The complete list of Sino Concept speed bumps!
Traffic control, traffic calming, and traffic management tools are installed by the federal highway administration and department of administration to slow down speeding vehicles and improve traffic safety on roadways and city streets.
Speed bumps are traffic control devices that control traffic volume, like speed humps, speed ramps, speed cushions, speed tables, rumble strips, wheel stops, and traffic cones. They make vehicles reduce their speed below 15 miles per hour (mph).
Sino Concept is one of the well-recognized speed bump brands that have been helping people make roads, streets, and parking areas safe for years. Keep reading the article to learn how many road bumps types the Sino Concept produces.
Topics we cover in this article: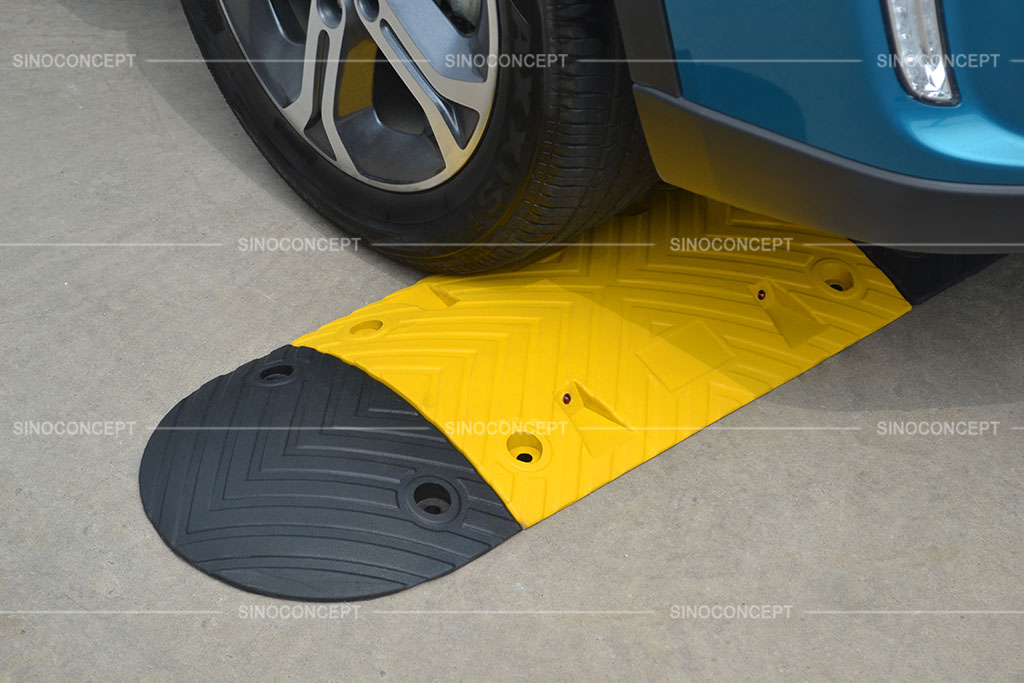 As the name suggests, it is a rubber speed bump extending 5 cm in length. It is available in prominent yellow and black colours that enhance its visibility.
What's more, it also has reflective cat eyes that shine when light falls in them, making a speed bump more prominent to both vehicular drivers and pedestrians.
Their installation process is simple. You can install them with bolts and plastic anchors that are included in the package. They increase pedestrian safety whether they are installed around a hospital, school zone, work zone, street parking, or asphalt roadway.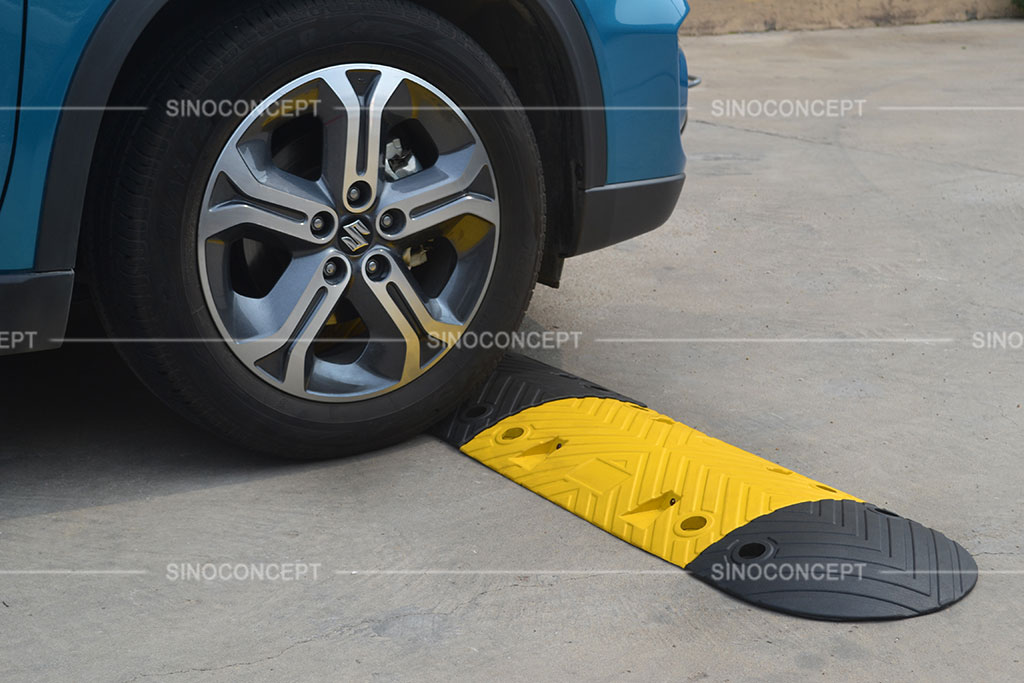 These speed bumps are similar to the ones we have explained above. The main difference is in their size. These speed bumps are longer than the above-mentioned speed bumps. You can select any of them based on your speed bump length needs.
Sino Concept speed bumps are made up of vulcanised rubber that does not produce the toxic smell that most rubber speed bumps produce.
When installing them in a parking lot or any other area, it is better to install regulatory signs, warning signs, speed signs, traffic signs, traffic control signs, and sign-posts around them to make these traffic calming measures more effective.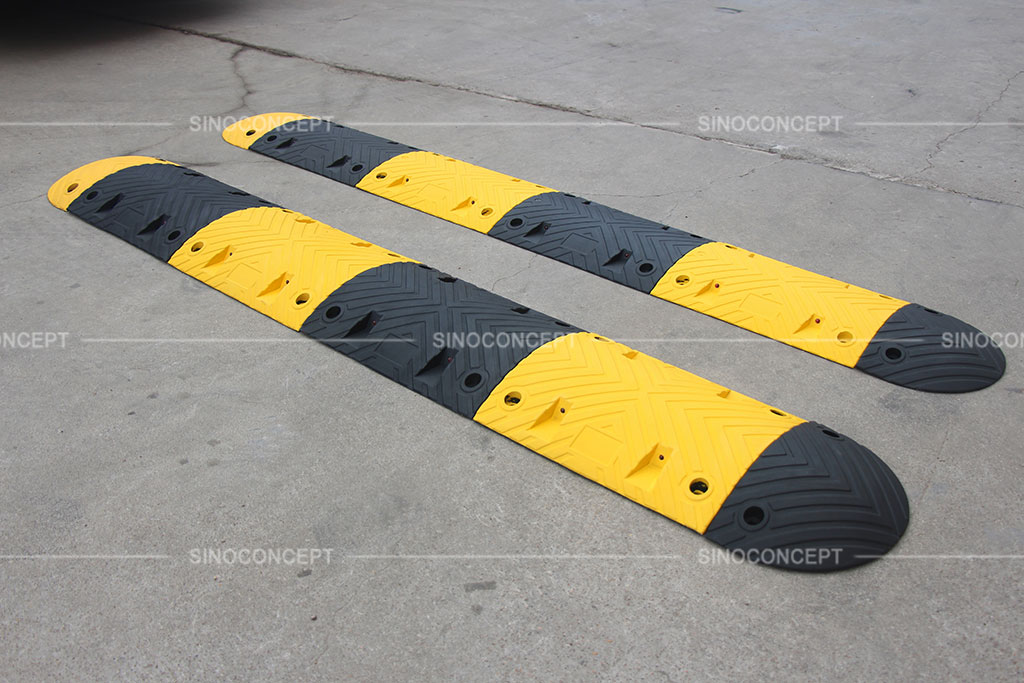 One-part speed bumps are manufactured from recycled rubber of premium quality. They have eight cat-eyes to make them reflective when vehicular light falls on them. They also have yellow stripes for enhancing visibility.
One-part speed bump has end caps at both ends that reduce their tripping hazard. They also help improve the life expectancy of speed bumps.
They are suitable for private parking areas and roads where their raised section can slow down vehicles like fire trucks, emergency vehicles, and automobiles. Use street signs, stop signs, parking signs, traffic speed road signs, variable message signs, yield signs, speed limit signs, pavement markings and other signs and markings around them to increase their visibility and warn drivers of their presence.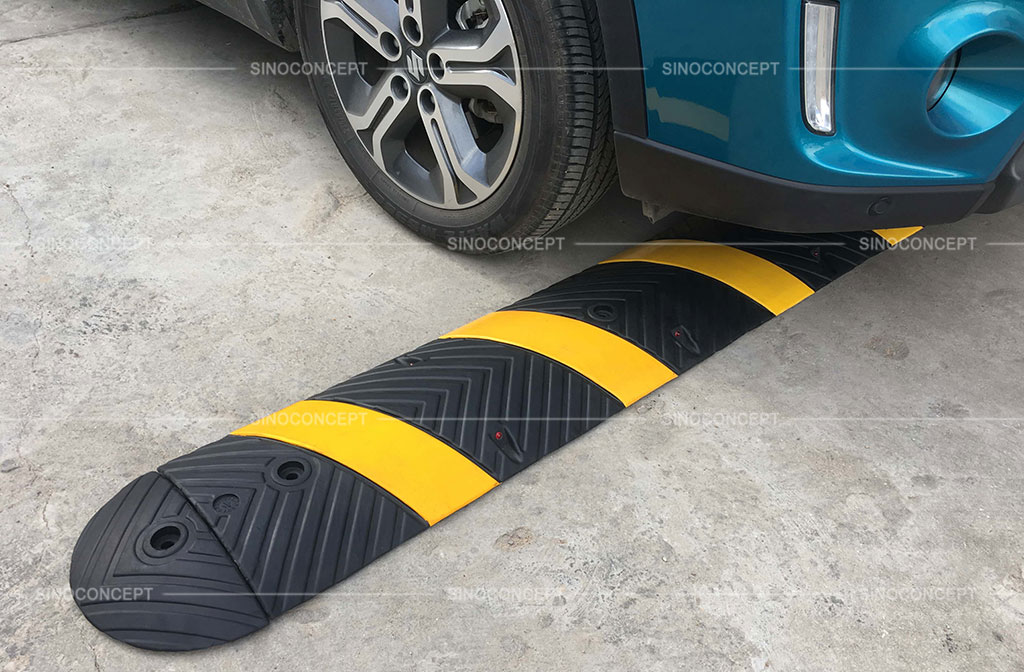 When to use Sino Concept speed bumps?
You should use a speed bump and other devices like a speed hump, speed table, speed ramp, speed breaker, yellow cone, and bollard in your handicap parking lot, pedestrian zone, high-traffic neighbourhood, and slow traffic alley to make these areas secure.
If your roads and streets are having a high number of accidents, you can also request local municipalities and parking lot property owners to install these speed bumps in your area.
Doing so will help you reduce the number of passenger-car collisions and vehicle-vehicle crashes.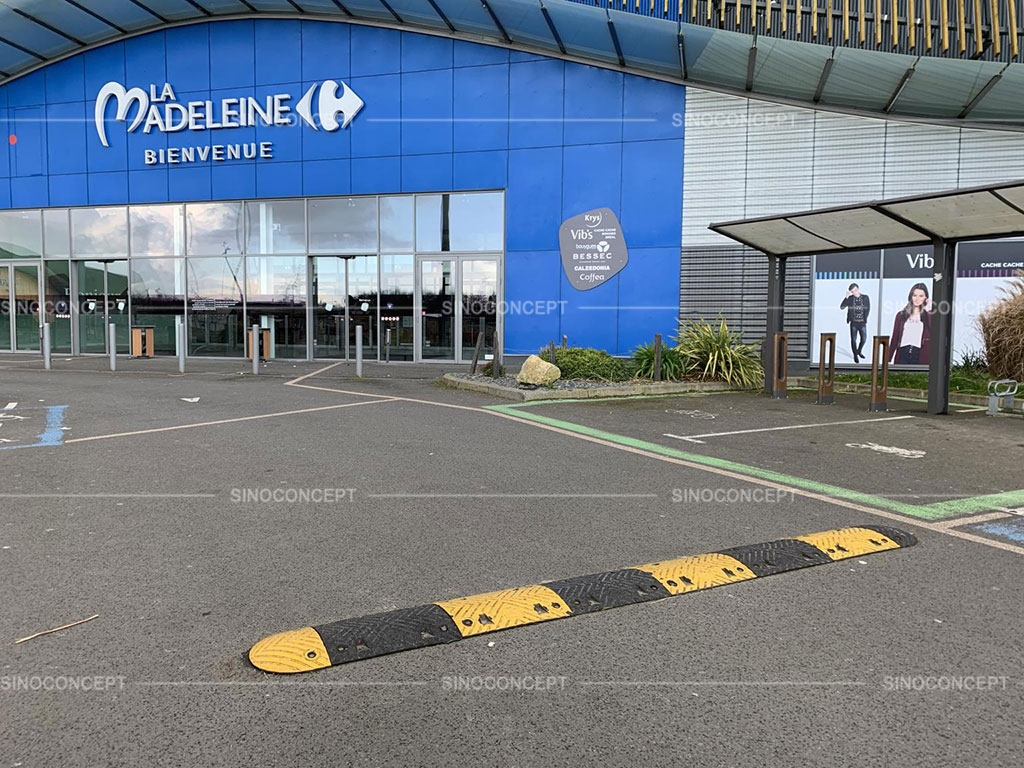 Sino Concept speed bumps are available in three forms. All are made up of rubber and can be used around areas like an intersection, sidewalk, roundabout, pedestrian crossing, driveway, hazardous cut-through, slow zone, unsafe parking space, unmarked crosswalk, and railroad crossing.
They make it easier for road users to follow traffic rules and rules of the road for road traffic safety purposes. Speed bumps on the road manage the speed of a cyclist, motorist, bicyclist, ambulance and any other motor-vehicle.
Consider Sino Concept speed bumps for your roads and streets if you are looking for reliable, lasting, and effective speed control solutions.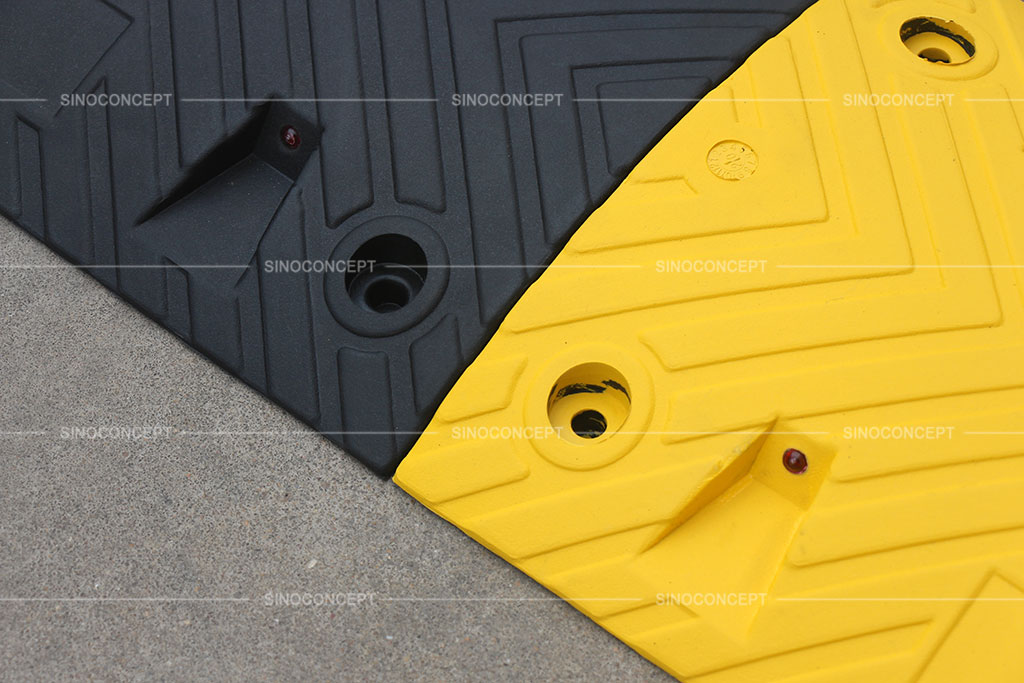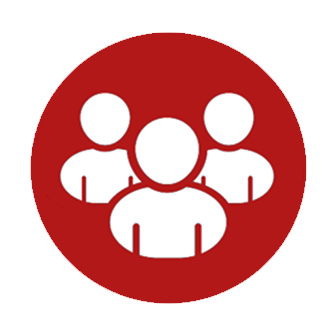 WHO ARE WE?
Are you curious about us? Do you wonder what are our know-hows and where do we manufacture our products?
RUBBER SPEED BUMPS AND HUMPS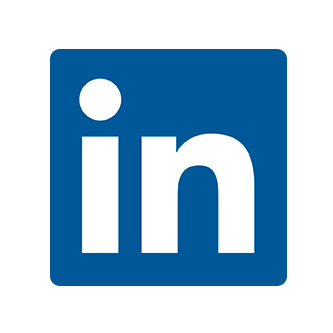 FOLLOW US ON LINKEDIN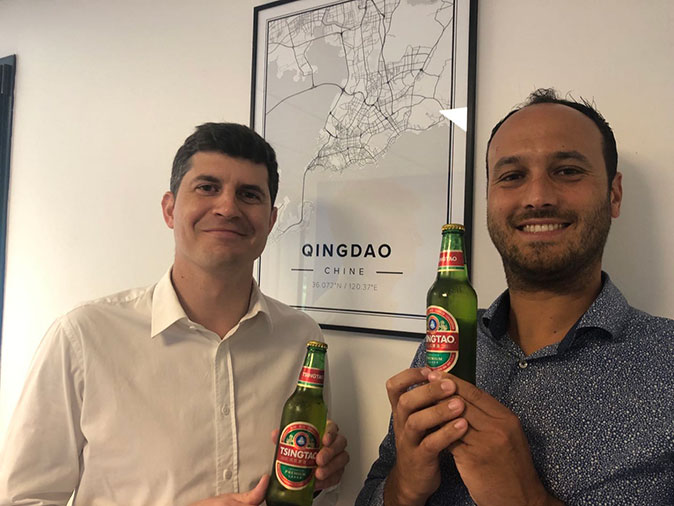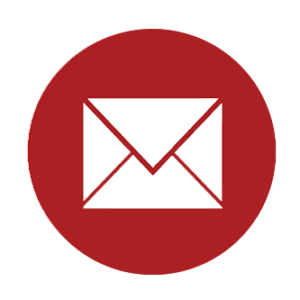 CONTACT US
Need any advice about our products? Do not hesitate to contact us, we will be happy to help.