Sino Concept: how did everything start?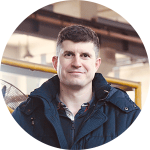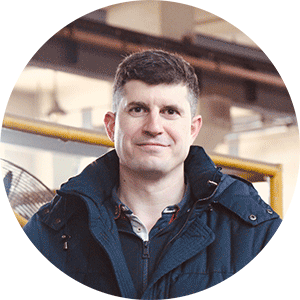 Hey, I'm Felix Bizouard, I am French and have been living in China since 2008. I opened Sino Concept in Qingdao in 2009. We have now 3 factories, where we manufacture rubber, metal and plastic products.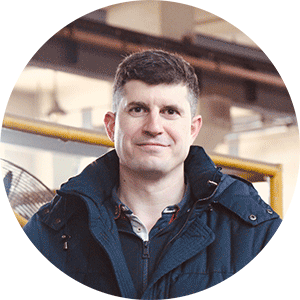 Hey, I'm Felix Bizouard, I am French and have been living in China since 2008. I opened Sino Concept in Qingdao in 2009. We have now 3 factories, where we manufacture rubber, metal and plastic products.
Our mission:
We help you to reduce your cost and import Traffic control & Parking Equipment directly from our factories in China.
Our clients:
We help companies looking to grow their business, reduce their costs by buying directly from the manufacturer. If you also want to grow your business, whether you are a manufacturer, wholesaler or online store, feel free to contact us! We export our products to more than 20 countries: 80% in Europe and 20% in the rest of the world.
When you think about importing from China, you might be concerned about the following
problems:
Quality issues or nonconformities.
Unreliable packing & damaged goods.
Communication problems & misunderstandings.
Logistics & customs clearance problems.
We have GOOD NEWS for you! The reason why we have created Sino Concept is to face all these problems!

Quality first:
By having our own 3 factories here in Qingdao, managed by both European and Chinese people, we can ensure you will get the product you are expecting. Do you want to check our quality? Don't hesitate to ask for free samples!

Reliable packing:
We pack all our products into steel racks, wooden crates or metal pallets. This guarantees safe transportation (China is very far from your place), safe unloading & easy storage in your warehouse.

Reduce your shipping costs:
You don't know how to import from China and deliver the products to your warehouse? Don't worry, our team can arrange your order from our factory to your place!

Overcome communication barriers:
We have sales offices in France, Germany and Finland, so we can easily communicate with you.
If you have any questions, feel free to send us a message below or email us at [email protected], you can also reach our French office on 0033 9 71 39 29 67.
We are always happy to help, as much as we can!
Road speed hump 900 mm to improve pedestrians safety by Sino Concept

Necessary road traffic equipment in private areas
Intended to be set up in the middle of the private traffic lane, road humps force road users to pass over it at a reasonable speed of 30 miles per hour (50 km/h). Indeed, drivers can cross our speed tables at a low speed without any harm or discomfort.
Speed humps or speed tables are basic to ensure pedestrian safety on private roads or parking areas.
Indeed, the 900 mm (9 cm) traffic speed hump by Sino Concept forces vehicles to slow down their speed but is not as aggressive as standard speed curbs.
To be more specific, our speed humps are an excellent way to reduce the speed:
On private driveways and roadways;
Near parking lots, hospitals, private school zones;
On residential areas, to be confirmed by local regulations.
And thanks to their built-in interlocking system, our road tables are installed easily and for the length of your choice.
To control we provide speed humps with the best quality, we follow some rules:
We carry out strict quality control on each step of our manufacturing process;
We wisely select rubber raw materials to ensure robustness: This way, our speed humps are soft and durable, unlike concrete or recycled PVC speed bumps.

What to know about Sino Concept's speed humps?
At Sino Concept, we do understand the importance of efficient and economical traffic slowing solutions. Therefore we want to offer premium quality rubber speed humps at factory-direct prices.
And thanks to their stylish design, our speed ramp will perfectly adapt to any street furniture while lowering car speeds. That way, the collision risk between cars and pedestrians is reduced. Indeed, slower speeds' cars will cause less damage in case of an impact, for example, on pedestrian crossings.
Good to know, we also manufacture:
A wide range of speed bumps to fulfil any private traffic control plan equipment supplies;
Also, our speed humps can withstand the frequent vehicle passages as well as harsh weather and temperature variations. Therefore, you benefit from buying economical but resistant vulcanised rubber road humps with competitive pricing, directly from the manufacturer.
By selecting us as your supplier, you will benefit directly from our rubber speed hump expertise at economical prices. We provide all our speed humps with the necessary fixing kit. Thus, our road hump can be bolted securely to the ground with standard tools.
Would you like to have more information on our road speed humps or sales conditions? Then, please get in touch with us. We will be happy to help you acquire reliable speed reduction equipment.
What is the difference between a speed hump and a speed cushion?
When comparing speed humps and speed cushions, the advantage of the speed cushions is that emergency and other high-importance vehicles such as buses or ambulances can drive past them without speed bumps slowing effect.
But the main difference is that road humps and speed tables are intended for private road calming when speed cushions are to be used on public roadways.
However, if speed bumps like one-part speed bumps are definitely used on private roads, speed humps can be authorized in some municipalities, depending on countries' regulations.
Road tables are also less aggressive for traffic calming than regular speed breakers. The speed hump shape allows cars to pass them with higher speeds than our parking speed bumps.
Either way, both of them should be set up with necessary traffic signage such as road signs, parking signs, stop signs, speed control signs, or other regulatory traffic control signs for optimal safety on traffic lanes.
Quality of the 900 mm safety speed humps

Quick installation of our speed humps
Our road traffic humps represent a perfectly suitable vehicle slowing method for an outdoor car park.
You are worried about the lousy rubber odour of road humps or the way to install them?
We have precisely selected our rubber raw material suppliers to make road humps only with a tiny slight odour;
Our speed tables are easy to install, thanks to an integrated locking system. You will then benefit from a quick installation with all the provided, solid and robust screws and bolts.
Are you interested in checking samples of our products before purchasing? Then please get in touch with us, we can send you some samples of our speed humps without any costs except the delivery fees.

Optimal safety of the road thanks to speed breakers humps
At Sino Concept, we manufacture rubber speed humps with a ridged non-slip surface to prevent slipping of motorists or cyclists.
Thanks to the anti-slippery surface, our speed hump is safe to cross with all types of vehicles.
Indeed, motorcyclists no longer need to avoid speed bumps with a fear of falling.
Our speed humps also have reflective strips, which makes them visible day and night.
This way, the enhanced visibility gives road users the possibility to slow down from far before crossing over.
This speed reduction lowers the accident risks between pedestrians and vehicles in low-speed slow zones.

Road hump's quality controles in our factories
Are you looking for economic but quality traffic calming measures? We have been manufacturing rubber speed humps and other speed reduction equipment in our factories in Qingdao, China, since 2009.
We carry out systematic internal quality control at each stage of the manufacturing process.
Are you selling road or traffic management equipment? Then, you might be interested in our broad offering of car park management equipment and road devices.
Cut the middleman and work directly with the manufacturer.
By working with us, you benefit from flawless and durable vulcanised rubber speed humps at competitive factory-direct prices.
Why choose Sino Concept's speed humps?
Would you be interested in our whole range of rubber traffic calming devices? Did you know that we also manufacture other traffic management products such as:
Plastic reflective traffic cones;
Wheel stops and rubber dividers for traffic bike lanes;
Street furniture made of metal (such as steel barriers) for urban areas and work zones?
Take the advantage and choose Sino Concept as your supplier of high-quality traffic calming products with competitive prices.
Did you not yet find suitable road safety devices or parking equipment? Please contact us for any additional information on our speed humps or other traffic calming accessories or complementary equipment such as 5 cm rubber speed bumps or 7 cm speed bumps.
We will be thrilled to assist any of your private or public vertical traffic calming measure plans.

To make our traffic speed humps adapt to any needs or private roads, we can also manufacture custom-made road humps since we do the whole manufacturing process in-house.
Thus, we can design models according to your requirements:
Customise the colours and dimensions;
Incorporate a text, and so on.
Do you have special needs regarding our road humps?
Please get in touch with us, we will be delighted to provide further information on our speed control and traffic calming devices.

Speed humps at competitive prices
Are you looking for inexpensive traffic calming supply? As a manufacturer and supplier of temporary traffic equipment and street furniture, we can make you benefit from speed humps at economical prices.
No need for middlemen in the supply chain to get quality traffic control equipment with an unbeatable quality/price ratio.
Make Sino Concept your direct traffic management products supplier and take profit from low costs.
By having our factories in Qingdao, China, operated by a European team, we can offer understandable, friendly customer service and flawless products at reasonable prices. For more information on our costs or sales conditions, please get in touch with us.

Transportation and logistics
We are exporting our speed ramps and humps worldwide since 2009, mainly to Europe and to countries such as the USA and Australia.
You don't have a team to manage all the logistics and transportation?
You do not have to worry, we can handle the delivery for you with our over 10-years of experience in managing logistics from Qingdao, China, to all over the world.
We pack all our traffic calming speed curbs into wood pallet collars to ensure that you receive the order in flawless condition.
Are you thinking of requesting products and pricing from us? Please get in touch with us for more information.
speed hump 900 mm features
Our full range of Speed bumps and speed humps