Sino Concept: how did everything start?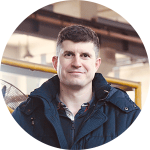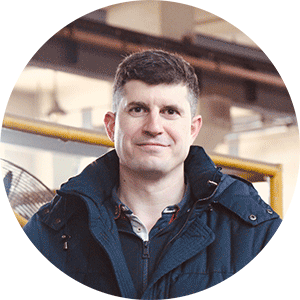 Hey, I'm Felix Bizouard, I am French and have been living in China since 2008. I opened Sino Concept in Qingdao in 2009. We have now 3 factories, where we manufacture rubber, metal and plastic products.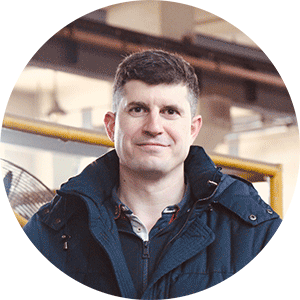 Hey, I'm Felix Bizouard, I am French and have been living in China since 2008. I opened Sino Concept in Qingdao in 2009. We have now 3 factories, where we manufacture rubber, metal and plastic products.
Our mission:
We help you to reduce your cost and import Traffic control & Parking Equipment directly from our factories in China.
Our clients:
We help companies looking to grow their business, reduce their costs by buying directly from the manufacturer. If you also want to grow your business, whether you are a manufacturer, wholesaler or online store, feel free to contact us! We export our products to more than 20 countries: 80% in Europe and 20% in the rest of the world.
When you think about importing from China, you might be concerned about the following
problems:
Quality issues or nonconformities.
Unreliable packing & damaged goods.
Communication problems & misunderstandings.
Logistics & customs clearance problems.
We have GOOD NEWS for you! The reason why we have created Sino Concept is to face all these problems!

Quality first:
By having our own 3 factories here in Qingdao, managed by both European and Chinese people, we can ensure you will get the product you are expecting. Do you want to check our quality? Don't hesitate to ask for free samples!

Reliable packing:
We pack all our products into steel racks, wooden crates or metal pallets. This guarantees safe transportation (China is very far from your place), safe unloading & easy storage in your warehouse.

Reduce your shipping costs:
You don't know how to import from China and deliver the products to your warehouse? Don't worry, our team can arrange your order from our factory to your place!

Overcome communication barriers:
We have sales offices in France, Germany and Finland, so we can easily communicate with you.
If you have any questions, feel free to send us a message below or email us at [email protected], you can also reach our French office on 0033 9 71 39 29 67.
We are always happy to help, as much as we can!
Lockable bicycle rack 460 by Sino Concept
We manufacture our lockable bike rack model 460 to be a safe and secure way to accommodate bicycles.
Indeed, our lockable cycle rack has an extra steel part for locking bikes from both bike frame and wheel.
Moreover, we guarantee that our lock bike rack is resistant to corrosion and rusting thanks to the hot-dip galvanised steel finish.
Are you interested in another lockable cycle stand model?
Then please check out our 450 lockable bike rack option. Besides, we also supply bike stands in varying dimensions to perfectly fit your bicycle parking space.
Also, our lockable bike rack 460 model could be a great addition to your business if you have a company related to hanger hook racks, boot bike carriers, access barriers, Thule vehicle car racks, bike carrier parts, bike rack tube tops, cross towbar cycle stands, Yakima mount roof racks, truck racks, or other bicycle storage accessories.
For other designs, please check our Harrogate bike rack and Sheffield bike rack.
Would you like to have more information about our suitable bike parking products?
Contact us to get more information about our bike rack product category and we are happy to answer all your inquiries. Also, you can read more about our company and bike rack factories through our "About Us" page.

Extra secure lockable bike racks for sale
At Sino Concept, we understand the high importance of excellent quality bike storage racks. Indeed, our priority is to provide all bicycle owners with the best options to lock their bicycles safely. That is why we manufacture our lockable cycle racks with a hot-dip galvanised steel surface treatment, a weatherproof material resistant to corrosion and rusting. Also, our in-house quality control in our steel factories ensures that our lockable bike racks are of the best quality. If you are interested in acquiring lockable cycle parking rack product samples, please feel free to contact our sales team.
We also offer lockable bike racks in different dimensions, meaning that we can customise your cycle rack order as per your requirement. In addition, we deliver all over Europe and the UK, so please visit our purchasing guide for further information on how you can purchase one of our lockable bicycle rack products.

Lockable and floor mount cycle racks at low costs
Do you need to buy a large number of bike racks at competitive prices?
Choose Sino Concept and enjoy a direct supply chain with the manufacturer.
Since 2009 we have manufactured urban street furniture and bike racks in our steel factories located in Qingdao, China.
In other words, this means that you will receive your lockable cycle rack directly from the manufacturer without middlemen or any unnecessary extra cost. Indeed, we offer all our lockable bike racks at the best price for value.
Please get in touch with our sales staff for further information about our sales conditions, delivery methods, price per product, or lockable 460 steel construction bicycles racks.

Innovative and secure installation of outdoor lockable cycle racks
Are you looking to buy mount bike racks that are simple to set up?
Excellent to hear! With our bicycle parking racks, benefit from an easy-to-install cycle parking arrangement. Indeed, our bike parking devices are very convenient to install using stainless steel screws.
Also, our lockable cycle racks are modular, so you can add more bike racks without fixing one after the other for a more extensive bike storage layout. And because we at Sino Concept always strive to innovate something new, we have designed our lockable cycle racks with additional anti-theft features. Indeed, there is an integrated metal buckle system that makes bicycles stealing harder compared to other lockable bike stands in the market.
Things to know about lockable bike racks purchasing
We manufacture a wide range of products that allows you to save time and costs when sourcing. We can also mix various types of goods into the container to reduce the minimum order quantity (MOQ) and transportation expenses. For example, you can set orders including speed ramps, wheel stops, cable protectors, parking bollards and mounted bicycle stands.
Furthermore, please visit our online catalogue to view our available product list of lockable 460 bike stands and mount floor bike racks. If you are looking to place a cycle rack order, please get in touch with us today. Our team will be glad to answer any of your questions.
Would you be interested in other types of cycle stands? We also manufacture 2000 bike racks, 4000 bike racks and 5000 bike racks.

Custom bike racks available according to your specifications
Do you need another type of bike rack than those on our website? If so, we at Sino Concept can help with any needs. Indeed, we offer various lockable bicycle storage stand customisation options:
Hot-dip galvanised steel finish;
Bespoken bike stand dimensions;
RAL-Powder colour of your choice.Do you have any other customisation requirements?
Let our experts know about your needs, and we will help you find the lockable bike rack model that ideally fits your bicycle parking space.

Worldwide steel bike stand shipping service available
We at Sino Concept can supply worldwide delivery for all our lockable bicycle storage stand products.
Indeed, we already deliver bicycle stands to the United Kingdom (UK), Belgium, Netherlands, France, Sweden, Norway and other European countries.
Also, to make sure our locking mount bike stands arrive in flawless condition, we load them into sturdy heavy-duty steel crates.
If you are interested in our bicycle rack stands or if you would like more information, please view our product catalogue or contact our professional bike storage sales staff.

Who are the clients that order bicycle racks from us?
Are you a bike parking store owner or are you specialised in hitch racks, roof bars, wall cycle racks, bike mounts, bike tires, ski racks, rear bike wheels, hitch-mounted bike racks, tow cycle carriers, hitch bike racks or bicycle locks?
In that case, we could be an ideal business partner to supply you with lockable cycle rack products. Indeed, we have a wide range of bike racks available from which you can choose. Very important, we mostly have customers with whom we can cooperate in the long term. Based on our many years of experience in this business, you can order lockable cycle racks, urban steel furniture, road devices and temporary traffic equipment directly from us untroubled.
Our full range of Cycle racks and cycle stands