Speed bump suppliers in the UK
Traffic control devices like speed bumps, speed humps, speed cushions, stop signs, speed ramps, traffic cones, rumble strips, bollards, and traffic signals are a part of traffic management and traffic calming measures.
Speed bumps on the road are installed to slow down city traffic and increase traffic safety. They have a deflective raised surface that makes vehicles like buses, cycles, fire trucks, and emergency vehicles reduce speed below 10 miles per hour (mph).
If you want to buy these pedestrian safety tools, this speed bumps purchasing guide will tell you which UK speed bump suppliers you should consider when buying.
Topics we cover in this article: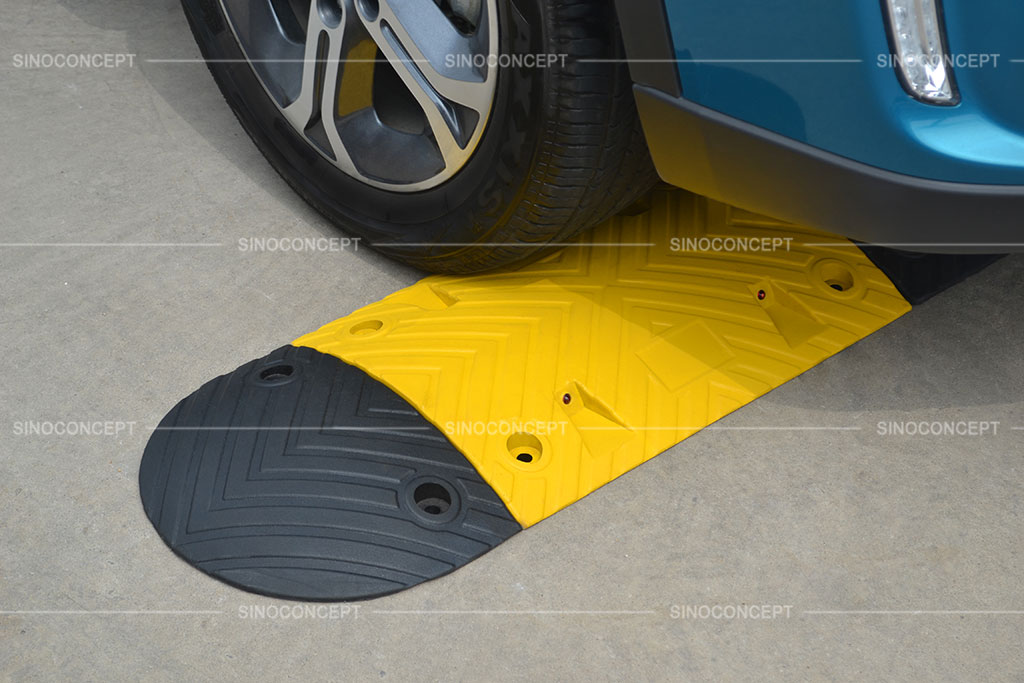 Street Solutions is a UK-based speed bump supplier that offers a variety of traffic management tools like traffic control signs, traffic lanes regulatory signs, low speed warning signs, highway safety-related highway signs, pedestrian zone street signs, and parking signs.
Their products come in different sizes and forms so that transportation engineers, the department of transportation, and other users can buy them according to their traffic management needs.
Street Solutions offer discounts on bulk orders. You can buy traffic control and traffic calming tools from them for pedestrian safety in your parking lots, asphalt traffic lanes, unsafe crosswalks, one-speed bike lanes, traffic circles, and roadways.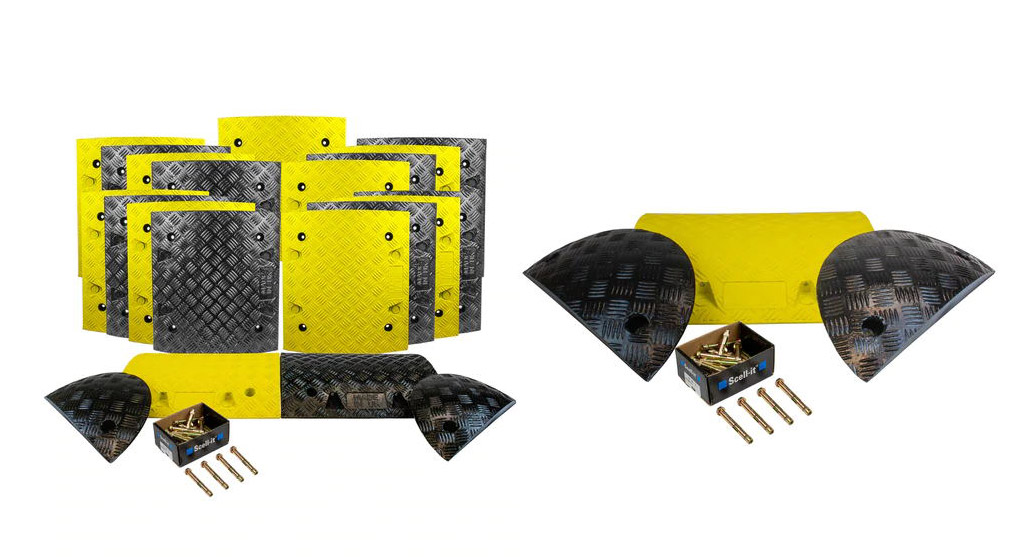 Pittman Traffic and Safety Equipment
Pittman Traffic and Safety Equipment supply different forms of the bollard, road traffic safety sign, yield sign, unmarked crosswalk road sign, bicycle pods, slow traffic warning sign, speed cushion, speed hump, and speed bump.
Their products come in different materials like recycled plastic and rubber. They vary in their colours, dimensions, and other characteristics.
Pittman Traffic and Safety Equipment supply products throughout Britain and Europe. You can buy their speed reduction and speed control tools to make your slow zone, school zone, street parking area, roundabout, arterial cut-through, parabolic driveway, sidewalk, intersection, and roadway secure for pedestrians.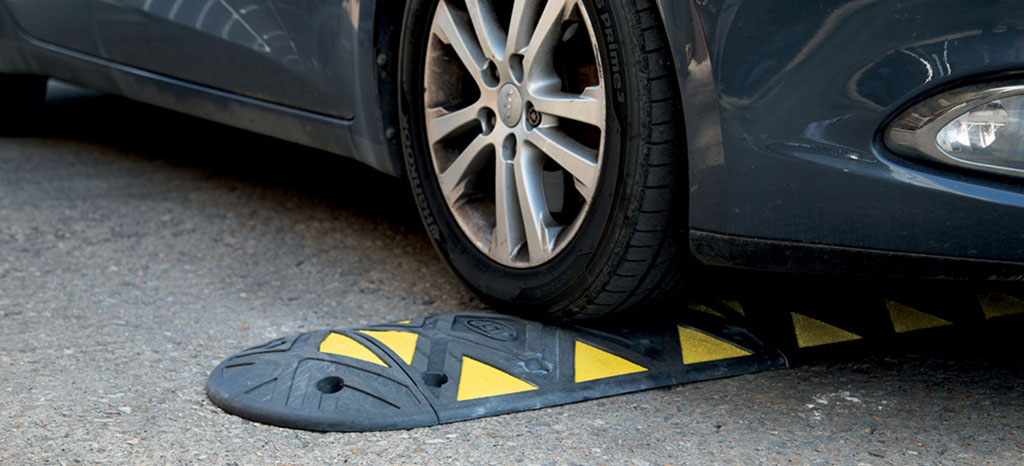 Sino Concept is a French-owned speed bump supplier that currently has 3 factories in China. They sell traffic safety product mainly to Europe including the UK. It supplies and manufactures a huge variety of high-quality traffic safety equipment, including road bumps, cable covers, traffic beacons, safety barriers, sand bags, wheel stops, cycle racks, and lane dividers.
Since Sino Concept manufactures its products on its own, you can buy traffic management tools from them at pocket-friendly rates. They are effective in reducing passenger-car crashes, collisions, and fatalities.
Sino Concept uses standard techniques and procedures like vulcanization of rubber, mechanical welding, and plastic injection when manufacturing products. It indicates their products are durable and lasting.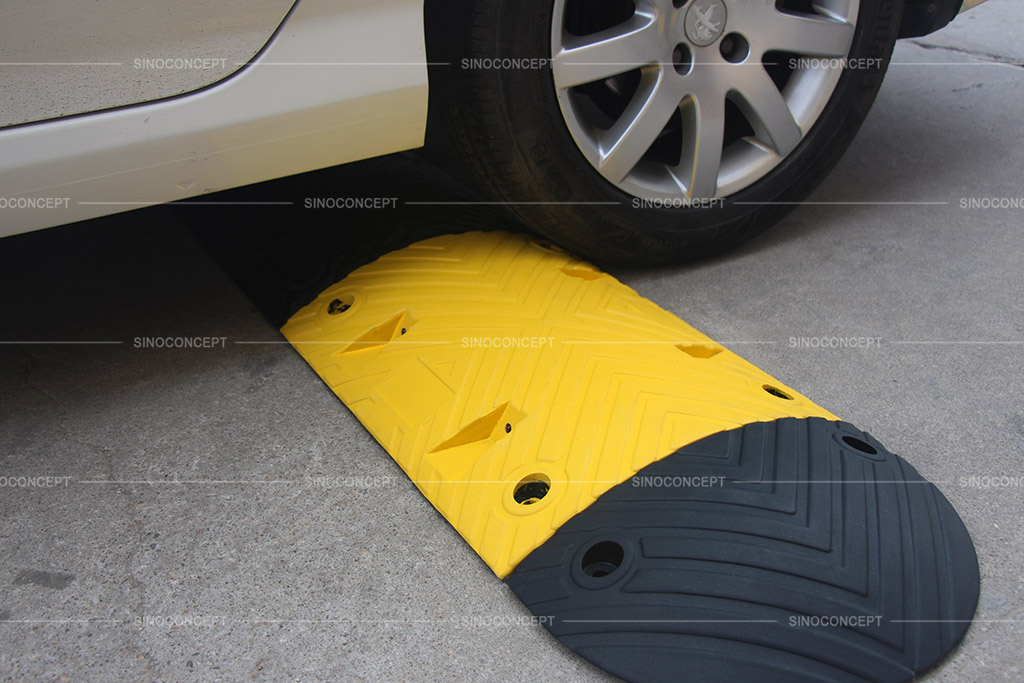 Start Safety is another UK supplier that sells speed limit signs, traffic speed sign-posts, two-way traffic signs, motor-vehicle speed signs, cycle racks, traffic barriers, parking space road signs, yield signs, and pedestrian crossing marking paints.
Its products are available in different forms so that users can find any product of their choice. It offers its products to all kinds of clients, whether it is federal highway administration or a private business owner.
All products offer many additional features, which makes them effective and beneficial in multiple ways.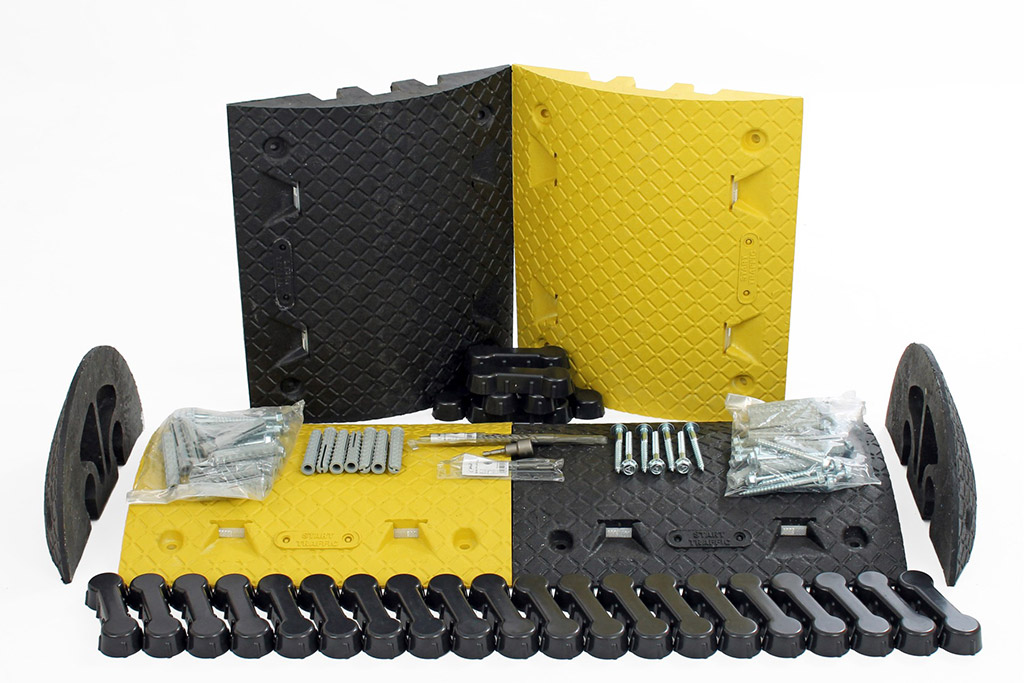 Speed table, speed bump, speed ramp, stop-sign, orange cone, street light, rumble-strip, and other road-safety equipment can make city streets, roads, and driveways accident-free if these equipment are used the right way.
There are many suppliers of traffic control tools like speed bumps in the UK. All supply a variety of products varying in their construction material, size, colour, and other features.
You should consider Sino Concept, Start Safety, Pittman Traffic and Safety Equipment, and Street Solutions when looking for speed bump suppliers in your area. Their products are reliable, durable, versatile, and effective in many ways. Of course, there are many more suppliers. We will talk more next time!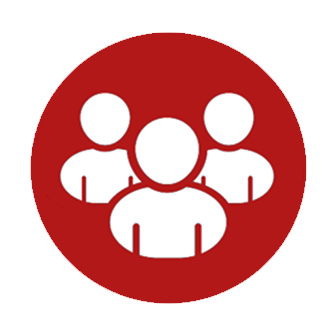 WHO ARE WE?
Are you curious about us? Do you wonder what are our know-hows and where do we manufacture our products?
RUBBER SPEED BUMPS AND HUMPS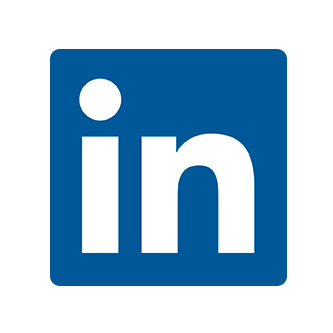 FOLLOW US ON LINKEDIN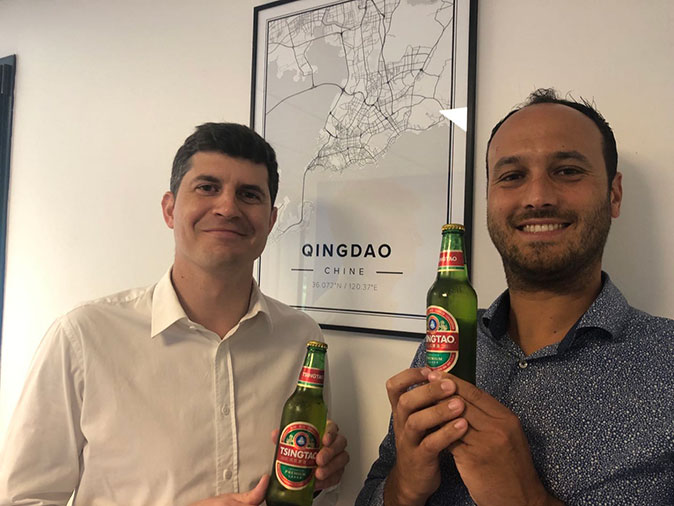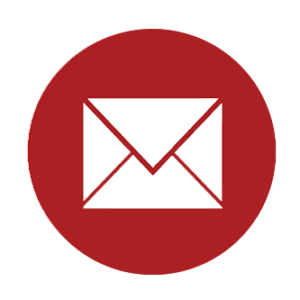 CONTACT US
Need any advice about our products? Do not hesitate to contact us, we will be happy to help.