Top brands of cycle lane separators!
Cycle lane separators are highly useful in protecting cycle, bicycle, and bike riders. They are installed on roads to create separate lanes for bike or bicycle riders without having to make a separate lane for cycles. They reduce the number of collisions between bike riders and heavy vehicles, creating safer roads for all.
Cycle lane defenders are produced in multiple forms, providing several options to consumers to choose from. They vary in their shapes, materials, dimensions, and many other characteristics.
This purchasing guide of lane separators will tell you which brands you should consider when buying these products!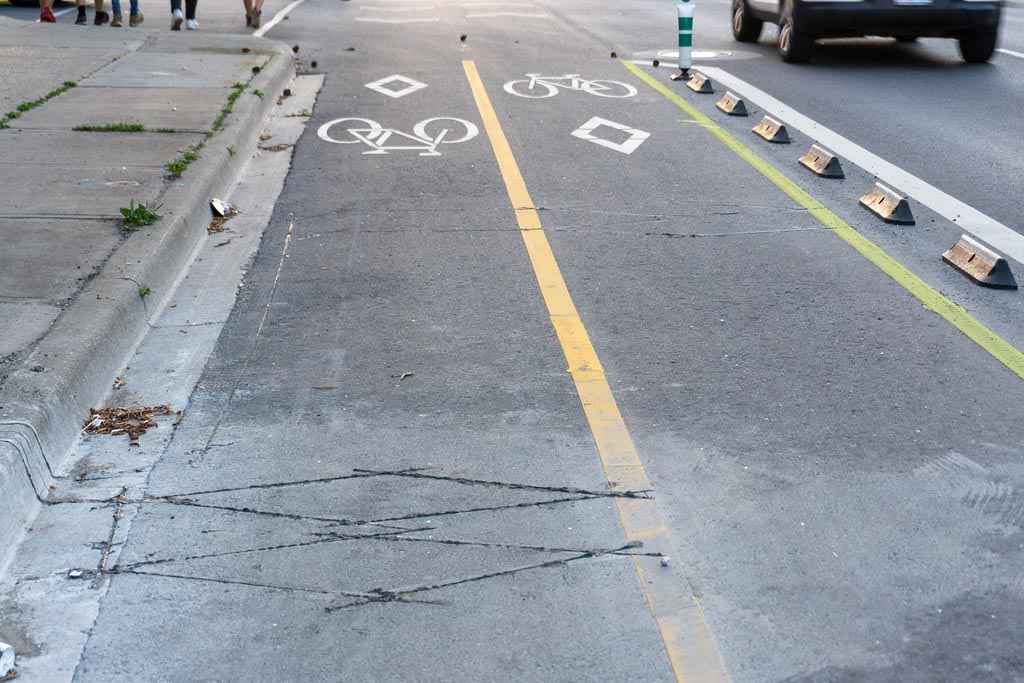 ORCA lane separators are designed to offer safety to bicyclists, cyclists, motorists, bikers, and all the people on bikes. They are stand-alone products that the department of transportation uses to create light segregation without letting the people who are riding bikes or cycle in cycle paths feel trapped.
ORCA lane separators have passed many kerb strike tests, and they are suitable to tolerate impact up to 40 mph. They can also absorb energy and minimise the damage caused to the tires of motor vehicles and bicycles when moving around or on cycling tracks.
They come in different colours, dimensions, and weights to provide people with many options to choose from. They are generally made up of recycled rubber.
Their colours make them highly visible even when the protected bike lane, sidewalk, bike path, cycle path, cycle lane, roadway, bikeway, pavement, and travel lane is dark.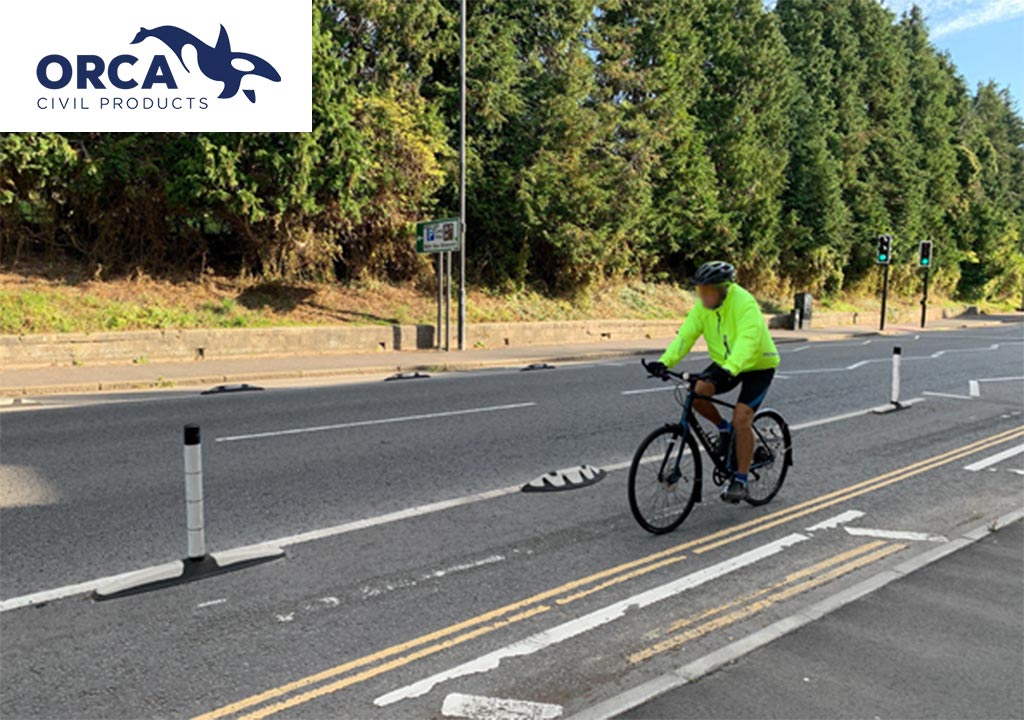 Rosehill narrow cycle lane defender
Rosehill narrow cycle lane defender is another popular brand that offers bike-friendly or bicycle friendly continuous lane segregation, which is used to create a separate and safer path for a bicyclist, cyclists, and motorist while keeping in mind the rules of the road.
You can install long rubber units on the existing bike route or bicycle lane to create physically separated intersections for bicycle riders. You can install several cycle lane defenders in a line that can be extended to any desired length.
They come in different designs, offering you options to install bollards and traffic signs, including a left-turn sign or a right turn sign, around bikeways, sidewalks, and roadways.
Their installation process is quite easy, making it possible to replace or remove damaged units. You do not have to excavate the road to install them, which helps in saving time and reducing disruption. They come in different prominent and highly-visible colours. You can also increase overall visibility by installing reflective glass eyes on them.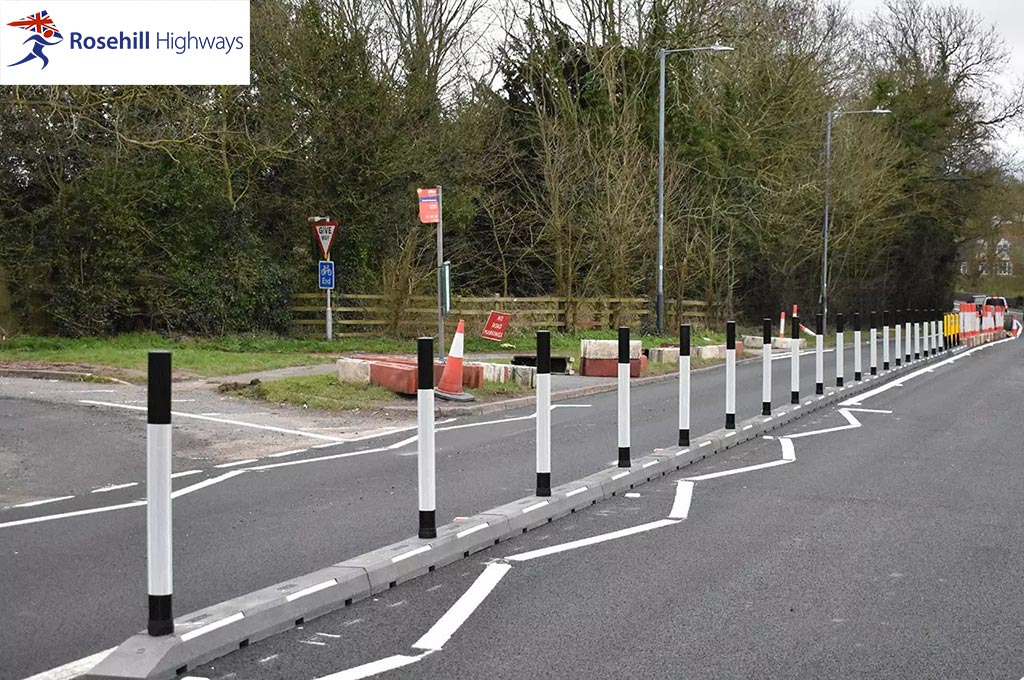 Armadillo cycle lane separator
Armadillo cycle lane separators are bolted into the road surface and positioned at a distance from one another to provide space to bicycle traffic or people on bikes so they can exit or enter a cycling infrastructure or bicycle infrastructure easily.
They also allow emergency vehicles and police vehicles to go over them when the need arises. This way, emergency vehicles can reach their destination fast without wasting any time.
They are covered with yellow or white stripes that make them visible for bikes and pedestrians when there is darkness. Armadillo cycle lane separators have a curved surface that is made up of soft plastic to ensure it does not damage vehicular tires when a vehicle accidentally collides with them.
Armadillo cycle lane separators are a great tool you can use to create safer lanes for bicycling and city cycling, biking, and walking. They will make the cycle lane visible for buses, car traffic, and other heavy vehicle traffic. They are also quick to install due to their small size and body structure.
Zebra cycle lane separator
Zebra cycle lane separators have a hump shape and uneven surface. You can use them around dedicated cycling facilities to reduce the number of collisions or crashes between cycles and car traffic. You can also use them on an already existing road to create a segregated pathway for commuting cyclists.
It does not have sharp edges, making it safer for people walking and biking. The asymmetrical stripes of white and yellow colour make the cycle lane separator visible at the day as well as night.
Their design is pleasant, which makes them visually appealing, and they preserve the beauty of any space where they are installed to offer safety to a pedestrian or people who are bicycling and biking a new bike, street bike, and similar vehicles in cycling infrastructure, cycleway, or cycle track.
Zebra cycle lane separators are resistant to bad weather. They are made up of recycled material and can tolerate changing weather conditions, which makes them long-lasting.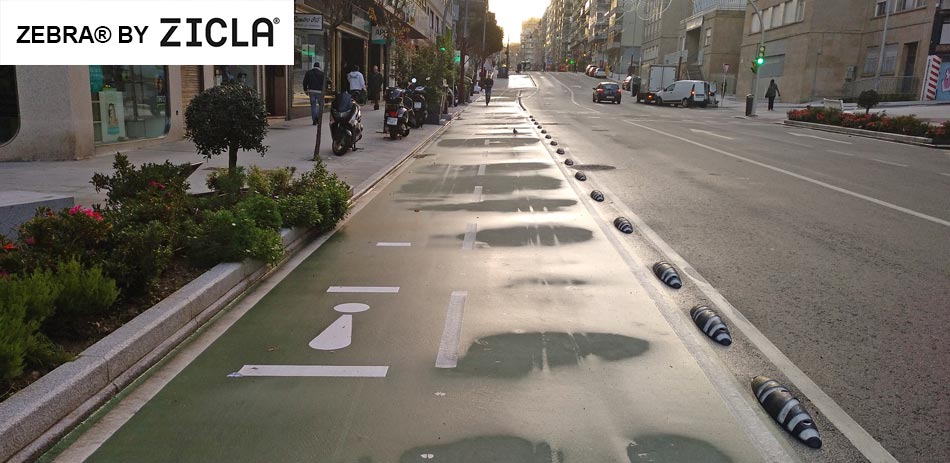 Sino Concept lane dividers
Sino Concept is another well-known brand of cycle lane dividers that provides two different kinds of lane separators that are used to separate cycle lanes from motor-vehicle lanes.
Both products are made up of rubber, which shows they are safe for people travelling on the bicycle and vehicles' tires that may collide with the lane separators.
The key difference between these two products is that one has reflective road studs while the other does not have them. They have attractive white rubber bands that enhance their visibility even when they are installed in a darker area.
They are light in weight, easy to carry and have only three fixing points, which makes their installation fast and easy. They are available in black and red colours. Sino Concept lane dividers can be used to separate lanes like bus lane, bicycle lane, emergency vehicle lane, etc. Choose them if you want lasting and effective cycle lane separation solutions.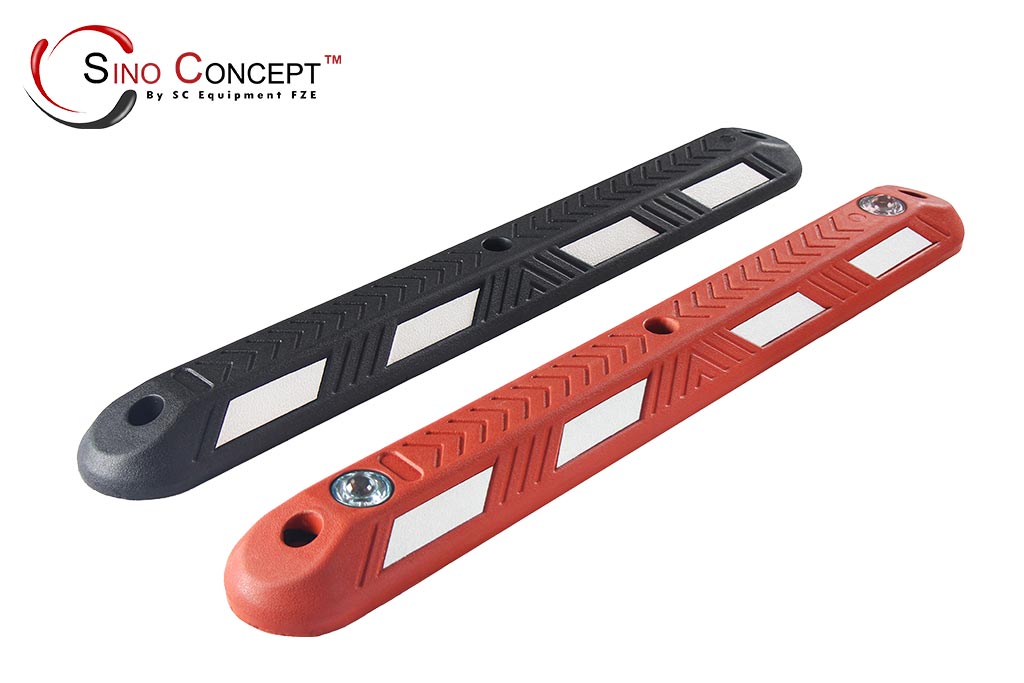 A Tuff curb lane separator is a separator curb on which you can install panels, posts, and some other traffic safety products. They can be installed for multiple purposes. For instance, you can install them around on-street parking, bicycle parking, and bike parking to create a separate area for these vehicles.
Similarly, you can use curb lane separators to create a separate lane for people riding a bike to work or any other place. You can also use them for edge line delineation and urban turn restriction.
They are commonly manufactured in yellow and white colours that improve their visibility.
They have a gently sloping edge which makes them cyclist-friendly. They are usually manufactured of plastic that is durable and has the ability to withstand different weather conditions. You can bolt these lane separators down in a few minutes with ease anywhere you want.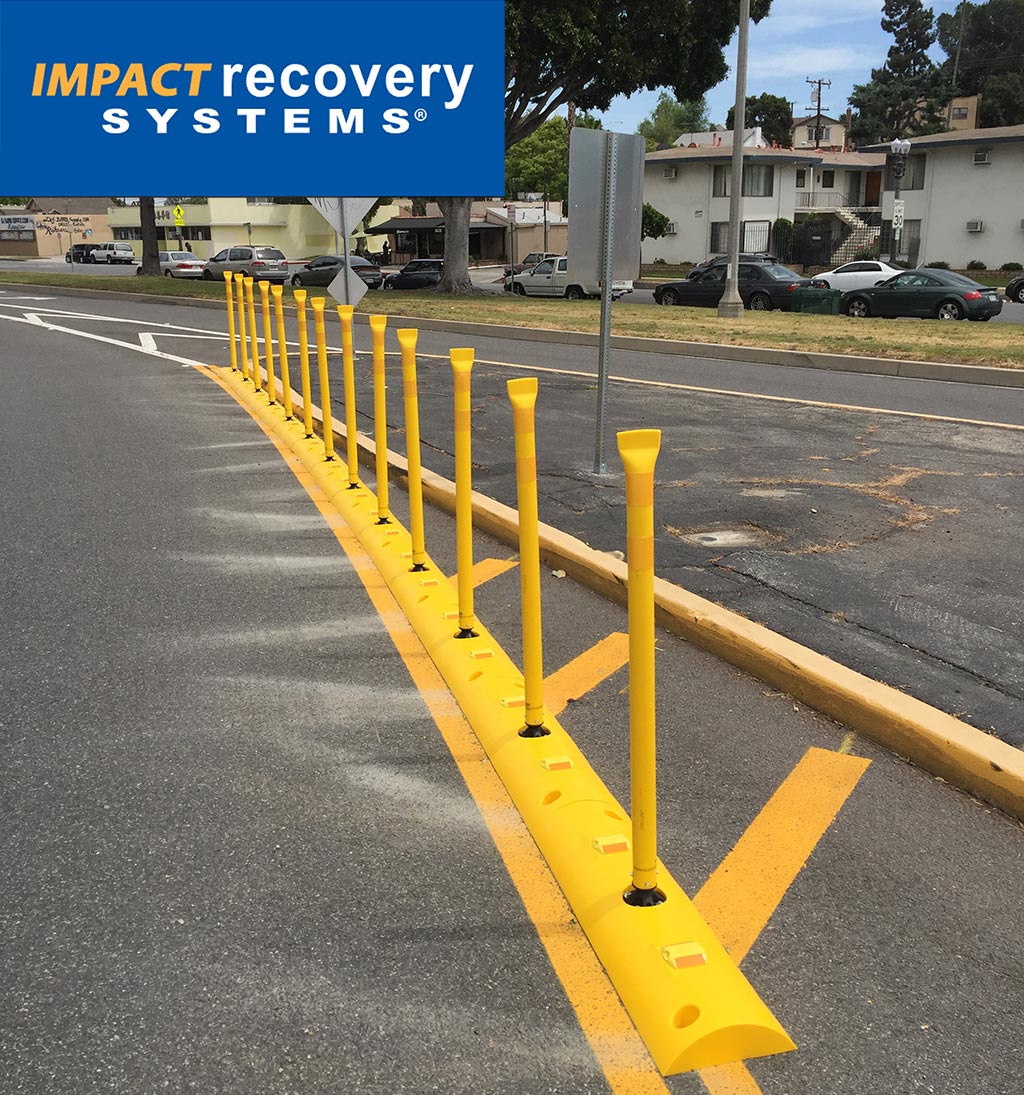 Several brands of cycle lane defenders offer a variety of products you can use to create safe lanes for bikes and cycles. ORCA lane separators, Sino Concept lane separators, Zebra cycle lane separators, and Rosehill narrow cycle lane defenders are a few examples of top brands that you must try.
These lane separators are reliable, effective, and easy to install. In this list of the top brands, different products that vary in their shape, material, size, and other features are mentioned so that you can easily select the ones that best meet your needs.
Make the right choice by selecting a suitable product so that you can enjoy the benefits of these products for years.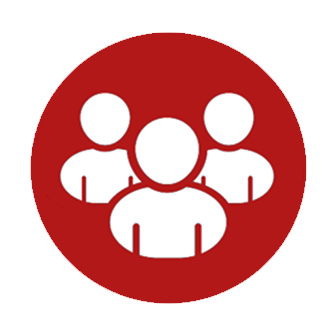 WHO ARE WE?
Are you curious about us? Do you wonder what are our know-hows and where do we manufacture our products?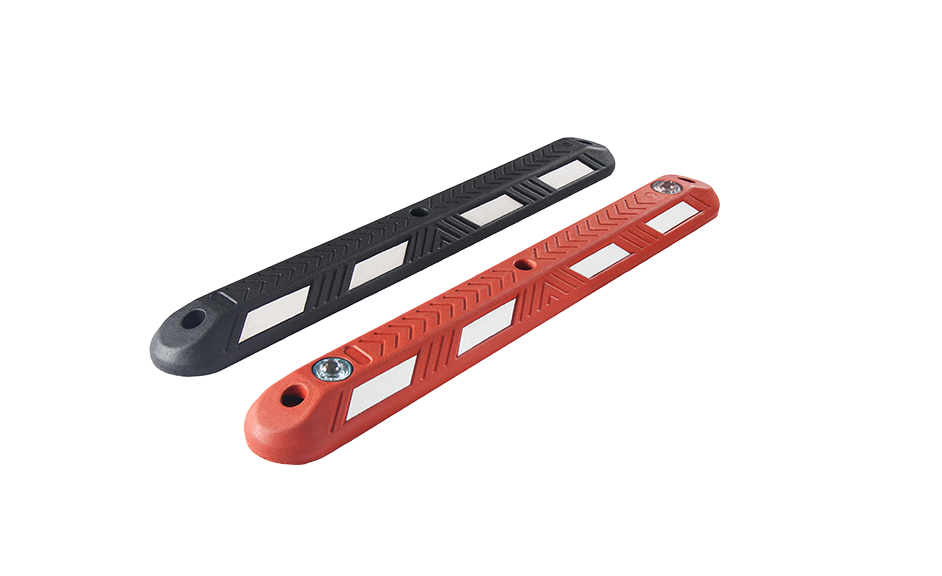 CYCLE LANE DIVIDERS & LANE SEPARATORS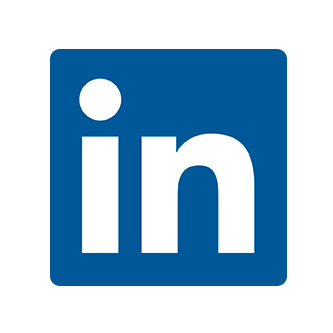 FOLLOW US ON LINKEDIN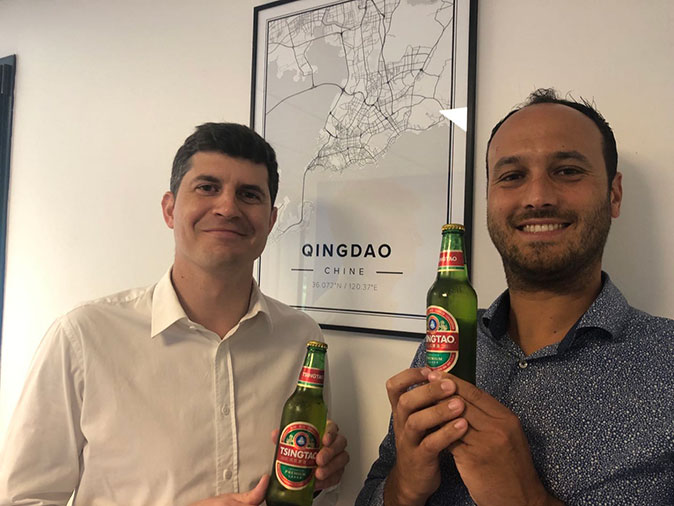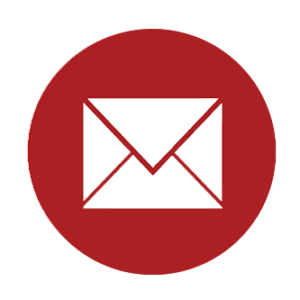 CONTACT US
Need any advice about our products? Do not hesitate to contact us, we will be happy to help.