Our cycle lane dividers separate traffic lanes to improve mainly the safety of pedestrians, motorists and cyclists. Indeed, by separating the traffic lane for bicyclists and vehicles, the cyclists have a more secure path to ride their bikes with a lower risk of getting hit by a car. Would you like to know more about our road safety devices?
Also with lane separators, pedestrian zones also benefit from a secure walking path with a reduced risk of getting hit by a bicycle.At Sino Concept, we have been manufacturing vulcanised rubber bike lane dividers since 2009. With over 12 years of experience in manufacturing traffic control equipment, we understand the high importance of durable but economic rubber dividers.Therefore, we offer you bike-friendly cycle path separators with uncompromising quality at attractive costs.
Sino Concept: how did everything start?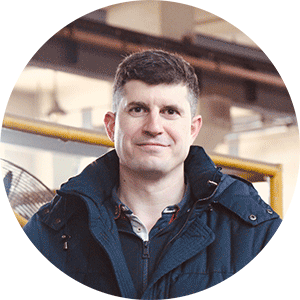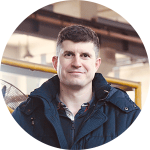 Hey, I'm Felix Bizouard, I am French and have been living in China since 2008. I opened Sino Concept in Qingdao in 2009. We have now 3 factories, where we manufacture rubber, metal and plastic products.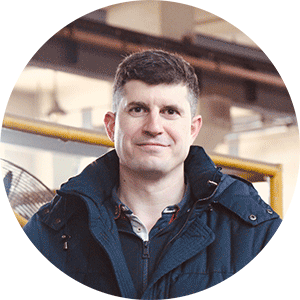 Hey, I'm Felix Bizouard, I am French and have been living in China since 2008. I opened Sino Concept in Qingdao in 2009. We have now 3 factories, where we manufacture rubber, metal and plastic products.
Our mission:
We help you to reduce your cost and import Traffic control & Parking Equipment directly from our factories in China.
Our clients:
We help companies looking to grow their business, reduce their costs by buying directly from the manufacturer. If you also want to grow your business, whether you are a manufacturer, wholesaler or online store, feel free to contact us! We export our products to more than 20 countries: 80% in Europe and 20% in the rest of the world.
When you think about importing from China, you might be concerned about the following
problems:
Quality issues or nonconformities.
Unreliable packing & damaged goods.
Communication problems & misunderstandings.
Logistics & customs clearance problems.
We have GOOD NEWS for you! The reason why we have created Sino Concept is to face all these problems!

Quality first:
By having our own 3 factories here in Qingdao, managed by both European and Chinese people, we can ensure you will get the product you are expecting. Do you want to check our quality? Don't hesitate to ask for free samples!

Reliable packing:
We pack all our products into steel racks, wooden crates or metal pallets. This guarantees safe transportation (China is very far from your place), safe unloading & easy storage in your warehouse.

Reduce your shipping costs:
You don't know how to import from China and deliver the products to your warehouse? Don't worry, our team can arrange your order from our factory to your place!

Overcome communication barriers:
We have sales offices in France, Germany and Finland, so we can easily communicate with you.
If you have any questions, feel free to send us a message below or email us at [email protected], you can also reach our French office on 0033 9 71 39 29 67.
We are always happy to help, as much as we can!
Are you looking to buy cycle lane dividers directly from a manufacturer?

Rubber traffic lane separators by Sino Concept
By choosing Sino Concept as your supplier of rubber line separators, benefit from a durable solution to ensure protected bike lanes at attractive prices.
Our cycle lane divider selection includes two models:
Lane Separator (Premium). Our vulcanised rubber lane separators are a perfect fit for any bicycle or cycling infrastructure.
Discover more details on our cycle lane dividers above our get in touch with us for any assistance you may need.
In order to help you to make the right choice, discover our Lane Dividers Guide. Regulation, dimensions, and brands, you will know everything about that traffic safety accessory!

Colours available: Black or red with white reflective stripes
We design our cycle lane dividers to protect cyclists in cities, especially in high traffic city areas. Our bike lane dividers are perfect to separate bike paths and cycle paths from driveways or roadways. To enhance their visibility day and night, we attach reflective white rubber bands to our lane dividers. This way, our bicycle track separator curb allows road users to recognise the separate lines with ease. Indeed, our bicycling lane dividers are an excellent fit for any cycle infrastructure and significantly improve the cycling environment among vehicle traffic.
Are you a reseller or wholesaler of road safety equipment? Excellent! You might be interested in fulfilling your selection with our traffic calming equipment, including speed cushions, speed bumps and speed humps. In any case, feel free to contact us for further information.
Why choose rubber cycle lane separator curbs as traffic safety equipment?
Please find below the benefits of using a rubber lane divider:
Rubber lane dividers are very elastic and last over time. So when motorcyclists or cyclists pass over it, it will not harm the motorcycles or bicycles;
Adapting material: If the ground is not straight, our rubber curb will adapt and follow the shape of the road. However, be careful because some manufacturers use stiff recycled rubber. Before any purchase, be sure of the quality of the road separator you are about to receive. Nothing beats ordering a sample for testing before placing a large order. And for your information, we can send you for free (delivery charges not included) samples of our cycle lane dividers;
In general, rubber cycle lane dividers are red and black with white stripes. But at Sino Concept, we also offer yellow and other colour lane curbs according to your request;
Thanks to the three fixing points and lightweight of 5 kg to 7 kilograms, the installation is done conveniently.
Besides, our rubber traffic lane curb is easy to install and uninstall, making it the optimal choice for temporary or permanent traffic lane arranging. The only downside of rubber lane dividers is the cost.
But compared to materials such as plastic, concrete, or even resin, the price difference doesn't worth the quality difference. In addition, this road equipment requires only little maintenance, making the investment profitable in the long term. For this reason, more road signs and pavement markings companies choose lane separators made with rubber.

What about a recycled plastic lane divider?
Benefit:
Recycled plastic (PVC) lane divider is cost-effective and quick to manufacture.
Disadvantages:
Recycled plastic dividers do not withstand the cold well: In winter, the lane separator will become very dense, brittle and fragile;
Not very aesthetic: With a rough surface and appearance, the recycled plastic dividers are not very appreciated in cities;
Painted surface: Plastic road separators cannot be coloured in the mass. Hence the surface is painted afterwards, allowing the colour to fade because of the UV rays and vehicle impacts.

What about a concrete lane separator?
Benefit:
Concrete cycle lane dividers are also inexpensive, allowing an affordable way to separate bicycling paths.
Disadvantages:
Installation: Concrete lane dividers are heavy, and required an exhausting installation;
Colour: Concrete lane separator curbs will allow you to have only one colour, which will be grey;
Friable: Concrete is a fragile material. It does not offer a long-lasting solution for efficient traffic control measures.
Traffic lane separator curb by Sino Concept for improved bicycle lane protection

Easy installation and competitive prices for cycling environment
Unlike a concrete cycle lane separator, rubber lane separators are easy to install thanks to their lightweight and three fixing holes. Indeed, elastic but sturdy rubber material allows convenient installation and adapts well to uneven foundation surfaces. And good to know, since we are a direct manufacturer, you will:
Purchase directly from the factory with low pricing;
Reduce the number of middlemen in your distribution chain;
Drastically reduce your lane dividers' equipment costs.


Traffic lane separators matching the traffic laws
Our team will be happy to assist you with any questions relating to our traffic road safety equipment. Are you interested in our rubber lane divider curbs? Do you want to receive product samples before placing an order? Or do you have any questions about lane dividers' regulations?
Please note that we always provide road cycle lane separators that comply with the legislation in force relating to cycle tracks. For example, the crossable lane separator is perfect to complete white lane markings, traffic signage and traffic signals for optimum bicycle safety of bicycle riders.
However, we recommend getting familiar with the local authorities for more information regarding the regulations of road markings and cycling facilities in general.
And don't forget that we manufacture two models: One eco-priced lane divider and one premium lane divider.

100% customisable cycle lane dividers
With over ten years of experience in manufacturing road safety and street furniture products, we have the know-how to manufacture custom-made lane dividers to meet any requirements.
Choose the size, dimensions or colours and have the lane divider that adapts to any bicycle infrastructure or cycle facilities. Please feel free to tell us about your bikeway or cycleway projects or those of your clients, we can help you and offer suitable bicycle traffic management solutions.
Even if we have the regular production above, our expert team is always happy to design new products.
Why choose Sino Concept's cycle lane separators for optimal bike traffic safety?

Resistant material for long-lasting cycle lane protection
We manufacture our road separators from rubber to ensure road safety equipment with uncompromising quality at attractive prices. Thanks to our strict quality control in our factories, our robust lane dividers provide durable cycle lane equipment that will surely satisfy the local cycling and bicycle network. Indeed, the long-lasting rubber material ensures improved safety of the bike routes and reduces the risk of collisions that could lead to fatalities. In addition, our rubber dividers do not have any uncomfortable rubber odour as we have carefully chosen our raw material suppliers.

Improved bike path safety
Our cycle lane divider curbs are a bicycle-friendly option to separate the cycle tracks from traffic lanes.
Indeed, by installing rubber lane separators, cyclists will not find themselves in the same lane with motorists whose speed can be dangerous.
So by choosing Sino Concept, bikeways are optimally protected to ensure the safety of bike riders on bicycle routes and the local bicycle culture can be then drastically developed.

High-quality cycle track bicycle lanes
We carry out careful quality control of our road separators throughout our production chain, from purchasing our raw materials to flawless delivery to your shipping destination.
Discover more information about our lane dividers, or get in touch with us to have more details about our products.
We will be delighted to be of your assistance to find suitable solutions related to the protection on the cycling tracks or cycle path of your local city streets.