Sino Concept's
Purchasing guides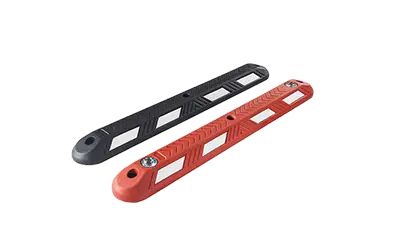 You will find here all the information needed to buy cycle lane dividers for cyclists' protection.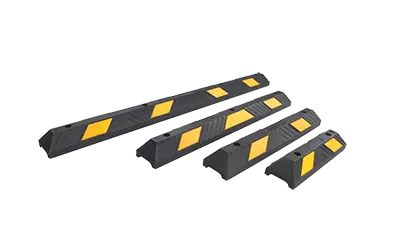 Want to know more about wheel stops and parking stops? Please read our purchasing guide.
More to know about Sino Concept's purchasing guides
You can open any of these guides depending on which product you are interested in buying and then read the guide to make a better, knowledgeable decision.
These guides will tell you which product to choose and which to avoid. For instance, if you are interested in buying a lane divider and you do not know which material, shape, or size of the lane divider to choose, our 'buying guide of lane dividers' will tell you which is the right product according to your needs.
If you are buying lane dividers for wider roads that have heavy traffic, our guide will help you to choose a product that is also wider so that it fits on a wider road well.
Our guides will also tell you that you need to select a sturdy material for a heavy traffic area so that it can bear the impact of wheels and operate for several years.
In these guides, you will also learn that every country or state, including the UK, has rules and regulations for installing traffic management and control tools.
The guides will tell you that you should first learn the rules and regulations of your chosen area and then select products constructed according to these rules.
After reading our buying guides, you will learn everything you need to know about purchasing.
You will learn about the brands, materials, shapes, designs, and sizes. After this, when you look at different products during the purchase, you recall all the important points you read in the guide and then make a well-informed decision.
Choosing the right product is crucial to making the most of any product.
Purchasing guides for traffic control and management tools
Different traffic control, traffic calming, and traffic management devices are used in city streets and roads to provide bicyclist, pedestrian traffic, motorist, car traffic, and emergency vehicle protection and safety.
The goal behind installing these management solutions and management tools is to make people obey the rules of the transportation system, management system, and federal highway administration in different areas like a roadway, traffic intersections, pedestrian zone, pedestrian crossings, two-way crosswalks, sidewalks, work zone, roundabout, roadside, school zone, and railroad traffic.
At Sino Concept, you can find a wide variety of traffic calming and traffic control devices that can help you provide traffic safety, control traffic flow, highlight pavement marking, and make people follow traffic signals, traffic lights, traffic control signs, regulatory signs, variable message signs, road signs, construction signs, turn signals, traffic rules, advance warning signs, guide signs, stop signs, speed limit signs, information signs, and parking signs.
Since road safety tools are found in different forms, you should know what factors to consider before buying a product so that you can purchase the right tool according to your heavy traffic, official traffic, road traffic, green traffic, or highway traffic conditions and traffic issues.
One form of device, let's say a speed hump, is different from its other forms or types based on its shape, height, length, width, material, body design, markings, and many other features.
You should learn the benefit or use of each feature to select the right product for your roadways, pedestrian crossings, work zones, streets, and parking areas.
If you are confused about choosing the perfect traffic control or management tool, we invite you to check our buying guides.