A complete guide of cable ramp installation!
Cable ramps are the cable concealers that hide wires, cables, electrical boxes, and any tangled electrical cord in homes, offices, and outdoor areas. This cable management system prevents heat-shrink, and its non-metallic surface lowers slipping hazards.
It is inevitable to install cable ramps and make the space risk-free. But, remember you should know everything about cable protectors to utilize them in the best possible manner. Installing narrow, channelled cable ramps can exert pressure on the wires and is not good for safety.
So, after getting the best cable ramps, follow these simple steps to install in minimum time.
important things to consider before cable ramps installation
Proper maintenance of the cable ramps extends their life. Although cable protectors are resilient and made of highly durable and sturdy material that can withstand changing weather still, you should keep an eye on any wear or tear.
Sometimes, the lid of the protectors is unexpectedly damaged, and a torn lid can create trouble. Therefore do not expose cable protectors to the acids and avoid using a solvent in their cleaning. Instead, you can use ordinary soap and water to clean the product.
You can also use steam cleaning to remove any dirt from the cable ramp channels.
Additionally, do not overload cable ramp braided sleeving and fill the channels as per the diameter of the wires. The lid does not close in a tightly packed cable protector that can damage cable insulation.

Where to use cable ramps?
Cable ramps are the easiest approaches to make a pace well managed and organized with cord covers. The wire and cable management with the cable covers allow better alignment that prevents heating of the wires and, as a result, prevents tripping accidents.
The most common yet significant places where cable ramps are used include:
There are many cords, wirings, or electrical wires at home that often remain tangled and unnoticed. These messed up wires are the most susceptible to trips and can lead to serious hazards. Therefore, whether you have a cleaner, computer, speaker, and tv or other devices, install cable protectors and ensure a secured environment at your place.
You can install cable ramps to conceal wires at roads where foot traffic or pedestrians can damage the cords. The vehicular or foot-traffic can damage wires, similarly exposed wires are also a danger to them. So, use economical and reusable cable ramps to protect everyone. You can use these cord covers in the streets, driveways, raceways, garages, or warehouses and get an additional benefit of the bump as they also help reduce the vehicles' speed.
Industrial or official site
Industries, workstations and offices are sites where bundles of wires can mess up due to extensive cabling. Plus, the job sites have employees working around the high-density cable network, and damage to a single electrical cable or industrial cable can lead to a hazard.
You can use low or medium profile cable cover in offices, but construction and industrial units need heavy-duty cable ramps.
Musical events, weddings, and seminars involve the use of different electrical equipment in the crowd. So, it is the best to cover wires with rubber or polyurethane cable ramps that arrange wires in the braided sleeving and anti-slip material to prevent slipping accidents.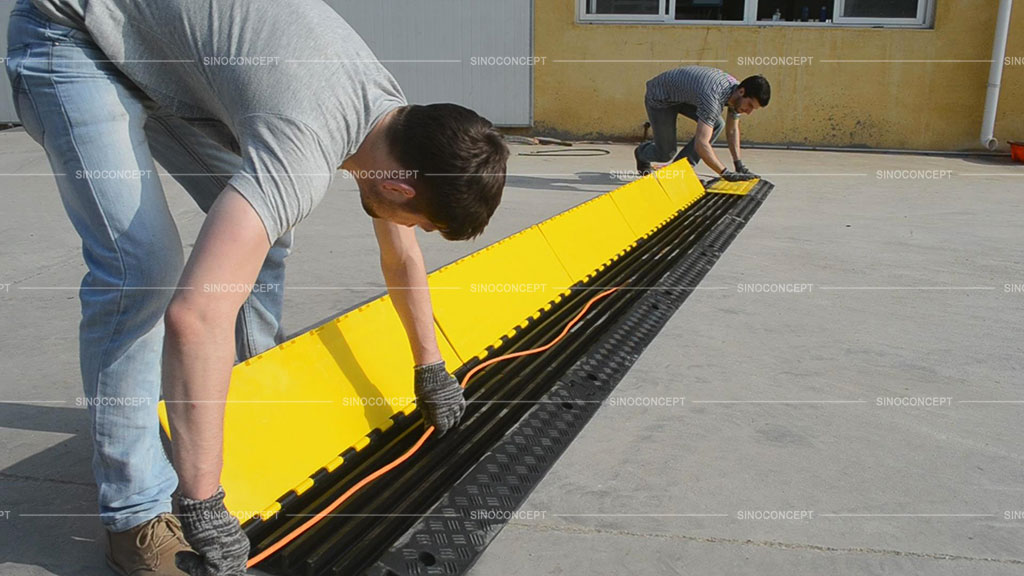 How to install a cable ramp?
If you ideally want to conceal and protect wires and cords, Ethernet cables, patch cords, power cords, extension cords, electrical wires, speaker cables or tv cables, proper installation is mandatory to prevent trip hazards.
Although cable ramps or cable protectors give a cord management solution, loose or improperly held cable protectors do not perform well and fail to give the required cable protection. So, whether you want to install cable ramps in public or commercial places, take some basic installation tools and follow these steps to install cable protectors safely.
Alignment and configuration of the cable ramps are the initial things you need to do for cable ramp installation. Install cable ramps where high-density wires are present on the roads or construction sites. Similarly, select an area in homes or other outdoor places where no water and other fluids collect as they may contribute to wire shocks, trip, or slip hazards.
Secondly, the site must be smooth and have no irregular surfaces, because vehicles that cross the cable ramps can face difficulties.
After selecting the installation spot, take out the cable ramp and position it on the ground. Carefully set side connectors or other accessories with the cable ramp.
If you want to extend the length of the cable ramps, mark the lines on the floor and position the cable ramps in parallel manner. You can keep multiple cable ramps 2 feet apart to manage wires conveniently.
Assemble linear pieces by placing female slots over male tabs. Attach connectors and use end boots to complete the run. It also reduces tripping hazards presented by bare connector ends.
When cable protectors are placed, secure them properly by fixing them on the ground. This is important for slippery surfaces or sites with extensive vehicular traffic. Similarly, securing cable cover is vital as heavy-duty cable protectors require a firm grip on the floor due to more traffic on industrial sites.
So, drill anchor holes in the ground and carefully install cable ramps in the holes instead of spiking. Just be cautious during the installation and not damage the cable ramp with improper handling. After securing and connecting multiple cable ramps, you are done with the major installation steps.
Wire arrangement and filling
The cable protector is almost installed, and now you have to fill it with the wires and cords to organize them. Place the cables in the channel that is closest to the leading edge. Be sure to use each channel for specific types of cables. For example, do not mix network cables with the hose lines.
Similarly, separately place sensitive wires from others to avoid damage. You can also avoid mixing of different wires and hoses by placing them according to their functions like use separate channels for power cords, wiring, tubing hose lines, or other fluids.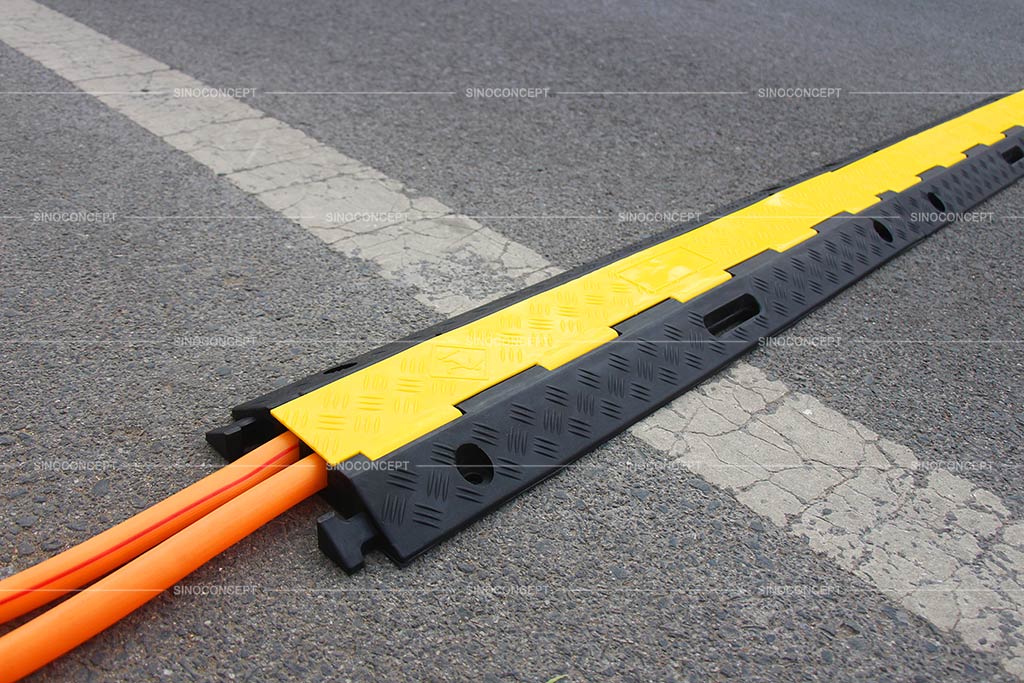 Importance of skidproof covers for cable protectors!
Skidproof covers of cable ramps are made of several layers of rubber and can bear medium to heavy traffic, so normally they cannot break with vehicular traffic.
But if you install cable ramps at places not compatible with their design, they can get damaged.
For example, using low profile cable ramps at mining sites or other heavy-duty areas can add load beyond the cable ramp's capacity and damage the lid.
Otherwise, if you have used the right type of cable ramps at the right places, vehicular traffic smoothly crosses without hurting wires or the lid.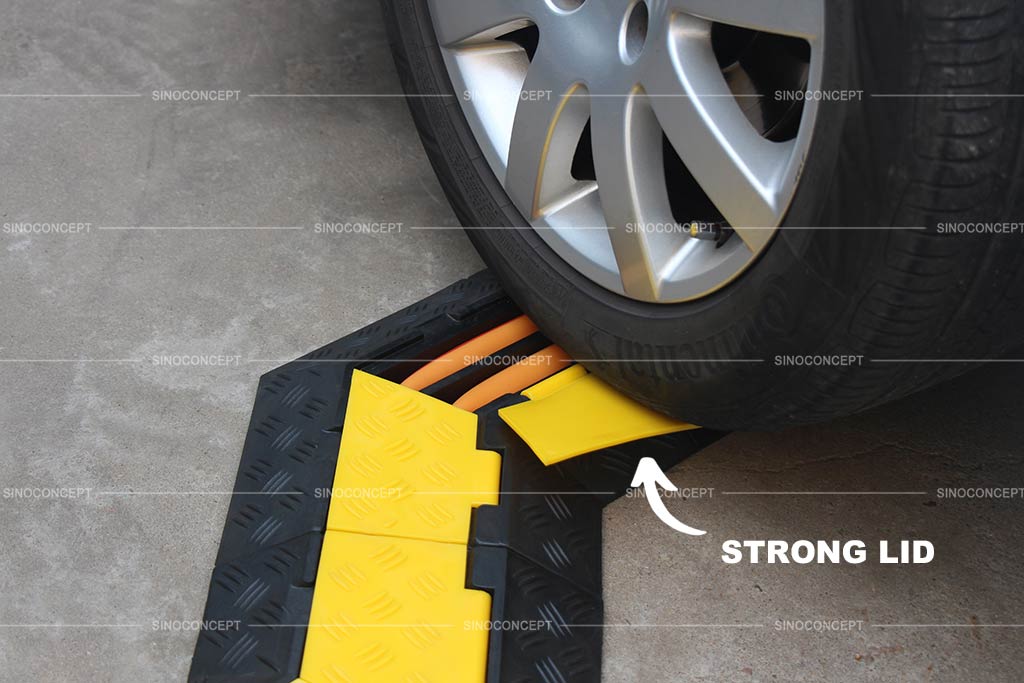 Cable ramps protect cables enclosed in the channels and covered with the lid. The gradual slope also helps wheelchairs and other vehicles cross the wires without incident of shock.
Most cable covers are constructed of flexible PVC, rubber or polyurethane, and they do not give corrosion issues. Well-structured cabling of electrical boxes, CCTV, security alarms, Ethernet network, and different cable ducts get a shield of the cable ramps to prevent hazardous situations.
So, it is better to invest in the cable ramps and get required safety instead of keeping devices and lives at stake.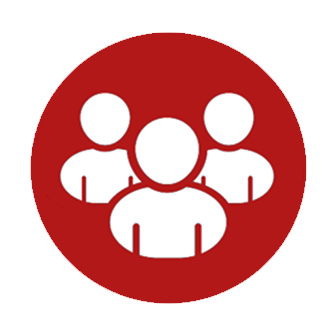 WHO ARE WE?
Are you curious about us? Do you wonder what are our know-hows and where do we manufacture our products?
CABLE PROTECTORS & CABLE COVERS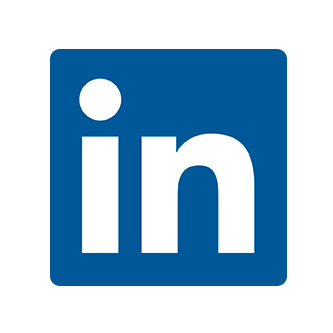 FOLLOW US ON LINKEDIN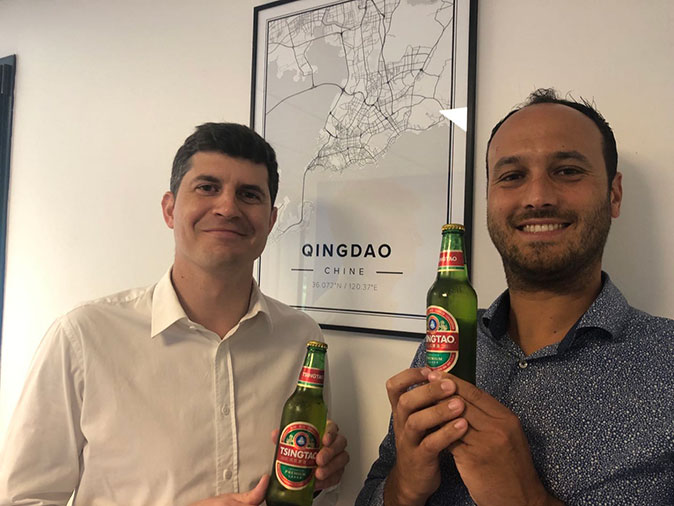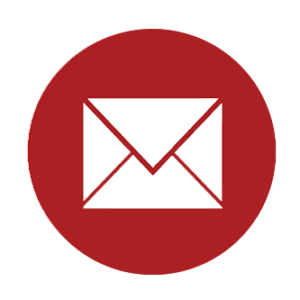 CONTACT US
Need any advice about our products? Do not hesitate to contact us, we will be happy to help.