Cable covers and cable protectors
Cable protectors are essential event management products used to protect cables and wires on indoor and outdoor applications. To sufficiently protect and manage your cables, we at Sino Concept offer supplies of rubber cable protectors and ramps at low factory-direct prices without compromising their resistance.
Sino Concept: how did everything start?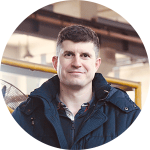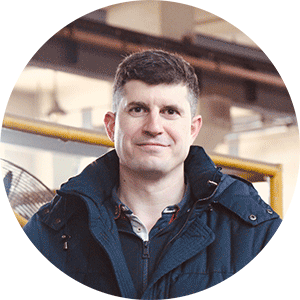 Hey, I'm Felix Bizouard, I am French and have been living in China since 2008. I opened Sino Concept in Qingdao in 2009. We have now 3 factories, where we manufacture rubber, metal and plastic products.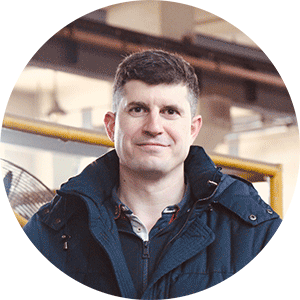 Hey, I'm Felix Bizouard, I am French and have been living in China since 2008. I opened Sino Concept in Qingdao in 2009. We have now 3 factories, where we manufacture rubber, metal and plastic products.
Our mission:
We help you to reduce your cost and import Traffic control & Parking Equipment directly from our factories in China.
Our clients:
We help companies looking to grow their business, reduce their costs by buying directly from the manufacturer. If you also want to grow your business, whether you are a manufacturer, wholesaler or online store, feel free to contact us! We export our products to more than 20 countries: 80% in Europe and 20% in the rest of the world.
When you think about importing from China, you might be concerned about the following
problems:
Quality issues or nonconformities.
Unreliable packing & damaged goods.
Communication problems & misunderstandings.
Logistics & customs clearance problems.
We have GOOD NEWS for you! The reason why we have created Sino Concept is to face all these problems!

Quality first:
By having our own 3 factories here in Qingdao, managed by both European and Chinese people, we can ensure you will get the product you are expecting. Do you want to check our quality? Don't hesitate to ask for free samples!

Reliable packing:
We pack all our products into steel racks, wooden crates or metal pallets. This guarantees safe transportation (China is very far from your place), safe unloading & easy storage in your warehouse.

Reduce your shipping costs:
You don't know how to import from China and deliver the products to your warehouse? Don't worry, our team can arrange your order from our factory to your place!

Overcome communication barriers:
We have sales offices in France, Germany and Finland, so we can easily communicate with you.
If you have any questions, feel free to send us a message below or email us at [email protected], you can also reach our French office on 0033 9 71 39 29 67.
We are always happy to help, as much as we can!
How do we design a cable cover or a cable protector and to what use?
We designed our cable protectors with integrated handles for a secure grip and handling at worksites or events.
Also, thanks to our careful quality control and wisely selected rubber raw materials, our cable ramps are used by any professionals who wish to conveniently hide, protect, and manage electric cables and electrical wires.
Cable and cord protectors are used by multiple businesses such as:
Construction equipment rental companies;
Temporary roadworks or traffic management companies, and so on.
Discover our cable covers made of vulcanised rubber and flexible PU below. Also, please get in touch with our sales team for any further information on our event and cable management accessories. We at Sino Concept are thrilled to assist in helping you succeed in your business.
Since 2009, we produce our cable covers, ramps and cable protector accessories in our in-house factories in Qingdao, China.
And thanks to our over twelve years of manufacturing experience, we understand the high importance of supplying you with superior-quality cable protectors at cost-effective prices.
We manufacture more than 50 000 vulcanised rubber cable protectors early. Indeed, our yellow and black cable colour protectors are one of our best selling products.
Mainly, we supply our cable ramps and polyurethane (PU) indoor wire covers to Europe, the United Kingdom (UK), France, Germany, and other countries worldwide.
We can offer a fantastic selection of rubber cable protectors and cord covers for sale online.
And we at Sino Concept split our heavy-duty cable ramp and lightweight electrical cable guard range into two types of main categories.
1. Temporary (events, roadworks, industrial) outdoor and indoor cable management purposes with heavy-duty vulcanised rubber cable protectors:
2-channel cable protector;
3-channel cable protector;
5-channel cable protector;
Heavy-duty hose protector ramp;
1200 mm cable protector ramp (Polyurethane).
2. Indoor (such as an office, warehouse, industrial) wire and cord protection with lightweight Polyurethane (PU) cable protectors and wire guards:
1-channel floor cable cover;
3-channel floor cable cover;
Drop over cable protector (small);
Drop over cable protector (large).

Where use our cable protectors?
Besides outdoor applications, our heavy-duty cable ramps and protectors are also suitable for indoor use at music and sports events or industrial use in factories and warehouses. Also, our cable ramp systems are ideal for two-way use:
Cover as many cables as there are channels available;
And as a speed bump to reduce vehicle speeds while protecting cables beneath the sturdy plastic cover.
Good to know, we manufacture our heavy-duty line protectors of 100% pure vulcanised rubber. And to ensure the success of your cable management supplies, we produce our cable ramps to withstand heavy vehicle weights up to 9000 kg per axle.
This way, thanks to the sturdy rubber material, our cable covers allow long-lasting cable protection through harsh weather conditions.
This makes them an excellent choice for short and long-term industrial cable management, and temporary traffic management works.
Please check our product pages and our catalogue for further information on our power-cable protectorsand covers. Also, if you are interested in acquiring cable security equipment directly from a manufacturer, contact our European sales and management team.
We at Sino Concept are delighted to assist you as a producer of event management equipment and cable protection accessories.
Why choose cable protectors and wire covers by Sino Concept?

Superior quality for the UK and European standard cable ramps
Thanks to our know-how of cable protection and manufacturing experience, our vulcanised cable ramps are the best to guarantee the safety of any cables and cords.
Also, we produce our cable covers with a non-slip textured surface that allows our rubber ramps to withstand frequent pedestrian and vehicle traffic.
Indeed, our rubber cable ramps' non-slip textured cover prevents slipping accidents of pedestrians, motorists and bicyclists.
In addition, as a tip, if you are in an event or temporary roadworks sector: you can also protect and delimit work zones or trade show areas with our galvanised steel crowd barriers.

Purchase outdoor and indoor cord protection equipment directly from a manufacturer
Cut intermediaries and save costs.
Cable covers and protectors have been one of our best selling products since the start of our company in 2009.
We manufacture cable protection equipment in our production plants in Qingdao, China.
And thanks to our location and European team, we can offer superior quality cable ramps at low prices.
Indeed, by working with Sino Concept, you benefit from optimal quality products while taking advantage of factory-direct prices.

Dual advantage: cable cover with channels and speed bump
Our cable covers provide a second advantage: they can also slow down vehicle and pedestrian traffic.
The slightly raised top shape allows drivers and road users to slow down and regulated guidance speed.
Indeed, our heavy-duty cable protector includes two products in one:
And a temporary speed bump.
By choosing Sino Concept as your direct cable ramp supplier, benefit from safe and secure cords while maintaining work zones or event safety, thanks to our cable ramps' traffic calming products.
More advantages when purchasing our cable covers

Bright yellow and black cable ramps for safe cord arrangement
Our most famous cable protector model is black with a yellow anti-slip textured cover. The bright colours enhance the visibility of the cable ramp and make it highly perceivable in traffic.
Besides, our indoor Polyethylene and Polyurethane multi-joint cable covers come in bright yellow and black colours, making them easily visible when installed inside any industrial or environmental work site.
In addition, if you look for other colours or dimensions of cable ramps, we can also manufacture customised cable protectors according to your specifications.

Safe delivery and sturdy packing of cable management equipment
For us at Sino Concept, it is one of our main values: ensure that our delivery meets the deadlines so that you receive the goods in flawless condition.
Indeed, to guarantee our rubber cable and hose ramps' excellent transportation to your destination, we pack them into sturdy heavy-duty metal stacking racks. Besides, we pack our PU cable covers into heavy-duty pallet collars.
Thanks to our careful packing and experience in exporting to Europe, enjoy an easiness purchasing cable ramps directly from a manufacturer.

Other benefits with our cable ramps
Want to know more about our cables protectors?
Are you afraid of the bad-smelling rubber cable protectors? By choosing Sino Concept, you can enjoy heavy-duty cable ramps with only a slight rubber odour, thanks to our strict quality control and carefully selected raw materials;
We can modify the dimensions and colours of our cable ramps. We can also integrate a logo or text into the cable protectors' plastic cover and our PU cable guards;
Convenient cable protector handle;
And easy interlocking system.

Are you looking for cost-effective wire and cable management systems to arrange and protect cables and power cords?
In that case, keep on reading! Indeed, at Sino Concept, we aim to supply you with cost-efficient cable protection equipment with uncompromised quality.
Discover two significant advantages that we have added to our electric wire protectors:
Integrated handles: we invented a convenient handle for our cable ramp for efficient handling and easy installation. Thanks to the handle, one can easily carry two cable protectors simultaneously, making the cable protection assembly easier than ever.For any further information regarding our cable protectors' options, please do not hesitate to contact us. Our team will be happy to help.
Convenient connection system: our modular cable ramp connector system allows an easy arrangement and locks cable guard parts for the desired length of your choice. Furthermore, you can install right and left cable protector corner parts to adjust the shape of the cable organiser system. Also, thanks to the soft and flexible but sturdy vulcanised rubber, the line protector excellently adapt to the shape of the installation surface.

Cable protection and cord guard product range by Sino Concept
Our large selection of cable and cord protection equipment is suitable for different purposes. Making them ideal for:
Indoor applications: at homes, warehouses, factories or offices to keep cables tidy and arranged;
Outdoors applications: on public events, music festivals, sports events, and trade shows to protect cables. But also for public works and roadworks companies that need temporary cable protection, for example on road maintenance and traffic management projects.
At Sino Concept, we offer a wide range of industrial cable ramps that undoubtedly match any needs in terms of cable management.
In case you are unsure of which model to choose, please get in touch with us. We do our utmost to offerwire management solutions matching our customers' requirements.
We can also manufacture customised hose ramps and wire-management equipment tailored to your needs.
Rubber cable protectors' and indoor cable covers manufacture
We ensure that our vulcanised industrial cable protectors are perfect for cable protection. Indeed, they are sturdy and allow constant passage of heavy vehicle and pedestrian traffic. We offer cable protectors with 2-channels, cable protectors with 3-channels, and cable protectors with 5-channels to complete your event management supplies for any cable management purposes.
Indeed, our cable ramps are fitting either an indoor and outdoor installation, thanks to our strictly selected raw materials and manufacturing process. Besides, our premium rubber has only a slight odour, which is very recommended for indoor applications. By choosing Sino Concept, you no longer have to fear heavy traffic flows over your cables thanks to our sturdy but economic cable covers.
In addition, the top cover part is made of sturdy PE (Polyethylene), allowing our cable covers to have the capacity to withstand weights of up to 9000 kg per axle.

Indoor PVC cable protector for efficient floor cable management
Developed to withstand passages of lightweight vehicles, our light-duty cable cover models are ideally suited for indoor applications. Manufactured with Polyurethane for optimal resistance and flexibility, we offer two drop over cable protectors:
They are the best cable protection equipment to prevent people from falling on the wires while crossing over. Moreover, our cable protective cover ramps hide electrical cords and wires conveniently while improving indoor safety.
Are you looking for another type of cable or cord management system? If yes, please get in touch with us. We are delighted to assist you in choosing equipment for events and temporary traffic control purposes.

Flexible and economical light PU cable ramp protector
Our flexible PVC cable ramp model was developed to protect hoses and pipes against trucks or other heavyweight machinery.
For example, these floor cable ramp protectors are ideal for use on:
Indeed, our flexible plastic floor cable protectors withstand repeated crossing of the vehicle, such as forklift up to 40 000 kg per axle. We offer two models of adjustable cable protectors:

Heavy-duty external cable protector hose ramp
Our heavy-duty vulcanised hose ramps are primarily used on outdoor applications by firefighters. The model includes a large-diameter channel for pipes such as water hoses. Mainly our hose ramp is also used in the forestry business but also as an industrial cable protector.
For the safety of your fire hoses and pipes, this cable ramp can withstand a crossing vehicle of 40 000 kg. In addition, thanks to the convenient connection system, you can assemble these heavy-duty hose ramps with ease for the desired length of your choice.
Besides, our wide product selection also includes speed bumps.
Would you like to know more about our full range of cable covers? Feel free to check our product pages or to contact us directly. And don't hesitate to check out our 1200mm cable ramps!