Sino Concept: how did everything start?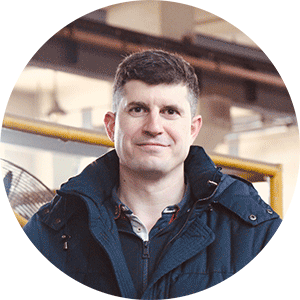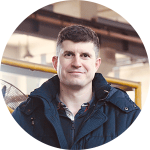 Hey, I'm Felix Bizouard, I am French and have been living in China since 2008. I opened Sino Concept in Qingdao in 2009. We have now 3 factories, where we manufacture rubber, metal and plastic products.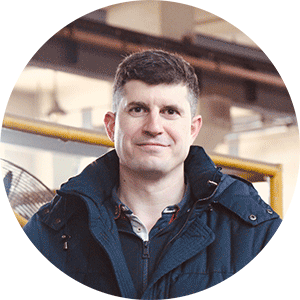 Hey, I'm Felix Bizouard, I am French and have been living in China since 2008. I opened Sino Concept in Qingdao in 2009. We have now 3 factories, where we manufacture rubber, metal and plastic products.
Our mission:
We help you to reduce your cost and import Traffic control & Parking Equipment directly from our factories in China.
Our clients:
We help companies looking to grow their business, reduce their costs by buying directly from the manufacturer. If you also want to grow your business, whether you are a manufacturer, wholesaler or online store, feel free to contact us! We export our products to more than 20 countries: 80% in Europe and 20% in the rest of the world.
When you think about importing from China, you might be concerned about the following
problems:
Quality issues or nonconformities.
Unreliable packing & damaged goods.
Communication problems & misunderstandings.
Logistics & customs clearance problems.
We have GOOD NEWS for you! The reason why we have created Sino Concept is to face all these problems!

Quality first:
By having our own 3 factories here in Qingdao, managed by both European and Chinese people, we can ensure you will get the product you are expecting. Do you want to check our quality? Don't hesitate to ask for free samples!

Reliable packing:
We pack all our products into steel racks, wooden crates or metal pallets. This guarantees safe transportation (China is very far from your place), safe unloading & easy storage in your warehouse.

Reduce your shipping costs:
You don't know how to import from China and deliver the products to your warehouse? Don't worry, our team can arrange your order from our factory to your place!

Overcome communication barriers:
We have sales offices in France, Germany and Finland, so we can easily communicate with you.
If you have any questions, feel free to send us a message below or email us at [email protected], you can also reach our French office on 0033 9 71 39 29 67.
We are always happy to help, as much as we can!
Moreover, our lockable parking blockers are quick to install and mount onto tarmac or concrete with a standard drill and spanner. Also, we supply all our triple leg car park lock barriers with required padlocks and keys. Indeed, our integral parking lock barrier is an excellent tool to secure individual and reserved parking spaces.
By standard, our parking spot lockers are available of 38 mm diameter hot-dip galvanised steel tubes with the following product dimensions, length: 740 mm and height 400 mm. Our parking lock barrier measurements are designed to match default parking space widths.
Please get in touch with us if you require lockable car park blockers or parking access control devices in bespoke dimensions, powder-coated or modified reflective strip colours. As a direct manufacturer, we can adapt our five stars parking blockers to all types of parking lot layouts.
You can view more information and details of our Parking space lock barrier model here.
Lockable Parking Space Lock Barriers For Private Car Parks to Lockdown Areas From Unauthorised Access
We design our lockable parking space protectors to prevent access of cars, forklifts and other types of vehicles to your parking bay for additional parking place security.
Also, our lockable parking posts are ideal for private parking spaces in residential areas, valet parking and company parking lots. For additional security, we attach two highly reflective red strips onto our fold down parking blockers. Indeed, our foldable parking locks enable you to protect the parking lot from unwanted visitors.
Moreover, our lockable parking barriers are especially useful in high-traffic cities, where people may park their car in your car lot without having the required parking permits. In addition, our parking locks can be quickly folded down when not in use.
How To Install Bolt-On Steel Parking Blocker on the Ground?
Installing lockable parking blockers is quick and straightforward with standard tools. First of all, drill holes on the desired installation surface position (concrete or asphalt).
Then, remove all the dirt from the holes and attach the parking lock base parts to the ground with our provided mounting screws. The total installation of foldable parking barriers can be achieved in less than 30 minutes without any technical help.
If you require any advice or further info on installing lockable car park blockers, please get in touch with our sales staff, and we are happy to help you out.
Cost-Effective Integral Steel Parking Locks Directly From the Manufacturer
Are you looking to buy folding car park lock barriers at attractive prices? In that case, you are at the right place. Since 2009, we have manufactured our steel parking space lock barriers in our in-house factories located in Qingdao, China.
Thus, we can offer you removable parking post barriers without any unnecessary middlemen. As a result, our lockable parking barriers come to you at low prices.
Please contact our sales staff today for further information on our fold-down car park spot lock pricing or sales conditions. In addition, we do not include VAT in our parking blockers prices.
High-Visibility Fold Down Parking Barrier Available for Added Security
At Sino Concept, our car parking space locks has many benefits, including:
Prevents parking in car park lots without necessary parking permits.
Protects conveniently private parking spaces in residential areas.
Easy and stable to install with provided fixing bolts in both tarmac and concrete.
Our parking barrier is quick to fold down when not in use.
Evident red reflective tapes for improved visibility.
Sturdy padlocks and keys are provided with our parking lot blocker packing.
What is more? All these benefits are combined with competitive factory-direct prices and uncompromised parking spot lock quality.
For further information on our car park products or galvanised steel car park locks, please contact our sales team for support.
Excellent Parking Space Lock Barrier Quality Ensured
As a manufacturer, we have complete quality control over our parking lock production.
This means we can ensure that our folding car park blockers are of the finest quality. Our fold-down car park barriers can withstand harsh weather conditions without rusting, thanks to the hot-dip galvanising treatment.
In addition, our parking lock barrier product line is suitable for both indoor and outdoor parking facilities. Also, if you require a parking spot lock product sample, we are happy to send it to you with just the cost of the shipping fee.

Custom Folding Park Barriers To Meet Your Requirements
At Sino Concept, we also specialise in custom-made steel parking barriers. You can choose from various customisation options, including:
Bespoke parking lock dimensions.
Hot-dip galvanised steel treatment.
Colour modified reflective stripes.
Would you require another type of parking lock barrier customisation? In that case, please get in touch with our expert staff, and we will be happy to review your custom parking lock requirements.

Worldwide Parking Space Protector Delivery Service Available
To ensure you receive lockable parking space blockers in flawless condition, we carefully pack them into sturdy heavy-duty wooden crates.
This way, our galvanised fold down parking space locks are protected from external damage during shipping to your destination. Indeed, we have various clients from all over the world, especially from Europe, United Kingdom UK), France, Netherlands, Poland and Belgium. Indeed, we are proud to say that our parking spot locks arrive in perfect condition wherever you are located around the world.
Also, you do not have to worry about handling the logistics of parking space lock delivery. We will take care of everything to ensure the folding parking blocker is supplied in your hands with the minimum shipping time at affordable transportation expenses.

Car Parking Space Locks But Also Urban Street Furniture
Besides car parking space locks, we also manufacture street furniture such as removable steel parking posts, bollard locks, cycle hoop stands, trash litter bins, metal tree guards and crowd control barriers.
Also, we produce traffic management, traffic calming and parking equipment such as yellow heavy-duty speed bumps and driveway speed cushions. Indeed, by cooperating with Sino Concept, you can buy a wide range of products at one stop.
Combining site furnishing products can save you money, time and transportation costs when sourcing. For example, we can add products such as locking parking space locks and removable car park bollards into the same shipping container.
Would you like to receive more information about our product line? To discover our complete product range, please browse through our website or view our new catalogue.
Friendly and Helpful Customer Service Helping You To Order Folding Car Park Barriers
At Sino Concept, we are proud to be more than just a site furnishing and lockable parking barrier supplier. We also offer comprehensive service and support.
To do this, we employ a friendly and devoted team of sales representatives. For example, do you need information regarding steel parking bollards, foldable car park posts, lockable bike racks, installation or product delivery times? In that case, please get in touch with our helpful team, who will be happy to assist you.
Order Fold Down Parking Barriers From the Supplier Now
To purchase parking space locks from us, a direct street furniture manufacturer, contact our experienced sales team. We will personally review your parking lot lock barrier requirements and do our utmost to develop optimal parking barrier equipment to suit your car park management needs.
Is your business related to parking signs, road signage, security barriers, outdoor fencing, traffic barriers, public parking lots, automatic security gates, parking services, parking options or parking solutions? If so, our fold-down car parking locks could be the perfect addition to your product range.
Indeed, at Sino Concept, we manufacture fold down parking barrier products to suit any parking management need. Suppose you look for locking car park protectors in bulk quantities at the best price for value ratio with optimal quality. In that case, we will be happy to receive your parking space blocker purchase inquiry.