Road beacons and traffic beacons
We at Sino Concept offer a broad selection of traffic and road beacons among our traffic control equipment range. Delineator beacons have various names among the road safety industry, such as safety beacon, traffic panel, road beacon, EU delineator panel, plastic road delineator panel or reflective traffic beacon.
Since 2009, we have manufactured temporary traffic safety equipment and other road devices at our factories located in Qingdao, China. Thanks to our twelve years of experience in manufacturing safety equipment, we understand the high importance of offering premium traffic control products at attractive prices.
Sino Concept: how did everything start?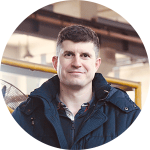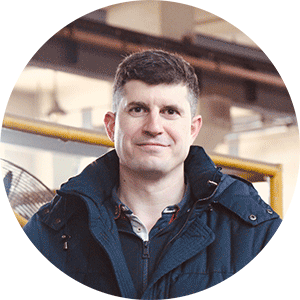 Hey, I'm Felix Bizouard, I am French and have been living in China since 2008. I opened Sino Concept in Qingdao in 2009. We have now 3 factories, where we manufacture rubber, metal and plastic products.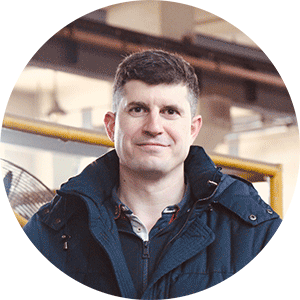 Hey, I'm Felix Bizouard, I am French and have been living in China since 2008. I opened Sino Concept in Qingdao in 2009. We have now 3 factories, where we manufacture rubber, metal and plastic products.
Our mission:
We help you to reduce your cost and import Traffic control & Parking Equipment directly from our factories in China.
Our clients:
We help companies looking to grow their business, reduce their costs by buying directly from the manufacturer. If you also want to grow your business, whether you are a manufacturer, wholesaler or online store, feel free to contact us! We export our products to more than 20 countries: 80% in Europe and 20% in the rest of the world.
When you think about importing from China, you might be concerned about the following
problems:
Quality issues or nonconformities.
Unreliable packing & damaged goods.
Communication problems & misunderstandings.
Logistics & customs clearance problems.
We have GOOD NEWS for you! The reason why we have created Sino Concept is to face all these problems!

Quality first:
By having our own 3 factories here in Qingdao, managed by both European and Chinese people, we can ensure you will get the product you are expecting. Do you want to check our quality? Don't hesitate to ask for free samples!

Reliable packing:
We pack all our products into steel racks, wooden crates or metal pallets. This guarantees safe transportation (China is very far from your place), safe unloading & easy storage in your warehouse.

Reduce your shipping costs:
You don't know how to import from China and deliver the products to your warehouse? Don't worry, our team can arrange your order from our factory to your place!

Overcome communication barriers:
We have sales offices in France, Germany and Finland, so we can easily communicate with you.
If you have any questions, feel free to send us a message below or email us at [email protected], you can also reach our French office on 0033 9 71 39 29 67.
We are always happy to help, as much as we can!
Which roadworks beacon to choose for your traffic control equipment supplies?
The retroreflective road beacon range by Sino Concept includes the three following types:
Plastic roadworks beacon: it is the most popular delineator panel model in Europe. The advantage of this type of road panel is the larger size and convenient installation. Our plastic road panel also has an option for warning lights and construction lamps;
Metal roadworks beacon: it is a smaller-sized beacon model used mainly in central Europe, for example, France. The design allows easy installation without a baseplate, thanks to its sharp chisel-shaped top;
Northern Europe road delineator beacon: it is a popular temporary traffic control equipment in Northern Europe and Poland, Estonia, among many others. We manufacture it of high intensity plastic to ensure its durability even in challenging weather conditions.
Because we specialise in manufacturing road safety equipment since 2009, we have complete control of production and we can customise and adjust the products to your requirements. Indeed, being versatile and dynamic is one of our main principles at Sino Concept.
With our traffic delineators, you can choose, for example, the colour of the delineator panel and the type of reflective sheet. Also, we can integrate the logo of your desire into the product. In case if you have any special custom-made inquiries, feel free to contact us. Our team is delighted to find the solution to ensure the success of your road management equipment supplies.Traffic delineator customisation and reflective film options
Sino Concept, your loyal supplier and manufacturer of roadworks beacon panels

Road beacon quality ensured
How do we ensure that our roadworks beacons are a safe choice for your traffic management equipment supplies? Before launching any road device for sale, our priority is to ensure the product is durable and lasts in use. To achieve solid quality products, we carefully check the current products in the market and gather feedback from our clients. After that, we want to find a way in the design, quality and usability to stand out from our competitors. Then, we collect the ideas and design the product. After having prototypes, we carefully test the product quality till we are sure that the product is durable and satisfies our clients. In addition, we thoroughly choose the raw materials and constantly monitor the final quality before packing and shipment.
Would you be interested in a product sample of our delineator beacons? If you want to view and examine our products with your own hands, feel free to reach us and request a product sample of the product you are interested in. We are delighted to send you product samples, and you only have to cover the delivery fee.

Roadworks beacon baseplates
At the moment, we are not offering delineator beacons with the base plate part included.
The main reason is that the baseplates in the road safety equipment market are made of recycled PVC, and recycled plastic products are not profitable to manufacture in China.
But we have an extensive network of manufacturers in Europe.
Hence, we have discovered suitable PVC baseplate suppliers from the EU area with attractive prices.
So if you require delineator beacons with baseplates, don't hesitate to contact us. According to the quantity you need, we might be able to help.
Our European management team is always delighted to be of your assistance!
What type of reflective films do we offer?
Our standard and carefully selected retroreflective film options include class 1 and class 2 reflective adhesive sheets. We can also offer our roadworks beacon without sticking the reflective film. You can choose whether the films are installed on a single or both sides of the delineator panel when ordering with Sino Concept.
Our retroreflective film selection can be:
Reflective film class 1: ideal for daytime road management projects with clear road visibility on low vehicle speed zones;
Reflective film class 2: ideal for high traffic volume areas with higher speed limits. The T2 film secures better visibility, for example, during nighttime or foggy weather.
Contact us if you need reflective film delineator beacons that comply with EU standards or require a CE certificate.
What type of clients uses our delineator beacons?
We have various types of road safety clients from over 50 different countries worldwide. For example, our clients specialise in road marking, pavement markings, traffic engineering, traffic calming, traffic management projects, road construction, roadworks but mainly in wholesale and retailing traffic safety equipment.
Are you selling temporary roadway management equipment, road signage, or traffic control devices such as traffic signals, traffic lights, warning lights or traffic control systems? Or you are working for a road marking company or a traffic safety equipment retailer and you are looking to buy traffic control equipment directly from a manufacturer? Then you can for sure benefit from fulfilling your product range with our safety traffic delineator beacons.
Indeed, we at Sino Concept supply our products to all types of clients worldwide. For example, we have customers from United Kingdom (UK), France, Germany, Netherlands, Poland, Finland, Italy, Spain. Thanks to our broad international experience, our roadway equipment adapts to road regulations and standards of different countries. Also, in general, our clients are road sign manufacturers, resellers of temporary traffic management equipment, road construction companies, and temporary road marking equipment rental companies.
We might also be able to supply you with our products if your sector of activity is related to road markings, traffic signs, stop signs, stop lights, parking signs, road signs, highway signs, or construction signs.
More to know about Sino Concept's road beacons

Arranging the logistics of our road delineator beacons
For over the past twelve years we have been exporting our products from China to worldwide. For us, the most important apart the product quality is the solid packing of the goods.
We ensure that you receive our road beacons in flawless condition and easily stored in your warehouse. Besides, we are delighted to take care of the logistics chain without taking any additional profit.
Indeed, by ordering road delineator panels from Sino Concept, you also benefit from flawless delivery that will meet its deadlines.

Ideal use of our safety beacons?
Ideally, our delineator panels are installed on roadsides and in the middle of the traffic lane to indicate the driving direction during a temporary traffic control on public works, highway construction or roadway maintenance projects.
Our highly reflective sheets allow road users to observe the correct driving way day and night. Indeed, our plastic roadworks beacon is convenient to install on the most general baseplates on the market with a square 60 x 60 mm dimension connection end-part. Besides, our smaller metal roadworks beacon has a sharp top part which allows convenient installation on the ground without a baseplate.

Continuous development of our roadworks beacon range
At Sino Concept, we are constantly looking for ways to develop our product range. Do you have suitable temporary road guidance equipment on your mind that could fit our product range? Please get in touch with us! We also manufacture complementary road safety equipment used in temporary traffic flow management, such as orange safety cones, PVC sandbags and expanding barriers.
And if you already are a seller of traffic control signs, safety lights, speed signs, street lights, street signs, railroad crossing signs, speed limit signs or regulatory signs, we are definitely meant to work together.