Speed cushions and speed tables
A speed cushion, also known as a "speed table" or a "speed pillow", is mainly intended to be installed on public roads to slow down traffic. The speed table shape is a bit raised from the centre to gently make vehicles drive at a low speed in order to increase public road traffic safety.
Vertical public traffic calming equipment such as speed cushions or road tables are often placed around school zones, hospitals, town centres or other public residential areas.Long story short, road cushions significantly reduce the speed in public urban areas and pedestrian zones.
Sino Concept: how did everything start?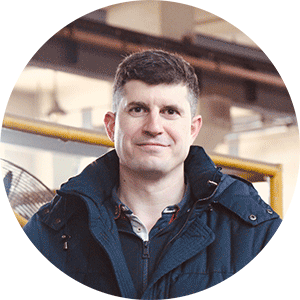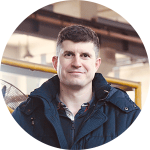 Hey, I'm Felix Bizouard, I am French and have been living in China since 2008. I opened Sino Concept in Qingdao in 2009. We have now 3 factories, where we manufacture rubber, metal and plastic products.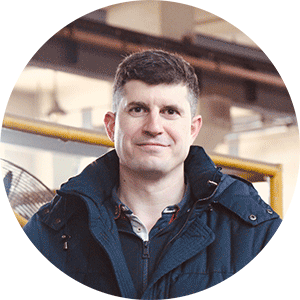 Hey, I'm Felix Bizouard, I am French and have been living in China since 2008. I opened Sino Concept in Qingdao in 2009. We have now 3 factories, where we manufacture rubber, metal and plastic products.
Our mission:
We help you to reduce your cost and import Traffic control & Parking Equipment directly from our factories in China.
Our clients:
We help companies looking to grow their business, reduce their costs by buying directly from the manufacturer. If you also want to grow your business, whether you are a manufacturer, wholesaler or online store, feel free to contact us! We export our products to more than 20 countries: 80% in Europe and 20% in the rest of the world.
When you think about importing from China, you might be concerned about the following
problems:
Quality issues or nonconformities.
Unreliable packing & damaged goods.
Communication problems & misunderstandings.
Logistics & customs clearance problems.
We have GOOD NEWS for you! The reason why we have created Sino Concept is to face all these problems!

Quality first:
By having our own 3 factories here in Qingdao, managed by both European and Chinese people, we can ensure you will get the product you are expecting. Do you want to check our quality? Don't hesitate to ask for free samples!

Reliable packing:
We pack all our products into steel racks, wooden crates or metal pallets. This guarantees safe transportation (China is very far from your place), safe unloading & easy storage in your warehouse.

Reduce your shipping costs:
You don't know how to import from China and deliver the products to your warehouse? Don't worry, our team can arrange your order from our factory to your place!

Overcome communication barriers:
We have sales offices in France, Germany and Finland, so we can easily communicate with you.
If you have any questions, feel free to send us a message below or email us at [email protected], you can also reach our French office on 0033 9 71 39 29 67.
We are always happy to help, as much as we can!
What to know about traffic speed cushions?
Speed cushions or speed tables are slightly wider than the space between cars' wheels but narrow enough so that the ambulances, buses and fire trucks can operate without any impact on their speed.
On the contrary, regular vehicles have to face this traffic calming device and drive over the centre.
We manufacture road tables varying from widths of 1.6 meters to 1.8 meters with several models:
But we can guarantee you that speed cushions from Sino Concept offer one of the best quality-price ratios.
If speed cushions reduce accidents on public roadways without interfering with fire trucks or public transport vehicles, you might need traffic devices that do interfere with that kind of vehicle. For that, we also manufacture speed bumps and humps.
Are you looking to purchase vertical road calming equipment directly from a manufacturer?
We at Sino Concept manufacture vulcanised rubber speed cushions since 2009 in our factories in Qingdao, China. Led by a European team, we offer efficient and operational customer service in addition to speed cushions at competitive prices.
Cut middlemen in distribution chains and buy road cushions directly from us. Thanks to our expertise in manufacturing rubber traffic control products, we provide economical road humps with flawless quality for long-lasting public vertical traffic calming measures.
Discover our road cushion selection above to get reliable and cost-effective traffic calming and traffic management solutions.
For more information related to standard speed table dimensions or our sales conditions, please get in touch with us directly or check our product pages. We will be happy to assist you with our traffic control devices and supply the right equipment to secure your traffic control plans.
In order to help you to make the right choice, discover our Speed Cushions guide. Regulation, dimensions, and brands, you will know everything about that traffic safety accessory!
Why choose rubber speed cushions and tables by Sino Concept?
Purchase directly from us and benefit from our expertise in manufacturing sustainable rubber speed cushions since 2009. By having our factories in China, we can offer vulcanised rubber road tables at low prices. If you are interested in purchasing speed pillows directly from a manufacturer, please contact us to tackle speeding issues on local public driveways or roadways.
And if you are interested in complementary product, don't forget to check out our lane dividers!

Road table colours and custom options
Our standard road tables are available in red or black. But we can manufacture tailor-made speed control devices to fully meet your expectations. For example, we can:
Or integrate the logo of your choice.
If you need speed reduction equipment to calm traffic in private residential areas, you should rather take a look at speed ramps, speed breakers, speed humps and event equipment such as cable protectors, that we also produce in our factories. Indeed, we can adapt to different types of traffic calming techniques.
Undoubtedly, red is the most popular speed table colour in Europe because of its bright colour. For example in the United Kingdom (UK), the red road cushions are a common view on the city streets. We also attach retro-reflective white arrow-shaped films to our road pillows to secure optimal visibility day and night.

A traffic calming expert team at your service
What are the advantages of working directly with a manufacturer in China, led by a European team? At Sino Concept, we are a dynamic team at your service and we have acquired:
A flawless know-how for the manufacture of rubber products;
An expertise in the field of logistics to meet delivery deadlines.
We also provide additional services such as the necessary fixing kit or the full transport to your destination in Europe or worldwide. Please get in touch with us for any particular inquiries or information on our pricing. We are delighted to assist you with our traffic safety product range, varying from road bumps to cable protectors.
Are you wondering about how to arrange the transportation? You do not have to worry: We at Sino Concept have over ten years of experience handling logistics.

Road speed tables at attractive prices
Do you need to save costs on your traffic calming equipment? Decrease supply chain costs and make Sino Concept your direct manufacturer of traffic safety equipment and street furniture.
Please get in touch with us for any quote request or if you need any information or advice related to traffic safety supply, we will be happy to be of your assistance.
Good to know: Because our priority is to be competitive and to offer the best speed reduction solutions at low prices. We do not make any profit from the transportation costs when you put us in charge of the logistics.
Do you need road tables in a different colour? Or do you need a particular type of reflective stripes on your speed tables? Please contact us for any special inquiries and get a low-price solution with our premium street tables to slow down traffic in cities.
Traffic calming rubber speed cushions for public roads by Sino Concept
To prevent slipping risks, our road cushion table has a coefficient of friction greater than 0.55 (measured using an "SRT pendulum", Skid Resistance Tester). With their non-slip surface, our speed cushions are an excellent choice to force speed limits on any public driveway or roadway.
With the unique anti-slippery texture of our road cushions, motorists, bicyclists and pedestrians will no longer have to worry when crossing over our road cushion models. Indeed, the significant reduction in speed assured by our Sino Concept cushions enhances pedestrian safety and drivers' safety.
Improved safety on the roads, thanks to our rubber traffic calming speed cushions
Speed cushions are one of the leading products that we have been manufacturing for over twelve years. We export all over the world and especially in Europe, to countries such as United Kingdom (UK), Belgium, France, Ireland and Poland.
For example, you can spot cushions on the city streets of London or Manchester.
With our strict quality control, our road table quality is top-notch. Moreover, we have taken feedback from our clients for over ten years to ensure that our cushions adapt to any vertical traffic control measures.
Moreover, our cushions will not have too intense or uncomfortable a rubber odour. We have taken the rubber odour seriously, and therefore, we have carefully selected our rubber raw material suppliers.
Would you be interested in viewing our complete product selection? Have a look at our catalogue to discover our broad product selection. For further information on our sales conditions or products, please get in touch with us, we are delighted to assist in each step of the purchasing until you receive the goods and even after.
Why make Sino Concept your speed cushions' supplier?

Quality speed cushions for improved road safety
The raw materials used in our traffic calming pillows:
The finished treatment is 100% vulcanised rubber, which provides elasticity and resistance that concrete, asphalt or hard recycled plastic (PVC) speed cushions do not allow.
Besides, thanks to the rubber structure, our cushions make less traffic noise than those above.
We especially treat our road cushions top layer to provide resistance to heavy traffic volume and climatic hazards.
With our special anti-UV treatment, it withstands years of ultraviolet light with ease. Indeed, harsh weather or frequent heavy traffic will not impact the excellence of our speed cushions.
Choose Sino Concept as your direct speed table supplier and have premium rubber speed pillows with attractive prices. Are you looking to save cost costs on your traffic safety equipment? Excellent! For any further information, contact our professional team in the field of road safety equipment.

Easy installation of our road cushion tables
The speed cushions are installed in 20 miles per hour (30 km/h) speed limit areas and must not compromise road users safety.
For example, unlike a speed ramp, a speed cushion leaves a large enough space on the side of the traffic lane for cyclists and motorcyclists to pass.
They can also be placed around a pedestrian crossing or a crosswalk to help people cross streets safely.
Moreover, our road table does not span the entire road and allows smooth traffic flow of public transport and emergency vehicles such as fire trucks or ambulances.
The main idea of the speed table is then to limit the hazards without hindering the high-importance traffic.
Please note that the Berlin cushion should not be confused with our speed ramps or humps. Speed bumps are intended for private roads and areas while speed tables are planned to be used on public roadways.
For any further information about finding suitable traffic calming techniques for you, please contact us.
Sino Concept's speed cushions buying guide
Are you thinking about how to choose the right traffic calming measure for your traffic control projects? This guide should help you to discover the right speed reduction solution for you.
If our Berlin speed cushion is an essential solution to protect road users by reducing vehicle speeds, you also need to choose the right speed cushions regulatory height, according to the recommended length or width, and in appropriate installation areas.
We here introduce the advantages and disadvantages of hard recycled plastic, concrete or asphalt speed cushions. If you are looking for traffic calming solutions for your private residential area, such as the parking hall, we recommend you to rather have a look at our road bump or hump models.
Advantages of speed cushions
What are the advantages of speed cushions?
Emergency vehicles and buses can operate smoothly without the slowing impact of cushion thanks to their narrow width, not like a speed breaker nor a speed hump;
Speed tables are easily avoidable by cyclists and motorists compared to asphalt or concrete humps;
Calms traffic more efficiently than speed limit signs and less harmful for vehicles than cushions made with other materials;
Drainage of water should not be affected, unlike with asphalt speed cushions;
Street pillows are the more economical choice for public speed reduction;
Our road tables are easy to recognise thanks to the bright colours and reflective white arrow strips, allowing road users to anticipate breaking from far before the speed cushion;
Easier to install and uninstall than concrete or asphalt cushions, especially since we provide quality steel screws, plugs and plastic anchors for convenient and secure installation;
Cost-effective and wise choice as you are working with a direct supplier with in-house factories in China. We guarantee vulcanised speed cushions with premium quality at attractive prices.

Disadvantages of speed cushions
What are the disadvantages of speed cushions?
The most disadvantage is that speed cushions' installations are limited to public areas;
Cars can drive faster over the speed tables compared to road humps or bumps (but those are not allowed in public areas);
Some drivers can try to avoid the road pillows by driving to alternative traffic lanes, which can cause danger and hazard;
Wider cushions could be even more efficient to slow down vehicles than road pillows that we manufacture strictly according to the standards;
Possible traffic noise and vibrations can discomfort the people living close to the road pillows. But the main reason for the noise and vibrations is that road users drive too fast over the speed cushion. We at Sino Concept recognise also that this issue can be caused by a hard rubber, which is why we only use premium rubber. Indeed, it is softer and will not make as much noise, thanks to the unique structure on the bottom of the speed cushion;
Additional public road works might be required before the installation to make the foundation surface stable;
In some countries, there might be restrictions regarding speed tables. Therefore, we highly recommend you getting familiar with local regulations and authorities or municipalities before any purchasing decisions. You can also contact us for advice, we may help you since we export worldwide.

Why are the road pillows an effective choice to increase road safety?
Here are some information you should know:
We designed our traffic calming tables to be as visible as possible so that road users can anticipate the breaking from a distance;
According to studies, speed cushions decrease the number of accidents on the road and increase traffic safety overall;
When cars are driving slower, they have more time to react to any changing factors on the road;
In case of a collision, the speed reduction significantly reduces the impacts thanks to the lower vehicle speeds;
Quality is one of our main priorities: We strictly control the quality at each step of the manufacturing process. Indeed, we follow and manage each step at our factory until the safe and secure packaging. By working this way, we ensure that you receive products in flawless condition.
Do you want to know more about us? Also manufacturer of speed bumps, wheel stops, traffic cones, bollards, crown control barriers and many more traffic safety equipment, we can for sure adapt our production to any of your needs.