Inn 2007, the CEO of Sino Concept, Felix BIZOUARD, went on a university exchange in China as part of EMBA University International Trade Asia/Europe studies.
This exchange studying time made him realise that China is the destination country to follow his dreams.
In 2008, after receiving his graduation diploma, Felix set up a purchasing office in Shanghai on behalf of a company headquartered in Hong Kong.
In 2009, Felix decided to start a new chapter and moved to Qingdao to start his own business, Sino Concept.
INITIAL PROJECT
AND EXPANSION
"Our business started by sourcing and helping our customers purchase street furniture and traffic management equipment manufactured in China. We helped clients to find suppliers and handled the orders step by step with our subcontractors.
But after being fed up with communication, quality and packaging issues, we decided to start manufacturing ourselves. In 2010, we initiated our first factory in Qingdao, China. But indeed opening up our own factory was definitely not a simple task.
Indeed, starting a factory from scratch with limited resources was a real challenge, but we did not give up! We as well had our difficulties, such as self-doubt and quality issues. The most frustration came when we felt we could not offer products that we were proud of. But then opening up our in-house manufacturing facilities was the key to fixing this issue and helped us drastically improve product quality to the level we wanted.
Indeed, for us at Sino Concept, having our factories and quality control is a better guarantee than any certification."
Felix BIZOUARD
YOUR MANUFACTURER'S JOURNEY
In 2010, we opened our first factory specialising in urban street furniture;
Followed by our second factory in 2011 specialised in construction zone protection equipment;
In 2014, after the growing demand for rubber products, we launched our third factory, focusing on traffic calming equipment and parking lot accessories;
We started manufacturing products such as speed cushions, speed bumps, cable protectors and parking stops which became our best selling products nowadays. Indeed, year by year, we widen and improve our product range to meet our clients' requirements and help them succeed in their business;
Nowadays, we at Sino Concept have 15,000 square meters of manufacturing facilities, and we have more than a hundred satisfied customers worldwide.
Thanks to our manufacturing experience, versatility and modern machines, we can adapt our production to your specifications and manufacture tailor-made products according to your requirements.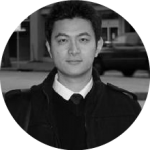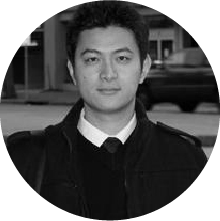 "After many years of working with Felix, the skills and means of production have improved considerably, as have our standards and quality requirements. For me, our strength is the stability of our production."
Ben YU
– Production Plant Manager
OUR EXPERTISE IN MANUFACTURING
PROCESSES
Over time, we have integrated different manufacturing processes to meet the demands of our customers:
Vulcanisation of rubber: for the manufacture of speed bumps, speed cushions, cable protectors, etc.
Mechanical welding: Stamping to produce city barriers, anti-parking posts, bicycle racks, urban trashcans, etc.
Plastic injection and blowing: for the production of road delineator beacons, cable drop-overs, and traffic cones, among others.
Would you be interested to learn more about our factories? To find out more information about our factories, view our page dedicated to our manufacturing facilities.
HOW DO WE ACHIEVE THE
QUALITY OF OUR PRODUCTS?
The first step in product launching is to identify the points of weakness in the product. Second, we test our products until we are sure that they are sturdy and last in use. Thirdly, we compare the result with other products on the market.
As long as our product prototype does not stand excellently in comparison to our competitor products, we continue to make improvements.
But the quality of the product does not have to be luxurious.
"Our philosophy is simple: offering quality products at direct manufacturer prices while respecting human values and current European standards."
Felix BIZOUARD
Expert in product customisation, our team is at your disposal to innovate and, step by step, work to make bespoke products to meet your expectations.
For confidentiality reasons, we only put on our website a small part of the products we manufacture.
Indeed, the majority of the products we manufacture belong to our customers.
Are you a manufacturer of traffic control equipment or street furniture?
Or are you a retailer of road construction equipment, car park management equipment?
If yes, then we are made to work together!
If you manufacture some or all of your products, our goal is not to substitute that.
Our idea is to work together when you lack products that we could manufacture to help you to add value for your company and business.
We export our products to more than 20 countries worldwide:
80% in Europe;
20% in the rest of the world.
We regularly send containers to France, Belgium, Switzerland, Germany, Finland, Canada, Italy, among many other countries worldwide. If you are interested in hearing more about our business or start working with us, please contact us, and our team is delighted to find personalised solutions to help you succeed in your business.

WHAT DO OUR CUSTOMERS APPRECIATE ABOUT SINO CONCEPT?




Constant product quality
and professionalism


Careful packaging and
logistics management


Competitive prices
without compromising on service


Responsiveness, dynamism
and flexibility


Quality and variety
of the products


Motivation, enthusiasm
and good humour

We manufacture our products in our factories in Qingdao, China. Our broad product selection allows us to load various types of products in a single container. For example, we can pack different traffic safety and traffic calming equipment such as rubber speed cushions and plastic traffic delineators into the same order.
We produce all our products in three production plants within 20 kilometres area in Qingdao, China. Organising accounting would be more consuming if you were to receive an invoice from each of our factories separately. Above all, the international bank charges would be numerous.
To manage our business efficiently, we have three different operation structures:
Headquarter in Dubai: manages all the export of our products.
A general office in Qingdao: takes care of the purchasing, quality control, industrial design, purchasing raw materials, and all the administrative part to export our products from China to worldwide.
Sales offices: Dinan in France, Weimar in Germany and Tampere in Finland.
"At Sino Concept, we are not ashamed of the origin of our products, and we do not forget the ones who work hard to accomplish them. Indeed, we compensate our employees fairly, and everyone works at their own pace, according to their abilities. Indeed, having our in-house factories ensures that our factory operators are rewarded fairly and equitably."
Felix BIZOUARD
"ARE YOU THE CHEAPEST
ON THE MARKET?"
We're not the cheapest option on the market, and we don't want to be. You may think, why?
Because we do not want to compete with companies that make their workers work 12 hours a day, seven days a week. Besides, we also have quality standards.
You can easily find products in the Chinese market that look identical to ours. But think again, it is essential to ask yourself the following points:
Is the material UV treated? Most of our products are ideal for use outdoors, and we assume you don't want yellow speed bumps that turn white after six months of installation.
Are the products packaged correctly? We ensure that the unloading and storing is convenient and that you receive the products in flawless condition.
Do the chemicals, and raw materials used comply with European standards? Avoid having your container blocked in customs because of material or a design that does not comply with the European standards in force.
Are workers fairly compensated, and do they work under fair conditions?
What is the resistance of the product, and does it last in use?
All of these points come at a cost, and it is vital to take them into account when purchasing worldwide. Our philosophy is simple: to offer quality products at direct manufacturer prices while respecting human values ​​and current European standards.
In 2020, we at Sino Concept manufactured:
More than 50 000 cable protectors.

Over 1 500 speed cushions.

More than 30 000 steel posts.

Around 10 000 crowd barriers.

Over 10 000 steel railings.

We at Sino Concept can offer you durable and long-lasting equipment at advantageous factory-direct prices by concentrating on our product selection. Indeed, we have considerably reduced the number of products in our catalogue.
Also, our services are comprehensive: 2D and 3D design, launching customised products, manufacturing and arranging door-to-door logistics on your behalf.
When manufacturing rubber or plastic products, chemicals are at almost every stage of manufacturing.
To ensure that the chemicals are safe, we choose all our materials to comply with REACH regulations. Indeed, it is a high priority for us at Sino Concept to offer you products without chemicals dangerous for your health or environment.
We pack all our products in steel racks, wooden crates or metal pallets.
Our careful packaging ensures flawless transportation, unloading and eases storage, for example, to your warehouse.
Indeed, our goal is to ensure safe delivery and convenient unloading to help you succeed in your business.
We stand out on the market with our advantage to load items from different product groups into a single container, thanks to our three factories located within 20 kilometres in Qingdao, China.
For example, we can mix into container street furniture, event management equipment and parking lot accessories. Our versatility allows you to have savings in transport costs and save time searching for suppliers.
Are you new to international logistics and not sure how to import containers from China?
Don't worry, our team will take care of the transport from our factory to your warehouse.
We export more than 200 containers per year, so logistics have no secrets for us.