Sino Concept: how did everything start?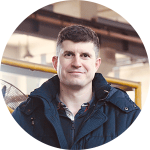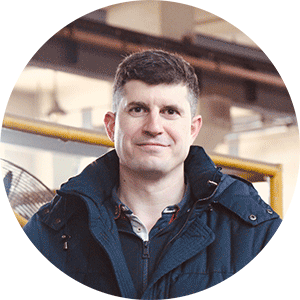 Hey, I'm Felix Bizouard, I am French and have been living in China since 2008. I opened Sino Concept in Qingdao in 2009. We have now 3 factories, where we manufacture rubber, metal and plastic products.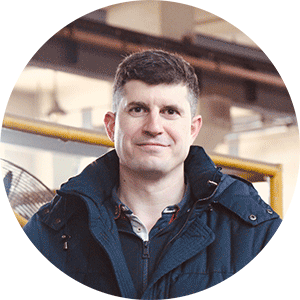 Hey, I'm Felix Bizouard, I am French and have been living in China since 2008. I opened Sino Concept in Qingdao in 2009. We have now 3 factories, where we manufacture rubber, metal and plastic products.
Our mission:
We help you to reduce your cost and import Traffic control & Parking Equipment directly from our factories in China.
Our clients:
We help companies looking to grow their business, reduce their costs by buying directly from the manufacturer. If you also want to grow your business, whether you are a manufacturer, wholesaler or online store, feel free to contact us! We export our products to more than 20 countries: 80% in Europe and 20% in the rest of the world.
When you think about importing from China, you might be concerned about the following
problems:
Quality issues or nonconformities.
Unreliable packing & damaged goods.
Communication problems & misunderstandings.
Logistics & customs clearance problems.
We have GOOD NEWS for you! The reason why we have created Sino Concept is to face all these problems!

Quality first:
By having our own 3 factories here in Qingdao, managed by both European and Chinese people, we can ensure you will get the product you are expecting. Do you want to check our quality? Don't hesitate to ask for free samples!

Reliable packing:
We pack all our products into steel racks, wooden crates or metal pallets. This guarantees safe transportation (China is very far from your place), safe unloading & easy storage in your warehouse.

Reduce your shipping costs:
You don't know how to import from China and deliver the products to your warehouse? Don't worry, our team can arrange your order from our factory to your place!

Overcome communication barriers:
We have sales offices in France, Germany and Finland, so we can easily communicate with you.
If you have any questions, feel free to send us a message below or email us at [email protected], you can also reach our French office on 0033 9 71 39 29 67.
We are always happy to help, as much as we can!
Fillable PVC sandbags by Sino Concept to make temporary traffic sign stands more stable
We at Sino Concept manufacture sturdy double-stitched PVC sandbags. Our sandbags are ideal accessories for accompanying temporary traffic management and construction site equipment.
The bright orange colour makes our sandbags particularly suitable for any road maintenance and construction projects. Moreover, we offer sandbags with special anti-UV treatment to make them withstand long periods of sunlight.
So the sturdy design and UV protection make our fillable sandbags an excellent choice for long-term applications, such as road works and roadway control plans.
In addition, using our orange sandbag has two advantages:
A very convenient closing mechanism with a rope through the eight metal eyelets;
A convenient handle to allow easy handling of our sandbags, making it efficient equipment for adding weight on traffic signs on roadsides on highways and roadways etc.
In order to help you to make the right choice, discover our guide for sandbags. Regulation, dimensions, and brands, you will know everything about that traffic safety accessory!
What to know about our ballast sand bags intended for road work management?

Ideal use of our heavy-duty PVC sandbags
We supply all our sandbags unfilled. For optimal stability, we designed them to stand up to 15 kg weight of filler.
This way, our UK sand bags are suitable to ballast any temporary traffic control equipment or on-road construction signage in traffic management projects.
Commonly, the sand bag is used to add weight to road signs and barriers, improving the stability of the road marking equipment. However, our empty sandbags can be used almost on anything to add more weight.

Trustworthy UK sandbag manufacturer and supplier
Are you looking to purchase empty sandbags directly from the manufacturer? In that case, we at Sino Concept are delighted to be of your assistance.
Since 2009, we have been specialising in manufacturing temporary traffic management equipment. Having our own factories in Qingdao, China, combined with our careful in-house quality control and European management team, benefit from quality UK sandbags with attractive factory-direct prices.
We invite you to discover the various advantages of our sandbags below!

What clients acquire our unfilled sandbags in the UK?
We have different types of clients worldwide. Our clients vary from retailers and resellers of traffic safety products to pavement marking, road marking, roadworks, temporary traffic management equipment rental companies, and construction businesses.
If you are interested in acquiring our traffic control sandbags, please get in touch with us. We can surely supply you with our in-house manufactured low-cost empty PVC sandbags. As a traffic controlling equipment supplier, we know your requirements and we can undoubtedly adapt our production to your expectations.
Why choose empty sandbags by Sino Concept?

Custom-made sand bags available
Would you be interested in unfilled sandbags with other colours, or would you need a logo or a text integrated on the sandbag surface? In that case, as a direct manufacturer, we at Sino Concept have various customisation possibilities available.
Also, if you need sandbags for flood protection, flood control, flood management, flood defence or other flood prevention purposes, contact our sales team. We are always happy to do our utmost and produce or design suitable sandbags according to your specifications.
As we manufacture our sand sacks in-house, we are at your disposal to study any customisation inquiry (colour, dimensions, customisation, filling method, etc.).

Sturdy fillable PVC sandbags supplies
We manufacture our PVC coated sandbags to be durable and UV resistant. Indeed, we at Sino Concept make sure that our plastic sand sacks are excellent to accompany any traffic management equipment.
Would you need another type of traffic safety product? We also manufacture temporary traffic control devices such as road delineators and expanding steel manhole barriers.
As a quality control, we test all our sandbags to ensure their resistance: before launching our sandbags to the market, we filled them with sand and dragged them over a long distance on asphalt. Even after multiple runs, the bag stayed functional without any damage. Also, the eight eyelets did not tear off.

PVC sandbags to stabilise temporary traffic management
Unlike standard traffic signs, temporary road warning signs are not fixed to the ground.
Therefore, our sandbags are ideal for adding weight to the temporary road control equipment and stabilising the road signs while ensuring efficient traffic control.
Moreover, we integrated a convenient handle to our sandbag model, making it more convenient to carry around the work zone.
For any further information you may need about traffic signs and markings equipment or hazard prevention, please get in touch with us!
More information about traffic signs' sandbags

Should you choose a sand or water-filled sandbag?
There are several types of weight bags used for different purposes. Apart from our traffic control sand sacks, some sandbags can be filled with water. The water sandbags are more ideal for camping tents to keep the tents steady on the ground. Besides, the structure and design of water sandbags are different from our plastic sandbags. Indeed, Sino Concept UK sandbags are ideal equipment to ensure the success of any traffic control plan.
Our high-resistant sandbags will complete the stability of traffic signage by combining strength and resistance, thanks to their ability to hold up to 15 kg of sand. Moreover, our manufacturing know-how allows a perfect solidity of our sandbags filled with sand.

Delivery and logistics of our heavy-duty sandbags
We at Sino Concept import from our in-house factories located in China worldwide. So by ordering sandbags from us, you benefit from flawless delivery, attractive factory-direct prices combined with uncompromised product quality.
Indeed, we are professional in packaging and always be sure that you receive the products in optimal condition. Would you be interested in purchasing PVC sandbags? In that case, please get in touch with our sales team for more information on our traffic management sandbags, sales conditions, delivery, or if you want to know more about us as a company. Besides, we can also accompany the order and load freight containers with other traffic safety products of your choice.

UK traffic management sandbags for sale
We ensure our sandbags to be sturdy and durable, thanks to our in-house and careful quality control. Indeed, we designed our orange sandbags to have double-stitched seams, making them a safe and long-lasting choice even under heavy use or difficult weather conditions.
Do you have any questions about construction site equipment, pedestrian safety on sidewalks, or road traffic signs? Don't hesitate to contact us.
We also manufacture products such as crowd control barriers, beacon signs, traffic cone ranges or speed bumps that can be installed on work zones.