We at Sino Concept offer a wide range of crowd and pedestrian barriers. Our steel barriers are made of high-quality materials and designed to last. We provide a variety of finishing treatments for our crowd control fences, standard hot-dip galvanizing (after welding) or zinc coating.
Sino Concept: how did everything start?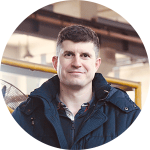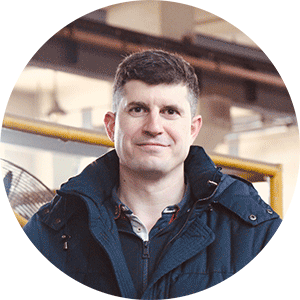 Hey, I'm Felix Bizouard, I am French and have been living in China since 2008. I opened Sino Concept in Qingdao in 2009. We have now 3 factories, where we manufacture rubber, metal and plastic products.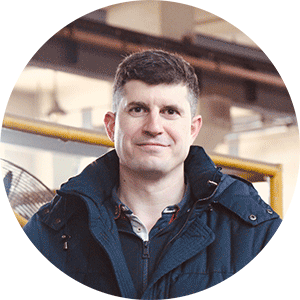 Hey, I'm Felix Bizouard, I am French and have been living in China since 2008. I opened Sino Concept in Qingdao in 2009. We have now 3 factories, where we manufacture rubber, metal and plastic products.
Our mission:
We help you to reduce your cost and import Traffic control & Parking Equipment directly from our factories in China.
Our clients:
We help companies looking to grow their business, reduce their costs by buying directly from the manufacturer. If you also want to grow your business, whether you are a manufacturer, wholesaler or online store, feel free to contact us! We export our products to more than 20 countries: 80% in Europe and 20% in the rest of the world.
When you think about importing from China, you might be concerned about the following
problems:
Quality issues or nonconformities.
Unreliable packing & damaged goods.
Communication problems & misunderstandings.
Logistics & customs clearance problems.
We have GOOD NEWS for you! The reason why we have created Sino Concept is to face all these problems!

Quality first:
By having our own 3 factories here in Qingdao, managed by both European and Chinese people, we can ensure you will get the product you are expecting. Do you want to check our quality? Don't hesitate to ask for free samples!

Reliable packing:
We pack all our products into steel racks, wooden crates or metal pallets. This guarantees safe transportation (China is very far from your place), safe unloading & easy storage in your warehouse.

Reduce your shipping costs:
You don't know how to import from China and deliver the products to your warehouse? Don't worry, our team can arrange your order from our factory to your place!

Overcome communication barriers:
We have sales offices in France, Germany and Finland, so we can easily communicate with you.
If you have any questions, feel free to send us a message below or email us at [email protected], you can also reach our French office on 0033 9 71 39 29 67.
We are always happy to help, as much as we can!
Optimal Crowd contol Barriers & Pedestrian Barriers
Do you want to save costs and find optimal crowd barriers for road works, construction projects or event management? Wonderful to hear!
Each year we supply around 25,000 pieces of crowd control barriers. Thus, if you are looking to buy pedestrian barriers in bulk quantities at competitive prices (VAT excl.), please get in touch today!
Our crowd and pedestrian barrier selection include:
Crowd control barrier 2,5 meters.
Crowd control barrier with a loose flat leg for Sweden.
Are you looking for another type of steel barricade? In case, we can also manufacture custom-made steel barriers to match your needs.
Is your business specialising in traffic control solutions, barrier systems, crowd management, temporary fencing, or road-safety products?
Then our welded barriers could be an excellent complement to your product range. Moreover, we can supply powder-coated barriers with your company logo or any other design you might have in mind!
In addition, we also offer speed bumps, PVC traffic cones, speed humps, and temporary traffic management equipment. To discover our entire product range, please view our catalogue or browse through our web pages.
Where to use pedestrian crowd control barriers?
There are many circumstances where you might use pedestrian safety barriers. Here are some examples:
At road construction sites.
To secure areas at public events.
In front of a shop or supermarket.
Warehouses and distribution centres.
During protests and riots.
To direct foot traffic in pedestrian areas.
In front of a stage in music concerts.
Are you wondering where else to use our crowd barriers? Give us a call or send an inquiry, and we will gladly advise you on the best type of pedestrian barrier for your needs!
Also, our metal barriers could be an excellent addition to your fence panels, polyethylene barricades, collapsible cones, wall-mount bike racks or guard rails!
You can read more about our cable protectors as well.
How to choose the right crowd control barrier for your needs?
When choosing the right crowd control barrier, you must consider a few factors.
The type of climate. If you are using the crowd barriers during the winter seasons and want to prevent rusting, you might want to choose a hot-dip galvanised crowd control barrier. The zinc-coated pedestrian barriers are more suited for short-term use, such as at public summer festivals.
Transportation and storage. If you need to store the crowd barriers when not in use, choose a barrier that is easy to carry and store, such as our locking crowd control barriers.
The size of the crowd. If you are expecting a large crowd, you might need to use a sturdier type of crowd control barrier. Such as our 2,3-metre flat leg Sweden type barrier.
The length of time you will need to use the crowd control barriers. If you require to use the barriers for a long period of time, you might want to choose a durable barrier that is easy to clean and maintain.
Visibility and darkness. If you are using the crowd control barriers in a dark environment or at night, you might want to choose a barrier that has a reflective plate or additional lighting system. We can offer you steel barriers with grade RA1, RA2 and RA3 reflective film sheeting.
The level of security you need. If you are looking for a high level of security, you might want to choose a riot barrier that is difficult to climb.
Do you have any questions about our crowd control barriers? Please get in touch, and our helpful sales team is glad to assist!
High-reflective plate pedestrian barriers available
We offer pedestrian barriers with high-reflective plates in three different grades; engineering-grade RA1, high-intensity RA2, and prismatic RA3.
The pedestrian barrier with the highest level of reflectivity is the RA3 type, which is used in locations where maximum visibility is crucial, such as on motorways and highways.
The RA2 type is a good choice for areas where you need high visibility but does not require the highest level of reflectivity.
The engineering-grade RA1 type is typically used in locations where the pedestrian barrier does not have to be as visible, such as on construction sites.
Do you work with products such as wheel stops, security fencing panels, vehicle barriers, traffic signs or steel posts? Then you could greatly benefit by adding our temporary fence solutions to your business!
Crowd safety barriers at economical prices
When you search for crowd control barriers, you want to find a solution that is both effective and respects your budget. The good news is that we at Sino Concept can provide you with great quality barriers at affordable prices (VAT excl).
Each year we sell over 25,000 crowd barriers, and thanks to the high volume, we can offer you very attractive fence prices!
What is more, our team of experts is always ready to advise you on the best crowd control barrier for your projects, whether it is for temporary or long-term crowd management plans.
If you specialise in exit signs, access control devices, sign frames or security barriers and want quality fencing options, then you have come to the right place! We offer steel barriers that are perfect for your business.
Would you like to hear about our product price or to receive a quotation? In that case, contact our helpful sales team today! We are sure that you would find our barrier beneficial, especially if you have a safety fencing company offering retractable belt or chain link fencing products.
Custom-made temporary barriers to meet your requirements
Are you looking for another type of security barrier? We can provide you with custom-made fences to meet your specific requirements.We offer various metal barrier customisation options such as:
Bespoke dimensions. (Lenght, width, height, size of the tubes etc).
Powder-coat RAL colours of your choice.
Reflective tape films (RA1, RA2, and RA3).
Company logo or brand name on the barrier.Besides, are you looking for fixed feet or 2,5 metres, or 2,3-metre length barriers? Great, we also supply those with the standard accessories and screws included.Please contact us today for more information about our barrier customisation solutions. Indeed, we are happy to provide you with barriers that meet your requirements!


Robust Hot-Dip Galvanised Crowd Fences
What makes our barrier stand out in terms of quality? To ensure durability, the tubes are notched, and then the barrier is hot-dip galvanized after welding. Indeed, hot-dip galvanisation is great to protect the barrier from rust and corrosion.
As a result, our barriers can be used both indoors and outdoors without fear of rust or corrosion! Moreover, our team pays great attention to detail when manufacturing the crowd control barrier. The result is a product that is sturdy, easy to handle, set up and transport.
Moreover, our fences are carefully inspected before dispatch from our production plant. So you can rest assured that the quality matches your expectations!
Do you sell or hire equipment to parking lots or operate with jersey-barrier systems, sign holders or fence posts? Then our barriers can perfectly complement your product range!
In conclusion, if you are looking for a robust crowd control barrier, our team at Sino Concept can help and provide you with a product that meets your needs. For any further information, please contact us today.

What is our metal barriers delivery time?
The barrier delivery time may depend on our stock and production schedule, but our team will always keep you updated throughout the process.
Especially if you are working with galvanised barriers, guardrails, cart fences, or parking control systems, then our products could be an ideal addition to your business.
Would you like to have more information on our delivery conditions? Then please contact us today!
What other types of pedestrian safety barriers there are?
If you require robust and cost-effective barriers for pedestrian control, then our steel barriers are a perfect choice. To continue with your order, simply fill in our online form, and our team will take it from that.
Indeed, our barriers could be the perfect addition to collapsible traffic cone supplies, metre stanchion fences, and concrete barriers. For more information and details on our products, our management team is happy to help you out.
Why order pedestrian barriers quickly?
Our stock is constantly changing, and we regularly have new barrier orders coming in, so it's best to order sooner rather than later. You don't want to be left without the excellent safety fence for your event!
Indeed, don't miss out on our cost-efficient steel barriers; send your enquiry today.
Pedestrian Barrier Delivery Service at Low Costs
At Sino Concept, we can offer an affordable and quick delivery service for all our crowd control and pedestrian barriers. Since 2009, we have handled transportation with trusted logistics companies worldwide! You can be located in the UK, Germany, France, Poland or any other country, and we are happy to take care of the logistics.
Moreover, thanks to the stacking design, our barriers are space-efficient to load into a container allowing you to save costs on the delivery.
Would you like to continue with the purchase? If you want to order robust barriers with cost-effective transportation, send us an inquiry through our contact form, and our team is excited to assist you further.
Especially if your company is familiar with equipment such as black mats, post signs, or protection bollard systems, then we might be a match made in heaven!
Besides, we also supply safety cones and parking lot bollards, among many other products. Add them to your purchase list, and enjoy the efficiency of working with a company that manufactures a wide range of goods.