Sino Concept: how did everything start?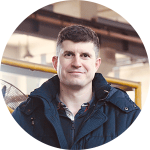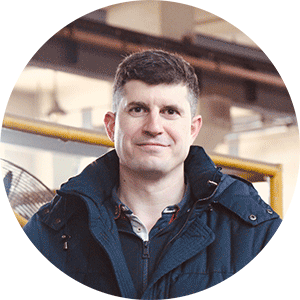 Hey, I'm Felix Bizouard, I am French and have been living in China since 2008. I opened Sino Concept in Qingdao in 2009. We have now 3 factories, where we manufacture rubber, metal and plastic products.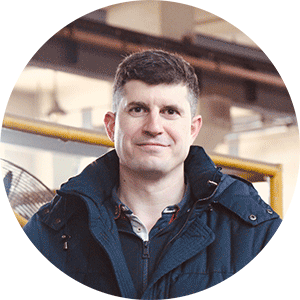 Hey, I'm Felix Bizouard, I am French and have been living in China since 2008. I opened Sino Concept in Qingdao in 2009. We have now 3 factories, where we manufacture rubber, metal and plastic products.
Our mission:
We help you to reduce your cost and import Traffic control & Parking Equipment directly from our factories in China.
Our clients:
We help companies looking to grow their business, reduce their costs by buying directly from the manufacturer. If you also want to grow your business, whether you are a manufacturer, wholesaler or online store, feel free to contact us! We export our products to more than 20 countries: 80% in Europe and 20% in the rest of the world.
When you think about importing from China, you might be concerned about the following
problems:
Quality issues or nonconformities.
Unreliable packing & damaged goods.
Communication problems & misunderstandings.
Logistics & customs clearance problems.
We have GOOD NEWS for you! The reason why we have created Sino Concept is to face all these problems!

Quality first:
By having our own 3 factories here in Qingdao, managed by both European and Chinese people, we can ensure you will get the product you are expecting. Do you want to check our quality? Don't hesitate to ask for free samples!

Reliable packing:
We pack all our products into steel racks, wooden crates or metal pallets. This guarantees safe transportation (China is very far from your place), safe unloading & easy storage in your warehouse.

Reduce your shipping costs:
You don't know how to import from China and deliver the products to your warehouse? Don't worry, our team can arrange your order from our factory to your place!

Overcome communication barriers:
We have sales offices in France, Germany and Finland, so we can easily communicate with you.
If you have any questions, feel free to send us a message below or email us at [email protected], you can also reach our French office on 0033 9 71 39 29 67.
We are always happy to help, as much as we can!
Robust Mini 1-Metre Crowd Control Barrier
Our 1-metre crowd control barrier is small but ideal for creating an angle or corner when connected to our other length barriers. The carrying handle makes it convenient to transport, and the meticulous welds add to its robustness. The interlocking system is also reinforced for a steady set-up.
What makes our 1-metre crowd barrier so attractive choice for temporary fencing?
Fully hot-dip galvanised steel finish (after welding) to prevent rusting.
Robust 6 inner rails of Ø 16 mm and Ø 32 mm frame.
Patented handle part to allow carrying two barriers at once.
Our economical pedestrian barrier prices and secure transportation.
Is your business specialising in traffic-control services, guardrails, barrier systems, queue management, crowd control fences, traffic cones or powder-coated collision bollards? If yes, excellent to hear! Then our crowd control equipment might be an ideal addition to your product line.
Where to use our 1-meter crowd control barriers?
The uses of our 1-meter crowd control barriers are versatile. For example, our metal barriers can be used as temporary fencing at:
Construction sites and work zones.
Walkways, roadways, highways, intersections and sideways.
Queuing lines.
Work zone and pavement marking areas.
Cargo and airport terminals.
Parking lots and warehouses.
Theaters and festivals.
Sporting event purposes.
Amusement parks.
Barricading hazard zones.
Pedestrian traffic management projects.
Furthermore, we are sure our metal barriers are an excellent fit for your business if you work with traffic control devices, concrete barriers, safety cones, security barriers, jersey barriers or traffic safety products!

1-Metre Barrier with Convenient Carrying Handle
What makes carrying our 1-metre length barrier so easy? The patented handle part! This way, you can easily carry two barriers at once, making it highly convenient when you need to set up a larger crowd control system.
When you need to set up a corner or a smaller crowd control solution, our 1-meter hot-dip galvanised barrier is the way to go! If you are looking for a wider fence, our 2-meter length barrier might be great for you.
Are you a crowd management specialist or selling products such as banner stands, fence panels, traffic lights, safety barriers, stackable cones, reflective sheetings or temporary barriers? Then our crowd control barriers might be a great addition to your supplies.

Custom-Made 1 Meter Crowd Barriers
We at Sino Concept offer you a wide range of product customisation options such as:
Add your logo or text of your choice to the barrier place.
Bespoke dimensions.
High-visibility reflective sheeting (RA1, RA2 or RA3) of your choice.
Powder-coated colours according to your RAL.
Do you have another customisation idea in mind? If yes, please let us know, and we are happy to do our best to fulfil your requirements.
Do you offer products such as retractable belt stanchions, wall-mounted bike racks, storage carts, aluminium sign holders, waste receptacles or traffic signs? In that case, we might be the ideal road safety and event management supplier to complement your product line.

1 Metre Pedestrian Barrier Delivery
Are you located in Europe or other parts of the world? Then excellent – we at Sino Concept can arrange the crowd control barrier shipment to your destination without any hassle. Indeed, enjoy our attractive steel barrier prices and professional logistics arrangement without extra fees.
Moreover, our galvanized steel barriers can be conveniently loaded for transportation thanks to the stacking system design.
Is your company related to sign frames, velvet rope stanchion systems, road signage, guard rails, custom signs, sign stands or traffic barriers? If yes, fantastic – we might be made to work together!
If you have any questions about our crowd control barrier delivery conditions, please contact us today, and we are happy to help you out.
Order Your 1 Meter Crowd Control Barriers Today
Are you looking for economical but robust quality steel barriers in large quantities? If yes, fantastic! Then we at Sino Concept can offer you the solution. Indeed, we provide a wide range of crowd control barriers and event equipment at attractive prices.
What's more? We can arrange the delivery without any additional fee.
We also manufacture speed cushions, heavy-duty cable ramps, speed bumps, lane dividers, and expandable construction barriers, among many other quality products.
Do you work for a company specialising in traffic control systems, wall-mount hooks, retracting barricades, polyethylene flags, receptacle bins, or locking security gates? If yes, then we might be an eligible supplier for your business.