Pros and cons of outdoor bike racks!
Bike racks are highly efficient traffic safety equipment used to arrange bikes or bicycles in public or private spaces. These cycle racks prevent bikes or bicycles from falling on the ground and protect passengers from injury.
At the same time, floor-mounted bike racks assist in holding two-wheeled vehicles and give the best parking solution. Tightly held bikes are secured on the bike stand or bike storage rack, giving motorists a sense of security.
So, whether you are looking for floor-mounted bike racks for your garage or any public premises, consider their pros and cons for making an excellent deal.
If you'd like to learn more about cycle racks, feel free to check here: Everything you need to know about cycle racks!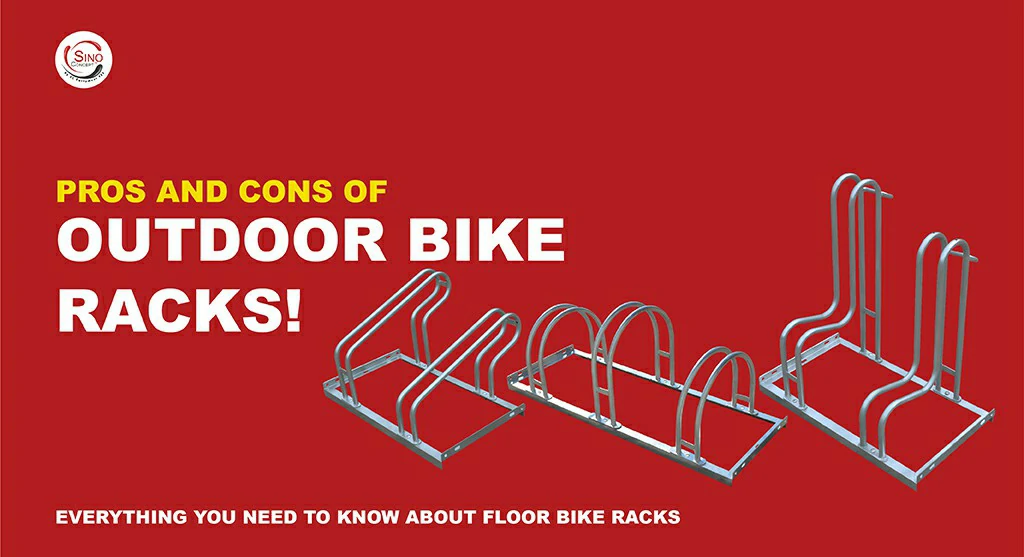 Top benefits of floor bike racks!
Floor bike racks are special equipment with countless benefits that you might not get in other racks, including roof racks, hitch racks, hitch-mounted bike racks, Thule bike racks, or truck bed bike racks.
All these bike racks serve differently, but floor-mounted bike racks are functional on any road or street.
You can use these racks in bike stores, bike storage facilities, car parks, bicycle parks, schools, colleges, universities, or offices to give everyone well-organized parking.
So, here are some top benefits of floor-mounted bike racks proving their advantages for bike frames, cyclists, motorists, property, and other road users.
Easy to use
Using bike racks to keep bikes upright is not an issue. There are many more ways of parking bikes, but the ease of floor-mounted bike racks is incomparable. You can effortlessly mount these bike racks wherever needed and park single to multiple bikes or bicycles depending on your needs.
Similarly, loading and unloading bikes are pretty easy on these bike stands as there is no risk of damage to the bike frame, brake or wheels. Above all, top-quality bike stands look good in the garage or outside the house without ruining overall aesthetic value.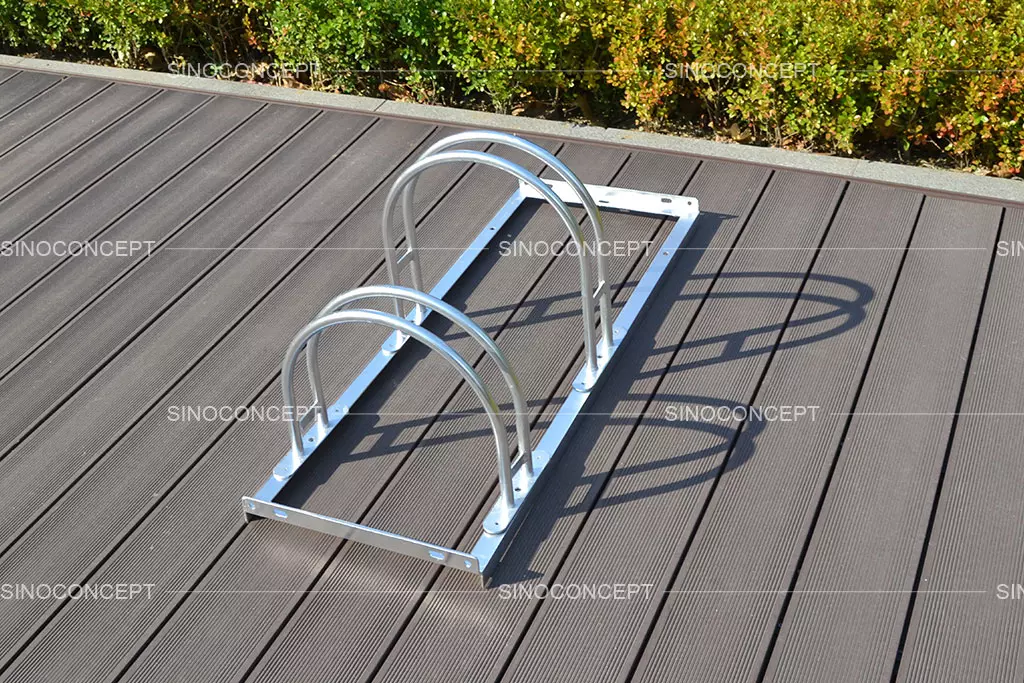 Organized parking
Usually, markets, restaurants, plazas, stores or other recreation places have only parking plans for cars, and they neglect the parking needs of a significant population using two-wheeled vehicles.
As a result of no proper parking, bicyclists or bikers park where they find a suitable place that gives a haphazard parking place.
At the same time, floor-mounted bike racks can solve this problem and provide accessibility to park their bicycles and bikes for organized parking safely. You can have as many bike stands in public places as possible with different sizes and designs.
Bike stands also save passengers from the inconvenience of inappropriately parked bicycles on the roadside. 
Prevent bike damage
Parking or bicycle damage is standard at parking places where multiple bikes are in a row. The handle of any sports bike can hit a small-sized bike placed next to it, and you cannot blame anyone.
This is because of overcrowding of bikes without reasonable distance, but if you have bike racks, there will be no such bike damage. Bike racks allow safe parking of bikes without hitting the bike frame of other bikes in the vicinity.
At the same time, you can dedicate parking spaces for different-sized bicycles or bikes to ensure maximum safety.
Prevent traffic congestion
Traffic congestion is expected in densely populated cities, and roads are always jammed because most people use cars. Everybody wants to travel in a personal vehicle without considering traffic load and environmental consequences.
On the other hand, cycling as a mode of transportation reduces traffic congestion, and you can encourage cycling using bicycle racks for easy parking. Bike stands allow bikers and bicyclists to park and unload their vehicles.
Above all, there is no panic or fear of the parking space being occupied, and everyone has access to a bike, ensuring smooth traffic flow.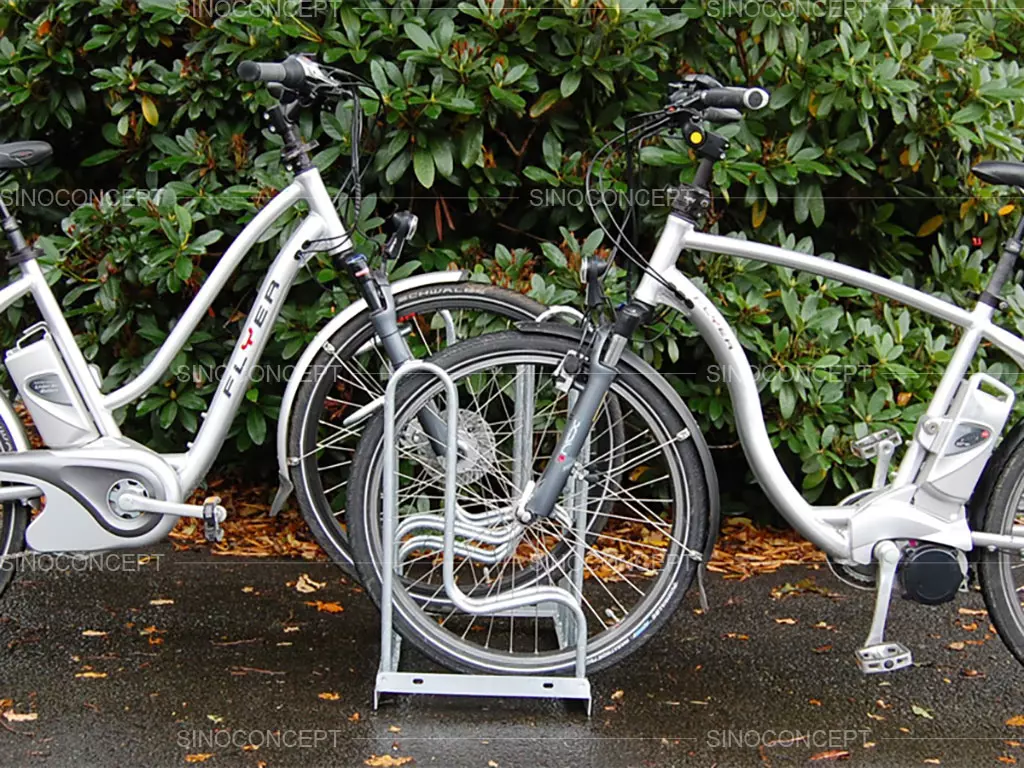 Some problems that cycle racks can cause!
In addition to the countless benefits of bike racks, you will find some problems that may cause trouble. It could be related to their functionality or physical structures, but there is its solution, just like any other problem.
So, the first problem most users face is poor bike stand frame. It gets damaged while loading or unloading bikes. But if you have a durable steel bike stand with Zinc-coating treatment, there will be no scratching or bending issues.
Similarly, wide handlebars may touch and, therefore, damage the walls. This is a severe concern for property owners who spend a lot to make their dream house. They do not want any damage, even in the garage.
So, the top solution is to buy the best bike rack ideal for the size of your bike. By doing so, you won't have difficulty parking or taking your bike off the stand, and the walls are free from damage.
Do bike racks influence fuel-dependent vehicles?
Undoubtedly, bike racks directly or indirectly reduce fuel-dependent vehicles on the road. People prefer the ease of navigation, and everybody knows traffic conditions.
When they find bike racks outside shopping malls, grocery stores, schools, and offices, they prefer saving fuel and using bicycles or bikes.
Using bike racks on roads or public places can prove an excellent strategy to encourage people to ride bikes or bicycles. You cannot encourage them to go on bicycles without providing facilities.
So, there is no excuse to avoid bikes or bicycles when they have secure parking areas. Bicycles also ensure a safe travelling zone for bicyclists and other road users.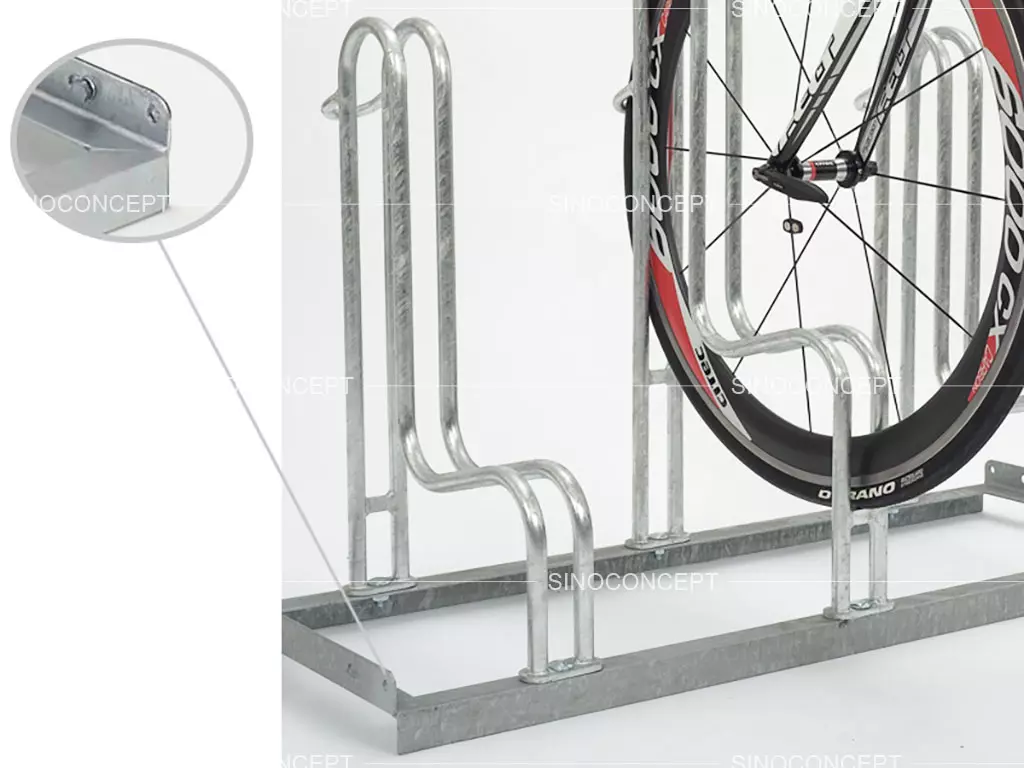 Do cycle racks make the bicycle parking situation better?
Bike racks help prevent the risk of theft or going missing. You can find lockable horizontal bike storage racks that lock the bicycle frame and rear wheel for security.
If you visit a store and spend hours inside, these lockable bike racks save your bike from misplacement and give extra security against theft.
Similarly, this is a massive benefit of bike racks in public places where thousands of people park their bikes. Government buildings, offices, schools, colleges and universities are places where you cannot just park and go as you have a long day to park. When your bike is locked, you will be confident of returning it from its location.
Last but not least, there is no restriction on using lockable bike racks in private places. Security is the primary purpose, and you can have it even in secret parking places, street parking or where there is a theft risk.
Conclusion
Bike or bicycle storage racks are convenient bike parking solutions in public or private places. The steel construction of these bicycle racks gives easy storage and assembling of bikes without scratches or damage to bike frames.
You can load bikes side-to-side, and the good news is bike tires remain intact. Bike racks have no bad effect on the bike wheels or fame, making biking stress-free.
So, bike racks can serve in many ways, whether you plan to make a separate bike parking in your house or outside a shopping centre. You only need to find your best pick and get a secure, well-organized parking space.
To learn more, we advise you to refer to the following pages: