Take 5 minutes to know about B&Q sand bags
Sand bags consist of a bag or sack filled with sand, soil, or a similar material. People use them for many different purposes, such as flood protection, flood control, and erosion control. The amount of sand in sandbags varies depending on what you need them for.
Like any other product, sandbags are also prepared by many manufacturers around the world. They all use different techniques, procedures, materials, etc., to build a bulk bag for their customers to perform different tasks.
B&Q is one of the top sand bag manufacturers that have been producing these products for a long time.
This article will inform you about their bags of sand so you can determine if they are the right sandbags for you or not.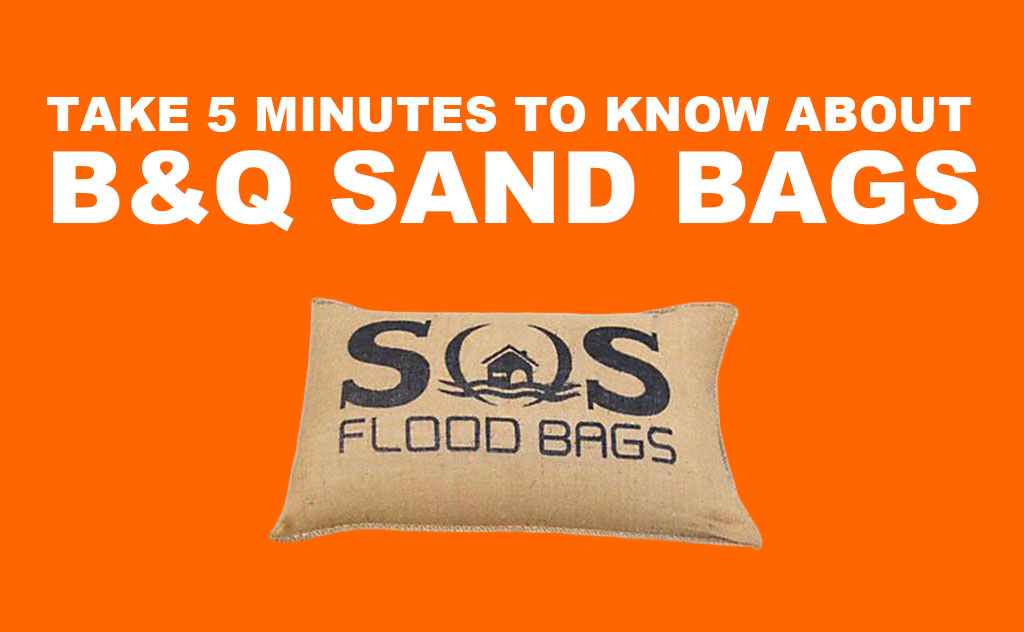 B&Q sandbags come in three different forms. Each form is briefly explained here so you can understand its effectiveness.
Filled B&Q bulk bags are made up of high-strength burlap and come in a pack of 5. These bags are not reusable because of the nature of their construction material.
They will naturally start decomposing after a few weeks. The public works department can use them for a number of tasks, such as flood prevention, barricade construction, etc.
B&Q also sells unfilled ultimate sandbags. They are brown and available in two different sizes – one product is 600 mm in height and 480 mm in width, while the other has 790 mm in height and 330 mm in width.
They come with a tying cord that you can use to close the mouth of the bag once it is filled. Both bags cannot be reused because they are made up of natural fibres that start decomposing after a certain time period.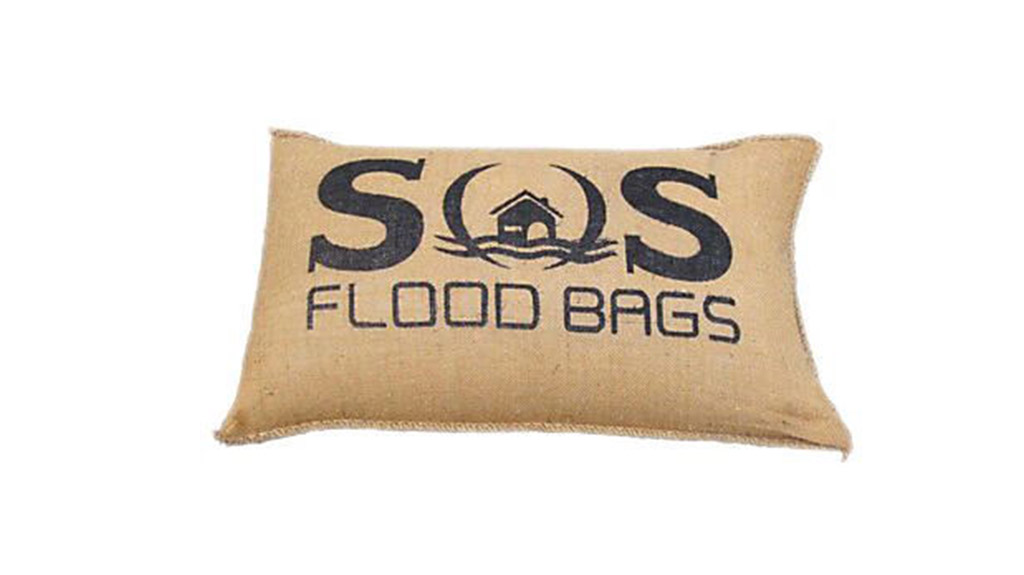 What exactly is sandbagging?
Sand bagging is an ancient technique that is still used for diverting the direction of flood water toward storm drains. You can place sandbags in front of vulnerable doors and areas that need more protection.
It can be done with the help of traditional sandbags that are made up of burlap. You can stack many burlap bags to create a sturdy wall. You can also spread a plastic sheet over the wall to increase its effectiveness.
Besides burlap, a bag of sand made of woven polypropylene, recycled PVC, and similar building materials can also be used. They are generally waterproof and protect the bag fillers like gravel, permeable play sand, sharp sand, masonry sand, blended crushed stone, sand-gravel mixture, topsoil, and beach sand from contamination.

Sandbags have many advantages, due to which they are extensively used for different tasks.
You can purchase a multi-purpose sandbag and use it to perform any of the following functions:
It creates fencing around a construction industry, fire station, roadway, driveway, playground, block paving, interlocking parking lot, and greenhouse to protect them from external forces or floodwater.
You can use sandbags to protect stored explosive materials, minerals, etc., so they do not have direct contact with water or other environmental factors.
You can fill a sandbag with various materials according to your needs. Some examples of these materials are topsoil, building sand, fine-graded sand, and gravel. Some people may also rarely use pea gravel, granite, stiff timber chip, bark chip, pebble, debris, and quartz based on their specific needs.
You only need a shovel to add filler materials like soil and sand to the sandbag. You can use additional tools like a gardening wheelbarrow and trowel to dump different types of sand in one bag in less time.
Sandbags contain sand, which is cheap and easily available. This makes sandbagging an economical technique.
Stacking sandbags can be done manually. You can use a forklift to transfer sandbags from one area to another. This can help you save time.
People also use plastic sandbags for sandbag training. Bagged sand is heavy, so it is used with weights to increase muscle size, gain overall body strength, and lose weight.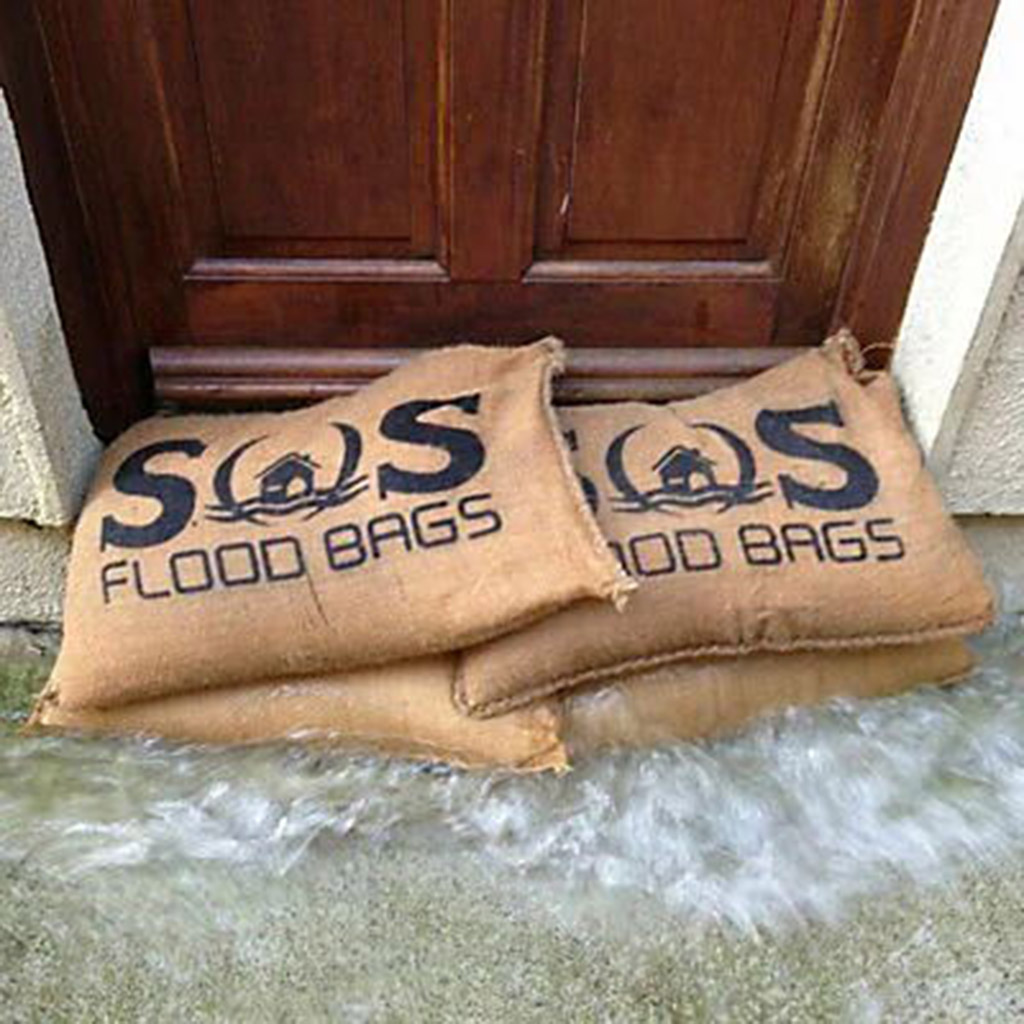 A few key disadvantages of sandbags include:
A light-coloured sandbag poses a tripping hazard. Pedestrians can get injured if they do not watch it while passing over it.
Similarly, filled sandbags are difficult to store. If you have many filled sandbags, you will need a large space to store them. People who don't have free space available in their homes end up renting a separate storage space, which adds more to the sandbag cost.
You also need vehicles to send heavy sandbags from place to place. It means you need to pay transportation costs as well.
Here are the most frequently asked sandbag questions.
1. How to dispose of a sandbag after using it?
Remove the contents of the sandbag first. If you are using sand, you can dump the contents in your yard or lawn. After that, put the empty bag in a trashcan.
Make sure the bag is not contaminated. Some bags that are used for protection against wastewater may have pathogens that can spread if you dispose of the bag as it is. That is why you should first treat the bag and remove its contaminants as much as possible.
2. How much filler material should be added to a sandbag?
A sandbag should be filled with one-third of its total space. Such bags are easier to place on the feet of traffic signs and construction site signs. If you really have to add more content, ensure it is no more than one-half of the bag's internal space.
3. Can sandbags hold items other than traffic signs?
Sandbags are heavy-weight sacks. They can hold down any item on which they are placed. Therefore, you can use them to weigh items other than traffic signs.
For instance, if you are going camping and want to hold down lightweight plastic tables and chairs you brought, you can place a small sandbag on them. Chairs and tables will not move under the weight of a sandbag.
4. Can bullets pass through a sandbag?
No, a bullet cannot pass through a sandbag. When a bullet is fired at the sandbag, it will try to go inside it, but the sand trapped inside the bag will not move from its place.
Therefore, the bullet will not be able to pass through a filled bag. However, bullet force will convert into heat energy during the process, making sand warmer than it was initially.

B&Q sandbags are valuable traffic management and flood control tools used in your construction site to weigh down construction signs or in a parking lot to hold and support traffic signs.
Besides this, they are beneficial for flood management as well. They come in both filled and unfilled forms. Even though B&Q sandbags are helpful in many ways, you cannot use them longer because they start degrading after a few weeks.
If you need sandbags for long-term use, B&Q sandbags might not be ideal for your needs. But they can work great for temporary needs.
To learn more, we advise you to refer to the following pages: