Discover orange sand bags manufactured by Sino Concept!
Sino Concept is a French-owned company that was founded in 2009. Now, it has three large factories built in China. The company has been providing people with a variety of rubber, plastic, and metal products so they can improve road and pedestrian safety.
In addition to many other products, it also provides people with durable sandbags at economical rates. These sandbags come with beneficial features, helping people use them easily whenever they want.
If you are looking for the best sand bag manufacturers in the UK, you should try Sino Concept; you won't regret it.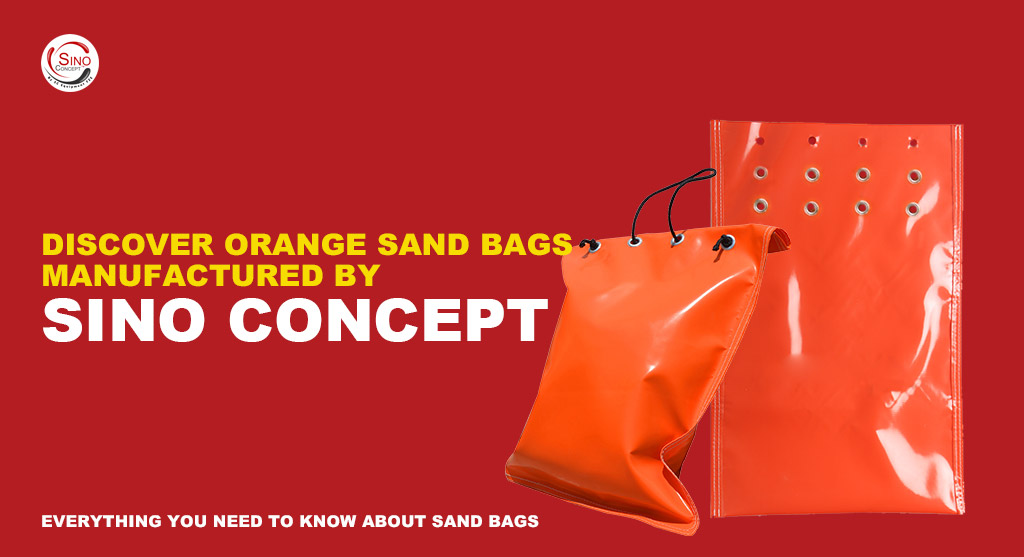 Important features of the Sino Concept sand bags are:
These bags of sand are made up of PVC, which is a tough and lasting material. Bulk bags come empty, giving the buyer freedom to fill the sack according to his needs.
The Sino Concept sand bag has double stitching around its boundaries, meaning it will not break open easily.
It has a bright orange colour, which increases its visibility.
It is perfect for outdoor usage as it has been treated for UV resistance.
It is medium-sized and can hold up to 15 kg of sand.
Its closing system consists of eight metal eyelets and a rope, making it super convenient for the user to open or close it.
Its worth-praising feature is that the manufacturer can customise it according to the needs of clients.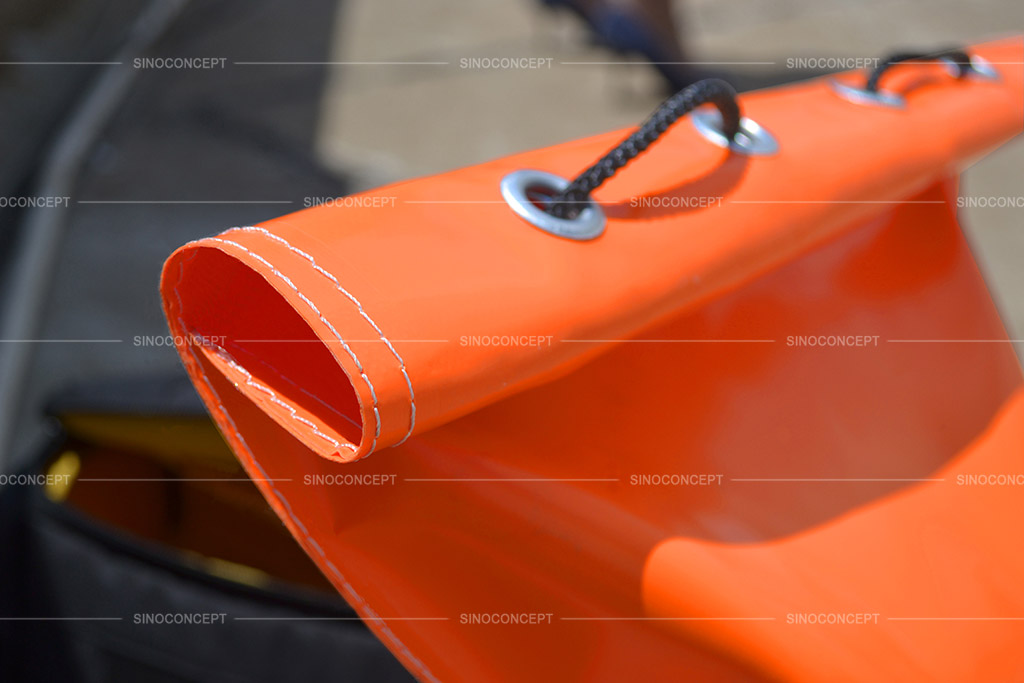 Why do people use sand bags?
The bag of sand is mainly used for holding traffic or construction signs so that they do not fall or fly away under the influence of heavy rain or heavy wind.
However, people use them for many other purposes, including:
Burlap and woven polypropylene bags are used for flood control, flood protection, flood prevention, stormwater emergency management, sandbagging, and flood damage prevention purposes.
Eco-friendly woven bags are used to divert the direction of floodwater in a floodplain towards flooding drainage.
Ultimate sandbag is used to create a flood wall or flood barrier around a levee, parkway, driveway, roadway, flooded playground, river edging, or dam.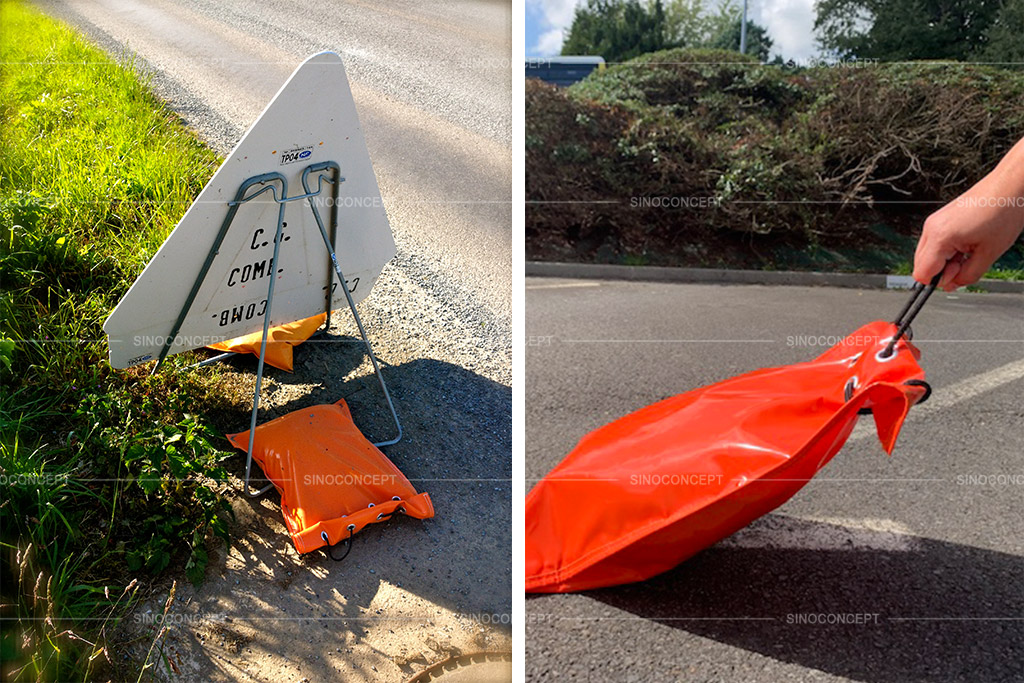 Other uses of sandbags that people may not know
A bulk bag is also used during sandbag training, functional fitness, strength training, core training, or resistance-training system for total-body strength in a garage gym or home gym.
It is used in cardio and training exercises such as bent over row, lunge, high pull, high-intensity weightlifting, brute force burpee, and squat.
Laminated poly bags or burlap bags are used by the Army Corps of Engineers around a barricade as fencing or reinforcement. People also use waterproof propylene and heavy-duty PVC bags for erosion control in areas that experience flash floods, tropical storms, or rainfall.
What are the different types of sandbags?
Sandbags can be divided into different types on the basis of their construction material, functionality, and other features.
If you consider material, then the common types of sandbags will be recycled and reusable PVC bags, polypropylene zipper bags, and folded jute bags. Similarly, if you consider functionality, then bags can be either filled sandbags or empty sandbags.
The empty bags are filled with filler material like sand, soil, gravel, debris, etc., with the help of a shovel. It can be used for different emergencies by the public works department. In contrast, a filled bag is pre-filled with sand or any other material.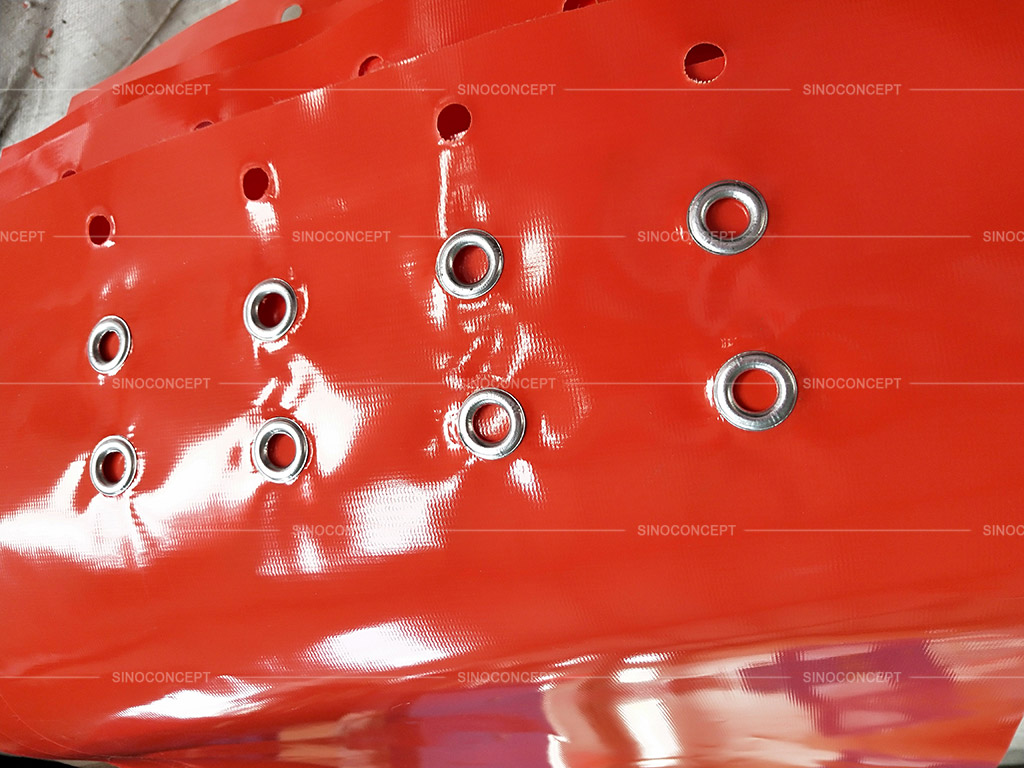 Sand bagging is an ancient technique used for various purposes. A sandbag can be used as a ballast, flood water barrier, brute strength training, full body workout tool, flood mitigation tool, etc.
If you want sandbags for weighing down traffic signs, you should consider Sino Concept sandbags. They are highly visible, durable, and lasting. They come empty, so you can fill them according to your needs.
You will not need transportation vehicles or tools to send them to the destination. They are lightweight and can be easily carried. They are resistant to UV rays, meaning you can use them in sunlight without worrying about UV damage.
To learn more, we advise you to refer to the following pages: