What materials are empty sandbags made of?
Does your choice of the material composition of the sandbag adhere to your preferred use of the bag? It is important to dig deep into the material composition of sandbags to purchase the most suitable sandbag.
There are different types of sand bags one can choose from. Each type of sandbag has specific characteristics that resonate well with the situation. These characteristics range from the intended use to quality and durability.
Before you make rash decisions and purchase a sandbag straightaway, you need to identify the suitable material, intended use, material durability, and product quality.
Read along, explore the different material compositions of various sandbags, and identify which works for you.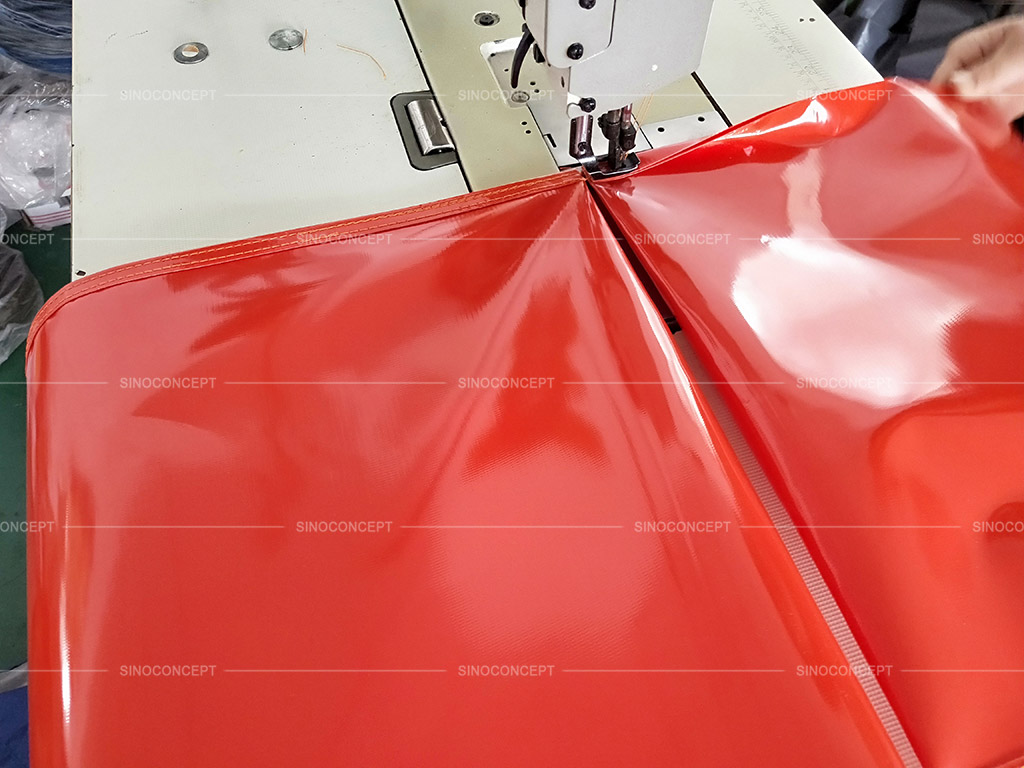 Waterproof sand bags made of PVC material!
Traditionally, people used old grocery sacks as sandbags. However, times have changed, and plastic, especially PVC, has stepped in to create wonderful sandbags.
PVC sandbags have been in the spotlight for many years, and there have been tremendous improvements in their structure and quality.
Here are some of the lesser-known features that make them one-of-a-kind:
PVC sandbags are best known for sturdy performance as they are water-resistant and can survive tough temperatures. Therefore, if you live in mountainous regions where it rains frequently and is always under a flood warning, you must use PVC sandbags to safeguard your home from floodwater.
These bags are multi-functional as they can be used for water control and as good barricades in parking lots and construction areas.
They are also lightweight, and their resistant, versatile nature makes them withstand adverse weather conditions.
PVC sandbags are durable and long-lasting, which makes them good purchasing choices.
Although there has been a growing concern over environmental degradation, PVC sandbags are tested to be environmentally friendly. This is particularly due to the reusable and recyclable nature of these bags of sand. Since PVC bags can thrive for a long and people don't need to dispose of them quickly, they are environmentally friendly.
PVC sandbags have zippers or strings to secure the bags filled with fine sand or gravel. Plus, there is a convenient handle, allowing you to transport them easily.
Nevertheless, PVC waterproof sandbags are a perfect fit for flood management and traffic control in areas with damp and hard environmental conditions.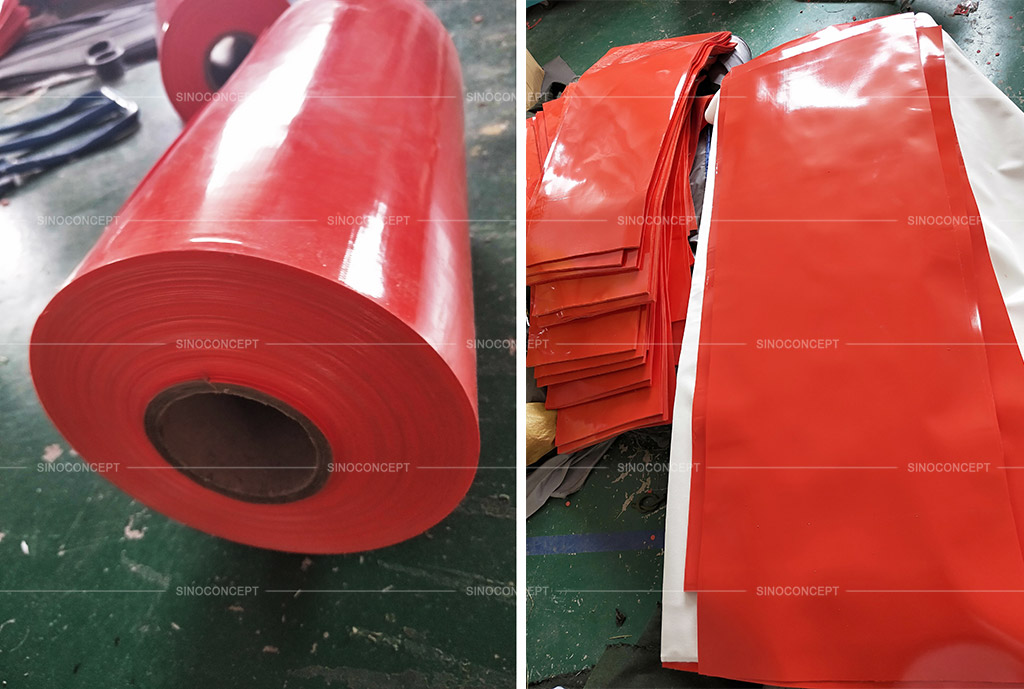 Sandbags made of woven polypropylene material
Recycled PVC plastic is great, but it's not the only plastic used to create sandbags. Let's look at another popular material for making sandbags, i.e., woven polypropylene.
Woven Polypropylene bags comprise plastic, which is well known for its long-lasting properties. These bags are easy to fill and carry as they are lightweight.
Woven plastic is least expected to rot, enabling sandbags to thrive for a long time.
Woven polypropylene is moisture-resistant, making it a suitable tool for blocking water in floodgates.
Since they can thrive for longer durations, they are suitable for flood management. Not only that, but they have other various purposes, including constructing a temporary residency for soldiers and army men.
Moreover, UV-resistant polypropylene sandbags are usually preferred as a temporary survival measure against floods and other casualties. Moreover, they can act as a suitable ballast measure to weigh down traffic control signs on the roadway.
Polypropylene sandbags don't attract decomposer insects and bacteria, enabling them to survive in the soil for a longer period.
A woven polypropylene sack is treated for UV exposure, preventing damage from harmful sun rays. Hence, if you intend to use them in places of extreme radiation and head, you can choose woven polypropylene that can survive under harsh weather conditions.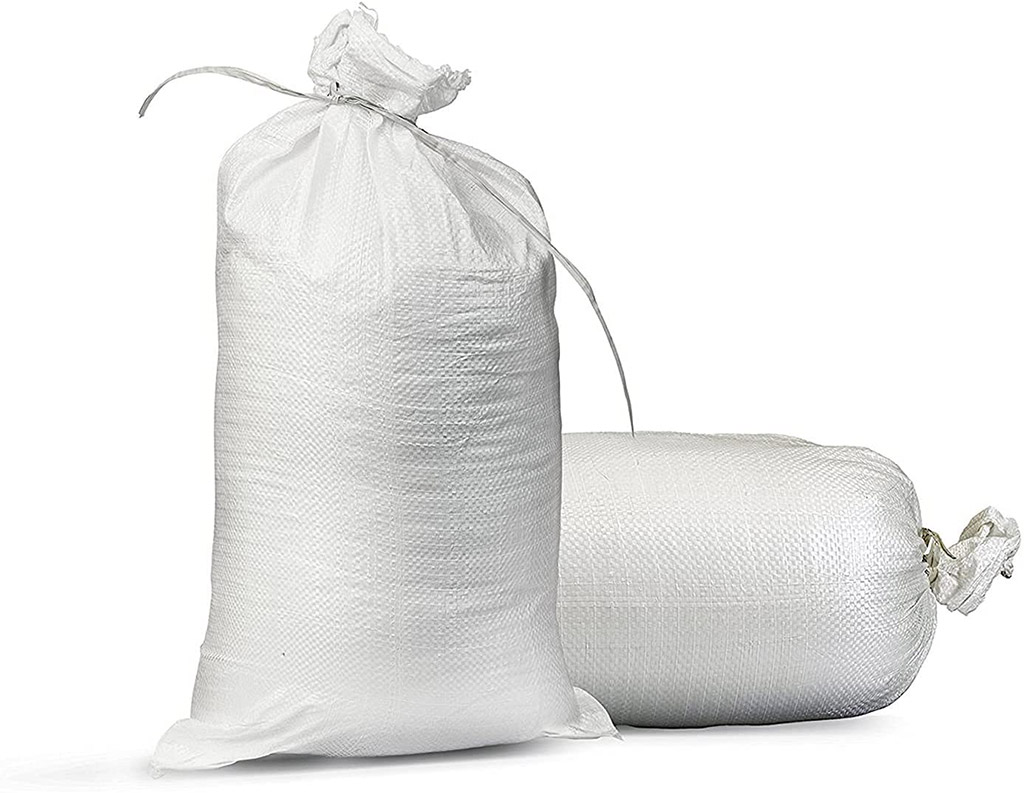 Sandbags made of burlap/hessian
Remember that traditionally, people used grocery shopping bags and hardware sacks as sandbags? Well, they are still common and are known as burlap bags.
Let's look at some of their amazing features:
They are quite lightweight and inexpensive. You can easily create a fortified sandbag wall at a very low price.
Burlap bags are mainly used to store fodder and can be found in any feed store. They are biodegradable and decompose after some time.
However, their biodegradability features pose some limitations. Firstly, the organic texture of Burlap bags makes them rot quickly.
Also, they are not abrasion-resistant and can wear down quickly. Therefore, they are not the perfect choice if you're looking for a sustainable solution.
Secondly, burlap bags are less water-resistant, losing their strengthening properties during water contact.
Therefore, they are not suitable for flood management as they cannot thrive well in water. Moreover, they have low moisture absorption capacity, making them worse for flood control.
Lastly, burlap material is not resistant to UV radiation and heat. Hence, burlap can turn yellow when it comes in contact with harsh sun rays.
Moreover, Burlap bags cannot even thrive well during rainfall or wind. As a result, the burlap bags may degrade quickly in case of contact with heavy rainfall.
While Burlap sacks are cheaper than others, they are ranked low in quality, durability, and resistance in harsh weather conditions.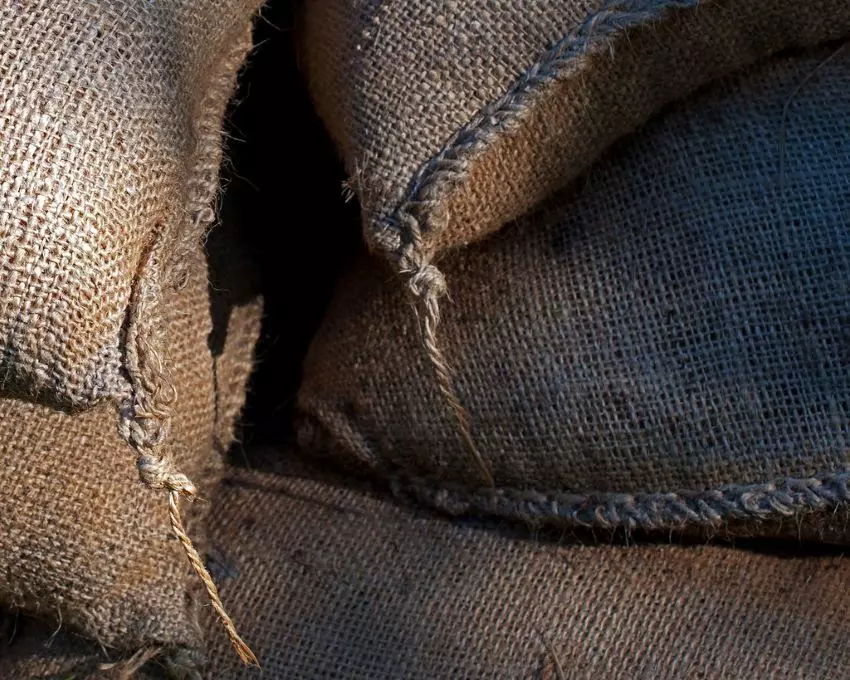 Until now, you must know the main sandbag types. But the types mentioned above are not the only sandbags out there. Other heavy-duty sandbags are perfect for sturdy and tough work requirements.
These bulk bags have UV inhibitors, encompassing all resistance properties against water and heat. As a result, the UV feature enables these bulk bags to avoid degradation and remain sturdy during intense weather conditions.
Furthermore, they are environmentally friendly because you don't have to dispose of the bags and pollute the environment frequently. Therefore, the excellent durability and resistance make heavy-duty sandbags suitable for flood management and creating barricades.
Furthermore, it's quite lightweight and biodegradable in nature. You can fill around 15-25kg of sand within these bags and plant them on signages to hold them still at a standpoint.
Furthermore, their tight defence can even prevent debris and dirt from flowing into your home during flooding. Nevertheless, Heavy Duty bags should be your go-to choice if sturdiness is the main decision contributing to your sandbag purchase.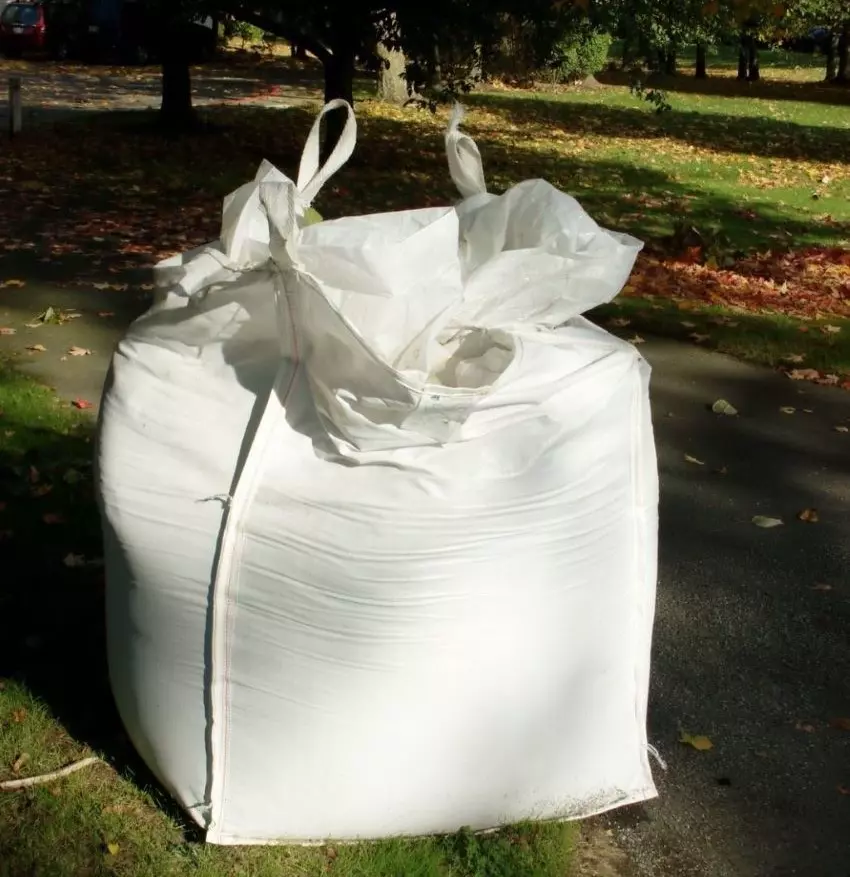 While sandbags vary widely from flood protection in moist areas to storage and temporary housing, it is important to know the specifications and applications of various sandbag materials.
Are you searching for the most suitable sandbags to create a fortified wall around your home? Or is there any signpost near your home that you want to hold still? Whatever your intention is, you must choose sandbags that are versatile.
So, what's stopping you from exploring your choice of an economical and multi-functional sandbag? At Sino Concept, you can find orange PVC sandbags perfect for traffic management and other purposes.
Check out our offerings today!
To learn more, we advise you to refer to the following pages: