Everything you need to know about Checkers speed bumps
With the increase in road accidents, traffic control and traffic management devices have become necessary.
Federal highway administration and municipalities should install speed bumps, speed humps, reflective traffic cones, speed ramps, flashing regulatory signs, speed cushions and other traffic safety tools to make roads safe for pedestrians and vehicular drivers.
Unlike other traffic control devices, speed bumps have a deflective raised surface that discourages high speed and helps management impose speed limits.
If you are looking for a speed bump for your roadway or driveway, we advise you to take a look at our purchasing guide for speed bump buyers. You may also come across many speed bump brands, including Checkers speed bumps. Read this article to learn about this brand and determine whether you should invest in it or not.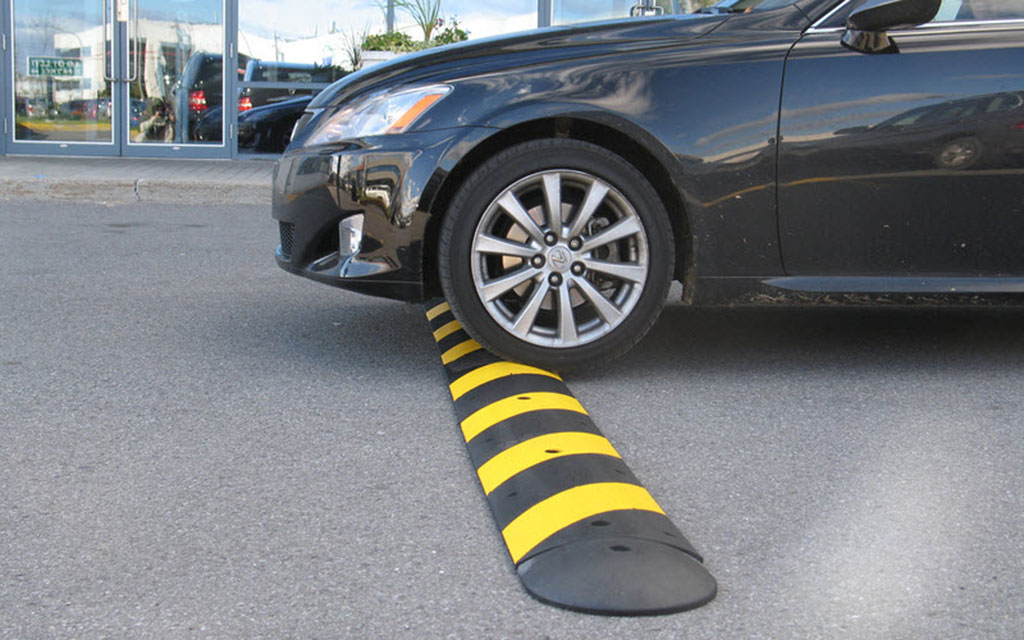 4 ft recycled plastic speed bump
These road bumps are manufactured of 100% solid plastic and have a solid yellow colour. So they don't need paint or other reflective elements. These simple structures are more suitable for parking lots and garages where drivers and pedestrians are close to each other.
They are available in different forms. Some have the hardware, while others don't have it. Speed bumps with hardware can be installed on concrete or asphalt pavement with the help of lag bolts or steel spikes.
They can slow down the speed of a motorist, cyclist, bicyclist, or emergency vehicle driver to promote pedestrian and traffic safety.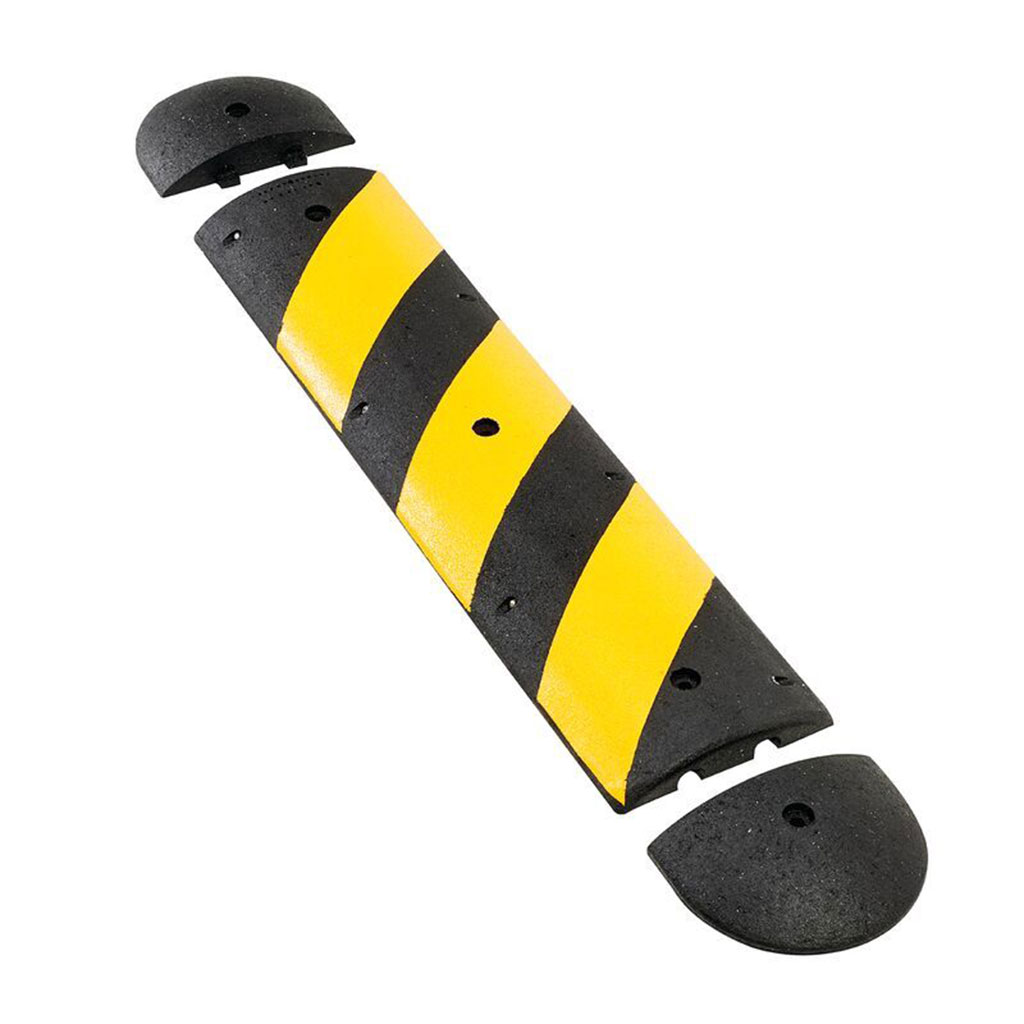 6 ft recycled plastic speed bump
Characteristics of 6 ft recycled plastic speed bumps are the same as the characteristics of the speed bump product explained above. They differ in their sizes.
If you think 4 ft speed bumps are shorter for your city streets, warehouses, and bike lanes, you can choose 6 ft speed bumps.
You can install stop signs, traffic signs, speed signs, parking signs, speed limit signs, and traffic control signs with these speed bumps to warn drivers of their presence in advance.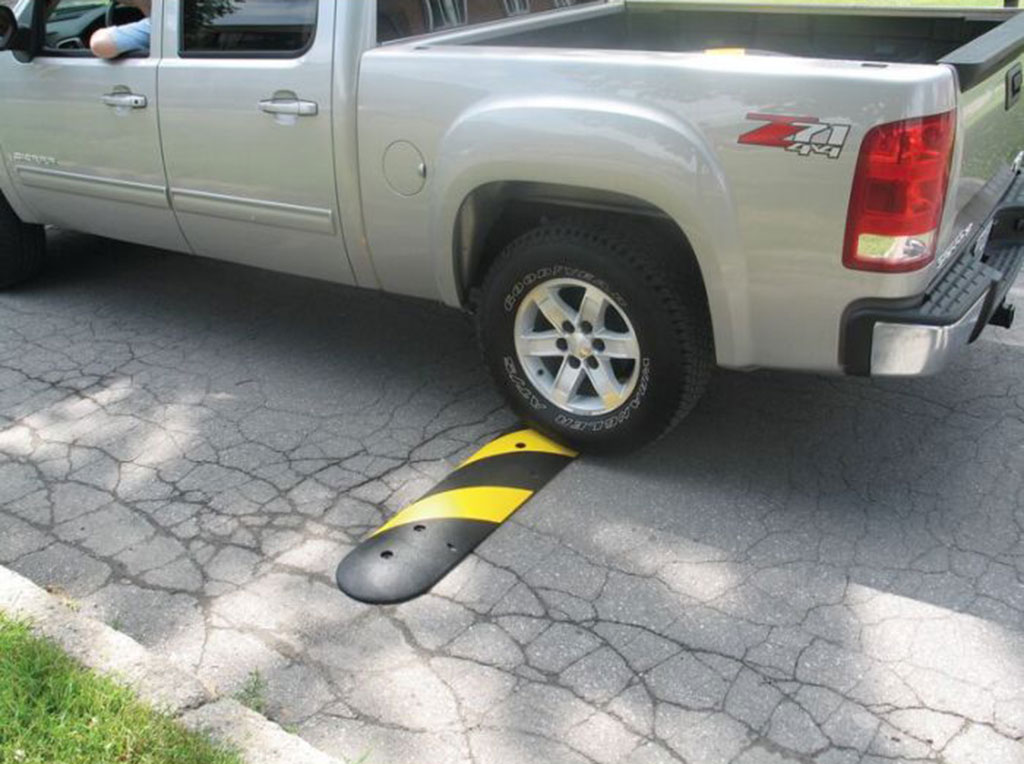 9 ft recycled plastic speed bump
Easy Rider speed bumps are made up of recycled plastic and have a channelled bottom to protect cables or facilitate drainage. They have cat eyes to enhance their visibility at night.
They are somewhat flexible, thus helping reduce traffic noise. You can install them in areas where you want to decrease vehicular speed from 2 to 5 miles per hour (mph).
They are bolted to the ground and are available in different forms, slightly varying from each other based on their installation procedure.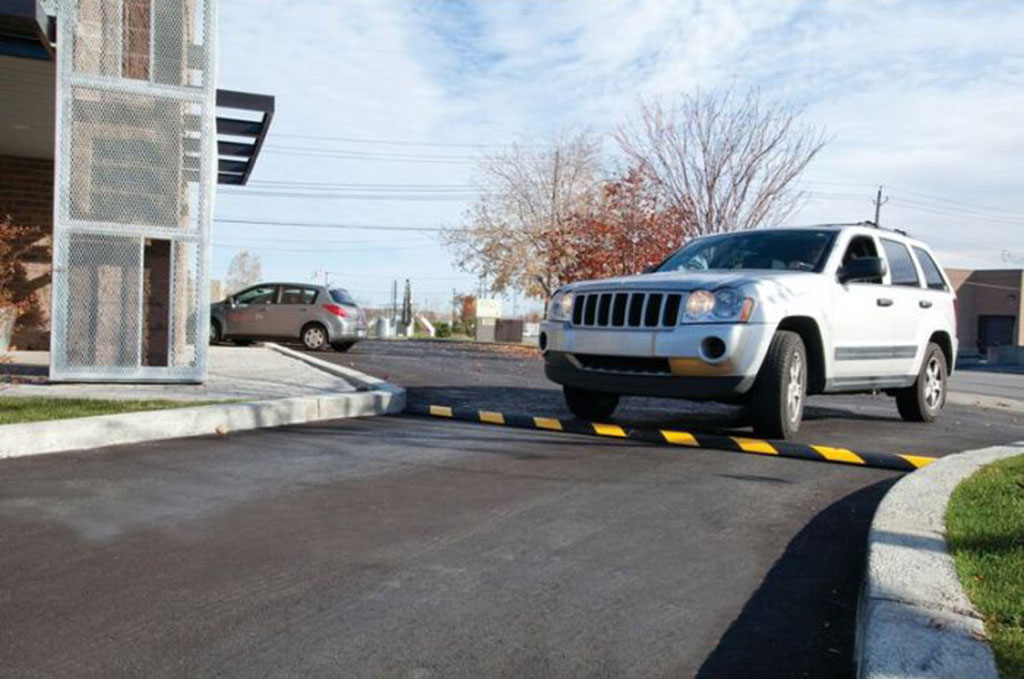 Alley speed bumps are constructed of recycled rubber. They are available in two sizes – one is 4 feet long, and the other is 6 feet long. There is another version that comes with an end-cap attached to each end.
They have yellow stripes that increase their visibility and reduce tripping hazards. They also have a high life expectancy because of their resistance to environmental factors like UV radiation, sunlight, and chemicals.
You can place them strategically spaced apart with a speed hump, speed table, signage, rumple strip, speed cushion, bollard, and stop sign to increase their efficacy and better manage motor-vehicle speed.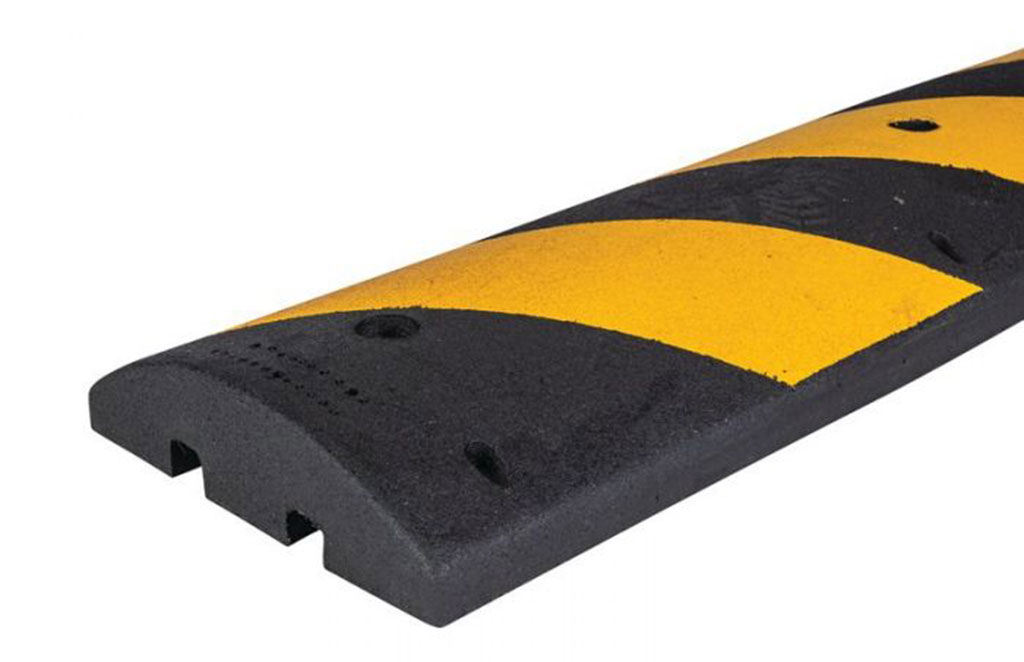 If you want to calm traffic or reduce traffic volume in a slow zone, unsafe roundabout, two-way intersection, crosswalk, sidewalk, parking space, or any heavy-duty neighbourhood, you should consider installing Checkers speed bumps and other traffic safety products.
Traffic calming measures, including wheel stops, signposts, road signs, yield signs, bollards, traffic signals, car stops, speed breakers, rumble strips, traffic barriers, pavement markings, and wheel chocks, are important for roads and streets where speed reduction is required.
If you are the property owner, install them on your own or request the municipality or the transportation department to reduce accident hazards in your area.
To learn more, we advise you to refer to the following pages: