Sino Concept: how did everything start?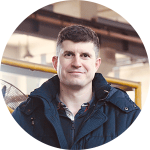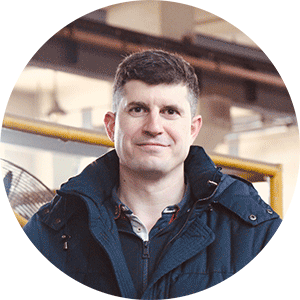 Hey, I'm Felix Bizouard, I am French and have been living in China since 2008. I opened Sino Concept in Qingdao in 2009. We have now 3 factories, where we manufacture rubber, metal and plastic products.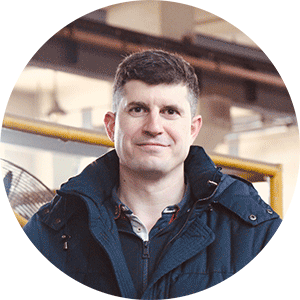 Hey, I'm Felix Bizouard, I am French and have been living in China since 2008. I opened Sino Concept in Qingdao in 2009. We have now 3 factories, where we manufacture rubber, metal and plastic products.
Our mission:
We help you to reduce your cost and import Traffic control & Parking Equipment directly from our factories in China.
Our clients:
We help companies looking to grow their business, reduce their costs by buying directly from the manufacturer. If you also want to grow your business, whether you are a manufacturer, wholesaler or online store, feel free to contact us! We export our products to more than 20 countries: 80% in Europe and 20% in the rest of the world.
When you think about importing from China, you might be concerned about the following
problems:
Quality issues or nonconformities.
Unreliable packing & damaged goods.
Communication problems & misunderstandings.
Logistics & customs clearance problems.
We have GOOD NEWS for you! The reason why we have created Sino Concept is to face all these problems!

Quality first:
By having our own 3 factories here in Qingdao, managed by both European and Chinese people, we can ensure you will get the product you are expecting. Do you want to check our quality? Don't hesitate to ask for free samples!

Reliable packing:
We pack all our products into steel racks, wooden crates or metal pallets. This guarantees safe transportation (China is very far from your place), safe unloading & easy storage in your warehouse.

Reduce your shipping costs:
You don't know how to import from China and deliver the products to your warehouse? Don't worry, our team can arrange your order from our factory to your place!

Overcome communication barriers:
We have sales offices in France, Germany and Finland, so we can easily communicate with you.
If you have any questions, feel free to send us a message below or email us at [email protected], you can also reach our French office on 0033 9 71 39 29 67.
We are always happy to help, as much as we can!
Steel manhole utility safety barrier by Sino Concept
Are you looking to buy robust manhole barrier supplies in bulk quantities directly from the manufacturer?
Our manhole barriers, also known as utility barriers, are excellent safety equipment to provide worksite protection and prevent falling accidents.
To offer the finest temporary fencing quality, we manufacture our manhole safety barriers with robust hot-dip galvanized steel to ensure its long-lasting weatherproof and anti-corrosion features. Also, we put great care in designing our red white manhole safety barriers to make them aesthetically appealing.
Learn more about Sino Concept's manhole barriers
Expandable utility safety barriers are ideally used at construction sites, events, street works, manhole repairs, public areas, road construction, factories, temporary excavations, warehouses, industrial buildings, parking lots and any other areas where open manholes may cause potential danger or hazard, like construction work underground.
Since 2009 we have been manufacturing expandable manhole barriers at our production plant located in Qingdao, China. Thus, we have full control over the utility barrier manufacturing process to ensure that it will meet your expectations. Moreover, we have received a lot of positive feedbacks from our clients regarding barrier quality and outdoor performance.
You may wonder whether our utility barrier could be a great addition to your product line of security fencing, traffic barriers (HDPE), temporary barriers, pedestrian safety fencing, safety products from polyethylene or industrial safety systems? Well, we think so, as we have sold our equipment extensively to companies who work in the construction industry, site furnishings and road maintenance projects.
If you need more information about our steel quality, production process or delivery options, please keep reading or feel free to contact us, we are always happy to help!

What colours for our foldable utility barriers?
By standard, we offer manhole safety barriers with RAL-powder coated red and white paint, but you can also send us an inquiry if you require a specific colour such as yellow or black. For any further product customisation requests, please contact our helpful sales staff. Are you specialising in temporary traffic management or working with products related to temporary barrier systems, barrier fence panels, security barriers, traffic signs, metal barriers, added weight traffic cones, vehicle barrier gates or construction site safety products? We could be a perfect match to start as your equipment supplier thanks to our product selection, including road safety and traffic control equipment such as road reflector studs, roadworks beacons and parking lot accessories such as rubber wheel stops and modular speed bumps. In addition, you might also be interested in viewing our expandable safety barrier, speed cushion, parking bollard and cable protector product pages. And if you are more into permanent barrier supplies, we do have a guard rail range to withstand hazardous conditions.

Expandable manhole barrier supplies at economical prices
Do you require workplace safety barriers at low costs?
Then you will be glad to hear that we offer you manhole barriers at affordable factory-direct prices.
Thanks to our local manufacturing in Qingdao, China and our advanced welding techniques, we can provide you with the best value for the price utility barriers.
Would you be interested in our folding manhole safety barrier price (VAT excl.)?
In that case, please contact our sales team today to receive a quotation. Indeed, we are always happy to be of your assistance.
Please note that we offer discounted barrier prices for customers who require expanding utility barriers in large quantities.

High-visible red white utility barriers available
To ensure our utility barriers are easily visible and increase the security at your construction site, we offer manhole barriers in a bright red and white colour.
Thanks to the RAL powder coating and electrostatic surface treatment, the paint will not fade and is completely UV-protected against sunlight.
Moreover, we can also offer you expanding fences in other colours such as yellow and black.
If you require additional fence visibility, we can stick reflective tape sheeting in class RA1, RA2 or RA3.
Especially if you work with warning signs, sign guards, confined space accessories, entry gate systems, Safegate supplies, or other equipment, we could have the perfect opportunity to work together!
Worldwide expandable utility barrier delivery
No matter where you require industrial safety barriers in the world, we at Sino Concept have acquired the know-how to arrange secure transportation to your delivery destination.
Thanks to our possible stock and quick manufacturing capacity, we can often dispatch the order within just a few days after the purchase. Moreover, we pack our access control utility barriers in cartons and then into reinforced heavy-duty steel crates to ensure safe delivery.
In addition, we recommend combining the order with our steel urban furnishings and traffic safety products such as crowd control barriers, steel bollards, speed curbs and plastic safety cones. This may allow us to load the container in a more space-efficient manner, leading to reduced transportation costs.
However, please feel free to contact our helpful team if you have any specific requests or need more information about our delivery methods or construction safety management accessories. In case you want to mix products into a container, please note that we also manufacture pedestrian guard rails or any road barrier, barricade and traffic barrier equipment that makes public zones, streets and construction areas safer. And to help about defining a perimeter, we also manufacture cone supplies that you can use with or without tapes.