Where is bike parking needed?
Cycling is becoming more popular as society moves toward a more environmentally friendly lifestyle. In many ways, cycling is a better alternative than driving—economically, ecologically, and in terms of health and fitness.
However, despite its many advantages, little effort is being made to make it a viable method of transportation at the local level.
Even if you ride your bike to work daily to reduce your carbon footprint, a convenient and safe place to store your bike or a bike parking system can thwart your efforts.
Today, we will look at the importance of bicycle parking and where it's most needed.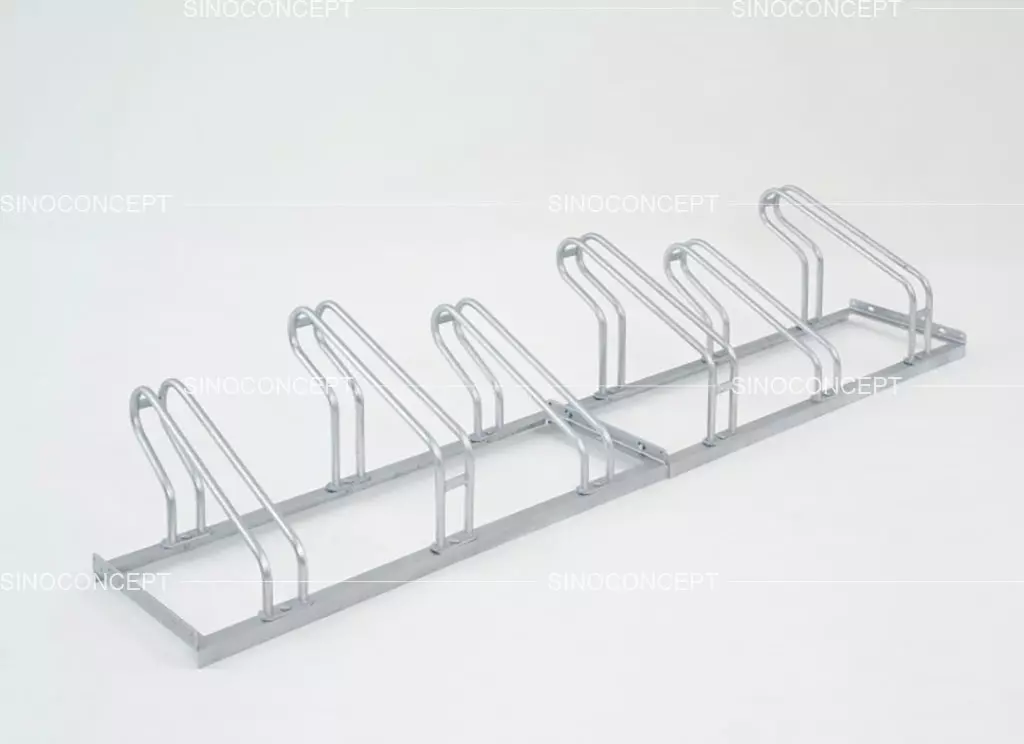 Bike parking needed in working places
It's high time for employers to recognize the psychological, climate-conscious, health, and tangible benefits of encouraging employees to ride bicycles to and from work. Cycling to work and for work-related reasons increases employee productivity and motivation to work.
Employers can express corporate social responsibility while enhancing the well-being of their employees by supporting active travel. Moreover, a long-term parking stand provides the utmost convenience to pedestrians and avoids vandalism.
Furthermore, a company's transportation and parking expenses can be halved. The cost of offering parking spaces for employees is high. There are considerable savings if employees move from vehicles to bikes for commuting, as storing up to a dozen bicycles in the same parking space (or more if they are small folding bikes) is possible.
Workplace encouraging employees to bike to and from work positively influences the environment. They also manage the floor area of their parking prudently.
The best bike storage ideas for workplaces!
The best storage option is installing a floor bicycle rack that follows all relevant parking standards at your company. You can talk with your boss, who can work out a bike parking method for his employee's commute.
Floor racks are a form of bike storage that's generally best for bikes that are used daily. Also, for somewhere with plenty of room and where floor space isn't an issue!
Many floor bicycle stands range from low-tech metal racks to more advanced spring-loaded cradles. Below we have discussed the best bike storage suitable for workplaces.
The Sheffield Bike Rack
This is a big metal hoop attached to the ground or implanted. Two bicycle frames can be securely attached to each round. Rings come in several colours and designs, allowing you to incorporate them into your decor or make them stand out as a work of art.
The Sheffield Bike Rack allows you to choose precisely how many hooks you need and then arrange them in any way you see fit. The Sheffield bike rack from Sino Concept has a surface-mounted bolt-down base plate or a root-mounted sub-surface fixation design.
Semi-Vertical Bike Rack
With this kind of bike rack, you have the convenience of a regular bike rack with the space-saving benefits of a vertical bike rack.
Moreover, it allows you to store many bicycles without taking up a lot of room. Thanks to many locking points, cyclists can rest easy, knowing their bikes are well-protected on the rack.
Benefits of a bike-friendly workplace
There are several benefits of designing bike-friendly workplaces.
Some of them are:
Healthier, more productive staff
Reduced costs for parking and commuting
Less congestion and traffic during peak hours, which can also free up the traffic on the sidewalk
Reduced carbon footprint
Retain talents by incorporating their ideas into workplace culture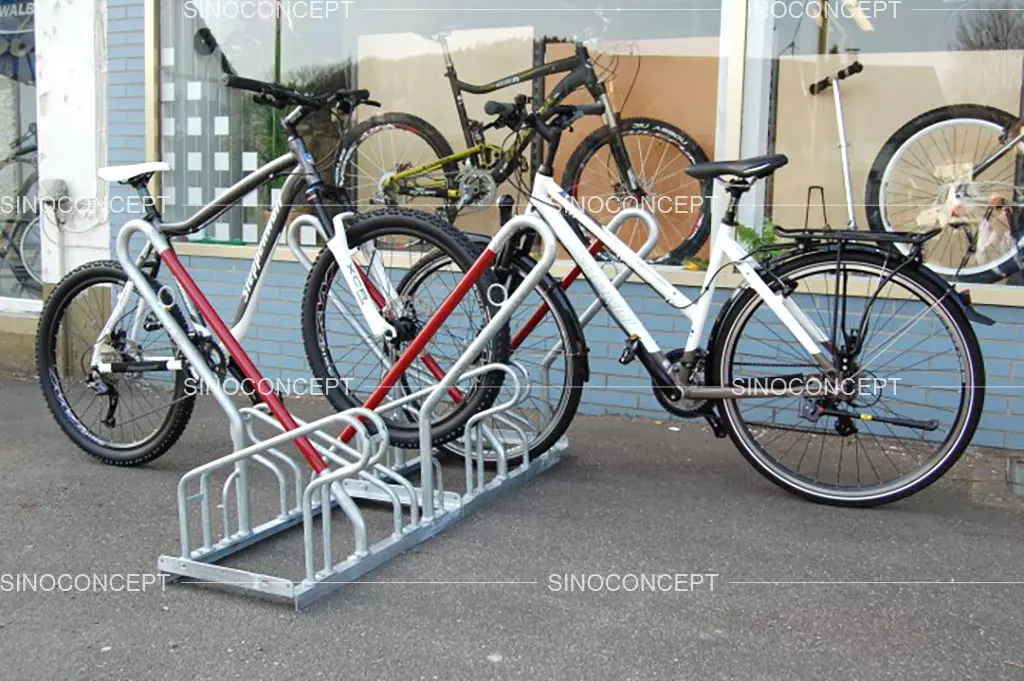 Bike parking is needed in schools!
Convenient and secure bike storage is essential if you want more kids bicycling to and from school daily. Below we have discussed the best racks suitable for school bike parking.
Lockable bike racks
This bike stand is a bike locker that locks the bike frame and wheel. Its galvanized frame can handle anything. It enhances security against bicycle theft, making it particularly well-suited for public outdoor spaces where new bikes may be vulnerable to theft risks.
It's ideal for enclosed/open, outdoor, and indoor bike storage such as high schools, offices, public parks, etc.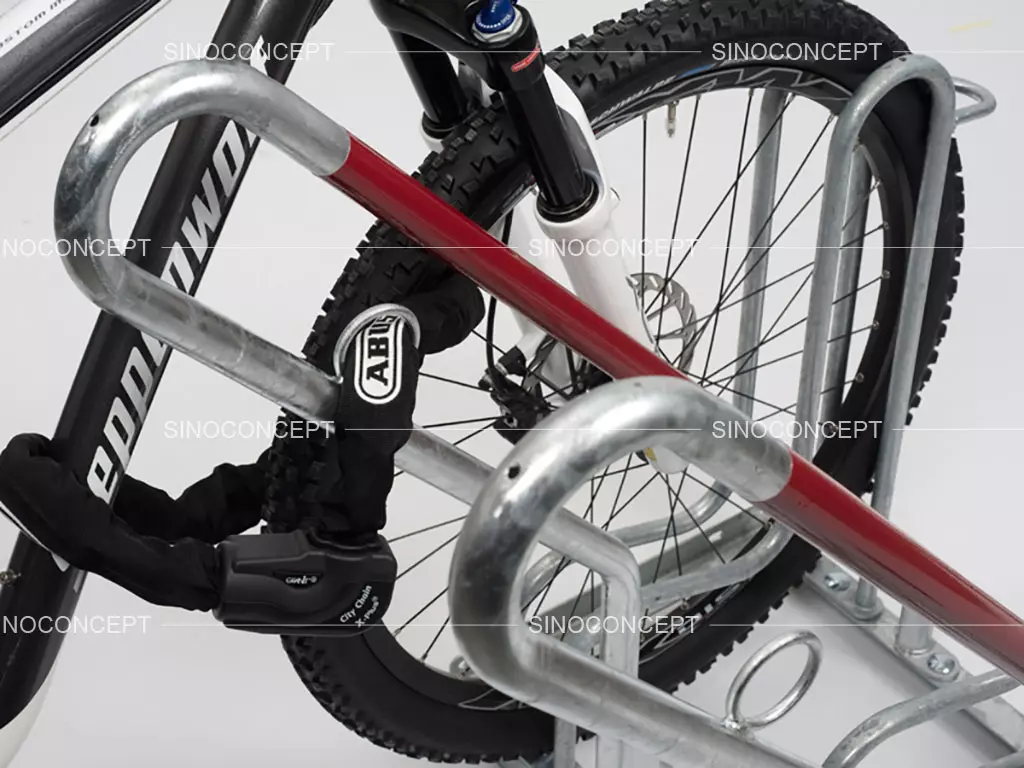 Harrogate cycle stand
A Harrogate bike storage rack firmly holds onto the bicycle frame and wheels of the bike to prevent bike theft. Its tubular body and hoop are ideal for all sorts of bikes, including adults, children, heavy-duty, adolescents, etc.
It's a popular option for securing bicycles in outdoor locations, such as outside colleges and high schools, because of its simple design and extensive use.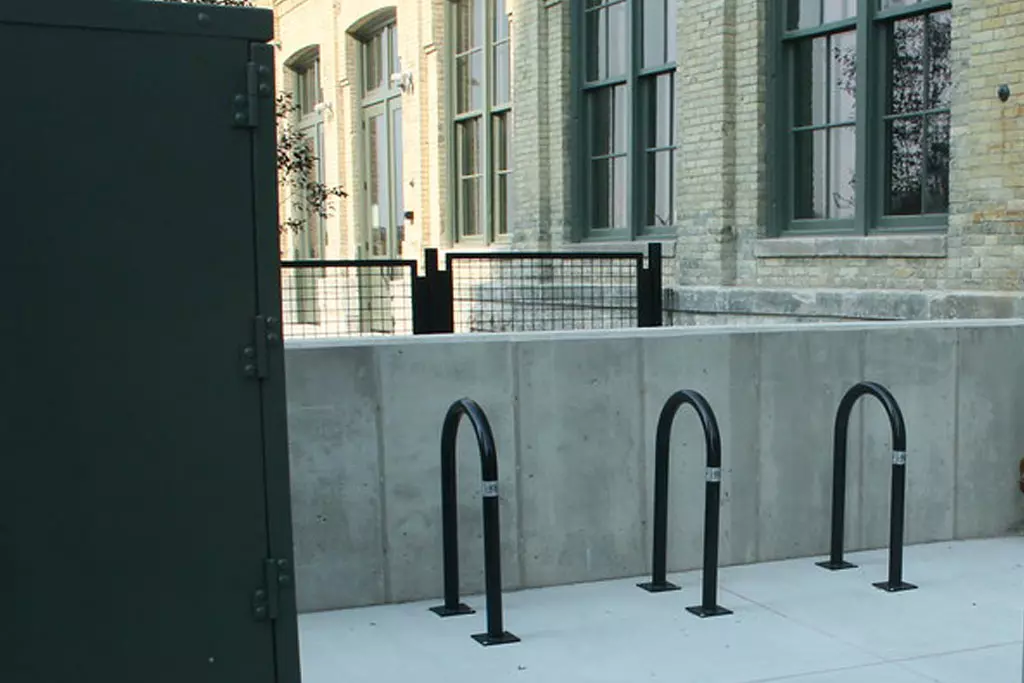 Advantages of bike parking at school
Parking at school will ensure bicycle safety and prevent bicyclists from off-street parking.
Riding a bike will be encouraged
Students will be more likely to start riding their bikes to school if there is a place to store them. If students are not given any incentives, they are less inclined to choose this course of action independently.
You can provide new bikes and parking lots in your school to encourage students to bike regularly. Many of your students will accept the idea with encouragement and a mild nudge in the correct direction.
An active lifestyle guarantees fitness
According to data from the NHS, 28% of British children aged between 2 and 15 were overweight or obese in 2016. In 2018, the government established a national goal to "cut childhood obesity in half and close the obesity gap amongst children from one of the most and least underprivileged communities by 2030."
Consequently, now is the ideal moment to promote the benefits of exercise as part of a healthy lifestyle. As a bonus, it will help raise awareness about the need for good health and physical fitness in the classroom.
Students will reap the long-term benefits of your efforts if you can instil in them the need for regular physical activity. This ensures that our future adults' health and well-being choices are based on awareness.
Importance of parking spaces
Employees, students, commuters, and bicyclists may be reluctant to ride their bikes to work or school. They may fear the cycles being vandalized or stolen if there is no safe place to store them.
In the presence of bike parking spaces, workers and students can rest assured about safety. Their bicycles will be safe and secure in a suitable storage facility.
Convenience and security and its ability to improve rather than disturb traffic flow are critical to the integrity of bike parking. Before installing bicycle racks and parking spaces in your facility, ensure you have a parking permit and that your cyclists follow all the parking regulations.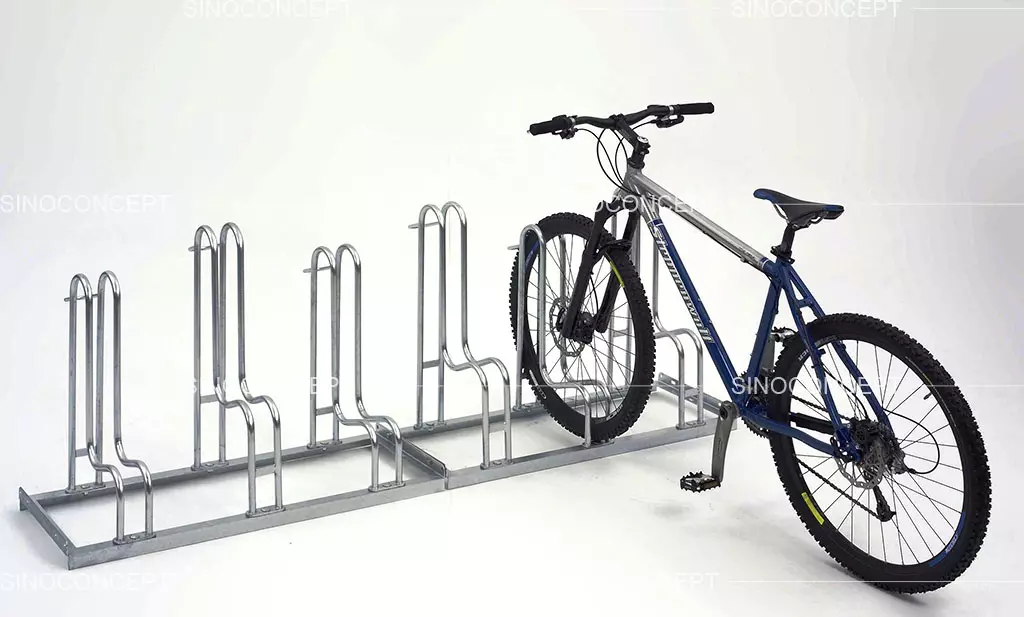 Conclusion
Bike parking is necessary for every city since it reduces impediments and litter for cyclists, pedestrians, and cars. Consider the site's capacity, as well as the surrounding traffic and infrastructure, when installing public bike parking.
There is a wide range of solutions for bike parking, each with its degree of complexity and expense. Normalizing secure cycle parking or storage facilities can repulse thieves and encourage people to commute via bicycles.
The bikes will be kept secure and accessible for cyclists after their trip. Secure parking facilities can increase accessibility to public bicycle storage for every commuter. It can even encourage pedestrians to use a bike as their primary mode of transport.
To learn more, we advise you to refer to the following pages: