A simple introduction of bike parking system!
A more environmentally friendly option for driving to work is gaining popularity as the culture moves toward a more sustainable way of life. Biking provides advantages superior to those offered by driving cars on many levels.
It is a choice that is both inexpensive and ecologically sound, and it also assists individuals in meeting their health and fitness objectives.
Even if bicycling is an effective mode of transportation, a crucial issue still has to be answered: after a bike ride, a bicyclist arrives at their destination, where is a comfortable place for them to keep their bikes? It's the cycle racks!
If you'd like to learn more about cycle racks, feel free to check here: Everything you need to know about cycle racks!
To ride safely, a cyclist must locate a spot to park or store their bike securely that is quick, easy, and safe. This applies to cyclists who ride their bikes to work or for recreation, including those who live in apartment complexes, college dorms, or other residences.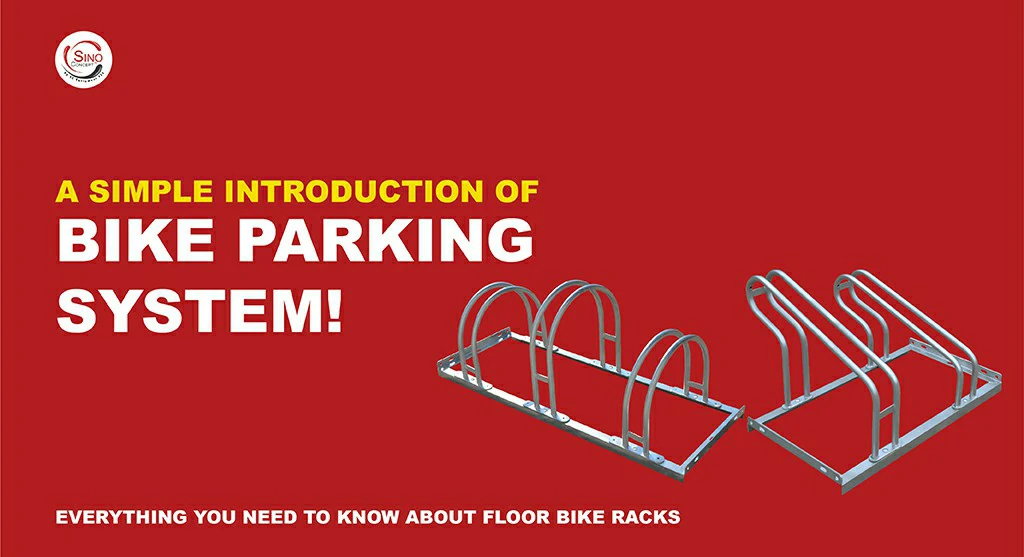 Where is bike parking needed?
Bike parking and bicycle storage systems are necessary for some areas; some of the features of these areas are as follows:
Regions that lack bike parking systems
Take note of cyclists' typical parking spots and areas that lack bike parking facilities. When there are no bike racks available, people will adapt by locking their bicycles to anything that seems like it may keep them safe. So, the best bet is to install floor stands on sidewalk spaces to park the bike.
A visible position
People won't use your bike rack if they can't find it, so make sure it's visible. The placement of bike racks near entrances and other locations that see a large volume of foot activity is another step that may be taken to reduce the risk of theft.

Areas of high traffic
Places with an exceptionally high volume of foot traffic throughout the day need the installation of bicycle parking spaces. It might be anywhere near a significant building, office, or restaurant.
People habitually lock their bikes with anything they can think of in places like these. Therefore, installing a bicycle rack in these kinds of settings is recommended.
Large free area
Because this kind of secure parking necessitates the largest surface area, locating bike lockups in an area with plenty of room is best. Besides limited locations like main entrances, stairwells, and hallways, bike lockups are best placed near an exit.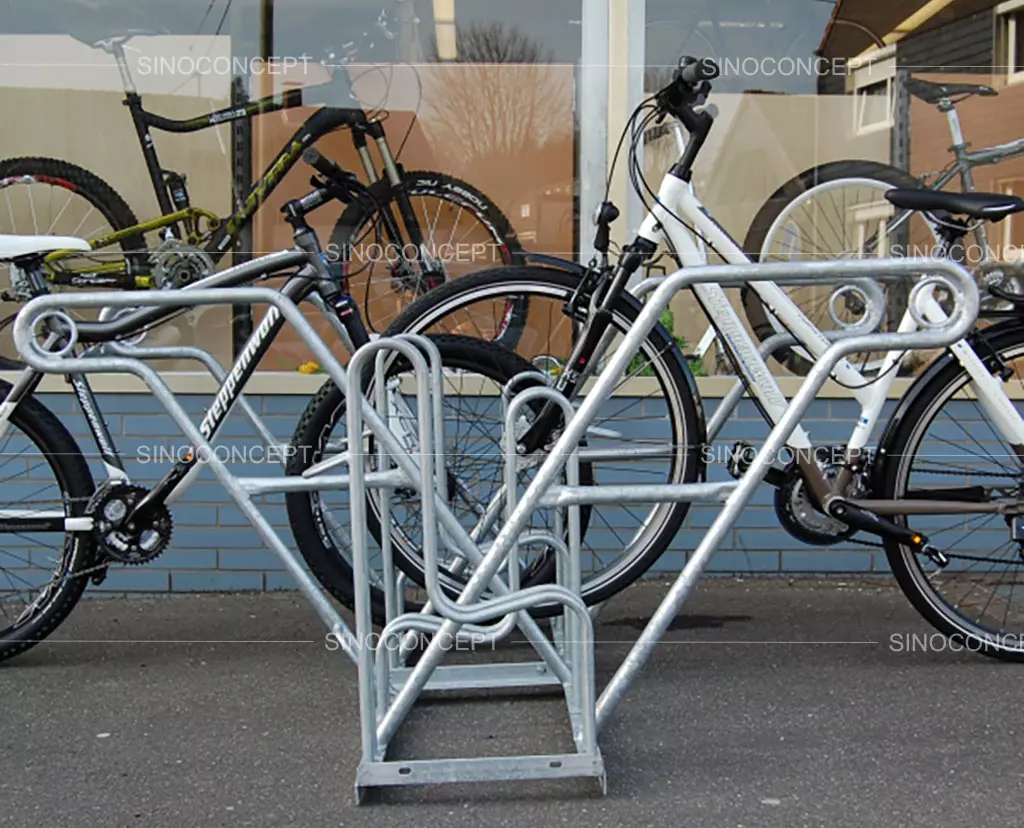 Discover in this article: Where is bike parking needed?
What are the advantages of a bike parking system?
There are many advantages of having an efficient bike parking system. Let's discover some of them in this section.
The maintenance of order and organization within public areas.
Reduces the risk of harm to trees, street furniture, and impediments from pedestrians.
Increase in the number of consumers at businesses that provide bike parking as more bikers visit such companies.
It is possible to park up to ten bicycles for every vehicle parked. This helps save costs and makes better use of land.
Temporary cycle storage racks are ideal for when you need to do errands or have some leisure time.
Long-term storage facilities for bicycles, either at the place of employment or the residence.

How to choose the right cycle parking solution?
Choosing the right cycle parking solution is supercritical. If not installed properly, there can be minimal uses for these otherwise beneficial cycle racks.
Determine the duration of bike parking
Firstly, it's essential to determine how long people would park their cycles or bikes in that rack. You can choose a short-term bike parking solution for a few hours or a long-term one if you intend to park your bike for longer.
Before getting into the intricacies of each kind, it is essential to consider how long bike parking will be available. This influences the sort of bike parking necessary, and it is helpful for the biker to assess if a bike rack or a bike locker would be more suited.
The parking for bicycles left for a short period is entirely open-air, without any cover or enclosure. Bike racks are the most common shape that this kind of parking takes, and it usually offers parking for fewer than two hours.
The primary benefit of this kind of parking is that short-term bicycle parking is often situated in the city's busiest and most central parts. There is also some protection against thieves.
Nevertheless, because the bike racks are located in a public area, there is never any assurance that this protection will be enough. However, they are good as a bike storage rack for a few hours.
Long-term bicycle parking is enclosable and covered, providing an additional layer of safety. Users may leave their bikes there for longer than two hours.
Bike lockers and garages, also known as bike shelters, bike carriers, and bike parking lots, are one kind of facility that may store bicycles for an extended period.
Because it is an enclosed area, long-term parking provides more security to prevent bike theft than short-term parking. This is because of the contained environment.
In addition, bikers can keep their bicycle accessories linked to their bikes, substantially reducing the risk of unauthorized entry.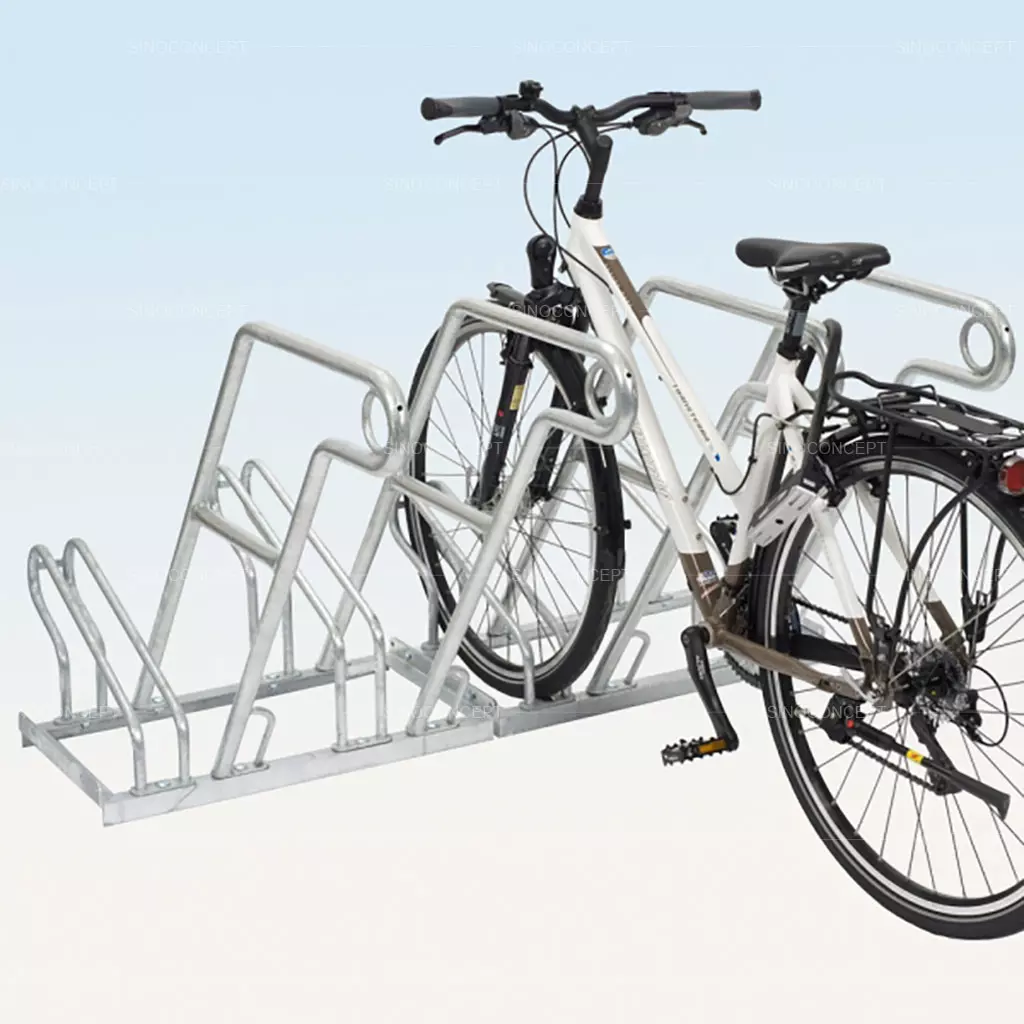 Consider different installation surfaces
There are different installation surfaces available. It would help if you made a particular choice about them:
Concrete is an excellent, cost-effective surface material that may be used for various rack kinds and installation strategies. On concrete, mounting options are in-ground or on the surface; both function well and are simple to set up.
Hard surfaces like asphalt, pavers, or tile might be acceptable for surface-mounted options. The climate, the depth of the material that covers the subgrade, and the thickness of the material that covers the surface all have a role in determining whether or not these materials are suitable.
Freestanding racks are advised for use on these different surfaces.
You will need a bike rack with a freestanding option to install mulch, soil, and grass. Alternatively, you might dig concrete footings to hold the rack down.

Figure out if you need indoor or outdoor cycle racks
A bicycle rack is one of the simplest and the most cost-effective methods to construct a parking solution for a limited time. In contrast to the indoor bike racks often used for the private parking of bicycles, outdoor bike racks are typically seen in public or commercial places.
You need to consider different types and materials of cycle racks to install them according to the requirements.
Look for the following features in a bicycle rack
U-locks secure the bicycle frame as well as at least one of the wheels
Two points on the edge hold the bike in an upright position
The wheel of the bicycle does not topple over
The bicycle may be parked on the rack, facing forward or backward.
The best bike rack does not obstruct the flow of pedestrian traffic
It is situated out of the way of vehicle traffic
The bike rack may be reached with little effort from the street
There is room for a variety of bike configurations, both in terms of size and design
The bike stand should have quick-release capabilities to make unloading easier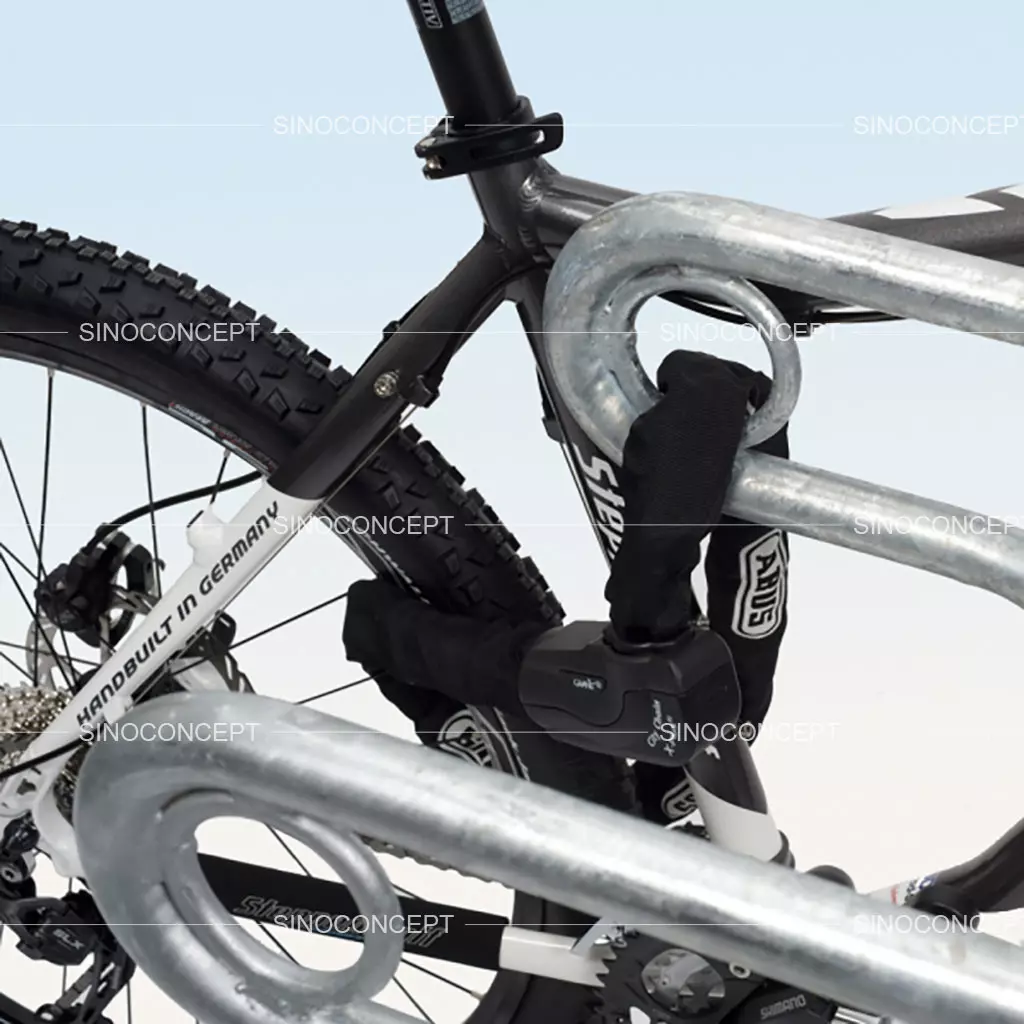 Discover in this article: How to choose the right bike parking solution?
Conclusion
There will inevitably be a need for bike parking. Not just bikers but also strollers and motorists stand to gain from this development. The bicycle racks help declutter the surrounding area from congestion and provide an air of refined elegance to the setting.
You can lock or clamp the bike frames with these rails and commute freely!
To learn more, we advise you to refer to the following pages: