Are you looking for a sandbag for ballast purposes? After all, ballast is important in the traffic management industry. You see, there are numerous signages, such as construction, stop, speed limit, and traffic signs, that you can find on roadways, roundabouts, and construction sites.
If these signages are let loose and aren't stable, strong wind or gusts can cause them to move and break. Therefore, you need solid and sturdy sandbags to keep them in place. But have you wondered about how you can create one?
If you don't know, don't fret. In this blog, you'll learn all about sand bags. Let's get started.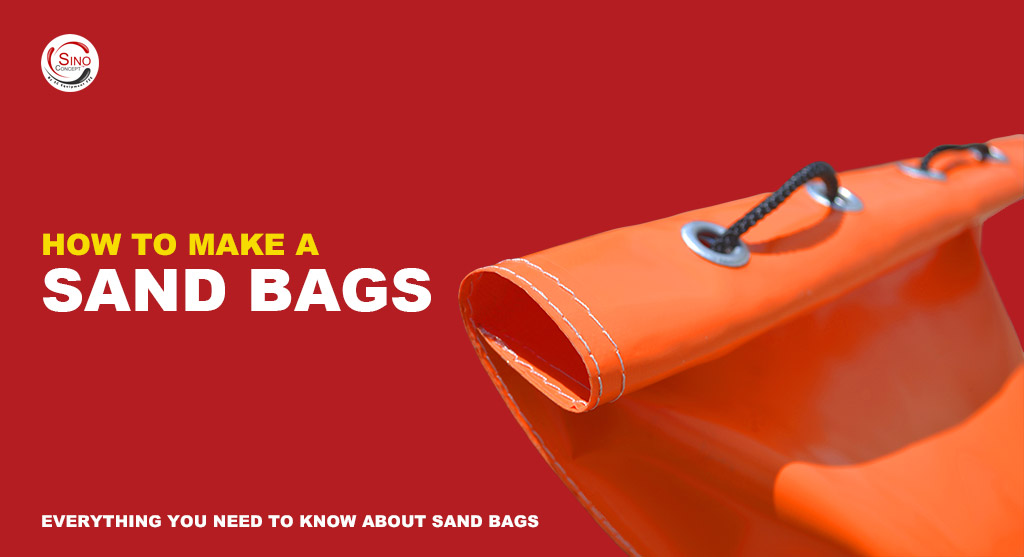 How much does a bag of sand weigh?
Before delving into the details of making a fully-fledged sandbag, let's start by learning about the weight of a sandbag.
Sandbags are sacks filled with sand, soil, and aggregate, acting as barriers and barricades to divert floodwater and ensure erosion control. These filler materials are responsible for increasing the weight of the sack.
The weight of sandbags usually depends on the sandbag's type and the filler material. Although the most common sandbag size is 14in x 26in, there are bulk bags – a heavier version of the normal burlap bags.
Filled with sand, they can weigh around 1,000 kg or approximately 2,200 pounds. This is considered the ideal weight, making the bags resilient and strong enough to serve their intended purpose. Such heavy-duty bags are particularly used on roadsides and for flood control. Other sandbag types weigh around 10 kg to 40 kg.
If you are manually handling your sandbag to its desired destination, make sure you buy sandbags weighing at most 50 lbs to move your bag around easily. The above sizes enable you to form strong barriers and walls using sandbags.
The sandbags are strong and heavy, perfect for flood protection and flood control.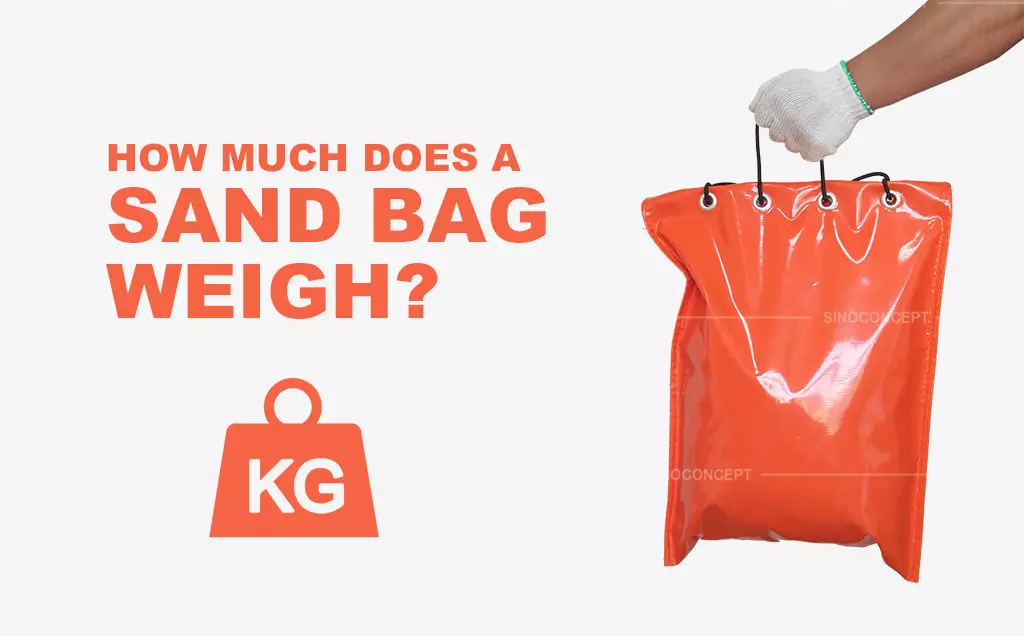 The best material to make a road sign sandbag
Different materials for making sandbags exist. Let's discuss the materials for making a strong and sturdy sandbag.
Woven polypropylene is suitable for creating heavy-duty sandbags to stabilize road signs. The plastic material has applications ranging from creating temporary protective barriers to controlling floods.
These sandbags also do a great job stabilizing signages such as stop and warning signs. The polybags are protected from harmful ultraviolet exposure, making them last longer with minimum care/supervision.
Some other benefits of woven polypropylene include:
Lightweight but are strong enough
Resistant to wear and tear
They are dustproof and waterproof
Don't attract any rodents
Easy installation process
Protected from harmful ultraviolet sun rays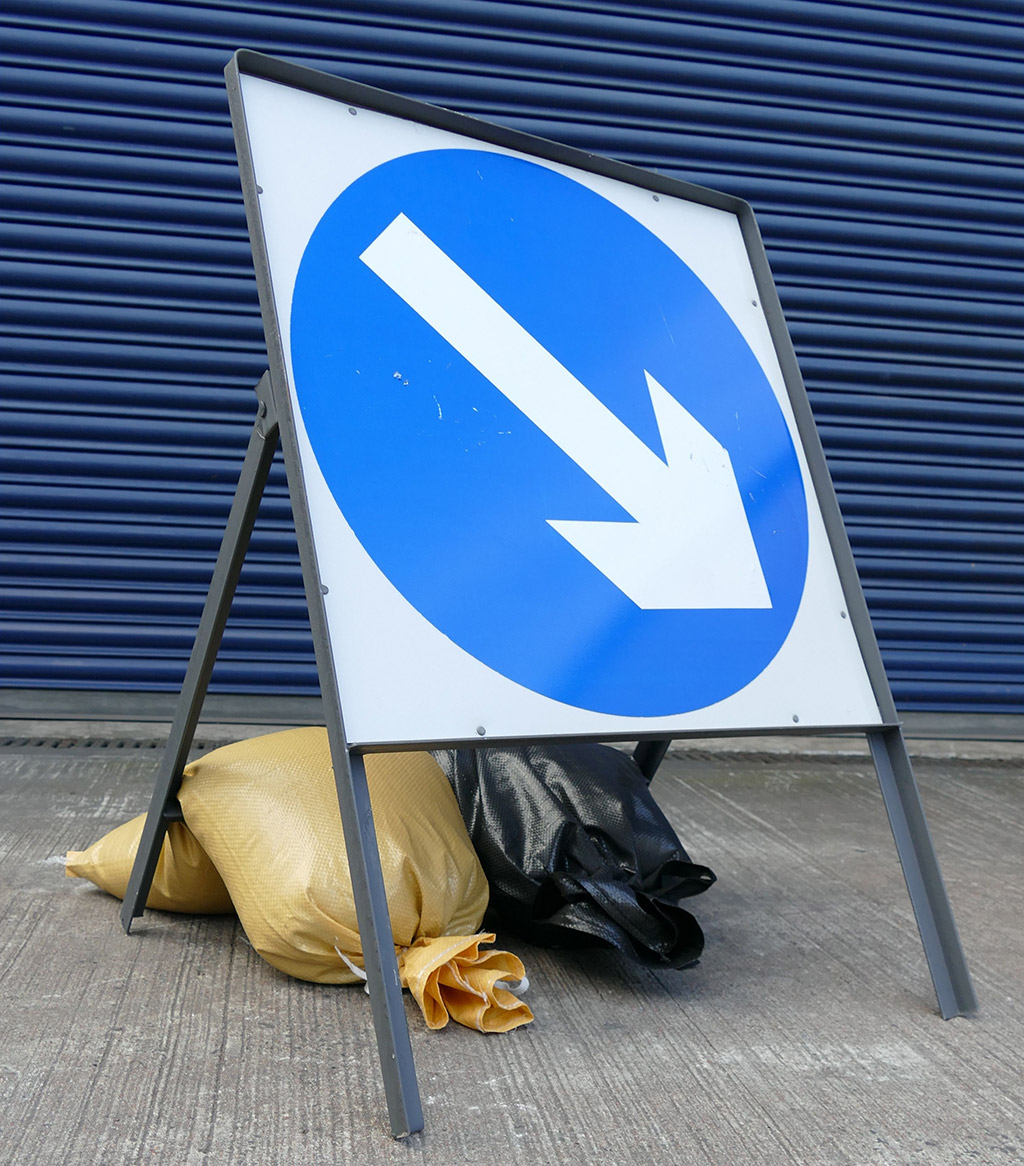 Hessian or burlap is the traditional and most commonly available sandbag material; it is another durable woven fabric made by tightly weaving jute plant fibres. You can even purchase these sandbags from any feed or hardware store.
Furthermore, the military and government have used them to create strong fortifications. The material is made to resist severe weather conditions and can easily prevent floodwaters from damaging properties.
Some benefits of this type include:
Hessian bags are very lightweight and easy to handle
Hessian bags are very cost-effective
It has excellent air permeability, preventing moisture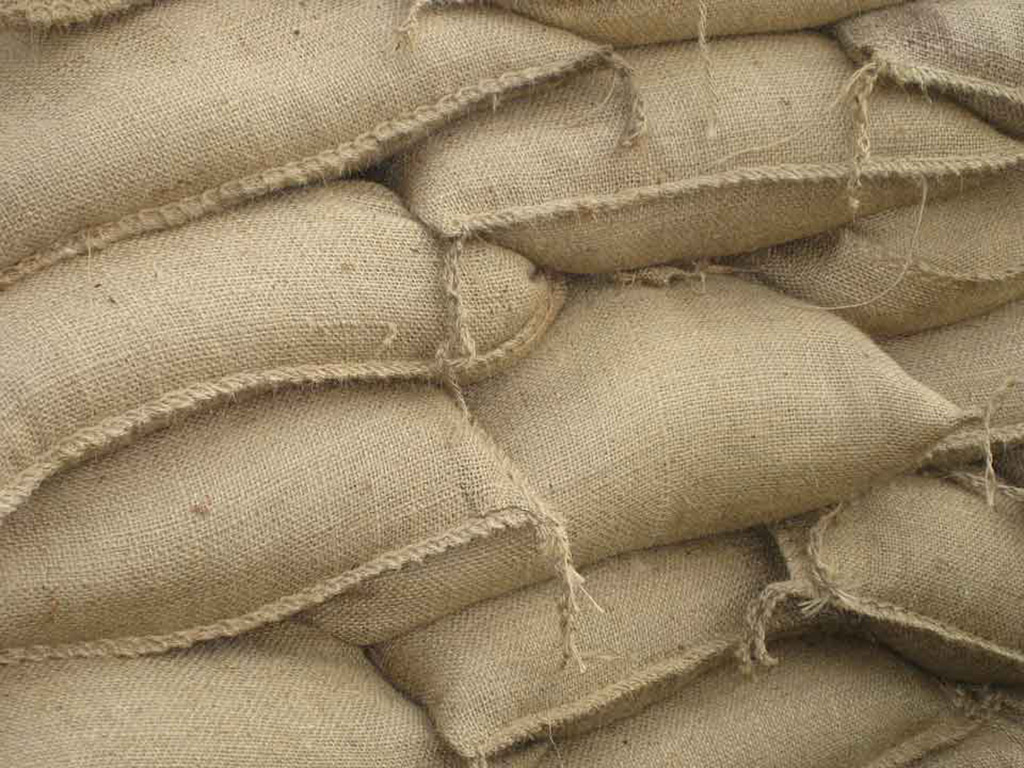 PVC is another strong, powerful plastic for creating sandbags. PVC sandbags are usually factory-manufactured and last for a long time. Furthermore, they can hold plenty of filler material and act as suitable bags to weigh down stop signs.
Wondering where you can get hold of these amazing PVC sandbags? Check out Sino Concept – we sell waterproof and highly reflective sandbags that will meet your needs.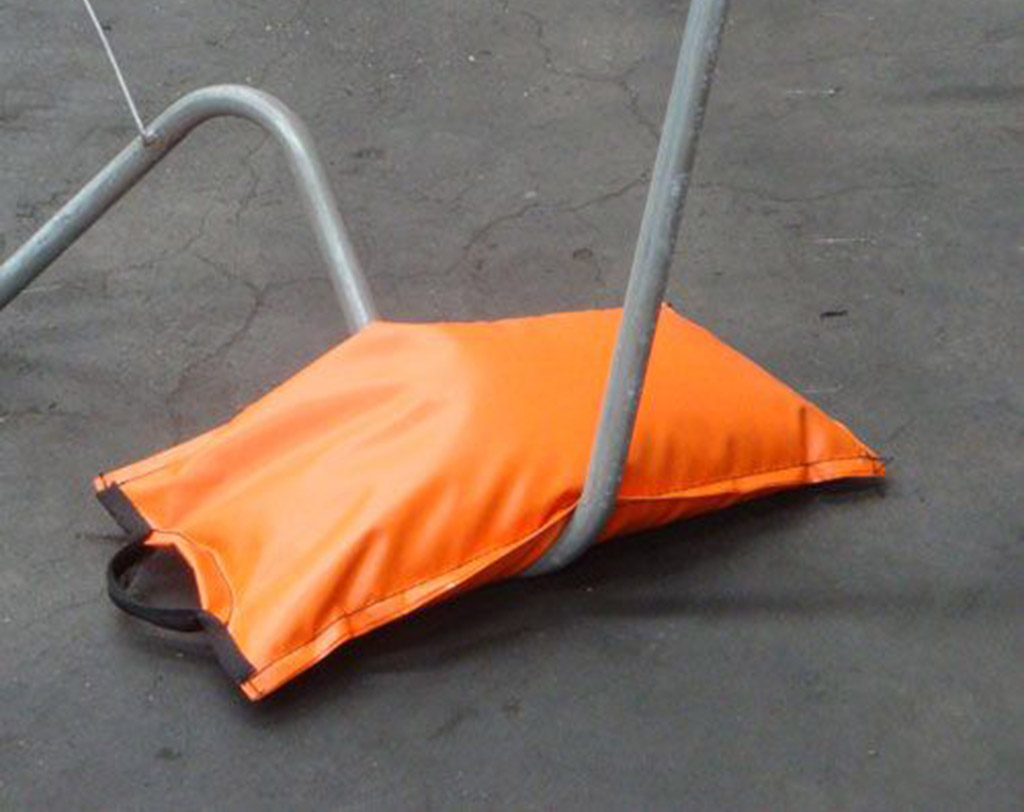 What size of sandbags should I use to hold down a road sign?
Traffic engineers have created sturdy bases for sign stands to prevent falling. But still, a heavy gust of wind and improper support can cause them to move and break.
Therefore, sandbags are a great tool for keeping them in place. Let's discover the best size of sandbags for stabilizing road signs.
The standard size of a woven polypropylene bag is 14 in by 26 in, and it's the perfect size to hold and stabilize a road sign. Moreover, the weight is not too heavy, allowing you to lift and move them easily.
Similarly, a hessian bag with 33 x79cm long dimensions and a tie-string is well suited for stabilizing the road signs. That's all about the suitable dimensions to effectively ballast a sandbag. Let's talk about the weights.
Usually, if you want a sandbag to hold down a road sign and prevent it from collapsing, heavy-duty bags weighing around 50 lbs are preferred. They are strong and sturdy, perfect for protecting road signs from falling behind.
Not only that, but they are also easy to install and carry. Furthermore, some sandbags have coarse handles and zippers, allowing you to carry them easily.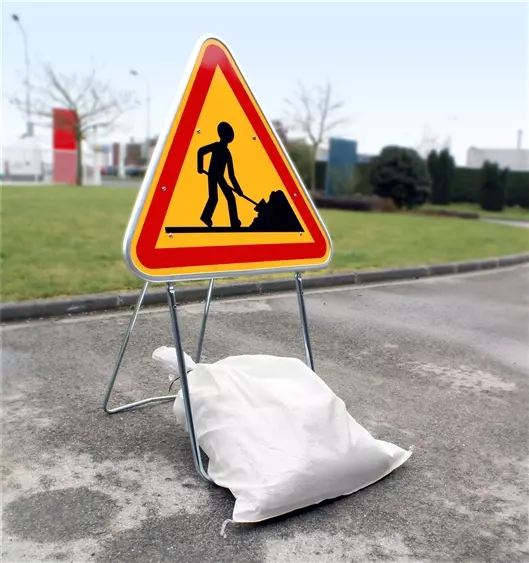 Which filler is the best for sandbags?
You can fill sandbags with different fillers, including beach sand, aggregate, rocks, white sand, dirt, and gravel. However, sand has fine particles that can pulverize easily, causing dust.
Play sand works best in such cases since it doesn't pulverize as much as other sand types. Another major decision can be deciding the right colour for the bags according to the intended use.
The orange and yellow sandbags are ideal for ballast purposes. These are vibrant colours, and humans can spot them easily.
It's better to fill sandbags with heavy sand as others can seep through it easily. Although any sand type can work, it's essential to check the sandbags now and then to maintain them.
Can sandbags be filled with dirt?
As mentioned above, sandbags are the strongest when filled with heavy clean sand or soil that doesn't leak out.
You may fill a sandbag with dirt, but it won't be effective compared to clean sand or soil since the rocks and small roots can puncture the sandbag and distort its usefulness.
Dirt filling can especially fail if you use a sandbag for flood control as the water can penetrate through it easily and soften the soil, distorting the purpose of the sandbag.
Nonetheless, you must purchase sandbags of the right quality material, like polypropylene or hessian, which are strong and sturdy. Similarly, the filler material should be heavy enough to ensure they do not pulverize and deteriorate.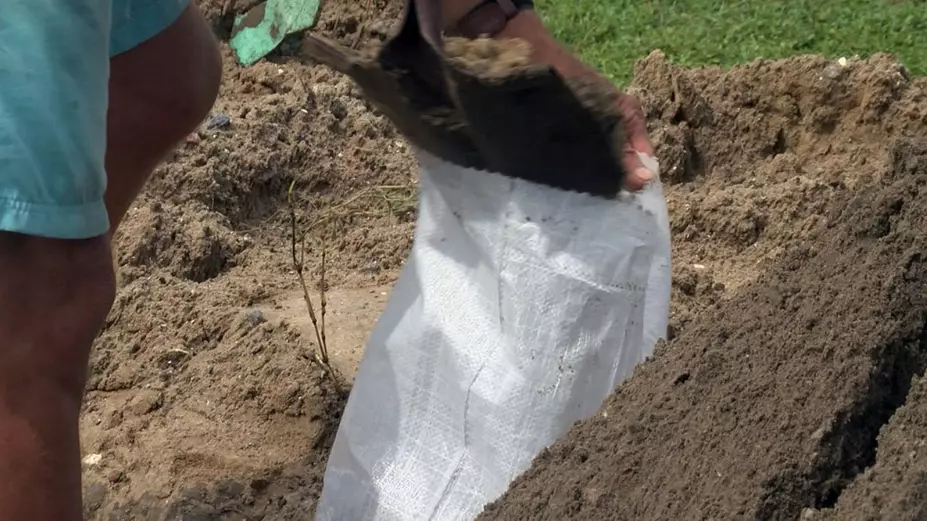 Now, you know the various types, weights and materials used for making a sandbag.
However, the preparation of sandbags varies with each situation. For example, the preparation process is simple if you require sandbags for ballast or weighing down any objects.
With a shovel and a helping hand, you can fill one sandbag in as little as five minutes. Once done, you can stabilise this bag on the specific signpost or gazebo legs.
Similarly, the preparation process can be extensive if you require sandbags for flood protection. For instance, a single floodwall of 4 feet high would require a minimum of 60 and a maximum of 78 sandbags.
Here's the process of creating a sandbag wall for flood protection:
Fill the sandbag using a shovel. You can use a barrel or wheelbarrow to transport sand.
Clear the area where you'll place the sandbag.
Stack the sandbags in a pyramid shape to provide a strong foundation for the wall.
Stomp the bags to leave no gaps.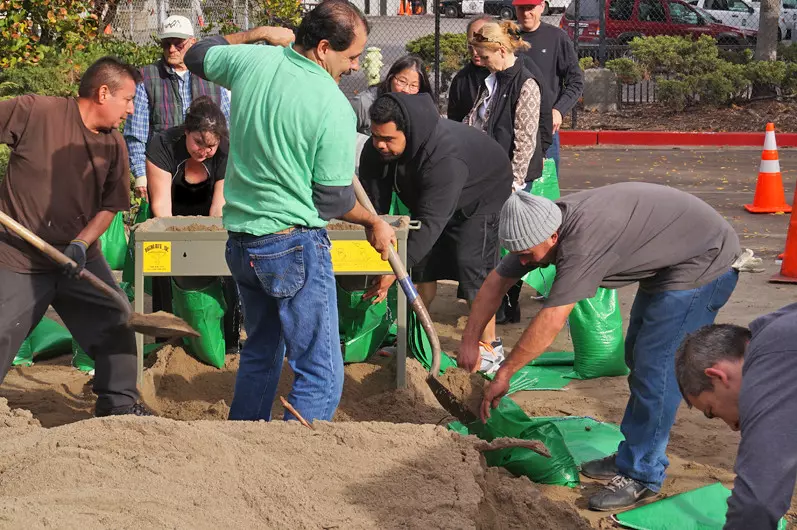 Indeed, sandbags are paramount in traffic management. After all, signages are for the safety of pedestrians, and if they are broken, motorists can be misguided, resulting in numerous accidents.
Therefore, if you're a property owner concerned about the signages in your area, sandbags are a great tool to purchase. Plus, it's not too difficult to create one. You're all set to go with just two people and a shovel.
Wondering where you can get high-quality sandbags? Look no further than Sino Concept – a traffic management company producing numerous traffic control devices to ensure road safety. We even have orange waterproof PVC sandbags that you can use for multiple applications.
Check out our offerings today!
To learn more, we advise you to refer to the following pages: