A simple guide to purchasing sand bags!
Sandbags are sturdy sacks used worldwide for different purposes. They can support lightweight traffic signs, reduce flood risk, divert the direction of flood waters, and improve functional fitness.
Sandbags differ based on size, material, quality, and additional features. Since various sandbags are available in the market, deciding which one to select can be difficult.
If you are having difficulty choosing a sandbag, this article will tell you all about sand bags that you need to know to purchase a better product.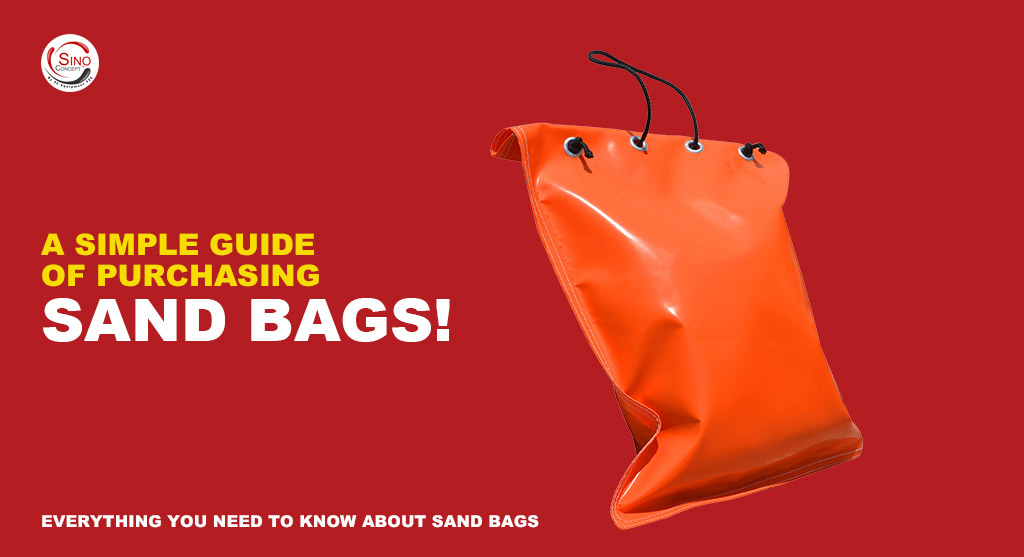 You can easily purchase heavy-duty bulk bags from their manufacturers, online stores, or local markets. There are several vendors available in the market that sell sandbags. They come in different sizes and variations depending on the user's requirements.
Your needs will tell where you can find such sandbags. If you are looking for sandbags only for flood prevention, look for vendors that sell sandbags made up of hessian and polypropylene bags.
However, for sandbags with multiple usages, including traffic management and fortification, you should preferably look for vendors selling PVC sandbags.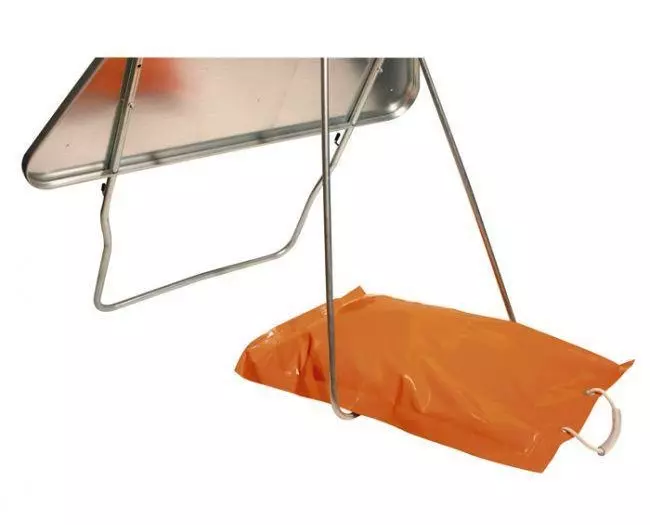 There isn't just one purpose for which sandbags are used. They are used for flood prevention, ballast, flood management, erosion control, ultimate sandbag training, and many other applications.
Using weight bags as a flood barrier or for sandbagging is an old technique that has been in use for centuries. Bags of sand are placed at the edging of areas such as a flood zone, flood plain, or flood-prone site to form sturdy walls or flood barriers.
If you live in a flood-prone area, you can get flood information from the national weather service providers or by reading national flood insurance rate maps. It will help you with flood control and flood risk management.
Sandbags are also used to prevent soil erosion. When a natural disaster like a flood or drought occurs, the floodwater gets absorbed into the sacks along with debris, saving the land from flood damage.
They are used by the military or army corps of engineers to fortify and protect civil buildings and homes. Sand is very cheap and easily available; therefore, high walls can be built using sand-filled bags.
Sand does not decay early, meaning it lasts longer than any other material. Sand-filled bags are placed on the feet of unstable, lightweight traffic signs so they don't fall due to heavy rain or wind.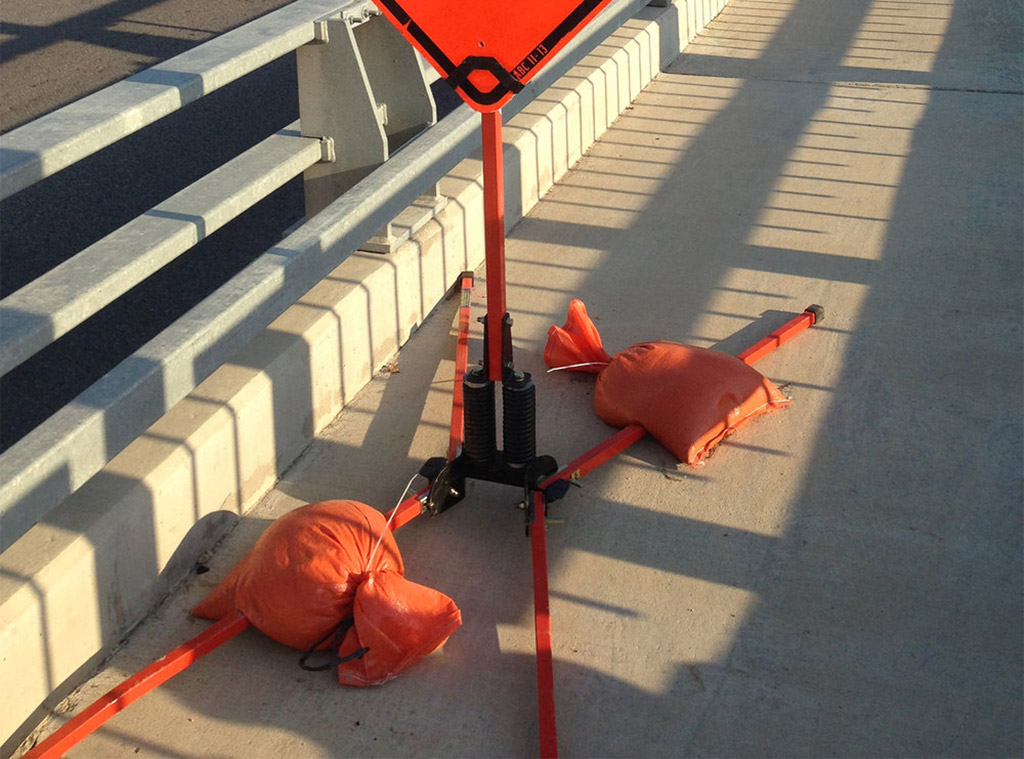 Filled sand bags vs unfilled sand bags: which one should you buy?
The major concern while purchasing sandbags is whether they should be bought, filled or unfilled. You can easily find both types of sandbags locally. The type of sandbags you should purchase depends on the task for which you use them.
Filled sandbags are difficult to lift and are at a higher risk of splitting. You can purchase an empty and then fill it with sand yourself. However, you should remember the required sand and the time it takes to fill it in the bag.
You can buy empty sandbags for flood protection, sign stability, military bunkers, and many other purposes, as they offer more benefits.
Here are some of the reasons why you should buy empty sandbags instead of pre-filled sandbags:
Sandbags can be easily moulded and adjusted if they are partially filled. The typically pre-filled sandbags available are filled to the top, which makes them rigid. If you are using them for flood elevation, then they won't be able to sag due to negligible space.
Lifting the pre-filled sandbags takes a lot of energy, especially when they are saturated. However, an empty sandbag is good due to its agility and can be moved easily. You can fill it in later according to your requirements.
There is a higher chance of the bag splitting if it is moved too many times. This is especially true in the case when the bag has been wet for a long time or exposed to UV rays. Empty bags are advantageous as they can be lifted easily without exerting any pressure on the bag material.
Buying an empty sandbag is recommended in most cases. However, if the sandbags are to sit in place permanently, you should buy heavier sandbags as they save the time and energy required to fill the sand.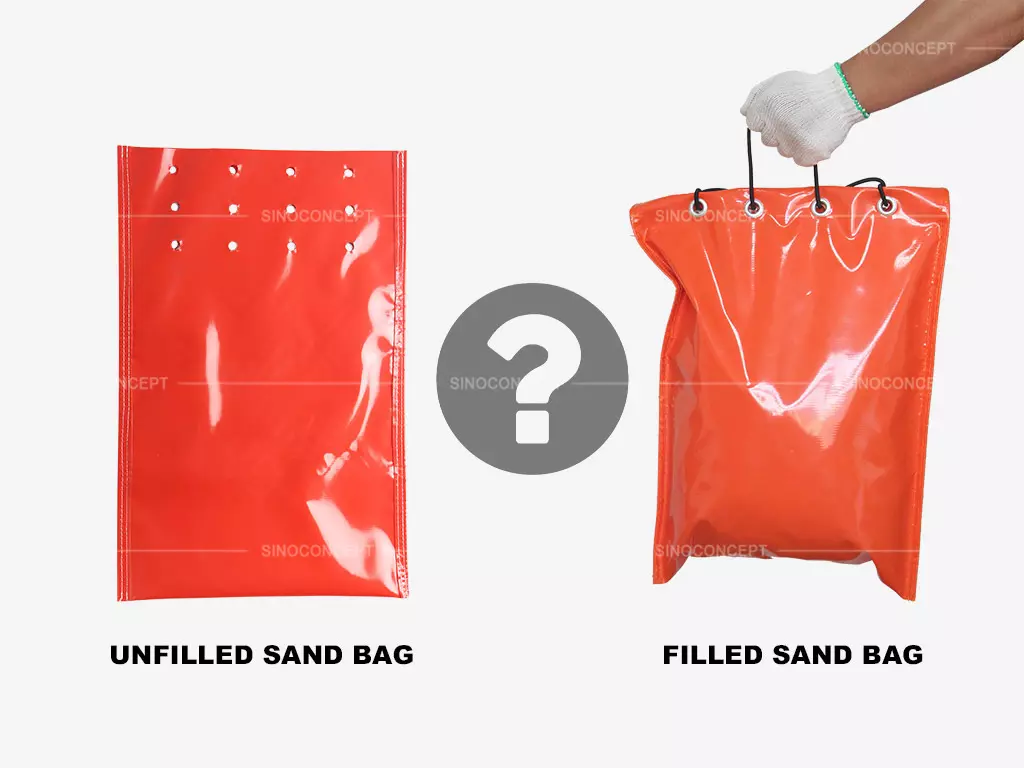 Important elements that determine a sandbag's price
The price of the sandbag is highly dependent on certain factors. They include filling material, labour, construction material and size.
Sand is an important element you should consider when calculating the price of a bag. Each company offers different sandbag options, including empty, partially, or fully filled.
Empty sandbags are the cheapest as you have to fill them yourself. Some bags are available partially filled with 10-15 kg of sand. In the same way, fully-filled bags have the highest price as they have the greatest amount of sand.
The average time required to fill up 12 bags is 1 hour. This time is for a single person and reduces when the number of people working increases. However, increasing the number of people increases the labour cost, which also increases the price of a bag of sand.
Sandbags are made using different woven materials. The most commonly used materials for manufacturing sandbags are hessian, polypropylene, and PVC. So, the prices of each sandbag may vary depending on the material that has been used to manufacture them.
The most common sandbag sizes range from 14 by 26 inches to 17 by 32 inches. The larger the sandbag's size, the greater the amount of sand or construction material required, which increases the price.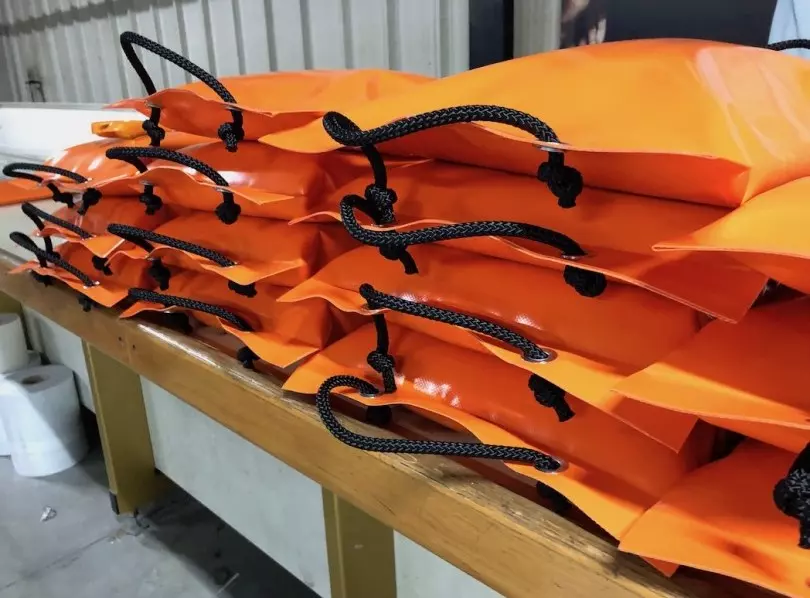 Top 5 sand bag manufacturers!
Here is a list of the top 5 sandbag manufacturers from whom you can buy sandbags according to your needs.
B & Q PLC is a multinational company providing DIY and home improvement-related services. Its sandbags are made up of burlap material and can hold water for a long time.
The sandbags cannot be reused, and they have to be decomposed after using them. The life for each bag is 7 weeks. B & Q bags are beneficial for flood defences.
Screwfix is another popular sandbag name. They make durable sandbags using a blend of high-quality materials such as Sodium Polyacrylate. The best part about these sandbags is that the installer can cut them into smaller sizes.
Additionally, they take very little storage space and can be folded flat.
Grainger manufactures good quality sandbags to withstand flooding during unconventional heavy rains and for fencing public works in the war era. They can bear heavy weights up to 50 lb. The sandbags are made up of polypropylene and are specifically designed for fresh and saltwater.
Jaybro sandbags are mostly made up of hessian material. They sell 50 empty bag sets in bulk; you must fill them yourself. These sandbags provide super durability and drainage for flood water.
Sino Concept manufactures ultimate sandbags using PVC, a long-lasting and efficient material. These are perfectly suitable, especially for traffic management signs. The double-stitched seams make them usable for a long time. These sandbags are resistant to UV rays and can hold up to 15 kg of sand.
Sandbags are sturdy and famous for their versatility. The Federal Emergency Management Agency and other agencies that follow the national flood insurance program can buy them from sandbag manufacturers, e-commerce stores, and local stores.
Many companies manufacture sandbags to prevent flood and storm hazards. Each uses different materials to make these bags for flood hazard prevention, sandbagging, fencing, emergency management, floodplain management, etc.
Not all sandbags can be used for multiple purposes. Therefore, you must consider your basic needs and requirements before investing in them.
To learn more, we advise you to refer to the following pages: