Sino Concept: how did everything start?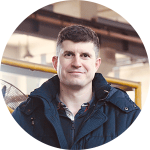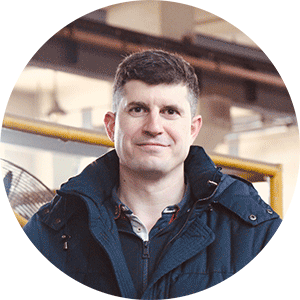 Hey, I'm Felix Bizouard, I am French and have been living in China since 2008. I opened Sino Concept in Qingdao in 2009. We have now 3 factories, where we manufacture rubber, metal and plastic products.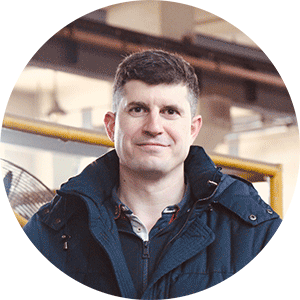 Hey, I'm Felix Bizouard, I am French and have been living in China since 2008. I opened Sino Concept in Qingdao in 2009. We have now 3 factories, where we manufacture rubber, metal and plastic products.
Our mission:
We help you to reduce your cost and import Traffic control & Parking Equipment directly from our factories in China.
Our clients:
We help companies looking to grow their business, reduce their costs by buying directly from the manufacturer. If you also want to grow your business, whether you are a manufacturer, wholesaler or online store, feel free to contact us! We export our products to more than 20 countries: 80% in Europe and 20% in the rest of the world.
When you think about importing from China, you might be concerned about the following
problems:
Quality issues or nonconformities.
Unreliable packing & damaged goods.
Communication problems & misunderstandings.
Logistics & customs clearance problems.
We have GOOD NEWS for you! The reason why we have created Sino Concept is to face all these problems!

Quality first:
By having our own 3 factories here in Qingdao, managed by both European and Chinese people, we can ensure you will get the product you are expecting. Do you want to check our quality? Don't hesitate to ask for free samples!

Reliable packing:
We pack all our products into steel racks, wooden crates or metal pallets. This guarantees safe transportation (China is very far from your place), safe unloading & easy storage in your warehouse.

Reduce your shipping costs:
You don't know how to import from China and deliver the products to your warehouse? Don't worry, our team can arrange your order from our factory to your place!

Overcome communication barriers:
We have sales offices in France, Germany and Finland, so we can easily communicate with you.
If you have any questions, feel free to send us a message below or email us at [email protected], you can also reach our French office on 0033 9 71 39 29 67.
We are always happy to help, as much as we can!
Tempered Glass Road Stud By Sino Concept
If you are looking for high-quality and sturdy tempered glass cat's eye road reflectors at attractive prices, you better keep reading! Indeed, thanks to our location in Qingdao, China, we can provide you with our glass road stud supplies which are great value for money. This large-sized road glass stud is excellent for application in various road-traffic circumstances. You can find them on a roadside near roundabouts, intersections, crosswalks and pedestrian crossings.
The 360-degree directional reflection of our glass studs makes sure that drivers will be able to see right the way of driving and take the necessary precautions.
Furthermore, the highly reflective glass material provides ideal roadway visibility during low light weather conditions or hours of darkness. Indeed, thanks to the highly bright materials, our road studs are favoured by all road users, including cyclists, pedestrians, motorists and drivers.
What's more? Our tempered glass cat's eye road reflectors offer a durable, long service life that lasts without additional maintenance. So, you can rest assured that your road stud investment will last for years. In addition, our easy-to-install glass road studs make the task of ensuring smooth traffic flow simple.
Are you working for a road construction company, traffic safety equipment store or specialising in road surface pavement marking?
Especially if you are offering products and services such as solid white line markings, road traffic signs, glass beads, solar studs, led light beacons, traffic lights, or highway signs, then our glass road stud (big size) could be an ideal addition to your business!
So, what are you waiting for? If you need cost-efficient and durable road safety studs, you have come to the right place!Besides, our broad road stud product line includes plastic road studs, aluminium road studs, recycled rubber and steel-based guardrail reflectors.
If you need another type of reflector studs, contact us today, and we will do our utmost to develop the proper road safety product to meet your requirements! Besides, you might be interested in viewing our glass road stud (small size).
Where and how to install glass road studs?
Our tempered glass road studs can be placed on highways, traffic lanes, roadways, carriageways, freeways, driveways and other traffic circumstances.
Especially our road studs are a great addition to road marking to fulfil any long-term traffic control plan. Besides, our road studs are easy to install onto the ground.
Here are brief cat's eye road reflector application instructions:
1. Find the desired road stud installation location (roadway, highway, motorway, carriageway, intersection, roundabout, driveway, crosswalk, freeway etc.)
2. Make a hole on the asphalt or tarmac with professional road marking devices and remove all the possible dirt.
3. Insert special epoxy resin or asphalt mastic on the hole and place the road stud on the place.
4. Wait till it dries and enjoy the sturdy road marking reflector placement!
If you need any further information on how to install our glass road reflectors, please get in touch with our professional team today, and we are happy to help you!

Road Safety Glass Reflectors Studs at Economical Prices
Are you looking to buy road reflector stud studs at competitive supplier prices?Great, in that case, feel free to send us an inquiry with the required product quantities through our website contact form. Then our Sino Concept sales team will reach you back with an offer, including our road stud unit price and delivery time estimation.
How can we keep our road stud price low? Well, our road stud prices are not the lowest on the market, but thanks to our strict quality control and factory location in Qingdao, China, we can offer you weatherproof road stud supplies at attractive low prices. Besides, we can provide you with a significant price discount on bulk road studs orders. For any further information on our road stud pricing, contact us today!

Sturdy Quality Traffic Road Glass Studs
At Sino Concept, we put great effort to offer you tempered glass road studs that are durable and long-lasting. Indeed, our glass road studs withstand car impacts, heavy vehicular traffic and harsh weather conditions with ease. To ensure our road studs are of the finest quality, we carefully inspect the quality before dispatch to your destination. Would you like to receive a glass road stud product sample before placing an order? In that case, feel free to contact us, and we are happy to send you road stud sample pieces with just the cost of delivery.

Slip Road Reflective Studs UK Delivery Arranged
Are you thinking about how to arrange the road stud delivery to your destination? In that case, do not worry any longer. We at Sino Concept have been specialising in the export of road studs for many years, so we are more than capable of handling the delivery for you. We will take care of everything; just sit back, relax and wait for the order to be delivered.
Indeed, we have road stud clients from various countries worldwide, especially from the United Kingdom (UK), France, Poland, Germany, Belgium etc. Besides, you might be interested in our traffic management or traffic calming products such as speed bumps, cable ramps, speed humps, traffic cones or roadworks beacons. Indeed, combining other products into the order may save on transportation expenses when the container is being loaded.
To discover further information on our road stud transportation services, please contact us today!
Various Tempered Glass Road Stud Colours UK Available
We at Sino Concept can supply our road stud products in various colours. Indeed, one of the most popular product colour varieties is white glass road studs in the UK. Yet, we also offer red and white, green, blue, yellow and amber colour road reflectors.
Is your business related to highway safety, pedestrian safety, traffic engineering, public works, road signs or traffic control devices? Then we could be an ideal match made to work together! Besides, we advise you to get in touch with us before placing an order for road studs if you are thinking about having the road stud colours customised. This way, we can offer you unique product colour specifications to meet your requirements.
Please contact us today for more information on our various road stud colours!
Who is eligible to order tempered glass road studs from us?
We at Sino Concept offer our products to the public, i.e. any individual or business may order road studs from us. Our clients consist of resellers, wholesalers and companies who specialise in pavement marking, road marking equipment, public road works etc.
Does your product line consist of traffic control signs, road signage, railroad crossing signs, stop lights, yield signs, traffic signals or retro-reflective warning signs? Or are you offering marking services such as road markings, pavement markings, or city streets surfacing? Then we at Sino Concept can be your ideal business partner! With years of experience in this field, we know what it takes to be a reliable business partner.
Also, we are confident that if you place an order with us, we will not let you down. We are keen to develop new business associations and hope you contact us soon.
How to place a road stud order from Sino Concept?
In case of placing a road stud order from us, we would kindly ask you to provide the following information:
The full delivery address (including postal/zip code).
The exact number of tempered glass road studs required.
Phone number and email address to be used as a contact during the order.
Once we receive your inquiry, we will contact you to confirm the order and provide you with a final road stud price quotation.
Also, we would like to remind you that we offer a significant price discount for large quantity reflector stud orders. For further information on our road stud pricing, product details, or placing an order, please feel free to contact us today!
Our full range of Reflective road studs