Sino Concept: how did everything start?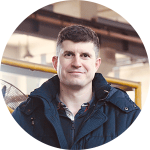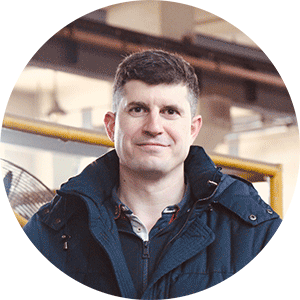 Hey, I'm Felix Bizouard, I am French and have been living in China since 2008. I opened Sino Concept in Qingdao in 2009. We have now 3 factories, where we manufacture rubber, metal and plastic products.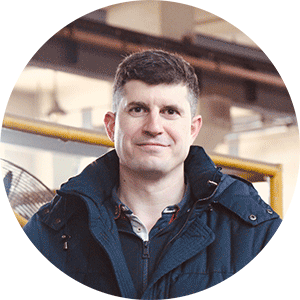 Hey, I'm Felix Bizouard, I am French and have been living in China since 2008. I opened Sino Concept in Qingdao in 2009. We have now 3 factories, where we manufacture rubber, metal and plastic products.
Our mission:
We help you to reduce your cost and import Traffic control & Parking Equipment directly from our factories in China.
Our clients:
We help companies looking to grow their business, reduce their costs by buying directly from the manufacturer. If you also want to grow your business, whether you are a manufacturer, wholesaler or online store, feel free to contact us! We export our products to more than 20 countries: 80% in Europe and 20% in the rest of the world.
When you think about importing from China, you might be concerned about the following
problems:
Quality issues or nonconformities.
Unreliable packing & damaged goods.
Communication problems & misunderstandings.
Logistics & customs clearance problems.
We have GOOD NEWS for you! The reason why we have created Sino Concept is to face all these problems!

Quality first:
By having our own 3 factories here in Qingdao, managed by both European and Chinese people, we can ensure you will get the product you are expecting. Do you want to check our quality? Don't hesitate to ask for free samples!

Reliable packing:
We pack all our products into steel racks, wooden crates or metal pallets. This guarantees safe transportation (China is very far from your place), safe unloading & easy storage in your warehouse.

Reduce your shipping costs:
You don't know how to import from China and deliver the products to your warehouse? Don't worry, our team can arrange your order from our factory to your place!

Overcome communication barriers:
We have sales offices in France, Germany and Finland, so we can easily communicate with you.
If you have any questions, feel free to send us a message below or email us at [email protected], you can also reach our French office on 0033 9 71 39 29 67.
We are always happy to help, as much as we can!
Galvanized Steel Base Guardrail Reflector Stud by Sino Concept
Our steel-based guardrail studs are excellent road devices installed on steel guardrails. They are ideal for improving the visibility of guardrails and guardrail systems. Indeed, our guardrail studs are equipped with highly reflective PMMA lenses. Hence, our guardrail reflector devices are ideal for enhancing traffic safety during low visibility conditions on major motorways and driveways.
Moreover, our guardrail studs are quick to bolt on and remove. Also, thanks to the hot-dip galvanised surface-treated steel base and the PMMA lenses, our guardrail reflectors are suited for use in high-speed traffic areas and harsh weather conditions.
What is more, our road studs are supplied directly from our factories located in Qingdao, China. This gives you the chance to enjoy high-quality guardrail reflectors at economical supplier-direct prices.
Is your business related to highway products such as road signage, barrier systems, stainless steel posts, hot-dip galvanized roadside guardrails or traffic management equipment? In that case, we could be made to work together, thanks to our available road reflector marker and highway safety cone product range.
Moreover, are you looking for another material or type of road studs? If so, we can offer you reflective road marker products, including rubber-based guardrail reflectors and solar road studs made with glass, recycled plastic and alloy aluminium.
And for the glass road studs, we have 2 different versions: Large glass road studs and small glass road studs.
If you have any questions about our company, reflective road studs or available roadway equipment, please feel free to contact us, and our sales team is delighted to be of your assistance.

Affordable Price Steel Guardrail Reflectors
Are you looking for steel-based guardrail studs to provide higher visibility on steel guardrails or steel roadside safety barriers? If so, our affordable price steel-based guard rail reflectors could be a fantastic addition to your road stud product range!
How can we keep our road stud price low? We are not among the cheapest road stud suppliers in the market, but we can offer you guardrail markers with excellent value for money. Indeed, our steel-based guard rail reflectors are manufactured on the basis of the hot-dip steel galvanizing process. This is an environmentally friendly method to prevent steel from rusting. This also means that our guardrails are affordable for many road safety companies to use. Besides, we can offer you significant price discounts on large road stud orders.
Are you interested in our guardrail stud prices or sales conditions? Please send us an inquiry through our contact form with the required product quantities, and our helpful sales team will be happy to provide you with an exact product price.

Custom-Made Guardrail Reflector Studs Available
Do you require customised guardrail reflectors optimal for guardrail system projects?
If so, we at Sino Concept do our utmost to help you receive road stud supplies matching your requirements.
If you need trapezoidal shape raised pavement markers or custom material road studs made of metal, plastic, or aluminium, please get in touch with us with your desired reflector stud details.
Then, our sales staff will do their best to find a solution matching your product specifications and budget.

High Resistance Guardrail Reflectors
Do you need solar guardrail reflectors ideal for outdoor roads or high-speed traffic areas?
If so, our steel-based guard rail stud could be the ideal road device to suit your requirements.
Thanks to the hot-dip galvanized steel surface treatment, our steel base reflector is perfect for permanent placement on guardrails.
What is more, the attached PMMA lenses are shatter-proof, and they do not require any electricity as they work by reflecting the upcoming traffic headlights and sunlight rays.
Would you like to inspect the guardrail reflector product sample before making a final purchasing decision?
In that case, we are happy to send you a road stud product piece with just a shipping price.
International Guardrail Reflector Shipping Service
No matter where you are located, we can supply our guardrail reflectors to your desired location. Indeed, since 2009 we have handled logistics of our road safety and traffic control equipment worldwide. We have clients primarily from the Europe, United Kingdom (UK), Germany, France, Poland etc.
To ensure that our guardrail reflectors arrive at your destination in flawless condition, we pack them into sturdy steel-reinforced wooden crates. Moreover, we suggest adding to the order our other products such as cable protector ramps, traffic delineator panels and crowd control barriers. This way, the container can be loaded in space-efficient manner and transportation expenses may be cut.To discover our entire product range, please view our new catalogue page. If you have any questions about our guardrail reflector shipping methods or delivery times, please get in touch with our helpful management team today!
Who is eligible to order guardrail marker studs from us?
The answer is simple; as long as you need guardrail markers in large quantities, traffic safety equipment, construction site products or related accessories, then our guardrail reflectors could be the product you are looking for.
Especially if your business is related to pedestrian steel railings, federal highway products, led hazard lights, or crash-test traffic barriers, then we think that we could be ideal to start as your direct product supplier and manufacturer!
How to move forward with the steel-based guard rails reflector order?
If you would like to place customised steel-based road guardrails order, please follow these easy steps: 1. Fill in our contact form with required product names and quantities or send us an inquiry with a design drawing for bespoke road marker equipment. 2. Receive the order price and payment conditions. 3. Agree on the delivery schedule. 4. Complete the payment, and your reflector order will be shipped as soon as possible.
Do you need more information on our steel-based guardrail order process? In that case, contact us, and we are happy to guide you through our road stud ordering process.
Friendly Customer Service and Road Safety Railing Studs
At Sino Concept, we also put great effort to ensure that our clients are first and foremost satisfied. Indeed, our customer service team is always available to answer any product-related questions. For example, do you want more information about our road stud material, type or price? In that case, please contact us today, and we will be happy to provide you with the answers.
Furthermore, our factories are located in Qingdao, China, but our team management consists of Europeans. Thus, we can offer you reflector road studs and understandable customer service with a European touch!
Are you a traffic safety store owner or selling products such as reflector mounting hardware, led light post sign supplies, beam solar lights or double-sided road markers? In that case, we think that our guardrail studs could be excellent to fulfil your traffic safety product selection
Our full range of Reflective road studs