Sino Concept: how did everything start?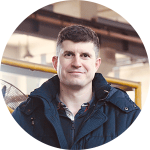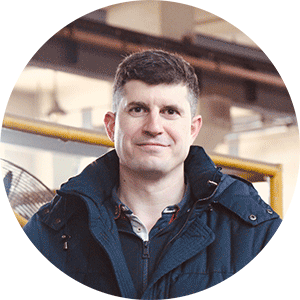 Hey, I'm Felix Bizouard, I am French and have been living in China since 2008. I opened Sino Concept in Qingdao in 2009. We have now 3 factories, where we manufacture rubber, metal and plastic products.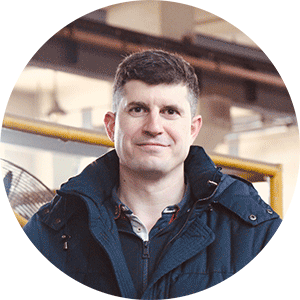 Hey, I'm Felix Bizouard, I am French and have been living in China since 2008. I opened Sino Concept in Qingdao in 2009. We have now 3 factories, where we manufacture rubber, metal and plastic products.
Our mission:
We help you to reduce your cost and import Traffic control & Parking Equipment directly from our factories in China.
Our clients:
We help companies looking to grow their business, reduce their costs by buying directly from the manufacturer. If you also want to grow your business, whether you are a manufacturer, wholesaler or online store, feel free to contact us! We export our products to more than 20 countries: 80% in Europe and 20% in the rest of the world.
When you think about importing from China, you might be concerned about the following
problems:
Quality issues or nonconformities.
Unreliable packing & damaged goods.
Communication problems & misunderstandings.
Logistics & customs clearance problems.
We have GOOD NEWS for you! The reason why we have created Sino Concept is to face all these problems!

Quality first:
By having our own 3 factories here in Qingdao, managed by both European and Chinese people, we can ensure you will get the product you are expecting. Do you want to check our quality? Don't hesitate to ask for free samples!

Reliable packing:
We pack all our products into steel racks, wooden crates or metal pallets. This guarantees safe transportation (China is very far from your place), safe unloading & easy storage in your warehouse.

Reduce your shipping costs:
You don't know how to import from China and deliver the products to your warehouse? Don't worry, our team can arrange your order from our factory to your place!

Overcome communication barriers:
We have sales offices in France, Germany and Finland, so we can easily communicate with you.
If you have any questions, feel free to send us a message below or email us at [email protected], you can also reach our French office on 0033 9 71 39 29 67.
We are always happy to help, as much as we can!
Rubber Guardrail Road Reflector Studs by Sino Concept
Rubber-based guardrail reflector studs are essential road safety devices used on public roadways and federal highways. They provide a visual warning to drivers when approaching the roadside guardrail and help to prevent vehicular traffic accidents.Are you looking for rubbed-based road reflectors directly from the supplier in bulk quantities?
Excellent! We at Sino Concept are proud to offer you these high-performance and sturdy rubber reflectors at competitive factory-direct prices!
Moreover, our wide road stud reflector product range includes: Glass type road studs (large version), glass type road studs (small version), plastic roadway studs, aluminium reflectors, and steel based guardrail reflectors.
To fulfil your traffic management or traffic calming equipment supplies, we also offer you traffic safety products such as speed cushions, retro-reflective traffic cones, wheel stops, lane divider curbs, recycled rubber speed bumps and speed humps.
Is your business related to equipment such as traffic signs, metal guard systems, bridge rail systems, sign stands, safety barriers, traffic barriers or glass beads? In that case, we could have the perfect opportunity to add our road studs to your product supplies!
Indeed, by working with Sino Concept, you can save a lot of time and money, thanks to our vast product manufacturing range. To get started, please get in touch with our energetic team, and we are happy to be of your assistance.
Where can rubber-base guard rail reflectors be installed on?
The guardrail safety reflectors are ideal for use on roadside guardrails. There are different locations where our reflective road studs can be used: Federal highway, motorway and other high-speed road traffic locations.

Rectangle Reflective Guardrail Road Studs Installation
You may wonder how to install our guardrail reflector studs? It's easy!
Mostly rubber-based guardrail studs are installed on top of galvanised steel or concrete guardrails.
Here are the simple rubber guardrail reflector installation steps:
Place the guardrail reflector stud on top of the rail.
Secure it with additional steel screws to the guardrail.
Please note that every installation may vary depending on your requirements and local construction standards.
If you wish any further information on how to install our rubber guardrail reflectors, please get in touch with us today, and we are happy to help.

Economical Rubber Roadside Stud Prices
Thanks to our local manufacturing in Qingdao, China, we can offer you reflector studs at low factory-direct prices! Indeed, pay no longer extra costs when purchasing road safety devices such as reflector studs. By working with us, you cut all the intermediates of your supply chain and enjoy road safety equipment directly from our factory at reduced expenses.
Are you a pedestrian safety specialist, or is your business related to guard rails, metal barriers, highway safety railing, galvanized steel posts, reflective tape material or traffic barrier systems?
In any case, we think that our highway products, such as reflective rubber studs or highway safety cones, could be an excellent addition to your product range.
Do you need price information, product details or a quote for road studs? Please contact us today for any further information on our road stud product price or sales conditions.

Custom Reflective Road Marker Equipment
Do you need another type, shape or colour reflective road studs or raised pavement markers? In that case, you better keep on reading. Indeed, we at Sino Concept also consider custom road stud orders – the more quantity, the better price!
Are you a traffic safety store owner or specialising in reflective solar studs, post sign guards, white lines paint or roads surface pavement material? In that case, we are sure we can provide the customised road studs that could perfectly match your requirements.
We can offer you reflective road studs in colours such as bright yellow, white, blue, orange, green, among many others. Also, we can provide you with road markers made with materials such as aluminium metal, plastic and steel.
Please provide us with your specifications or ideas regarding product details or send us a picture. Our technicians would be delighted to investigate all possibilities for your specific road marking equipment. If you are interested in custom products such as reflective guardrail reflector led studs, please contact our helpful sales team today.
Guard Rail Road Stud Excellent Quality Ensured
At Sino Concept, we make sure to offer you road studs of the finest quality. Thanks to our in-house factories and strict quality control, we can provide you with durable road safety devices that comply with all European and international standards. Moreover, we carefully examine the product quality before dispatch from our factory. Thus, by working with us, you are assured of receiving products that meet your expectations.
Are you working for a company specialising in road reflector material, flashing led light barriers, solar glass beads, or even the steel crash barrier systems? In that case, we could have the fantastic quality plastic reflector studs available to fulfil your product line!
Besides, if you want to receive our rubber road stud product sample to review the quality or ask questions about our products, please get in touch, and we are happy to be of your assistance.
Worldwide Road Reflector Shipment Available
No matter where in the world you are, we can deliver our guardrail reflector studs to your delivery location in flawless condition. Indeed, since 2009 we have handled logistics and transportation of traffic control equipment and road safety devices worldwide. To ensure that you receive traffic studs in the best condition, we pack them into sturdy and reinforced heavy-duty wooden cases. For further information on our packing methods or delivery options, please get in touch with us, and we are happy to help you out.
We also manufacture steel crowd control barriers, cable protector ramps, and high-reflectivity sheet orange cones that could be a great addition to your road stud supplies.
Besides, to discover our complete traffic safety and steel urban furniture product selection, please feel free to view our catalogue pdf page.
Friendly Road Stud Customer Service Team Available
We offer high-quality road safety stud materials and treat each customer with the utmost respect. From sales to after-sales services, we at Sino Concept are here to help you throughout your purchasing process. For example, do you want to ask about our road studs application steps or have a question about our minimum road reflector stud order quantity? In that case, feel free to send us an inquiry through our website contact form, and our energetic team is happy to be of your assistance within 24 hours.
Our full range of Reflective road studs