Sino Concept: how did everything start?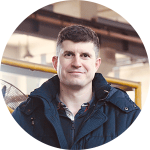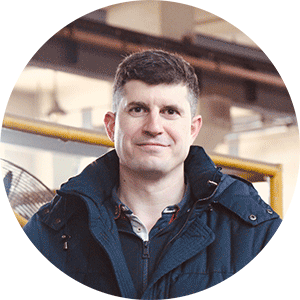 Hey, I'm Felix Bizouard, I am French and have been living in China since 2008. I opened Sino Concept in Qingdao in 2009. We have now 3 factories, where we manufacture rubber, metal and plastic products.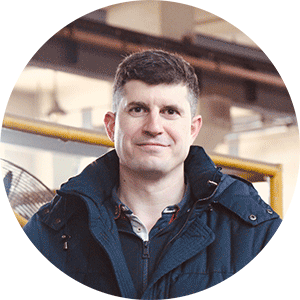 Hey, I'm Felix Bizouard, I am French and have been living in China since 2008. I opened Sino Concept in Qingdao in 2009. We have now 3 factories, where we manufacture rubber, metal and plastic products.
Our mission:
We help you to reduce your cost and import Traffic control & Parking Equipment directly from our factories in China.
Our clients:
We help companies looking to grow their business, reduce their costs by buying directly from the manufacturer. If you also want to grow your business, whether you are a manufacturer, wholesaler or online store, feel free to contact us! We export our products to more than 20 countries: 80% in Europe and 20% in the rest of the world.
When you think about importing from China, you might be concerned about the following
problems:
Quality issues or nonconformities.
Unreliable packing & damaged goods.
Communication problems & misunderstandings.
Logistics & customs clearance problems.
We have GOOD NEWS for you! The reason why we have created Sino Concept is to face all these problems!

Quality first:
By having our own 3 factories here in Qingdao, managed by both European and Chinese people, we can ensure you will get the product you are expecting. Do you want to check our quality? Don't hesitate to ask for free samples!

Reliable packing:
We pack all our products into steel racks, wooden crates or metal pallets. This guarantees safe transportation (China is very far from your place), safe unloading & easy storage in your warehouse.

Reduce your shipping costs:
You don't know how to import from China and deliver the products to your warehouse? Don't worry, our team can arrange your order from our factory to your place!

Overcome communication barriers:
We have sales offices in France, Germany and Finland, so we can easily communicate with you.
If you have any questions, feel free to send us a message below or email us at [email protected], you can also reach our French office on 0033 9 71 39 29 67.
We are always happy to help, as much as we can!
Why choose our roadworks beacon as construction site equipment?
This type of roadworks beacon is mainly used in France but also in some other countries in Europe. It is used on construction sites and temporary road maintenance projects to guide and warn road users of the work zone. It is also ideal to limit work zone areas on public and private roads.
To ensure its visibility day and night, we at Sino Concept offer metal roadworks beacons with reflective film class 1 and class 2. The T1 reflective film is ideal for daytime road construction projects when the view is clear.
We suggest our road beacon with reflective film class 2 for improved visibility during night or from a long distance. Our high-performance reflective films are indeed excellent to increase the safety of all road users, including pedestrians.
The small metal roadworks beacon is also the best to protect road construction operators and vehicular traffic passing near the road work site.
Moreover, we manufacture our metal roadworks beacons at our factories in Qingdao, China. That gives you the opportunity to benefit from competitive prices with top quality traffic beacons. Please note that we also manufacture roadworks beacons in plastic and traffic delineator panels for the Northern Europe market.
The use of roadworks beacon allows:
To ensure the safety of road maintenance operators in road construction projects;
To warn all road users of the restricted construction area.

What to know about our metal traffic beacon type?

Different models of roadworks beacons
We manufacture two models of roadworks beacons, with single and double-sided retroreflective films. The traffic metal beacon consists of a sturdy steel tube and a plate with either T1 or T2 retroreflective films, making it a high-performance road marking device day and night.
Moreover, we finish our reflective sheets with a special anti-UV treatment to enhance their durability against the impact of sunlight. We also manufacture Scandinavian traffic beacon.

Are you a supplier of traffic safety equipment or do you need road safety equipment for road maintenance projects?
Or is your business related to temporary traffic management equipment to secure work areas? Excellent! Indeed, we at Sino Concept have been manufacturing road safety equipment since 2009. That's why we understand the importance of supplying you with competitively priced road devices of uncompromising quality.

Metal beacon to ease temporary traffic management plans
To ease out the installation, we specially designed our metal delineator beacon with a specially structured end part. Indeed, the steel bevelled tip allows quick connecting to the ground.
For any further information you may need about construction and worksite equipment and management, don't hesitate to contact us! Our team specialising in temporary road traffic safety is always ready to help.
Why choose the small roadworks beacon by sino concept?

Direct manufacturer of temporary traffic management equipment
We manufacture our roadworks beacon of hot-dip galvanised steel to assure its quality over the years of active temporary traffic controlling use.
Besides, we connect the base plate and aluminium support tube with ultra-durable steel bolts, improving the resistance and safety of the road construction safety markings.
We at Sino Concept carry out careful quality checks at each manufacturing stage to ensure resistant and long-lasting traffic control beacons. This way, you can enjoy the benefit of providing quality traffic safety equipment for your clients.

Quality roadworks beacons at reasonable prices
Our primary goal is to manufacture all our products with attractive pricing but without compromising quality. Choosing to work with Sino Concept allows you to benefit from a delineator beacon with the fairest price in the market. Indeed, we manufacture our roadworks beacons at our factories in Qingdao, China.
By having our in-house factories and quality control, and European management, you enjoy the benefit of both worlds. Indeed, we at Sino Concept have more than twelve years of experience in manufacturing temporary traffic controlling equipment and road safety devices. For any further information on our manufacturing processes, sales conditions, products, please contact us!
Characteristics of the roadworks beacon delineator