Sino Concept: how did everything start?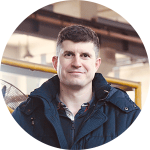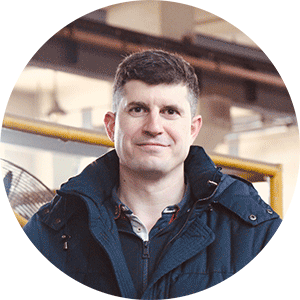 Hey, I'm Felix Bizouard, I am French and have been living in China since 2008. I opened Sino Concept in Qingdao in 2009. We have now 3 factories, where we manufacture rubber, metal and plastic products.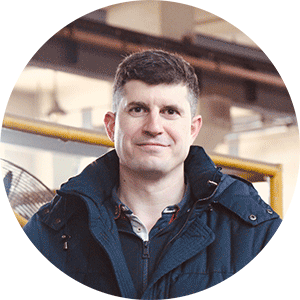 Hey, I'm Felix Bizouard, I am French and have been living in China since 2008. I opened Sino Concept in Qingdao in 2009. We have now 3 factories, where we manufacture rubber, metal and plastic products.
Our mission:
We help you to reduce your cost and import Traffic control & Parking Equipment directly from our factories in China.
Our clients:
We help companies looking to grow their business, reduce their costs by buying directly from the manufacturer. If you also want to grow your business, whether you are a manufacturer, wholesaler or online store, feel free to contact us! We export our products to more than 20 countries: 80% in Europe and 20% in the rest of the world.
When you think about importing from China, you might be concerned about the following
problems:
Quality issues or nonconformities.
Unreliable packing & damaged goods.
Communication problems & misunderstandings.
Logistics & customs clearance problems.
We have GOOD NEWS for you! The reason why we have created Sino Concept is to face all these problems!

Quality first:
By having our own 3 factories here in Qingdao, managed by both European and Chinese people, we can ensure you will get the product you are expecting. Do you want to check our quality? Don't hesitate to ask for free samples!

Reliable packing:
We pack all our products into steel racks, wooden crates or metal pallets. This guarantees safe transportation (China is very far from your place), safe unloading & easy storage in your warehouse.

Reduce your shipping costs:
You don't know how to import from China and deliver the products to your warehouse? Don't worry, our team can arrange your order from our factory to your place!

Overcome communication barriers:
We have sales offices in France, Germany and Finland, so we can easily communicate with you.
If you have any questions, feel free to send us a message below or email us at [email protected], you can also reach our French office on 0033 9 71 39 29 67.
We are always happy to help, as much as we can!
What to know about our plastic roadwork beacon?
The roadworks beacon has various names among the road safety industry.
For example, the PVC road beacon is also known as a traffic delineator, plastic delineator panel, road beacon, and safety beacon among many others.
Because we at Sino Concept manufacture temporary traffic control equipment since 2009 in our factories in Qingdao, China, we understand the high importance of durable and competitively priced traffic beacons to succeed in your temporary road and traffic management projects.
Our roadworks beacon design is similar to its little brother, the "Northern Europe delineator panel". And the smaller road beacon is also an essential road guidance equipment in the temporary traffic management product category.
This safety beacon is most common in Northern Europe, for example, in Denmark, Norway, Sweden and Finland, but also in Poland.
Why choose Sino Concept to buy traffic delineators?

Where are traffic panels ideally installed?
Ideally, the PVC road beacon is installed on the side of the road or in the middle of the traffic lane to indicate driving direction during temporary traffic control projects, such as federal highway, road construction maintenance services or any construction project.
The beacon panel helps to protect the road work zone from cars and other vehicular traffic. For example, it is excellent for use on highways, roadways and also in urban areas to indicate road closures, intersection roads in maintenance or construction work zones.

Enhanced visibility and quality of our roadworks beacons
We offer our roadworks beacons with high-quality reflective films to improve their visibility during night, foggy or rainy weather.
Indeed, thanks to our strict quality control and measurements, our PVC delineator panels will last in use for years, even through difficult or harsh weather conditions. Moreover, our plastic beacon has an additional option for attaching a warning or safety lamp of your choice on top of the panel for improved traffic safety and visibility.

Road beacon panel customisation options available
We at Sino Concept are versatile and do our best to adapt to your requirements to help you succeed in your business. Therefore, we offer a wide selection of reflective films, including film grades of class 1 and class 2.
Moreover, thanks to our company structure and moderate size, we have numerous customisation possibilities. We can adjust the delineator panel colours, for example, from white to black or blue, or stick the reflective film brand of your choice.
Which type of reflective film to choose for your traffic beacon panel?
We offer and stick retroreflective films of your choice. Our selection of reflective films includes class 1 and class 2 types of reflective films.
Roadworks beacon with class 1 adhesive film is ideal for slow traffic areas and instalment on roadways. It offers excellent visibility during the day and is especially helpful during short and temporary traffic management projects.
Roadworks beacon with class 2 adhesive film is better for highways or other high-speed traffic zones. It has higher retroreflective values and offers improved visibility day and night, even from long distances.

The design of our traffic delineator panel
We manufacture our plastic road beacon by a blow moulding technique. The structure is sturdy with sufficient space for retroreflecting red and white film sheets inclined at 45 degrees. The bottom connection part dimension is square of 60 mm x 60 mm. This square size allows easy installation on the most common rubber or plastic baseplates in Europe. The top part size is a diameter of Ø 42 mm. In addition, we designed the top and bottom connection parts with a special structure for easy grip and handling. Moreover, we integrated our safety delineator panel with a unique self-locking stacking system for convenient storage. Also, the Ø 42 mm diameter top part allows easy installation of warning and safety lamps.
For the following reasons, our delineator panel does not include integrated steel or aluminium tubes:
In the event of an accident, it could be more dangerous;
The recycling of the road beacon will be more convenient.
What makes us say that our traffic road beacons have an uncompromising quality? To ensure that our delineator panel lasts through challenging weather conditions such as cold winters and stormy days, we have increased the thickness of the plastic in several strategic places. The sturdy designs allow you to use it for years and benefit from maintenance-free road construction signalling equipment.
What makes our red and white delineator beacon by Sino Concept economical choice? We manufacture our temporary traffic management equipment in large quantities to allow low production costs and you to receive road marking and traffic control devices at low, competitive prices. The material we use in our PVC road panels is pure, non-recycled, high-density polyethene (HDPE). The virgin plastic HDPE material allows the beacon to return to its shape in case of impact.
What is the main weakness of recycled plastic delineator panels? We at Sino Concept chose to manufacture our safety traffic panels of virgin plastic. In comparison, cheaper, recycled plastic road beacons are very stiff and break more easily over time. Therefore, recycled PVC beacons are not a good choice on the long run, resulting in decreasing maintenance and road safety material costs.
More questions about our traffic delineator posts?

What models of plastic safety beacons do we offer?
At Sino Concept, you can choose between the five following traffic beacon panel models:
Film on 1 right side for traffic delineators on the right of the road;
Film on 1 left side for the traffic delineators to the left of the road;
Film on 2 sides left / left;
Film on 2 sides right / right;
Film on 2 sides, left / right.


Where is traffic delineator panel most commonly used?
Ideally used as temporary road guidance and marking equipment, on:
Driveways with separate traffic lanes;
Sometimes in urban areas by communities or public works companies.
If you need another type of delineator panel or need advice, please get in touch with us. We at Sino Concept are delighted to be of your assistance, and our product customisation possibilities are numerous.

EU type delineator beacons for temporary traffic management projects
Our EU road beacon is helpful to indicate driving direction, allowing smooth traffic flow on temporary traffic management projects.
Also, the PVC road beacon is an excellent road dividing alignment and is a vital part of the vertical signage product range.
In addition, our safety beacon is helpful for warning road users of the dangers on the road and helping car drives avoid various obstacles such as holes and fractures in the roadway.
Characteristics of the road beacon delineator panel by Sino Concept