Sino Concept: how did everything start?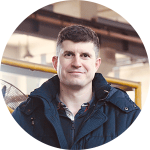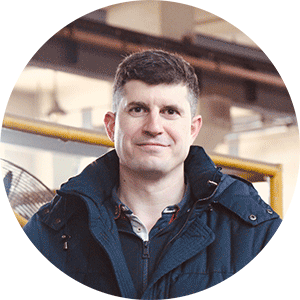 Hey, I'm Felix Bizouard, I am French and have been living in China since 2008. I opened Sino Concept in Qingdao in 2009. We have now 3 factories, where we manufacture rubber, metal and plastic products.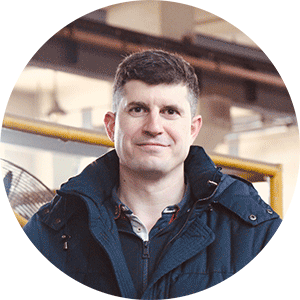 Hey, I'm Felix Bizouard, I am French and have been living in China since 2008. I opened Sino Concept in Qingdao in 2009. We have now 3 factories, where we manufacture rubber, metal and plastic products.
Our mission:
We help you to reduce your cost and import Traffic control & Parking Equipment directly from our factories in China.
Our clients:
We help companies looking to grow their business, reduce their costs by buying directly from the manufacturer. If you also want to grow your business, whether you are a manufacturer, wholesaler or online store, feel free to contact us! We export our products to more than 20 countries: 80% in Europe and 20% in the rest of the world.
When you think about importing from China, you might be concerned about the following
problems:
Quality issues or nonconformities.
Unreliable packing & damaged goods.
Communication problems & misunderstandings.
Logistics & customs clearance problems.
We have GOOD NEWS for you! The reason why we have created Sino Concept is to face all these problems!

Quality first:
By having our own 3 factories here in Qingdao, managed by both European and Chinese people, we can ensure you will get the product you are expecting. Do you want to check our quality? Don't hesitate to ask for free samples!

Reliable packing:
We pack all our products into steel racks, wooden crates or metal pallets. This guarantees safe transportation (China is very far from your place), safe unloading & easy storage in your warehouse.

Reduce your shipping costs:
You don't know how to import from China and deliver the products to your warehouse? Don't worry, our team can arrange your order from our factory to your place!

Overcome communication barriers:
We have sales offices in France, Germany and Finland, so we can easily communicate with you.
If you have any questions, feel free to send us a message below or email us at [email protected], you can also reach our French office on 0033 9 71 39 29 67.
We are always happy to help, as much as we can!
Northern Europe Road delineator panel by Sino Concept
Are you looking for a reliable Scandinavian road delineator supplier? Excellent, then you better keep on reading. Indeed, we at Sino Concept follow strict quality control measures to ensure that you receive road delineators that perfectly fit your road safety business. Thanks to our available reflective sheeting RA1, RA2, RA3, we can offer you roadworks panels that fulfil your safety requirements even in poor lighting conditions.
This road delineator panel type is mainly used in Northern Europe in countries such as Finland, Sweden, Norway but also in Poland.
Is your business related to traffic control equipment, road barricade systems, road construction signs, warning sign posts, traffic control devices, channelizers or even traffic engineering? In any case, our delineator panels could be a fantastic addition to your product line.
Besides, you might be interested in checking our metal roadworks beacon panel or EU-type plastic roadworks beacon model.
High-reflective vertical roadway delineator panels
Are you either working on road projects which require RA1, RA2 or RA3 grade films? We at Sino Concept got you covered.
Indeed, we stick high-performance and weatherproof reflective sheetings to our road delineators.
By default, we offer you the following reflective sheeting grades:
Class RA1: Engineering grade.
Class RA2: High-Intensity grade.
Class RA3: Prismatic Grade.
RA1 type sheets we recommend for use on bright areas where traffic speeds are slow. Moreover, RA2 and RA3 grade reflective sheetings are recommended for higher speed limit areas when the visibility is poor.

Special design stackable plastic delineator panel
With this product, we wanted to develop something unique in the design. Thus, we invented a convenient stacking system for our Scandinavian road delineator panels. Indeed, you can pile up quickly our delineators for easy storage, transport and use on temporary traffic control plans.
Moreover, suppose you are familiar with solid white line markings, guide signs, road signs, advance warning signs, road signage or other services or products.
In that case, we are sure we could have the ideal road beacon available for your business.
Would you like to hear more about what makes our Northern European roadworks beacon special? In that case, contact us today, and we are happy to introduce you to our safety beacon panel.

Superb quality delineator beacon panels
Are you worried that the reflective sheet quality will not last against weather impacts or sunrays? Or that the plastic will crack easily?
Do not worry; our high-quality and 22.2 mm thick plastic panel is sturdy tested against impacts and different weathers.
Moreover, if you want further to discover our product quality, feel free to ask for a sample. We are happy to send you a delineator panel product sample with just the shipping cost.
For any further information, please get in touch with us today! Moreover, all our products are approved by our clients. By working this way, there will be no surprise with the product quality.

Competitive price vertical traffic delineators available
Are you interested in buying attractive price reflective delineator panel supplies? Excellent, because we at Sino Concept can supply you with road beacons at competitive prices thanks to our local factory facilities in Qingdao, China. Besides, we aim to offer you excellent value for money products. We may not be the cheapest roadworks panel supplier in the market, but we supply you with traffic safety products that will not disappoint.
Are you a traffic safety shop owner or selling equipment such as polyethylene post bollard covers, flexible HDPE safety cones, mount bike racks, stop signs or parking signs? In any case, our affordable price traffic panels could be an ideal addition to your product range.
To have further information on our delineator price or sales conditions, please contact us today, and our sales staff is happy to be of your assistance.
Custom-made road traffic delineators
Do you require another size, colour, or reflective sheet delineator panels to fulfil your traffic control plan supplies? Perfect to hear. Indeed, we at Sino Concept do our utmost to meet your customisation requirements.
For instance, we can help you further if you need bright lime colour reflective sheets or yellow colour delineator panels. Also, we can add your company logo on the sheeting if desired.
Does your country have a particular type of standard for roadworks panels? In that case, please get in touch with our team, and we are delighted to supply you with a roadworks panel compliant with your local standards.
More to know about our scandinavian K5C traffic beacon?

Worldwide traffic panel shipping service available
Are you located in Europe and wondering how to arrange the freight to your location? In that case, worry no more. We at Sino Concept have handled the logistics of our products since 2009. Thus, we can ensure that you receive the products within the agreed delivery schedule. Also, we stack our road delineators on wooden pallets in a space-efficient manner to allow reduced transportation costs per product.
Besides, we are sure that our Scandinavian delineator panel is a fantastic complement to your product line related to traffic signals, city streets signs and markings, heavy traffic lanes or even pedestrian crossings signs.
Would you like to hear more about our container loading or delivery methods? Contact us today, and we are happy to do our utmost to help you out.

Traffic cone, road beacon delineator and rubber product supplier
What makes us so unique in the traffic management industry?
We can manufacture and load into a container plastic, rubber and steel products.
Indeed, by working with us, you can find equipment such as cable ramp protectors, street furniture or even traffic calming products such as speed humps.
Are you working for a company specialising in temporary work zone services, pavement markings, traffic control signs, highway signs, or even road sign stands? In that case, we are sure that our products such as reflective road studs and traffic beacons could be an excellent addition to your business.

Helpful team to assist you with red yellow beacon panels
Besides our products, also our customer service is top-notch. Indeed, we help you throughout the purchase and assist you in choosing the right features, ensuring your satisfaction with the purchase. Moreover, even our factories are in China; our sales team is European. Thus, we can offer you the best of both worlds; affordable price and excellent product quality and service.
Are you doing wholesale business and selling equipment such as crowd barrier covers, no-parking signs, flashing yellow light beacons or traffic intersection traffic signs? In that case, our heavy-duty cable ramps could be an excellent addition to the order with our safety beacons.
Do you have any questions about our minimum order quantity (qty), product description, or available stock situation? Contact us today through our contact form, and we are happy to reach out back to you as soon as possible. Also, to view more information on our company, visit our home page.