Sino Concept: how did everything start?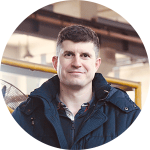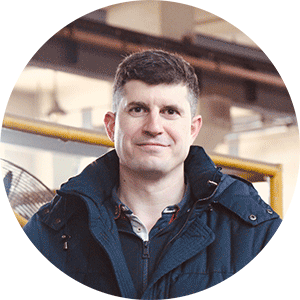 Hey, I'm Felix Bizouard, I am French and have been living in China since 2008. I opened Sino Concept in Qingdao in 2009. We have now 3 factories, where we manufacture rubber, metal and plastic products.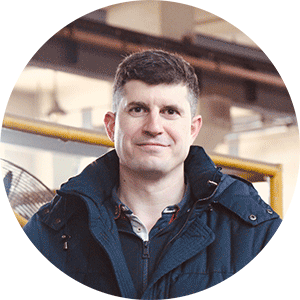 Hey, I'm Felix Bizouard, I am French and have been living in China since 2008. I opened Sino Concept in Qingdao in 2009. We have now 3 factories, where we manufacture rubber, metal and plastic products.
Our mission:
We help you to reduce your cost and import Traffic control & Parking Equipment directly from our factories in China.
Our clients:
We help companies looking to grow their business, reduce their costs by buying directly from the manufacturer. If you also want to grow your business, whether you are a manufacturer, wholesaler or online store, feel free to contact us! We export our products to more than 20 countries: 80% in Europe and 20% in the rest of the world.
When you think about importing from China, you might be concerned about the following
problems:
Quality issues or nonconformities.
Unreliable packing & damaged goods.
Communication problems & misunderstandings.
Logistics & customs clearance problems.
We have GOOD NEWS for you! The reason why we have created Sino Concept is to face all these problems!

Quality first:
By having our own 3 factories here in Qingdao, managed by both European and Chinese people, we can ensure you will get the product you are expecting. Do you want to check our quality? Don't hesitate to ask for free samples!

Reliable packing:
We pack all our products into steel racks, wooden crates or metal pallets. This guarantees safe transportation (China is very far from your place), safe unloading & easy storage in your warehouse.

Reduce your shipping costs:
You don't know how to import from China and deliver the products to your warehouse? Don't worry, our team can arrange your order from our factory to your place!

Overcome communication barriers:
We have sales offices in France, Germany and Finland, so we can easily communicate with you.
If you have any questions, feel free to send us a message below or email us at [email protected], you can also reach our French office on 0033 9 71 39 29 67.
We are always happy to help, as much as we can!
Floor cycle rack 2000 by Sino Concept
We manufacture our floor bike rack 2000 with mild steel and then apply a hot-dip galvanised surface treatment, which ensures suitable cycle storing both indoors and outdoors. We also design our 2000 floor bike racks to accommodate two bicycles securely. And our 2000 model bike racks can be installed inline for the bike parking arrangement length of your choice. Indeed, their convenient size makes them perfect for areas with a limited cycle storage space.
Indeed, by working with us, you no longer have to worry about having your cycle storage system equipment rusted or corroded even in harsh weather conditions. Besides, we have received a lot of excellent 5 stars feedback from our clients regarding the bicycle rack quality and sturdiness. In addition, we are delighted to provide you free bike rack product sample at just a cost of transportation.
Why choose bike racks and cycle stands from Sino Concept?

Various steel bike stand customisation options available
At Sino Concept, we offer you the possibility of bespoken bike racks.
Indeed, you can choose from multiple bicycle rack customisation options, including:
Powder-coat RAL colour of your choice;
Hot-dip galvanised steel finish;
Custom bike stand dimensions or design.Would you require our floor bike rack 2000 or a customised steel bicycle stand?
If the answer is yes, please contact our experienced sales representatives who will help you acquire the best bike racks at attractive prices.

Where to use our floor cycle rack 2000 model?
Our floor bike rack 2000 is a versatile and compact bicycle storage solution for indoor and outdoor applications.
They provide ideal bicycle parking facilities to car parks, sports centres, schools, parking garages, outside home and offices. Indeed, our 2000 cycle rack is an excellent choice for any location with sufficient space available for bicycle storage solutions. Moreover, we recommend that our floor bike garage racks be installed in any cycling environment, which requires a secure method to park bicycles.
If you are interested in another type of floor bike racks, we manufacture bike rack 4000 and bike rack 5000 to accompany several numbers of bicycles. For improved bike storage security, we also produce lockable bicycle stands. Also, for outdoor applications, we provide traditional U-shaped bicycle hoop stand models of Sheffield bike stands and Harrogate bike stands.
More to know about our floor bike stand product

Easy-to-install cycle parking racks
Our mounted floor bike rack 2000 is a convenient way to store bikes quickly, which is why they are perfect for public areas that receive high traffic levels. Indeed, they are easy to bolt down on the ground or concrete for additional stability and bike storage security.
Also, our floor bike racks are ideal for workplaces with limited time to install cycle parking methods. Besides, you can install our bike racks in a row for the bike storage width of your choice.

Increased bike storage security against thefts
Our bike rack 2000 floor cycle storage is also a good choice for areas where bike thefts are common.
Indeed, our robust steel construction of bicycle racks provides an outstanding level of bike storage security as cyclists can attach their cycle wheels securely to our bike floor stands.
For more information on our sales conditions or cycle stand price (no VAT incl.), please contact our sales team.

Purchase floor bike stands directly from the manufacturer
If you wish to buy our floor bike rack or stand any of our other cycle racks directly from the manufacturer, we are here to be of your assistance.
Cut any middlemen of your supply chain and enjoy bike racks at low factory-direct prices by working with us. With our factories in Qingdao, China, and European management team, we can assure floor bike racks at cost-efficient prices without compromising quality. Indeed, choose Sino Concept and save costs on bike rack equipment.
Wide product range of bicycle stands and street furniture
At Sino Concept, we provide an opportunity to work with only one cycle parking system manufacturer while offering a broad selection of bike racks and urban street furnishings. Indeed we specialise in manufacturing bike racks, cycle hoops, parking bollards, foldable barriers, litter trash bins, tree guard fences, road safety and traffic management equipment.
This allows you to acquire different types of products from various categories, saving you transportation costs and time when sourcing cycle stands and street furniture. Indeed, thanks to our comprehensive product list, you can easily acquire bicycle racks, black wheel stops, speed bumps, product accessories or urban street furniture that best suits your requirements.
Would you be interested in products that ensure safety of bicycles? We also manufacture 450 lockable bike racks and 460 lockable bike racks.

Delivery and transportation of bike racks
We at Sino Concept have a highly professional and trained team to handle the transportation and delivery of your cycle rack equipment.
We have both English-speaking sales professionals and logistics staff to allow for direct communication with our customers from all over the world, even though we mainly have clients from Europe, the United Kingdom, France, Poland, and Germany, among many other countries.
Good to know: To ensure secure transportation to your delivery destination, we pack our floor bike racks into sturdy steel crates. This way, the bike racks are safely transported and easy to store and unpack!

Receive a quote and place an order for floor bike rack
Are you a shop owner, or is your business related to cyclist equipment, bike frame storage racks, bicycle repair or maintenance services, bike lockers, vertical wall-mounted bike racks, bike tires, and Saris car adjustable roof racks or Thule hitch bike racks?
If yes, we are sure that our cycle racks could help your business with additional revenue and attract new customers. You no longer need to browse bike racks from Amazon! At Sino Concept, our team takes great pride in offering the most cost-effective cycle racks to cyclists all over the world: Our bicycle racks, such as our floor bike rack or cycle stand, provide bicyclists with a safe and easy way to store their bikes.
Whether you are looking for standard floor bike stands, cycle racks, or bicycle storage solutions for sale, our team is here to assist your business with the best possible products.

More information on our bike rack 2000?
For further information on our sales conditions, delivery options or bicycle stand price, please contact our sales team.
Our experienced staff will be glad to answer all your questions and provide you with further information regarding floor bike stand 2000.
Indeed get in touch with us now and receive a quotation for top quality cycle parking rack systems.
We are happy to provide you with tailor-made cycle parking solutions to suit your requirements. In addition, feel free to view our comprehensive product purchasing guides!
Our full range of Cycle racks and cycle stands