Sino Concept: how did everything start?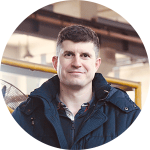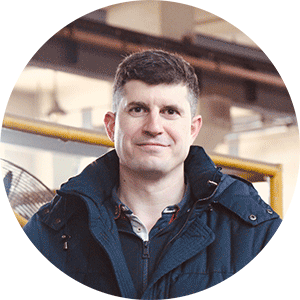 Hey, I'm Felix Bizouard, I am French and have been living in China since 2008. I opened Sino Concept in Qingdao in 2009. We have now 3 factories, where we manufacture rubber, metal and plastic products.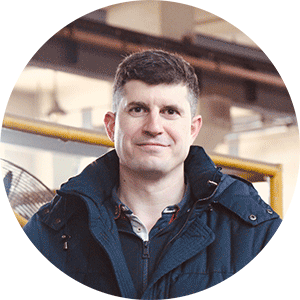 Hey, I'm Felix Bizouard, I am French and have been living in China since 2008. I opened Sino Concept in Qingdao in 2009. We have now 3 factories, where we manufacture rubber, metal and plastic products.
Our mission:
We help you to reduce your cost and import Traffic control & Parking Equipment directly from our factories in China.
Our clients:
We help companies looking to grow their business, reduce their costs by buying directly from the manufacturer. If you also want to grow your business, whether you are a manufacturer, wholesaler or online store, feel free to contact us! We export our products to more than 20 countries: 80% in Europe and 20% in the rest of the world.
When you think about importing from China, you might be concerned about the following
problems:
Quality issues or nonconformities.
Unreliable packing & damaged goods.
Communication problems & misunderstandings.
Logistics & customs clearance problems.
We have GOOD NEWS for you! The reason why we have created Sino Concept is to face all these problems!

Quality first:
By having our own 3 factories here in Qingdao, managed by both European and Chinese people, we can ensure you will get the product you are expecting. Do you want to check our quality? Don't hesitate to ask for free samples!

Reliable packing:
We pack all our products into steel racks, wooden crates or metal pallets. This guarantees safe transportation (China is very far from your place), safe unloading & easy storage in your warehouse.

Reduce your shipping costs:
You don't know how to import from China and deliver the products to your warehouse? Don't worry, our team can arrange your order from our factory to your place!

Overcome communication barriers:
We have sales offices in France, Germany and Finland, so we can easily communicate with you.
If you have any questions, feel free to send us a message below or email us at [email protected], you can also reach our French office on 0033 9 71 39 29 67.
We are always happy to help, as much as we can!
Harrogate bike stand by Sino Concept
Our Harrogate cycle stand is a tubular style bike rack that allows locking bicycles securely from the bike frame and wheel to prevent bike thefts.
Also, our hoop bicycle stands suit perfectly for various types of bicycles, such as mountain bikes, adult bikes, junior and children bikes etc.
Thanks to its simple design and wide usability, our cycle stand is a popular choice to secure bicycles in outdoors and public places.
We manufacture our Harrogate type cycle stands of mild steel with a hot-dip galvanised surface treatment and with a RAL powdered coated colour of your choice, which assures a long lifespan and good looks of the bike stand.
And due to its sturdy yet affordable steel construction, our bike stand will be a perfect match to secure bicycles in any environment.
The good news is that our cycle stands are available in both:
Surface-mounted to simply bolt-on with a drill and spanner;
Root-fix version, allowing you to concrete them on the ground.
Are you a reseller of biking accessories, pedestrian barriers, bike shelters, bicycle safety equipment or do you need Harrogate stands to supply bicycle storage facilities? In that case, our bicycle stands could be an excellent addition to your business.
Do you require more information on our bicycle stand or bike rack product range?

Custom Harrogate toast style bike stand finishes available
We also offer you various bike stand customisation options and finishes, including:
Fully hot-dip galvanised steel finish;
RAL powder-coated colour of your choice;
Bespoke dimensions and bicycle stand size.
Please get in touch with us if you have any questions or concerns regarding our bike stand customisation, including its design, size and functionality. We at Sino Concept are at your disposal to help you find the best cycle stand solution for any bicycle security needs.

Buy Harrogate bike stands directly from the manufacturer
Are you looking to buy bike racks or Harrogate bicycle stands directly from the factory?
Here at Sino Concept, we sell our bike racks directly to clients across the globe. Indeed, we help you to save costs and to cut any unnecessary middleman of your distribution chain.
Besides, we assure fantastic bike stand quality and a long lifespan of our bike racks due to direct production control over the manufacturing process. If you require a free bike rack product sample with just the cost of shipping at your charge, please contact us right away!

Pre-order custom bike stand in advance for quick manufacturing
Because we know how much fast delivery is important, we offer the option of placing your bike stand or cycle rack order in advance.
Our team will process the order immediately, which will be a help related to planning the exact manufacturing and delivery date for your bike stand order. Indeed, we at Sino Concept are aware that pre-ordering is particularly helpful when ordering larger volume orders. If you wish to know more about pre-ordering or delivery time, or how we can help your bike storage or street furniture business grow, don't hesitate to send us a contact form.
Choose Sino Concept to buy one of the best quality bike racks
Since we manufacture rubber and plastic products such as cable protectors, speed bumps and road safety equipment, working with us means that you are dealing with the one-stop street furniture and traffic safety equipment manufacturer. Indeed, we can combine many of our products into the same order container, which can reduce shipping expenses and minimum order quantity (MOQ).
If you need further details of our products, we are happy to be of your assistance.

Secure Harrogate bicycle parking stand delivery
Do you want to secure the delivery of your cycle stand equipment? We at Sino Concept offer reliable delivery service to your destination: We pack our bicycle racks into heavy-duty steel crates to ensure their safe arrival. Besides, we assure secure bicycle parking stand transportation thanks to regular shipping with reputable transport & logistics companies.
Also, it means that we can ensure fast and cost-effective delivery of your purchased bike racks both within the United Kingdom (UK) and across the world.

Cycle stands, bike racks and urban street furniture for sale
Do you want to acquire fully rounded top shape bicycle stands and other urban street furniture? If yes – then look no further since we manufacture a wide range of products. Our comprehensive street furniture selection includes but is not limited to:

How to install Harrogate bike parking stands?
First of all, choose the desired location for your cycle stands. Use a spirit level to check that your chosen area is horizontal before drilling holes into the surface. Make sure you leave enough space around the stand.
Once you have drilled the holes, remove any loose dirt inside the hole before bolting the arch style cycle stand base on the ground. Besides, if you are installing cycle stands by root fixing method, you should at least dig a minimum of 300 mm holes to the ground and then concrete the Harrogate bicycle stands on the place.
More information about our bike parking equipment

Which materials are suitable for the Harrogate cycle stand?
Harrogate type cycle stands come in various materials and steel finishes such as stainless steel, mild steel, aluminium, zinc-coated steel and hot-dip galvanised. We recommend stainless steel and hot-dip galvanised surface treatment of bike racks for their durability. Moreover, stainless steel bicycle racks offer a sleek appearance while hot-dip galvanised stands can be used also indoors and outdoors, thanks to their corrosion and rust resistance.
Also, if you want to install bike racks outside, we recommend sticking graphic reflective wrap films (grade RA1 or RA2) as they can increase the visibility of your bike stands.

Who can be interested to buy Harrogate cycle stands?
Customers who purchase our bike racks are interested in bicycle parking solutions that can be used for public, commercial and residential bike storage.
That is why we offer various types of bicycle stands such as wall-mounted cycle stand, freestanding and welded ground-level type cycle racks.
We also recommend installing tubular style bicycle stands near school areas, hospital services, shopping centres, car parks, motorcycle park zones, parking facilities, offices, casinos, and other public or commercial buildings.

Do you have a business related to bike racks?
Is your business either related to bike shelter stands, outdoor benches, bicycle canopies, surface fixed bike racks, tow bar bike carriers, bike storage rack number plates or bicycle maintenance or storage accessories?
Excellent! In any case, if you search for bike racks in large quantities, we at Sino Concept are happy to be at your disposal. Contact us today, and we will provide a quotation for your bike rack needs. Also, please view our downloadable catalogue page to know more about our large range of street furniture and traffic management equipment.
Our full range of Cycle racks and cycle stands