Sino Concept: how did everything start?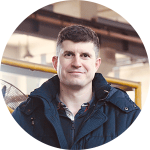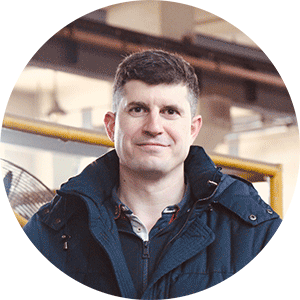 Hey, I'm Felix Bizouard, I am French and have been living in China since 2008. I opened Sino Concept in Qingdao in 2009. We have now 3 factories, where we manufacture rubber, metal and plastic products.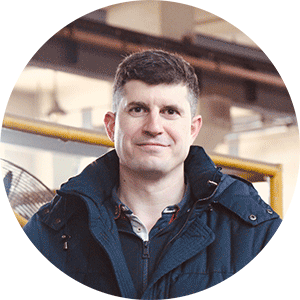 Hey, I'm Felix Bizouard, I am French and have been living in China since 2008. I opened Sino Concept in Qingdao in 2009. We have now 3 factories, where we manufacture rubber, metal and plastic products.
Our mission:
We help you to reduce your cost and import Traffic control & Parking Equipment directly from our factories in China.
Our clients:
We help companies looking to grow their business, reduce their costs by buying directly from the manufacturer. If you also want to grow your business, whether you are a manufacturer, wholesaler or online store, feel free to contact us! We export our products to more than 20 countries: 80% in Europe and 20% in the rest of the world.
When you think about importing from China, you might be concerned about the following
problems:
Quality issues or nonconformities.
Unreliable packing & damaged goods.
Communication problems & misunderstandings.
Logistics & customs clearance problems.
We have GOOD NEWS for you! The reason why we have created Sino Concept is to face all these problems!

Quality first:
By having our own 3 factories here in Qingdao, managed by both European and Chinese people, we can ensure you will get the product you are expecting. Do you want to check our quality? Don't hesitate to ask for free samples!

Reliable packing:
We pack all our products into steel racks, wooden crates or metal pallets. This guarantees safe transportation (China is very far from your place), safe unloading & easy storage in your warehouse.

Reduce your shipping costs:
You don't know how to import from China and deliver the products to your warehouse? Don't worry, our team can arrange your order from our factory to your place!

Overcome communication barriers:
We have sales offices in France, Germany and Finland, so we can easily communicate with you.
If you have any questions, feel free to send us a message below or email us at [email protected], you can also reach our French office on 0033 9 71 39 29 67.
We are always happy to help, as much as we can!
Sheffield bike stands by Sino Concept
We manufacture our Sheffield cycle stands and apply a hot-dipped galvanisation after fabrication. Indeed, bike stands are essential bicycle parking equipment for outdoor and indoor use. Also, our traditional arch design Sheffield cycle stands are easily recognised thanks to their inverted U-shaped form. Moreover, each of our tubular Sheffield cycle stands can accommodate two bicycles and allows them to be securely locked from both bike frame and wheel.
Also, as a direct manufacturer, we can offer various bike stand customisation possibilities and finishes such as:
Bespoke cycle stand dimensions:
Hot-dip galvanised steel finish;
RAL-powder coated the colour of your choice.
Are you looking for another type of tubular bicycle stands or bike rack? We also produce floor bike racks, cycle stands and fixed lockable bike racks. Also, you can let us know if you have any other cycle rack design in mind, and we will do our utmost to manufacture specific bike racks for you.
At Sino Concept, we have bike rack clients varying from small-sized companies to large corporations. We are proud to manufacture a wide range of cycle racks, including:
Is your business is related to bike shelters, surface mounted bike stands, mounted racks, reinforced bar cycle roof racks, car racks? Or are you selling products such as hitch bike storage racks, timber cycle racks, bolt-on bicycle stands, indoor bike parking racks, speed ramps or roof fixed bicycle racks?
In that case, we for sure can manufacture the ideal Sheffield cycle parking stands to meet any requirements and we are sure that our Sheffield bike racks would be a perfect fit for your wholesale business or bicycle storage needs.
Where to install galvanised Sheffield style cycle stands?
Our cycle stands are mainly popular in the United Kingdom (UK) and highly recommended by national cycling associations. Sheffield style U-shaped cycle stands are also popular in many European countries such as the UK, France, Belgium, Norway, Spain and the Netherlands. Also, Sheffield cycle stands are valuable products for environmentally friendly businesses and organisations, bicycling clubs or large campuses.
Also, Sheffield cycle stands have several options about where and how to install them: outdoors, car parks, shopping centres, bike shelters, outside offices, warehouses, schools, vehicle garages and universities.
Good to know, we provide all of the necessary fixing kits to ensure that you can install our Sino Concept Sheffield cycle stands quickly and securely with a drill and spanner and the possibility of an inground fixing, for example, into concrete. To have a stable Sheffield cycle rack fixing on the ground, we suggest digging two 300 mm depth holes and then concrete the Sheffield bike stand toast bars on the place. This way, the Sheffield cycle stands setting out will remain stable and secure for a very long time.

What is the sufficient Sheffield cycle stand spacing?
Cycle stand spacing is essential for optimal bike storage. Usually, Sheffield cycle stands are installed in rows ranging from five to ten. Also, a good rule of thumb for the Sheffield cycle stand is to install them a minimum of 1 metre apart, from centre to centre, and at least 600 mm away from a wall. Also, we recommend not to install cycle stands too close to the kerb, otherwise passing vehicles may damage the bicycles.
Instead, we suggest leaving at least 600 mm distance to the street kerb for a secure bike stand installation. Do you require more information on the minimum Sheffield cycle stand spacing? In that case, please get in touch with our cycle parking sales support team via e-mail, call or through our contact form.

Where to place our cycle stands for added security?
As bicycles are easy targets for thieves, we recommend placing Sheffield cycle stands in visible locations and near easily monitored areas.
It is also essential to use suitable bike locks that significantly prevent bicycle theft.
We suggest using a good quality anti-snap lock that can withstand an attack from rotary tools or shears.
Also, bicycles can be locked into Sheffield cycle stands with standard D-Locks, U-Locks, folding locks, chain locks or padlocks.

Which Sheffield bicycle stand material suits you the best?
Sheffield bicycle stands come in various materials such as stainless steel, hot-dip galvanised steel finish and zinc-coated steel. The choice between steel and stainless steel is not really money-saving but depends on the user or customer's preferences.
At Sino Concept, we mainly manufacture hot-dip galvanised after fabrication or zinc-coated bicycle stands. Please visit and download our new catalogue or browse our website to view our entire products line. Also, if you have any questions, feel free to contact our sales team. We are more than happy to help you with any queries related to our products.
Manufacturer of bicycle storage equipment and urban street furniture
Since 2009, we have manufactured various urban street furniture such as outdoor benches, litter bins, tree guards, steel bollards, bike stands, parking bollards and steel crowd barriers.
Besides, we specialise in manufacturing traffic management products and cable protection equipment. And working with Sino Concept allows you to save time and reduce transportation costs when sourcing different types of goods as we can mix a wide range of products into one container.

Sheffield toast style bike rack with superior quality ensured
Are you looking for a quality Sheffield toast style cycle stand? In that case, choose our cycle stand as we produce top-notch street furniture that is built to last. We apply a hot-dip galvanised surface treatment after manufacturing and also a RAL powder-coated with the colour of your choice.
Moreover, we carefully monitor all stages of our production process to ensure that only the appropriate quality Sheffield cycle racks are shipped. Very important, our cycle stands are incredibly resistant to corrosion, and the colours do not fade under the sun. If you require a free product sample before making a purchasing decision, please get in touch with us – we can ship our cycle stand sample with only the cost of transportation.

Bicycle parking stands at cost-effective prices available
Are you looking for cost-effective Sheffield bicycle parking stands?
Then you came to the right place! As a manufacturer, we can offer you Sheffield U-shaped bicycle stands at competitive factory-direct prices.
Cut any unnecessary middlemen of your distribution chain and benefit from top-quality outdoor bike stands at affordable prices.
For further information on our sales conditions or pricing, please contact our sales staff! Please note that our prices do not include VAT.

Secure Sheffield bike stand delivery available
We pack our Sheffield bike stands into sturdy steel crates to ensure that they arrive in flawless condition. Also, our bike stand packing methods allows you to conveniently unload and load the Sheffield bicycle stands to your warehouse. Moreover, we have clients throughout the UK, Germany, Sweden, Belgium, Italy, the Netherlands, etc.
Since 2009, we have been supporting multiple organisations and companies worldwide with our Sino Concept Sheffield cycle rack stands. To have a customised quote for shipping our Sheffield cycle stands to your desired destination, simply provide: the quantity, dimensions, size, colour, finishing treatment and material of your bike stand order or request.
Our full range of Cycle racks and cycle stands