Sino Concept: how did everything start?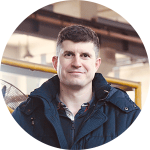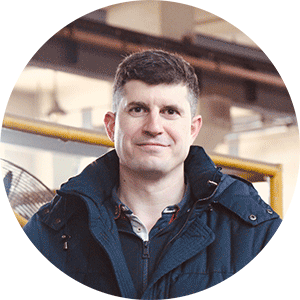 Hey, I'm Felix Bizouard, I am French and have been living in China since 2008. I opened Sino Concept in Qingdao in 2009. We have now 3 factories, where we manufacture rubber, metal and plastic products.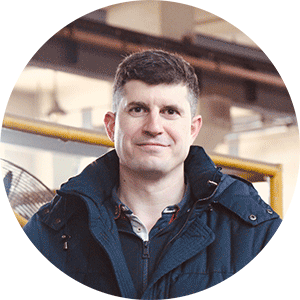 Hey, I'm Felix Bizouard, I am French and have been living in China since 2008. I opened Sino Concept in Qingdao in 2009. We have now 3 factories, where we manufacture rubber, metal and plastic products.
Our mission:
We help you to reduce your cost and import Traffic control & Parking Equipment directly from our factories in China.
Our clients:
We help companies looking to grow their business, reduce their costs by buying directly from the manufacturer. If you also want to grow your business, whether you are a manufacturer, wholesaler or online store, feel free to contact us! We export our products to more than 20 countries: 80% in Europe and 20% in the rest of the world.
When you think about importing from China, you might be concerned about the following
problems:
Quality issues or nonconformities.
Unreliable packing & damaged goods.
Communication problems & misunderstandings.
Logistics & customs clearance problems.
We have GOOD NEWS for you! The reason why we have created Sino Concept is to face all these problems!

Quality first:
By having our own 3 factories here in Qingdao, managed by both European and Chinese people, we can ensure you will get the product you are expecting. Do you want to check our quality? Don't hesitate to ask for free samples!

Reliable packing:
We pack all our products into steel racks, wooden crates or metal pallets. This guarantees safe transportation (China is very far from your place), safe unloading & easy storage in your warehouse.

Reduce your shipping costs:
You don't know how to import from China and deliver the products to your warehouse? Don't worry, our team can arrange your order from our factory to your place!

Overcome communication barriers:
We have sales offices in France, Germany and Finland, so we can easily communicate with you.
If you have any questions, feel free to send us a message below or email us at [email protected], you can also reach our French office on 0033 9 71 39 29 67.
We are always happy to help, as much as we can!
Floor cycle rack 4000 by Sino Concept
Our floor bike stands 4000 model is manufactured of mild steel with a hot-dip galvanised steel finish to ensure its durability and long life. This type of bicycle stand is ideal for installation near shopping malls, public schools, garage facilities, outside offices, city centres, hospitals, colleges or universities or any area that has suitable space available for bicycle storage systems. Besides, we guarantee that all of our bike stands are weatherproof and resistant to corrosion and rusting.
We also manufacture various models and sizes if you are looking for other types of floor mount bike racks: We have a broad cycle rack product range from traditional single U-shaped cycle hoops and lockable bike racks, starting from floor bicycle stands for kids bicycles to cycle wheel parking racks for adult bikes.
If you are a reseller of adjustable hitch racks, ceiling mount bicycle hangers, or foldable parking barriers, you probably need sturdy bike racks to sell to your customers!
Floor bike racks to manage bike parking areas

Custom floor bike stands available from a manufacturer
Are you looking for specific bike rack models to securely bike parks?
We can customise our floor bicycle rack designs to your exact requirements if you need good bike storage racks with additional features.
We offer variant cycle stand customisation options, including:
Powder-coated RAL colour of your choice;
Hot-dig galvanised steel finish:
Bespoken dimensions and bike rack design.Please get in touch with our sales staff today for any further details about our wheel bike rack customisation options.
We can also offer advice on floor mount cycle racks suitable for your requirements.
In addition, whether you need to store a large number of bicycles or just a few, we at Sino Concept offer you bike storage systems that can accompany as many cycles as you need.

Attractive low price cycle racks guaranteed
Are you looking to buy bike stands at attractive prices? Excellent, if you require cycle racks at desirable prices, we can provide steel construction bike racks that suit your budget! And if you are looking for bespoke bicycle stands or standard bike storage systems, we guarantee to deliver the most competitive floor bicycle racks prices (no VAT incl.). Indeed, we at Sino Concept believe our bike stands provide outstanding value for money as we carefully manufacture them of high-quality steel raw materials in our factories located in Qingdao, China.So choose to work with Sino Concept and enjoy the following cycle stand benefits:
Competitive bicycle rack prices;
Quick steel bike rack manufacturing;
Comprehensive bike stand customisation options are available;
European customer service and management team;
Safe worldwide bicycle stand transportation service.
Are you wondering about our mounted cycle rack 4000 price? Then please get in touch with our staff! We guarantee to offer you the most reasonable bicycle stand prices for all of our floor bike racks.

Superior quality cycle parking racks for sale today
As a floor bicycle rack manufacturer, we offer excellent quality city bike stands at competitive prices with quick manufacturing times.
Thus, whether you need wheel cycle racks for sale to store your cycles indoors or outdoors, we guarantee to assist you in acquiring the floor mount bicycle stand suitable that meets all your requirements.
Moreover, for us at Sino Concept is necessary to offer steel bike racks of the finest quality.
To assure this, we meticulously track each manufacturing procedure stage and test the bike stand rack quality before the shipment from our factory. Indeed, we design our bike racks to be weatherproof and resistant to corrosion.
Starting from the design, material selection, and final inspection of the floor bicycle racks, you can be sure that our floor bicycle stands are manufactured with great precision.
Moreover, we would be happy to send you a bicycle stand product sample for your approval before the final purchasing decision.
Quick mountable floor bike storage rack stand ready for delivery
Our great bike stands 4000 is easy to mount and install on the ground. Find a suitable installation position and bolt to the ground conveniently or concrete for extra stability. Also, please note that our cycle rack 4000 is available with quick manufacturing times.
For us at Sino Concept is essential that all our five stars floor bicycle racks are delivered to your location safely and securely. To ensure this, we pack them into sturdy steel crates. Also, our packing methods assure that our wheel cycle racks are easy to store and unload. Please note that we are transporting our secure bike storage racks worldwide to countries such as the United Kingdom (UK), France, Netherlands, Australia, Switzerland, Poland, Germany, Belgium, and many others. Do you want to hear more about our best bike stand delivery options? Then get in touch with our floor bicycle racks customer services team! Indeed, we are ready for the delivery of bike parking stands to any location worldwide.
Would you be interested in other models of bike racks? We also manufacture Harrogate cycle stand and Sheffield cycle stand among our wide range of cycle racks.
Frequently asked questions about our floor mount bike racks
– Where to use our pro 4000 bicycle racks model? All our mountable floor bike rack storage systems are suitable to use indoors and outdoors. For example, they are ideal in public and commercial areas, malls, schools, mountain bike parking areas, gardens, colleges, universities, cycling facilities, car park halls, home garages, gyms, or private homes;
How many bikes do our bike stand, 4000 stores? All our outdoor and indoor bike stands dimensions are customisable according to your specifications. By default, our cycle rack 4000 model come in the capacity to suit four bicycles securely. Furthermore, you can install them next to each other for the bicycle parking length of your need;
Who is an eligible customer to order bicycle racks from us? Are you a bike rack shop owner or specialising indoor cycling equipment, road bike accessories, turbo bike car racks, bike frames for sale, single wall mounted storage hooks, bike wheels, bike tires or bike maintenance services? Or are you selling products such as limited BMX road bike storage solutions, black mountain bike tires, hook roof racks, or wall hanger city bike racks, cycle frame repair, bicycle repair trainer, bike tools or speed ramps? If yes, this means you are a suitable customer for us to work with. Indeed, we are sure that you would benefit from adding our sturdy and long-lasting bike wheel racks to your business;
How to get a quote? To receive a cycle storage rack price quotation or to enquire about custom bike storage system racks at attractively low prices, please send details of your cycle stand item requirements via our online form;
Another advantage to make Sino Concept your manufacturer? By choosing us you can mix different products from our vast product range, including traffic management equipment and street furnishing products. Indeed, we manufacture a wide range of products and have stock available at our factories in Qingdao, China. This allows you to cut transportation costs and save time and money when sourcing bicycle parking stands with other equipment.
For more bicycle racks for sale at a low price, check our 2000 cycle racks and 5000 cycle racks. If you want to offer a safety solution, rather choose our 450 lockable bike stand or 460 lockable bike stand. You can also browse through our catalogue page for additional cycle racks and product suggestions.
Indeed, you may discover and compare different bike stand products available, such as those made with a hot-dip galvanised steel surface treatment or with zinc coating. And please feel free to get in touch with our sales team for any further information – we are happy to help you find the best new cycle rack designs that fit your needs.
Our full range of Cycle racks and cycle stands