Get to know BTwin bike racks for 2 bikes
Bike racks are installed in parking lots and garages to securely help cyclists or bicyclists park their bikes or bicycles. They are designed in different styles, shapes and sizes so people can choose the right size for their bike parking needs.
There are many famous bike rack brands in the world, and one of them is BTwin. It produces different forms of bike stands and many other bike storage products.
This article highlights the critical features of BTwin bike racks for two bikes so you can decide whether it is the right bike rack choice for your parking needs or not.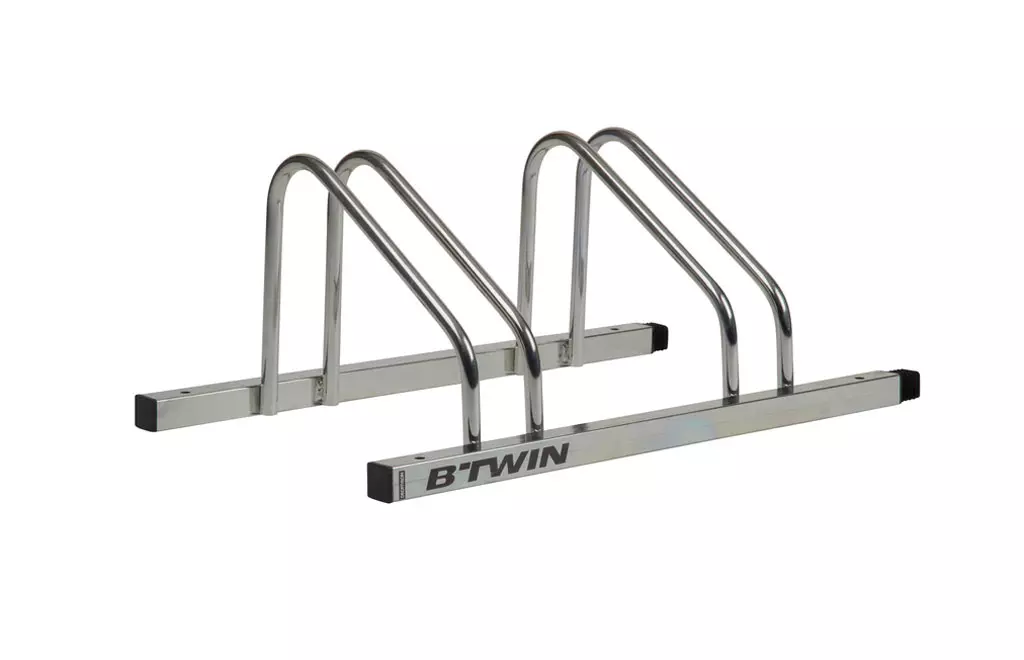 BTwin bike racks for two bikes
You can install BTwin heavy-duty cycle racks for two bikes on the floor and the wall (if you want to save space). It has a freestanding system, so you do not need to attach it to the floor.
This best bike rack can be used for various bikes or cycles, such as mountain, upright, folding, or road bikes, with a tire section of up to 2.25″.
It is made of 100% steel and has a zinc coating that protects it from rusting. Its dimensions are 645 mm in length, 375 mm in width, and 250 mm in height.
BTwin bicycle racks for five bikes
This bike storage rack by BTwin allows you to store five bikes securely in your bicycle parking or bike parking area. Its design and structure let you fix it on the wall and the floor as per your indoor bike or outdoor bike storage needs.
It is manufactured of steel; hence, it has a silver colour. This bicycle rack weighs 15.5 lbs, and its dimensions are length 53.4″, width 14.8″, height 9.8″
The distance between the two bicycle storage areas is around 8.7″. Your bikes will not touch or scratch each other when stored using this rack.
Reasons to have bike stands in your parking spaces
People or businesses use hitch mount bike racks, trunk bike racks, roof-rack, car racks, Thule bike racks, and sport bike parking racks for multiple reasons such as:
To encourage greener transportation and reduce the usage of fuel-dependent vehicles like buses, cars, etc.
To improve their public image and show people that they care about their environment.
To provide an accessible storage area to cyclists, bicyclists, or bikers and attract cycle-riding customers.
To optimise space, prevent traffic congestion in public sites, and provide pedestrians with a cycle-free path to walk on.
Are there any disadvantages of bike parking racks?
Though there are many benefits of powder-coated hitch racks, bike carriers, inverted roof racks, car racks, cargo racks, and cycle racks, they still have some disadvantages, such as:
If you fix a bike rack on a wall or floor, you cannot move it around, which can be annoying when you want to clear the way or change the rack's position.
They increase pedestrian tripping hazards in a raceway, parkway, or sidewalk that is dimly lit.
An outdoor bike stand of steel and other metals can rust with time.
Poorly structured bike storage racks, roof bike racks, carrier racks, hitch-mounted bike racks, or bicycle carriers can scratch the paint of your new bike frame.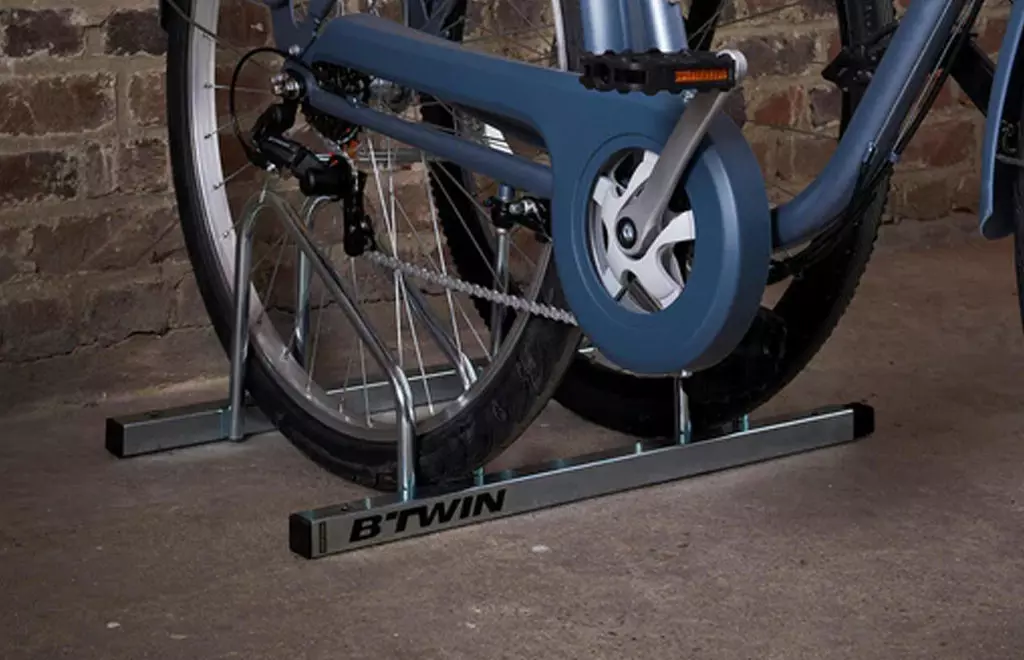 Conclusion
BTwin bike racks are durable and economical tools you can install in garages to provide secure parking solutions to cyclists or bicyclists.
They are manufactured for the storage of 2 and 5 bikes. You can easily install them on the floor as their simple mounting system. If you have space issues, you can also install them on walls.
Bike parking racks, bike carriers, bike locks, bike trailers, or similar tools can help encourage cycling, which is considered healthy for humans and the environment. Reach out to reliable bike rack manufacturers to meet your bike parking needs. 
To learn more, we advise you to refer to the following pages: