Cycle parking racks for different bikes!
Cycling is indeed one of the healthiest habits one can have. People are now more than aware of a healthy lifestyle and are adopting cycling as one of their habits. But don't you think it's great news for the cycling industry?
As more and more people cycle, the demand for bicycles will increase. Hence, the profits of the cycling industry will rise. Isn't it?
As a result, companies have introduced new cycle ranges. Now, you don't only see the standard metal cycle with a lousy horn on the roadway but also artistic e-bikes, scooters, and sports bikes.
However, it raises one serious question "If there are so many variants of bikes, how would a standard cycle rack be enough to park them?" The concern is legitimate, so you must know that various floor bike racks suit different cycles.
Let's now discuss various bike cycle racks without any further ado.
If you'd like to learn more about cycle racks, feel free to check here: Everything you need to know about cycle racks!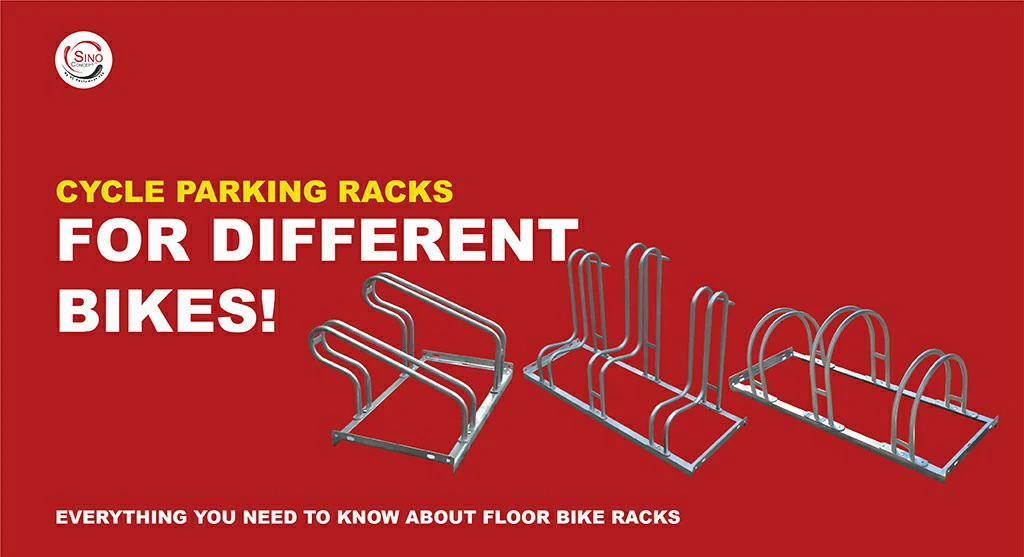 What kind of cycle rack is suitable for electric bikes?
Electric bikes are taking the world by storm. And why shouldn't they? After all, they have helped people who hate pedalling adopt the healthy habit of cycling.
But one thing you should know: e-bikes can be expensive; hence, it's essential to park them securely. But what type of cycle rack is suitable for e-bikes?
Let's look over some of the best ones.
Simple Floor Rack
Even a simple floor-mounted bicycle rack is enough to secure your e-bike. All you need to do is slide the front or rear bike tire into the rack and lock it with a bike locker. Simple. Fortunately, there are plenty of options to choose from.
A simple floor rack can have more than one hoop to park several bikes. Moreover, some indoor versions of floor stands allow you to slide the bike tire and even charge it using the stand. Sounds convenient.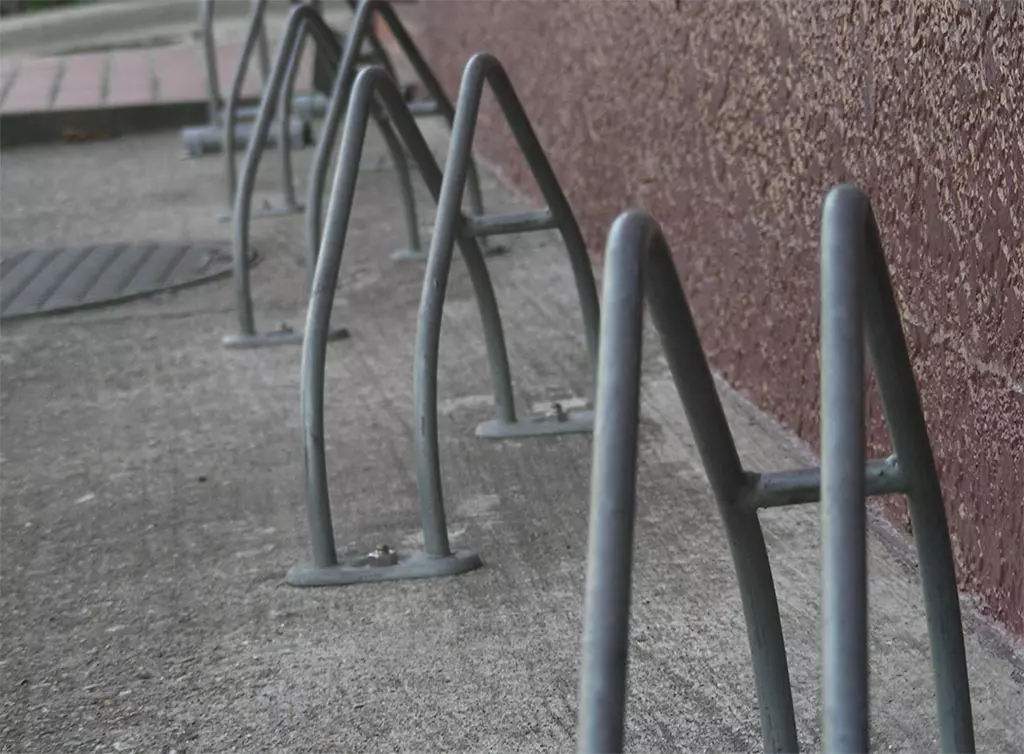 Double Decker Rack
A double-decker might sound odd for an e-bike, but some double-tier racks are easily adjustable. You don't have to lift the bike. Instead, you can easily lower the upper retractable tier and hop your cycle on the stand. The loading is almost effortless, and the bike is also secure.
Hence, a double-tier can be useful in a public place.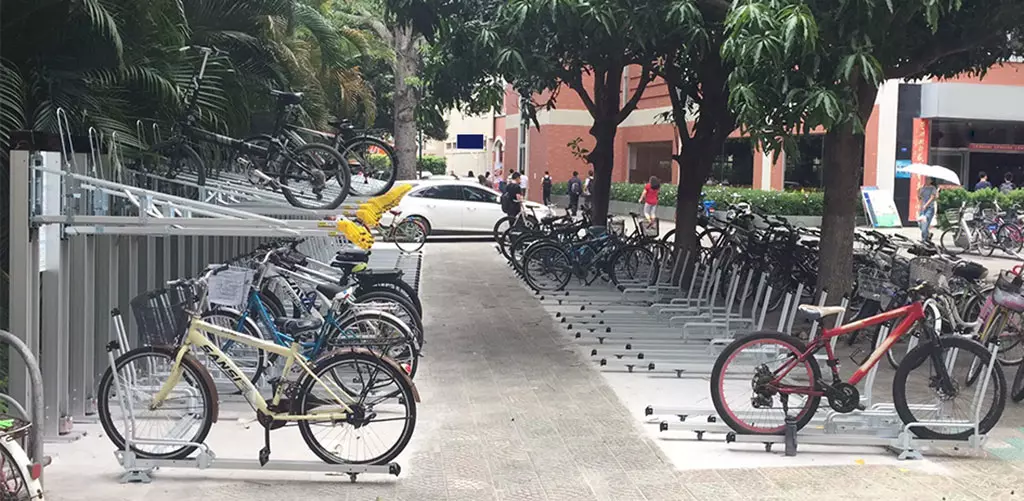 Sheffield Toast Racks
Just as you park standard bikes on traditional Sheffield toast and Harrogate stands, you can even park e-bikes on them. Honestly, these simple designs with the in-ground mount are also among the safest. You need a bike locker to secure the bike frame or the wheel of your e-bike.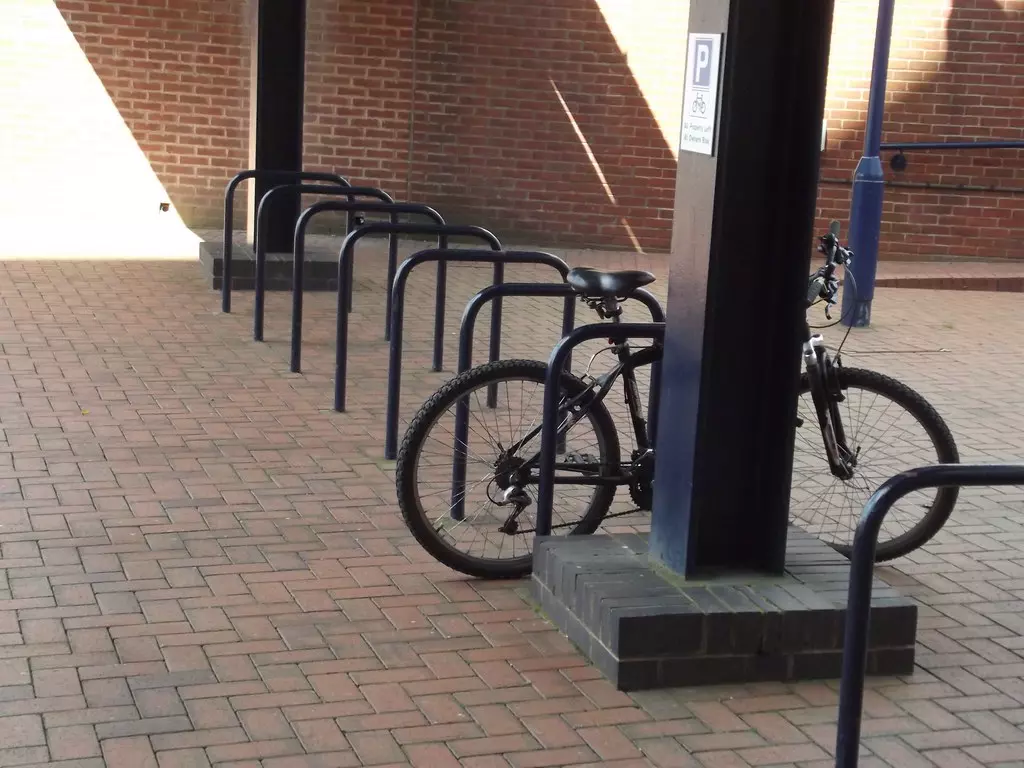 Wall-mounted Rack
A wall-mount bike rack is another wonderful artistic way to store a bike. The best part is installing it in your garage or hallway and storing your e-bike in less space. You can lock the bike frame using bike locks (D-locks), and the padded hooks on the wall mount can keep your cycle out of danger.
Similarly, if your e-bike resembles a folding bike, you can easily use a bike lock to secure it from the bicycle frame on the wall mount.
Semi-vertical rack is another space-efficient alternative, useful in public parking spaces such as storefronts, commercials, and parking lots. You can even install one in your garage and park your e-bike as best as possible.
Popular bicycle parking racks for scooters!
E-bikes are one thing, but the e-scooter market is also experiencing rampant growth. Hence, their parking is another primary concern. Let's see which cycle floor stand can suit scooters.
Scooter Rack
This rack is specially designed for the scooter. The stand has several connections to lock your scooter frame with a padlock.
A small opening encloses the scooter; you can secure it with a padlock. The scooter rack is available in wall-mounted and wall-mount + legs versions. Each of them can lock plenty of scooters in a single place.
Traditional Sheffield and Harrogate racks
It's possible. You can even park your scooters on Sheffield toast and Harrogate racks, whether electric or not. And why wouldn't you?
After all, these racks allow you to lock the scooter frame from anywhere using any lock. Similarly, bollards with elongated arms are another similar yet practical option for parking scooters safely.
Lockable floor bike racks, which allow users to lock the bike frame, are also an option to park e-scooters.
E-scooter Docking Stations
It's an advanced parking way where your scooter will be securely locked and easily changeable. The best part? With a mobile application, you can control the parking and charging of your e-bike wirelessly.
How many cycles can you attach to the bike racks?
There are numerous types and styles of bike parking racks available. Hence, as a result, each has different parking cycle capacities.
Some common racks you can find easily on a sidewalk, parking lot, roadway, educational institutes, and storefront include:
Double-decker rack
Floor bike racks
Harrogate/Sheffield/Bollard
Grid style racks
Wall-mounted racks
In the case of double-rack, 20-40 cycles can be easily parked, depending on the type and size of the rack. You can store up to hundreds of cycles if you purchase a full commercial double-decker rack with a retraction option.
Floor bike racks can usually store one bicycle. In case the floor rack has several hoops, you can park more. In the case of traditional Sheffield, Harrogate, and bollards, you can easily park a maximum of two bikes on a single stand.
A grid rack is an option if you want to park multiple cycles. The grid style features dual-sided parking allowing you to park on both sides. The enormous rack can accommodate up to 32 bikes in a single grid rack.
While wall-mount racks are space-efficient, you can only lock a single bike on a wall-mount. They are perfect for indoor garages and hallways.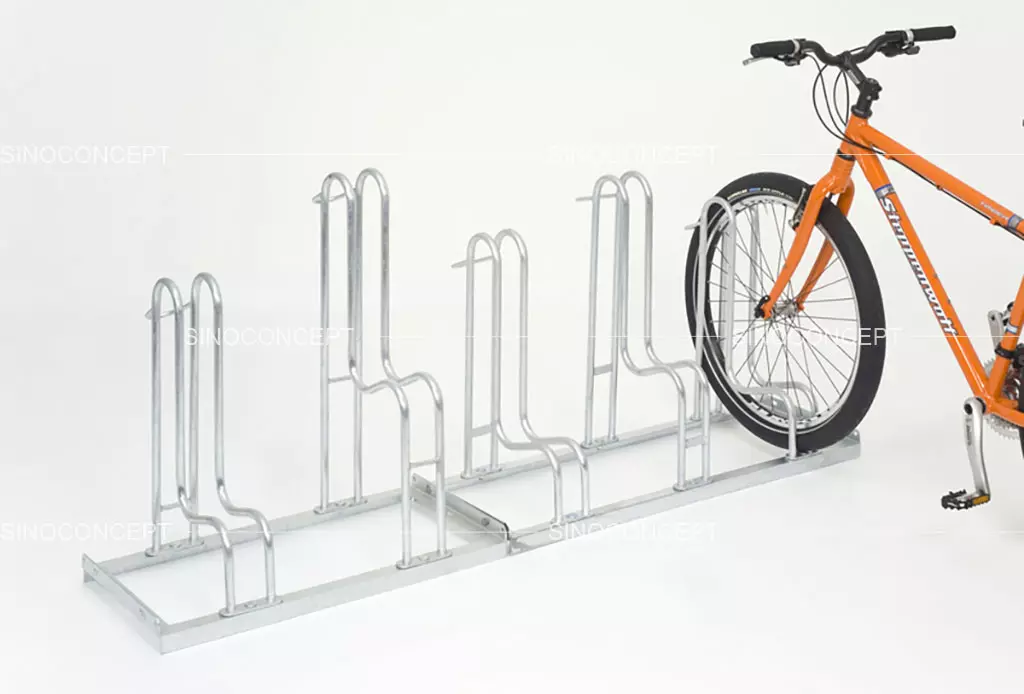 What are these bike racks made of?
These cycle racks can be constructed with plenty of options. In most cases, cycle racks undergo steel construction and are built with recycled heavy-duty metal parts and tubing. Similarly, Stainless steel is another material for constructing bike racks.
It's unique since it is highly corrosion-resistant. On the other hand, you can even use recycled plastic to create cycle tracks, but they might not be too effective.
It should be noted that constructing these cycle racks is one thing. The other part concerns their finishes, which prevent them from thriving in harsh conditions.
Some standard finishes include:
Hot-dip Galvanization
Powder-coated
Zinc powder coat
Thermoplastic coated
These finishes are primarily used to prevent bicycle racks from rusting, ensuring they last longer. Similarly, these finishes protect the storage racks from harsh weather conditions, which may worsen the metal.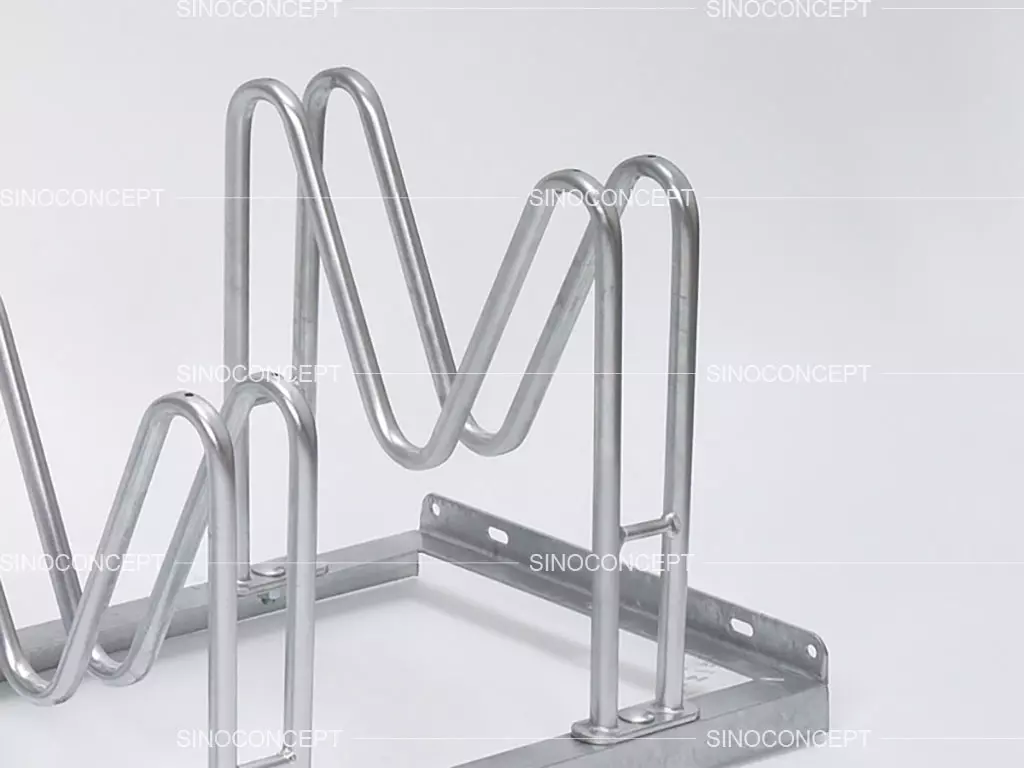 Conclusion
It's no doubt that cycle types have increased. But even with this change, plenty of cycle racks are suitable for securely parking all types of cycles. Be it an e-bike, mountain bike, scooter, sport bike, indoor bike, or road bike. You can easily park them with the cycle mentioned above stands.
All you need is to install a high-quality bicycle stand that can thrive for a long time—wondering where you can find such a robust and durable cycle rack?
Head out to Sino Concept – a company manufacturing high-quality cycle racks perfect for accommodating any bike. Reach out today!
To learn more, we advise you to refer to the following pages: