What are the most popular floor bike racks for sale?
Floor bike stands vary from each other in terms of quality. Poorly manufactured stands worn out after some time. They can even damage vehicles that they are supposed to protect.
Good-quality bicycle racks are becoming famous and attractive for installation in parking lots. Although such racks have a higher upfront cost, they do not require maintenance and stay operational longer, helping people save long-term costs.
Are you interested in buying an outdoor bike rack for your parking area? This purchasing guide for outdoor bike racks has recommended the most popular flood bike stands you must consider for parking facilities.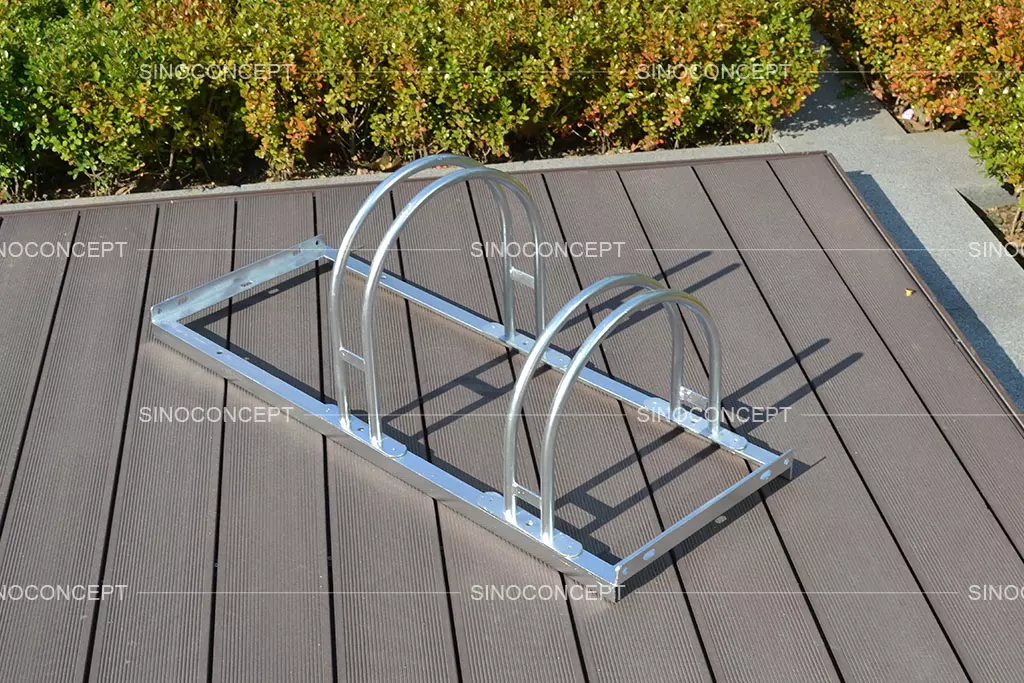 How to choose the best bike stand?
The best bike rack or bike storage stand can be selected by carefully analysing and comparing the features of different racks and then selecting the one that best meets your needs.
You should consider certain elements when selecting a bicycle parking or bike storage rack.
Material: You can find plastic, wooden, concrete, stainless steel, and steel bike parking racks in the market. Of all these materials, steel and stainless steel are the most durable. They are hard to break and require less maintenance.
Style: Bike racks come in variable shapes. You should select a shape/style that you find the most suitable according to the décor of the rack's surroundings.
Ease of use: Make sure the bicycle storage racks or hitch bike racks you select are user-friendly. A cyclist or bicyclist should not have trouble locking their vehicle to the rack.
Capacity: If you are buying a hitch cycle rack or cycle parking rack for a public area, you should select a piece that has a high bike storage capacity.
Security: The bicycle or bike stand should lock the vehicle to the rack. It should be fixed to a hard surface so that thieves can't unfix it from the surface.
Aesthetics: If you care about the aesthetic element, it is recommended to select a road bike rack whose colour and style match the décor of your parking area.
Finish: The finishing of the freestanding rack should be smooth. It should be durable so that rust or scratches do not develop on the structure.
Mounting system: Different bicycle racks have different mounting systems. You should select the mounting system that suits the rack installation surface type.
Manufacturer: Not all cycle storage racks are constructed equally. Their quality differs from manufacturer to manufacturer. Select a manufacturer who has a good reputation among his clients.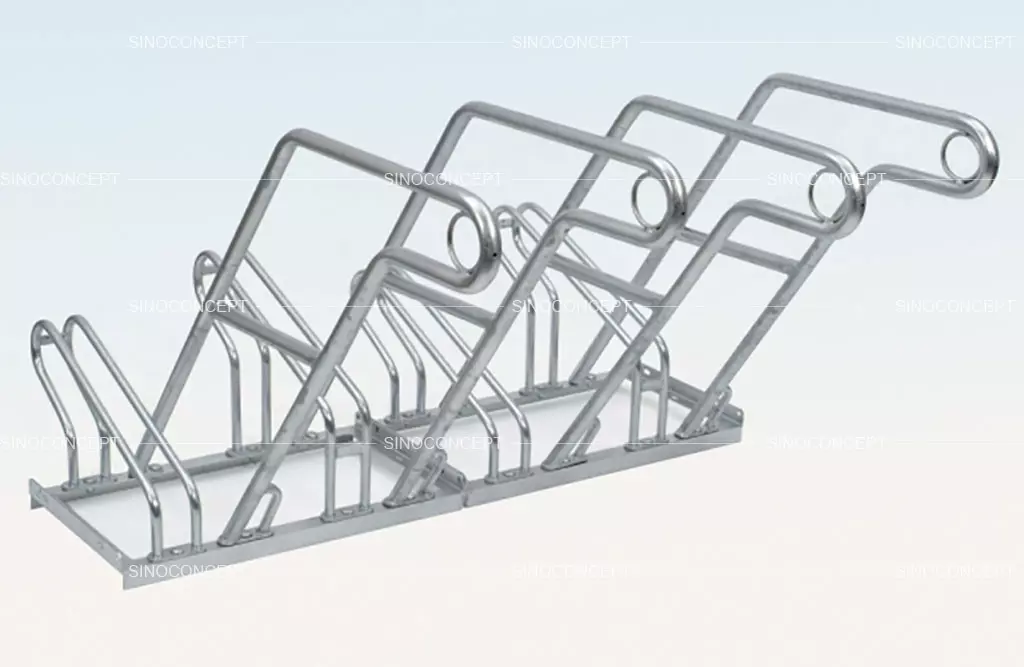 The most popular floor bike racks for sale
People often find it challenging to select the best bike rack out of thousands of products available in the market. If you are having trouble picking a suitable bike stand for your bike storage system, here are the popular bike rack options you need to consider for your next purchase.
Broxap Sheffield cycle stands
Broxap is a British company that has been creating bike racks for decades. Its Sheffield bike stands are pretty popular in the biking community.
Their dimensions and finishing can be customised according to the user's needs. The company produces two different models of these racks. They differ from each other based on their fixing method.
Marshalls Sheffield cycle stands
Marshalls is another famous UK-based brand, and its Sheffield stands are commonly found across England. They are made of stainless steel.
The bottom part of their legs has a bead-blasted finish. This heavy-duty cycle stand is manufactured in different sizes and finishes. It has eight other models.
Sino Concept cycle racks
Sino Concept is a French-owned company providing high-quality, lasting street furniture for years.
It manufactures cycle racks in different forms, such as Sheffield bike stands, Harrogate cycle racks, lockable bike stands, and simple floor stands. All these products are made of hot-dip galvanised steel and can be customised according to your specific needs.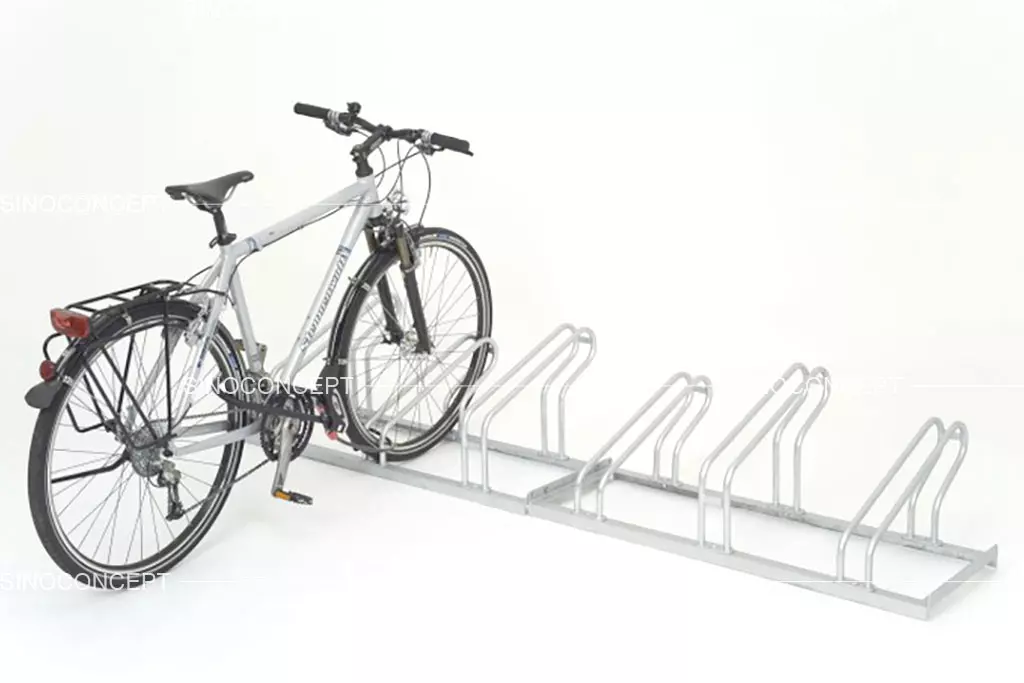 Mottez cycle rack
The Mottez floor stand is zinc-plated and can store up to 5 bikes. This bike work stand is installed on the floor, but you can use it as a wall rack if you have a space issue in your garage storage area. The same rack is also available for two bikes.
Are bike racks worth investing in?
Bike stands have become necessary in areas with several bikers and cyclists. They offer multiple benefits, which make them worth investing in.
Here are some reasons that show why you should invest in bike stands.
They provide bikers and cyclists with a secure area to park and store their vehicles. They reduce the risk of bike/cycle robbery.
They promote the use of green transportation, which can help us reduce greenhouse gas emissions and restore our environment's health.
They make sidewalks and public spaces available for all.
Biking and cycling is a form of exercise that promotes physical and mental health. Therefore, bike racks can encourage people to live healthy and meaningful lives.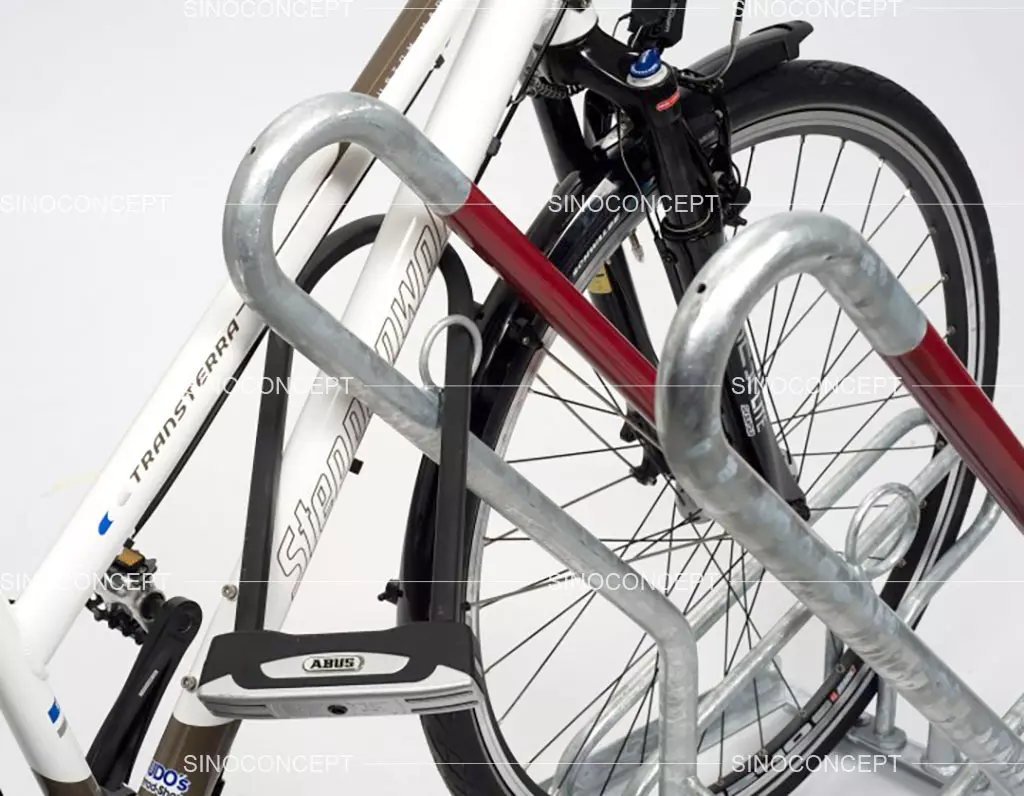 What is the difference between a bike stand, a bike locker, and a bike room?
Indoor bike stands, powder-coated roof racks, truck racks, car-bike stands, foldable bike lockers, and bike rooms are some terms often used in the cycling community.
You should know the difference between these terms/devices to determine how to use them to create a durable cycle parking system.
Here is a brief intro to bike stands, bike lockers, and bike rooms, which will tell how they differ.
Bike stand
A new bike stand, mountain bike rack, hitch-mounted bike rack, or wall-mounted stand is a device installed in a parking space to provide cyclists and bikers with a secure place to park their vehicles. This stand can be attached to a wall or floor or be freestanding.
Bike locker
It is a small box with enough room to store up to two bikes simultaneously. This bike storage device is used in areas where cyclists need long-term parking.
Unlike bike stands, they protect your vehicles from weather conditions. Your bike or cycle will not get wet, even if it's raining around the bike locker.
Bike room
As the name indicates, it is a room where you can store your bike or cycle for a specific period. Bike rooms are created in areas where outdoor bike parking is not possible. They are considered safer than outdoor parking spaces.
Conclusion
Floor bike stands are mounted on hard surfaces of the floor. You can install them on concrete, pavers, and asphalt. It is recommended not to fix bike stands on soft surfaces like the surface of a lawn.
These stands are constructed in different styles and forms, so people often have difficulty choosing a product for their unique parking needs.
After reviewing this article, you should know which bike racks are worth investing in. Choose a bike stand from the stands mentioned above, and let the stand make your bike parking spaces effective and valuable for all.
To learn more, we advise you to refer to the following pages: