An essential guide to commercial bike rack installation!
You can see bike racks in many commercial areas such as office parks, shopping centre parks, etc. Installing them primarily provides cyclists or bicyclists with a secure place to lock their vehicles with bike locks or straps.
Installing bike racks correctly is very crucial. Otherwise, you may not be able to get the most out of this tool. You can install racks independently or hire an installer to do the task.
There are many different bike stands; to learn more about them, we advise you to check bicycle parking racks with different mounting types!
If you plan to install bike stands independently, this article will help you learn how to install and remove a rack. You will also know how much the estimated installation cost is and how much time the installation takes.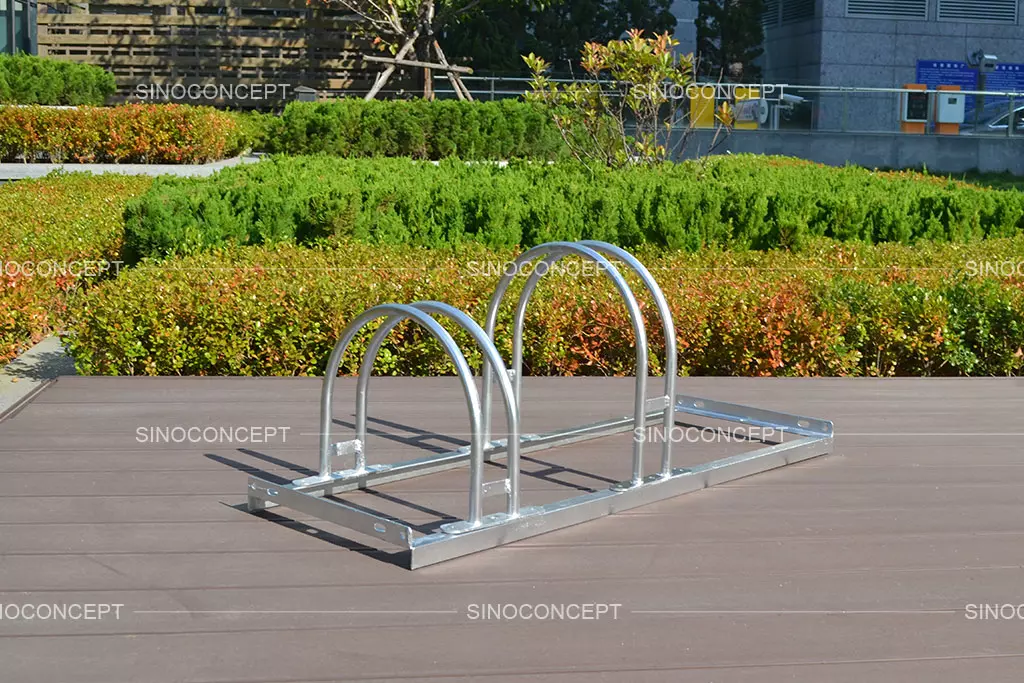 How much does it cost to install a bike parking rack?
The cost of installing bicycle racks or bike storage racks depends on various factors such as:
The size of the bike stand: The bigger the bicycle parking rack is, the higher its installation cost will be.
The type of bicycle stand: Some bicycle parking racks are difficult to install compared to others. It might be because of their shape, structure or mounting system. The installation cost of such bike parking racks or hitch racks is generally more than others.
Installation location: Cycle storage racks can be installed on concrete, asphalt, and paver. The complexity of the bike rack installation method depends on the installation location. The process of installing a bollard bike rack on concrete is not as complex as the method of installing cycle racks on the asphalt raceway. Therefore, the installer may charge a few bucks more due to the extra work he has to do to mount a bike rack.
It is impossible to tell the exact rack installation cost as it depends on different factors. Generally, buying and installing a wall-mounted or floor-mounted commercial rack can vary from £100 to £200.
How long does it take to install a cycle rack?
The rack installation process is relatively easy. You must drill holes in the surface or ground and then fix the rack using different techniques. Due to its simplicity, it may take a person a maximum of 30 minutes to install a bicycle rack in a parking space.
If you do not know how to install a new bike rack in a garage or parking space, here is a simple guide to help you understand how the installation is done on concrete professionally.
Step 1: Clean the surface so no dust or debris is left behind.
Step 2: Place the bike rack above the surface and mark the hole on the concrete with chalk.
Step 3: Remove the rack and start drilling holes into the areas you previously marked. Please ensure the heavy-duty drilling machine and its drill bit can cut through the hard concrete surface.
Step 4: Insert anchors in drilled holes. Secure the best bike rack in the anchor with the help of screws and washers. Your bicycle storage rack is all set to be used.
You can install the rack if you know how to use a drilling machine correctly. Otherwise, professional installers are always available for help.

How to remove a bike storage rack?
Removing a bike rack is a simple process and takes only a few minutes. Place the screwdriver's tip on the head of the screw and loosen it using force.
Remove each screw with the help of the screwdriver. Now that the screws have been removed, you can easily pull the bicycle rack off the ground.
Removable powder-coated bike racks are preferred instead of permanently mounted racks when:
You need to provide a secure mountain bike parking site to participants or attendees of an event which will be over in a few hours.
You want to store your bikes or bicycles indoors during winter to avoid exposure to harsh weather conditions.
You move your bike parking areas often.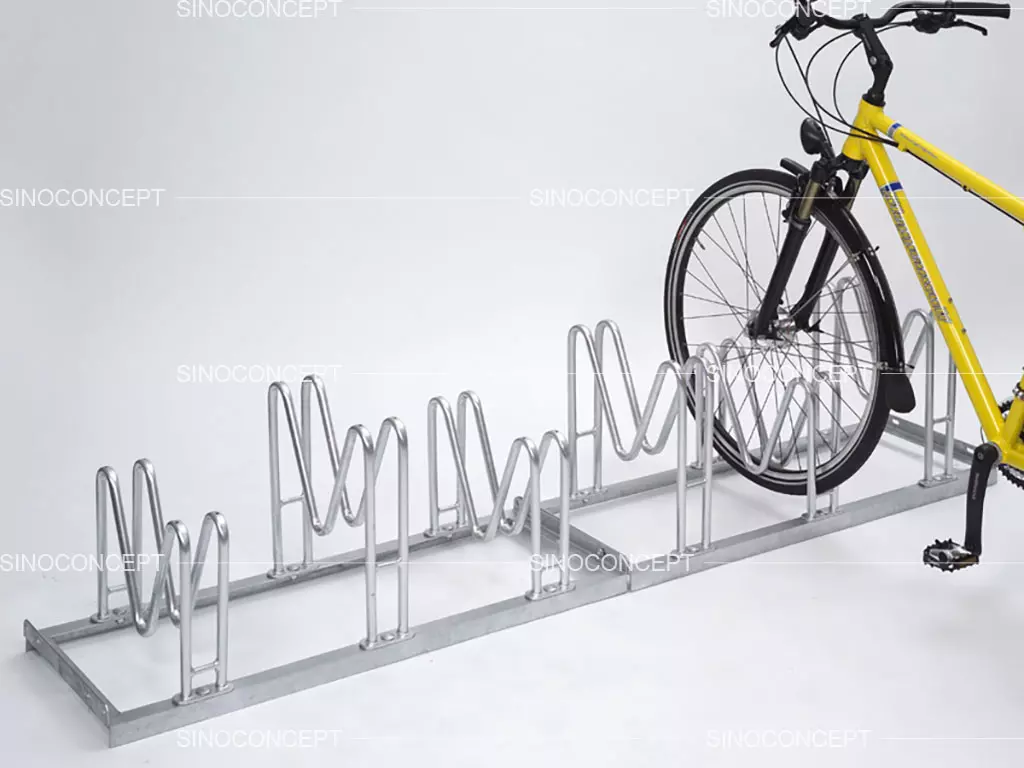 What are the benefits of installing bike racks in commercial areas?
Installing bike racks in parking lots of commercial buildings offers many advantages. Here are the benefits you can enjoy by incorporating bollards and folding bike racks in bike storage facilities and parking sites in commercial areas.
Attract more customers
Businesses that have road bike stands in their parking spaces attract bikers and cyclists more than businesses that do not provide them with proper parking facilities. Investing in bike stands can help you attract more customers and boost your revenue.
Make public spaces less crowded
Bikes, cycles, or bicycles haphazardly parked outside a commercial building create trouble for pedestrians and strollers. The main reason behind this inconvenience is the absence of bike stands in parking lots of commercial buildings.
However, this issue can be quickly resolved with the proper installation of indoor bike racks, outdoor bicycle stands, and hitch bike racks.
Support green transportation
Custom bike racks, foldable bike carriers, bike lockers, floor-mounted racks, truck racks, and car racks all support greener transportation. Fuel-dependent vehicles are one of the significant causes of greenhouse gas emissions and air pollution.
However, when you install bike racks in parking lots, people are encouraged to cover short distances by biking or cycling.
Improve your public image
Providing bike parking is an excellent way of improving your public image. It will show people that you are an environmentally friendly brand and care about improving your society and the world.
Reduce traffic congestion
Traffic congestion is a common issue in big cities. Cars, buses and similar vehicles take up a lot of space on roads. Cycling is a great way to reduce this traffic congestion issue as cycles have a comparatively more minor framework and are easier to navigate.
However, the absence of cycle stands in parking areas discourages people from using cycles or bicycles. With accessible bike racks in parking lots, you can help a cyclist, bicyclist, or biker use the mode of transportation that reduces many traffic problems.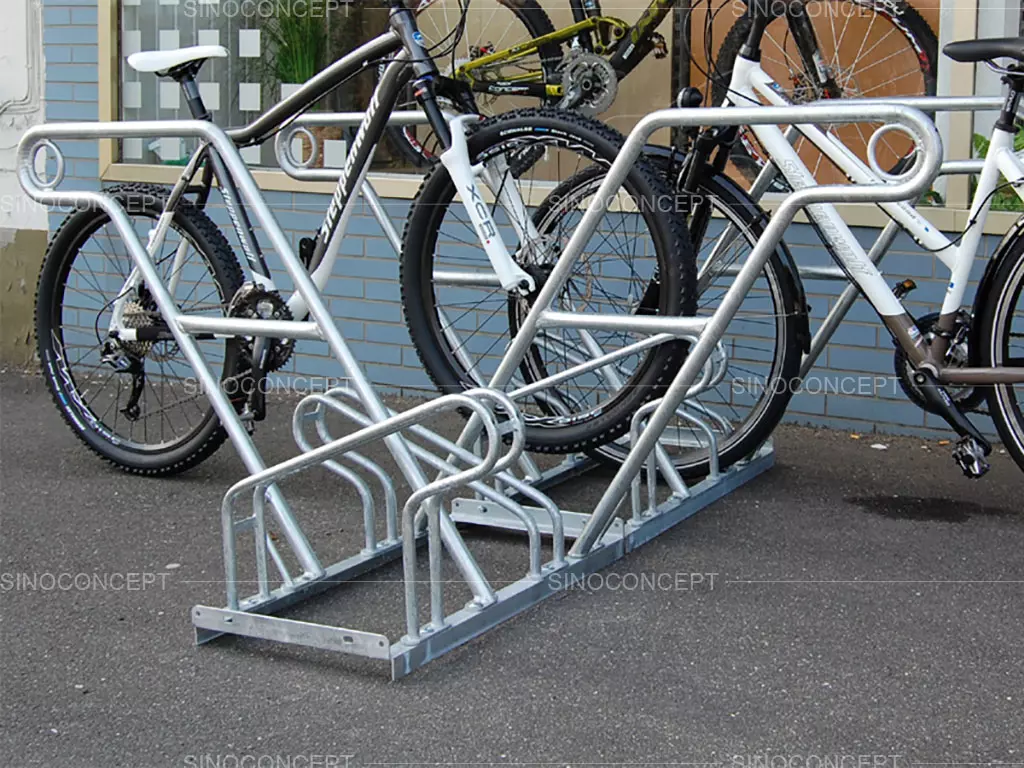 Conclusion
A bike floor stand, hitch mount bike rack, trunk rack, carrier rack, or car bike rack should be permanently installed to offer easy storage to cyclists, bikers, or bicyclists.
If you can handle drilling machines, you may be able to install bike parking racks on your own. You can also hire a professional rack installer to do the task for you.
Buying and installing a bike rack can range from £100 to £200. It depends on the installation location, size, and bike rack type. You should contact the bike rack installer beforehand and ask him about the installation charges so you don't have any issues when he comes to install.
A removable bike rack can be removed from the ground through a simple process explained above. All you need is a screwdriver to detach a rack from the base. Removable bike racks come in handy when you often shift your bike parking spaces.