What is a Harrogate cycle stand?
Are you looking for a convenient way to store and safely park your indoor bike? The Harrogate cycle stand is the perfect option! While there are various styles of bike parking racks, Harrogate stands are the most prominent.
And why shouldn't they be?
After all, they can be easily installed in minutes and offer ample bicycle parking space for any cycle type ranging from the street to mountain bikes. Want to know more about these unique inverted Harrogate bicycle stands?
Read along and learn the hidden facts about the Harrogate floor stand.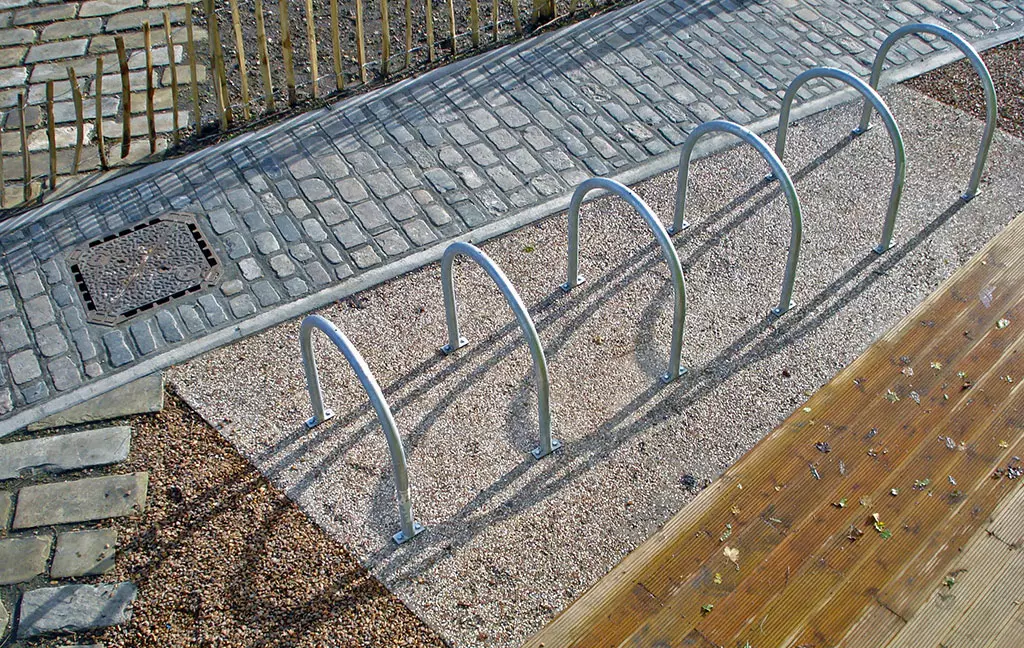 What is a Harrogate Cycle Stand?
The Harrogate cycle stand is a typical floor bike rack that allows users to lean their cycles against either side of the stand. It has a tubular inverted shape, and most of the Harrogate stands are made from steel tubing.
This cycle stand has a tubular economical top offering flexible cycle parking space. A single Harrogate allows you to park at least two bikes securely. The parking is secure as you can use bike lockers to lock the cycle from bike frames and bike wheels.
It commonly undergoes steel construction and is made from heavy-duty steel spare materials. Hence, it's safe to say that the structure is long-lasting and doesn't quickly wear out.
What makes Harrogate Cycle Stand Unique, and Better than Others?
The Harrogate cycle stand is a tubular bicycle rack that allows you to lock cycles by the bike frame and the front wheel to prevent theft. Furthermore, these bicycle stands can be used for many bicycles, including mountain, adult, and junior or children's bikes.
The cycle stand is famous for securing bicycles outdoors and in public due to its basic design and extensive accessibility.
The Harrogate cycle stand is made with a hot-dip galvanized surface treatment and a RAL powdered coated colour of your choice, assuring its longevity and attractiveness. You can get a zinc-coat finish to prevent the cycle stand's rust.
Not only rusting, but these finishes even protect the paint for 30-50 years and protect the stands from the harsh climate. That's not all.
The good news is that these cycle stands are available in both:
Surface-mounted to simply bolt-on with a drill and spanner.
Root-fix version, allowing you to concrete them on the ground.
Hence, your cycle stand will be fixed to the surface, making it impossible for someone to relocate the bicycle stand or steal cycles.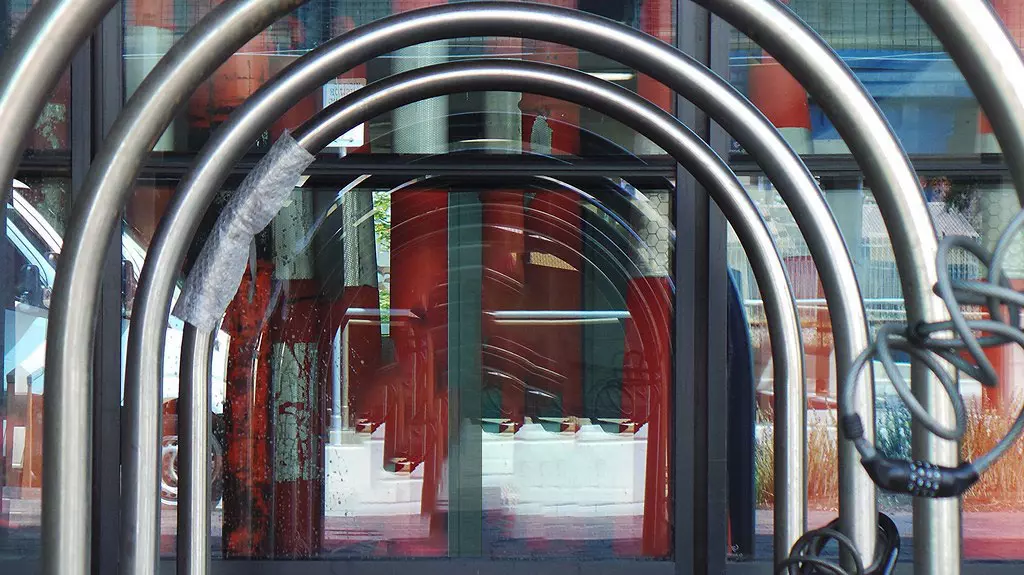 What are the alternatives of Harrogate Cycle stands?
Many alternatives for the Harrogate cycle stand on the market, with various capabilities. The most popular types of stands include:
U-Rack
The Common bicycle rack is similar to Harrogate stands. The U-rack stands are commonly known as Sheffield racks and perform the same function as Harrogate stands.
You can place these small and basic bike racks along any sidewalk or garage, and the best part is these stands don't take up much space.
Wave
The wave is a continuation of the U-Rack. Waves can accommodate more bicycles than a single U-rack; however, they support a bike frame at one position (as opposed to two points with a U-rack), raising the danger of the bicycle falling over when parked in the rack.
Double Deck
Two-tier bike racks allow you to increase bicycle storage capacity in a small area. Most double-deck bike racks include hydraulic pistons and a hoist, making it easy to lift the bicycle onto the upper tier of the rack. The speciality of these artistic double decks is that they can accommodate multiple cycles in a space-efficient place.
Bollard Style
Bollards are short vertical posts often used as traffic or parking barriers. Fortunately, some bollards have one or two elongated arms to which you can lock bicycles. Besides ensuring pedestrian safety, bollards can also perform a dual function of ensuring bicycle safety.
Grid Style
The grid rack comprises vertical bars connecting the more oversized top and lower metal tubes that accommodate bikes on either side of the rack. Again, the benefit of a grid style is that you can lock multiple bicycles in a space-efficient design.
They're also made from different materials, so you can choose the one that best suits your needs. However, the only disadvantage of a grid style is that you can only lock the bike frame or the tire using a bike locker.
Are There Any Disadvantages of Harrogate Cycle Stands?
Undoubtedly, Harrogate cycle stands are perfect for parking bicycles. However, there are some shortcomings of a typical Harrogate stand.
The main disadvantage of the Harrogate cycle is that they are not very flexible in bike storage. If you need to store your bikes in a small space, you might want to consider alternatives, such as a spiral or U-rack.
Another disadvantage is that these racks can be quite heavy due to their construction material and difficult to move around because they are fixed to the ground, so it might be a bit of a hassle if you need to move them frequently.
Finally, some people might find the design of these racks to be a bit too simple or boring. So, when looking for something more creative or decorative, you might consider an alternative bike rack such as a double-decker, wall-mounted rack, or grid-style rack.
Nonetheless, the Harrogate cycle stands are a great addition to your bike safety arsenal, but they might not suit everyone.
It is beneficial to weigh the pros and cons before deciding and purchasing a cycle rack.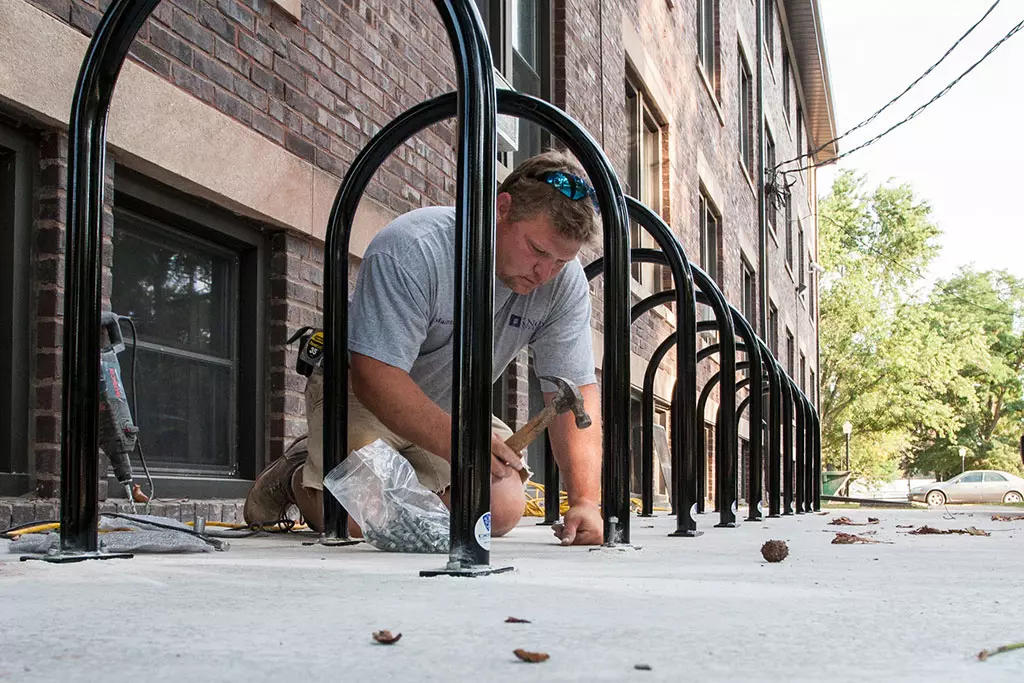 Best Places to Install Harrogate Cycle Stands
The location determines the type of cycle stand rack appropriate for the required destination. Different cycle racks are used at parking lots, but a Harrogate cycle stand, like other stands, can be installed at places as described.
Like parking lots for buses and automobiles, you can install a Harrogate cycle stand on every block in a residential building. There is no one-stop shop for the Harrogate cycle stand. These cycle stands are almost everywhere, from residential streets to educational institutes.
People travel around the United Kingdom's major cities using metros and trains. As a result, the Harrogate cycle stand would be available at public transportation stations, where riders lock their bikes and board trains to reach their destinations.
Not only this, but you may install the Harrogate cycle stand in significant supermarkets and busy commercial areas. Thousands of people constantly throng these areas, and cycle stands are essential for orderly parking.
There are public garages where bicycles can be parked; many even have separate parking racks for cycles. Harrogate cycle stands are often placed on pedestrians' sidewalks and parks, where cyclists may lock their bikes and explore the town without worrying much about their cycle safety.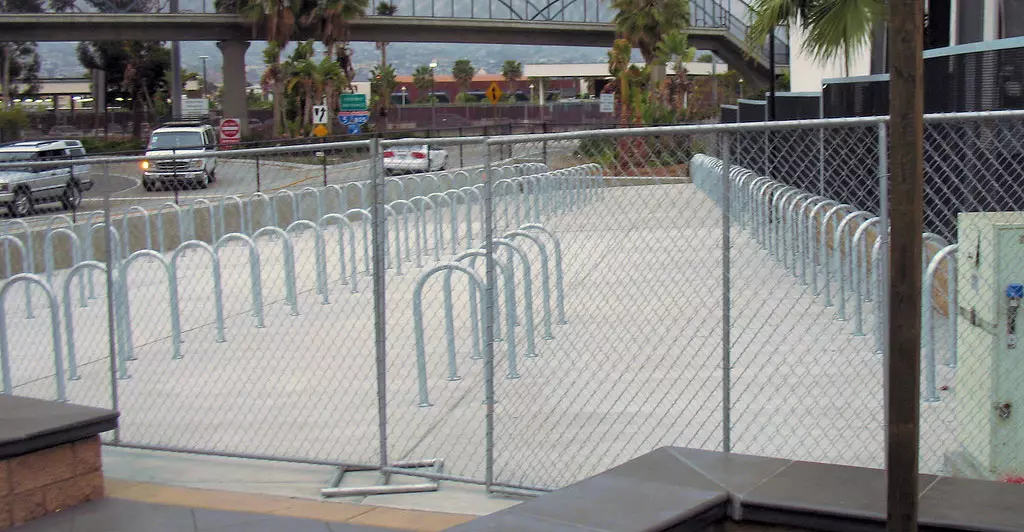 Conclusion
Harrogate cycle stands are a great way to encourage people to use bikes as their primary mode of transportation. They provide parking for cyclists and offer a place to secure the bike while the rider is shopping or running errands in town.
What's more?
A cycling habit will reap fitness benefits and keep your health top-notch. Isn't that great? Wondering where you could get high-quality Harrogate stands? Look no further than Sino Concept – a company manufacturing standard and customized Harrogate stands.
So, what are you waiting for? Browse our offerings today!
To learn more, we advise you to refer to the following pages: