What is a Sheffield cycle stand?
Cycling is a top-notch cardio workout, allowing you to burn up to 400 calories in an hour. Isn't that amazing? Furthermore, this exercise empowers your lower body, including your glutes, legs, and hips.
Also, bicycles are easy to ride and lightweight compared to other vehicles. And that's a primary reason you can see aged people riding bikes early in the morning and satisfying their urge to exercise.
Owning bicycles is more accessible, but the main issue is their parking and safety; you can't just leave your cycle anywhere in the town and expect it to be safe there after an hour.
This is where the role of the cycle stands to intervene, which protects your process no matter how long you leave it. However, there are different styles of bike parking racks out there, making it difficult to choose the suitable one.
Don't worry. In this blog, you'll learn about a unique and prominent cycle stand, i.e., Sheffield cycle stands – a cost-effective floor bike rack for safe parking in public spaces.
A rigid outer stainless or galvanized steel tube bent into a square arch forms a sturdy, refined Sheffield cycle stand. Each rack is securely anchored to the ground and can accommodate two bikes.
It holds your bike wheels, and there's no longer a need to worry about bike safety or street bike crime because this cycle parking is safe and accessible for everyone.
Let's dig deeper to learn about them!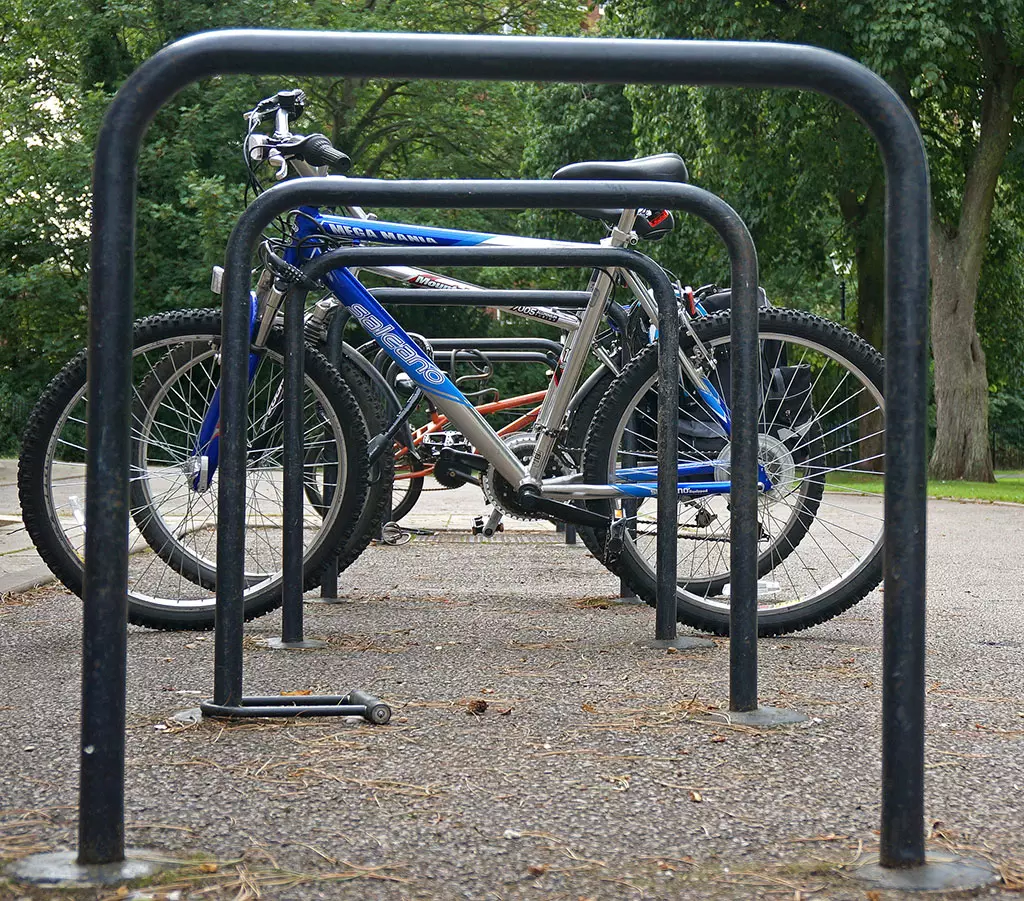 Pros and cons of stainless-steel Sheffield cycle stands
Bicycles are always encouraged to reduce road traffic, especially in cities like the UK. With the increasing use of bicycles amongst the residents, the number of Sheffield bike stands in public parking facilities and metro stations has increased.
And isn't that great news? After all, your precious bicycle will be safe from theft. Besides being cost-effective, the two-point locking of both wheels and frame is stable and long-lasting.
Let's look at some of the lesser-known pros of Sheffield cycle stands.
The stainless-steel Sheffield cycle stands are fire and heat-resistant
The most extravagant characteristic of a stainless-steel cycle stand is that it is corrosion resistant, which prevents environmental deterioration, proving suitable for the environment.
The maintenance cost of stainless steel is meagre and has long-term value.
Stainless steel Sheffield bicycle parking racks are highly sustainable, durable, environmentally friendly, and 100% recyclable.
Stainless steel Sheffield stands are long-lasting and robust with high impact resistance; they are resistant to brittleness at high and low temperatures.

Some overlooked cons:
A potential downside of a stainless-steel bicycling stand is that it shows dirt and grease in specific environments
It may require frequent cleaning
Stainless steel cycling racks come with a steep price tag
Benefits of Sheffield toast rack cycle stands
The Sheffield toast rack cycle stand is a cost-effective and effortless rack. This stainless-steel stand is sturdy; you can park two bicycles on each side. Moreover, you can use bike lockers and secure your road bikes by locking their bike frames and tires.
Each rack is solidly fixed to the pavement; bikes are locked via their frames, which ensures secure parking.
Furthermore, to enhance your cycle's security, you can add a horizontal security bar that provides extra locking points to keep your bicycle sturdy and fixed. The bar is made to lock the bicycle's front wheel and the bike frame to the rack.
The additional locking option gives this toast rack cycle stand a comparative edge, making bicycle parking convenient for children's cycles and mountain bikes.
The toast rack cycle stand provides bike storage for many cycles with convenient and secured facilities for final users at universities, colleges, schools, workplaces, and offices.
Convenient bicycle parking encourages people to promote cycling as a healthy lifestyle vision return reduces unnecessary traffic.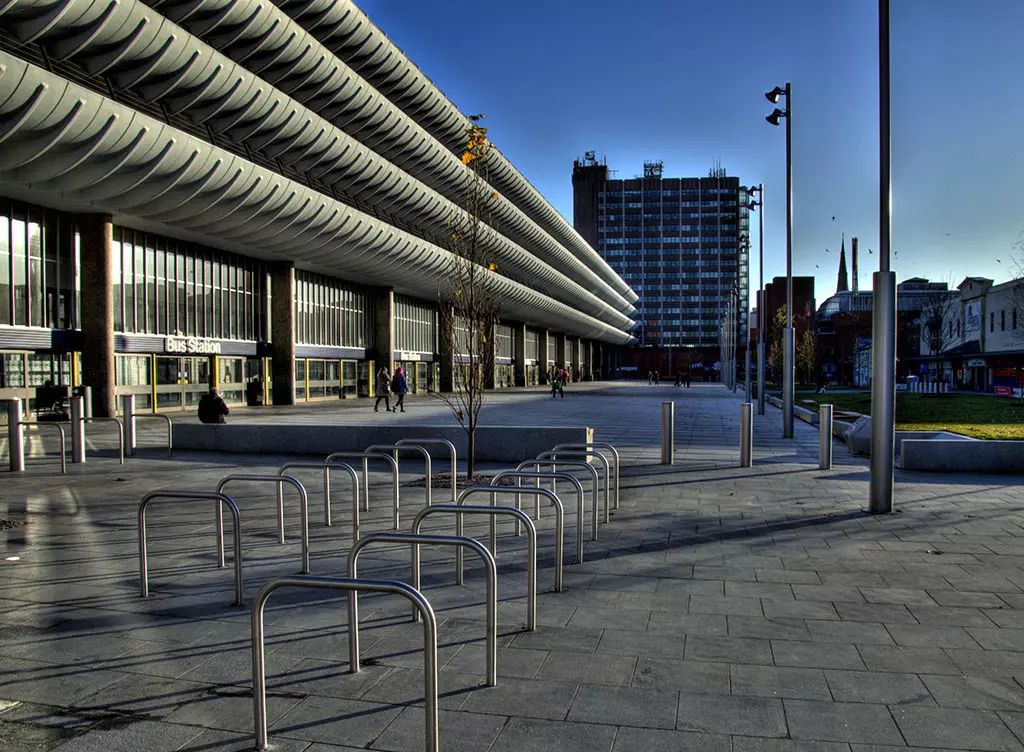 Different Types of Cycling Stands
There are several other types of cycle parking stands. Let's look into the other options as well.
Two-tier rack
The two-tier racks allow parking multiple bicycles in a single place. These two-tier racks usually have a hoist that enables parking more cycles at the higher tier of the rack.
This bike rack is best suited for areas with higher transport interchanges, such as restaurants, universities, public parks, cycling tracks, parking lots, etc. The required ceiling height for these racks is 2.6 meters.
Pros: saves a lot of space for other public transport and more options for bicycle parking.
Cons: It may not be the best parking space for older buildings or basements. Not suitable for standard bicycles.
Wall mounted racks
These kinds of racks are primarily unpopular among cyclists. The metal wall-mounted bicycling rack is bolted into the wall of a building or a plane wall. These butterfly wall racks are used to secure the front wheel of your bicycle; they hold your bike securely and are a good way of safe cycle parking.
Pros: Space-efficient and cost-effective
Cons: The wall-mounted drag is not very secure, and there is a risk of theft as well. Moreover, the bike frame isn't secured by a wall rack.
Semi vertical racks
This style of bike rack makes the most of the available space because they do not require a vast area. The semi-vertical wall hanger racks are usually found in indoor bike stands, which are best for a two-wheeled bicycle.
Pros: Best suited for indoor garages, doesn't include any permanent fixing.
Cons: not preferred for cargo bikes, not the best option for bicycles with wider tires.

How does the Sheffield cycle stand to differ from other types?
The Sheffield bicycling stand is more secure than other stands since your complete bicycle is fixed. Your bike wheels are connected to the frame, and the whole body of your bike is intact to the stand, making theft impossible.
The Sheffield stainless steel stands are powder-coated and are hot dip galvanized, preventing rusting and protecting it from severe, harsh weather conditions. You can quickly fix your bicycle on the go and do your work without worry. Each rack is firmly surface mounted, providing a strong and sturdy locking point for road bikes.
Plus, it's not so difficult to install these stands. With several bolts and drills, you're good to go.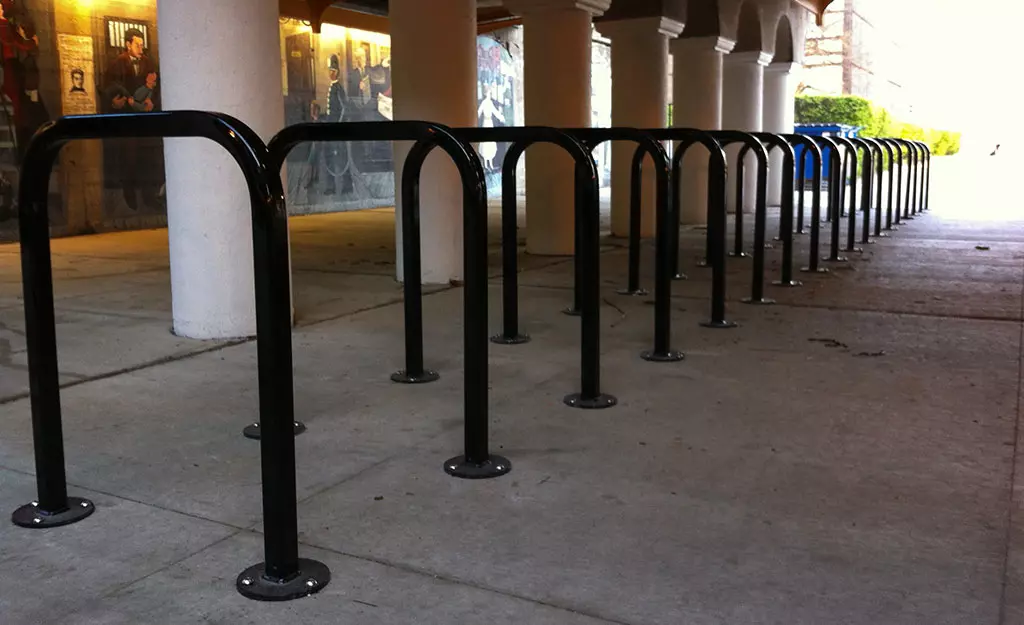 Conclusion
Now you have a clear picture of Sheffield's cycle stands and their effectiveness. The concept of cycling has been in our society forever, and the passion and love of people should be encouraged, and all kinds of hassles relating to theft should be eliminated.
The Sheffield cycle plays a vital role in safeguarding your processes from danger. If you want high-quality Sheffield stands, look no further than Sino Concept.
At Sino Concept, we solve customer problems by producing the most convenient and best-quality Sheffield cycle stands. So, what are you waiting for?
Browse our offerings today!
To learn more, we advise you to refer to the following pages: