Top reasons to invest in commercial floor bike racks!
Bike racks or bicycle racks are secure bike storage solutions to prevent the falling of freestanding bikes or bicycles on roads. These are designed traffic equipment to keep bikes upright for safe parking, giving organized parking space and preventing bike frame damage.
Therefore, the floor-mounted bike rack is needed in bike parking zones because it reduces bike repair costs. There will be no need to repair it when there is no bike damage.
So, if you also want to save extra repairing costs and secure your bike from theft, invest in commercial bike racks.
We also have an article about the role of floor-mounted bike racks if you want to learn more.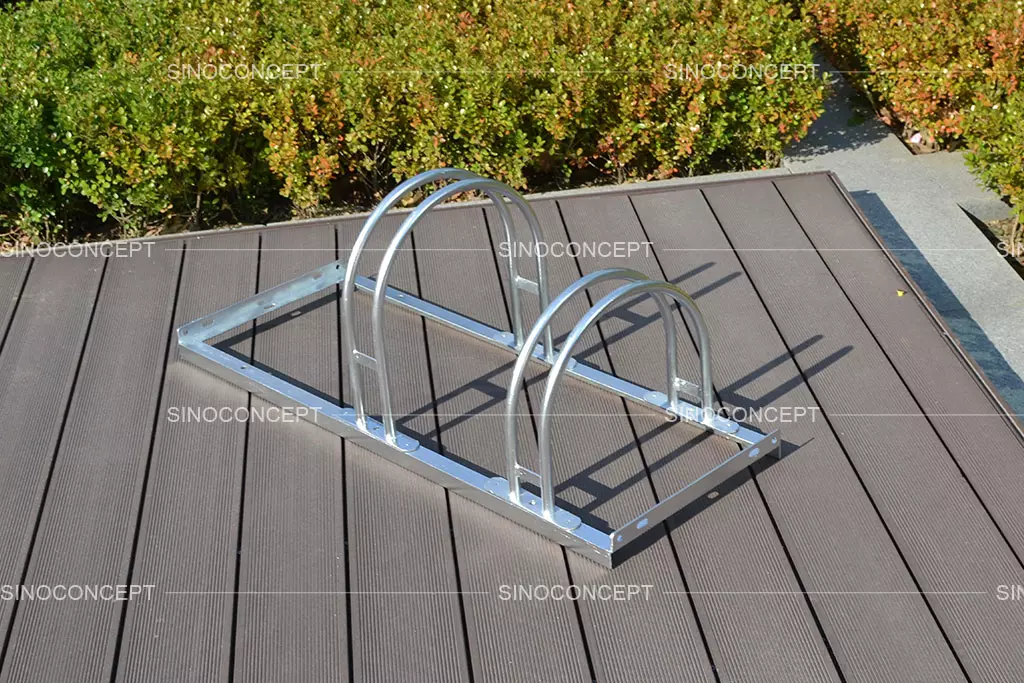 Is investing in floor-mounted bike racks worth it?
Investing in commercial floor bike racks can save you in many ways and is worth it.
Here are some convincing facts that will be enough to realize the importance of investing in bike racks for your safety:
Powder-coated bike storage racks ensure that bike frame, bicycle frame, bicycle carrier, or handlebars remain safe during loading and unloading. These bike stands secure rear wheels for extra support and keep the bike upright for added protection. This will also minimize your bike maintenance cost and keep it in its original look.
Floor-mounted commercial bike racks indeed increase property value. For instance, if your shop or office has accessible bike racks for bikers or bicyclists, it will add value to the property's resale price. This is because your site will be bike-friendly and engage more customers; that is the ultimate desire of new shop owners.
Modern bike racks are aesthetically pleasing, improving the outlook of your property, which could be a shop or your house.
Investing in commercial bike racks favours nature as bicycling or biking positively affects the environment. Neither fuel consumed nor smoke is released to make breathing difficult.
At the same time, you can get enormous benefits from bike racks by making people more productive. Students, employees, and customers using bicycles will be more active and influential.
You know that cycling is advised for an improved lifestyle, so when there are more bike storage racks, people will get attracted and use the bicycle for daily use.
Are commercial bike racks budget-friendly?
Commercial bike racks are tremendously beneficial; surprisingly, they are entirely budget-friendly.
There are multiple designs and varieties in bike stands, but finding the best bike racks while keeping within budget is also possible.
Regardless of any method, all bike racks aim to give homeowners and road users safe parking. You park your bike, which will not go anywhere unless you unload.
Above all, these features of bike racks are available in a reasonable amount. You can set a budget and evaluate the complete range of bike racks based on size, the number of bicycles that need to be parked, locking features, quality, etc.
Similarly, if you want to extend the parking range, buy multiple units and install them side-by-side for parking all types of bicycles, sports bikes, mountain bikes, and adult and children's bikes.
There will be no problem with these bike racks, and you will get convenient and organized parking by installing bike stands.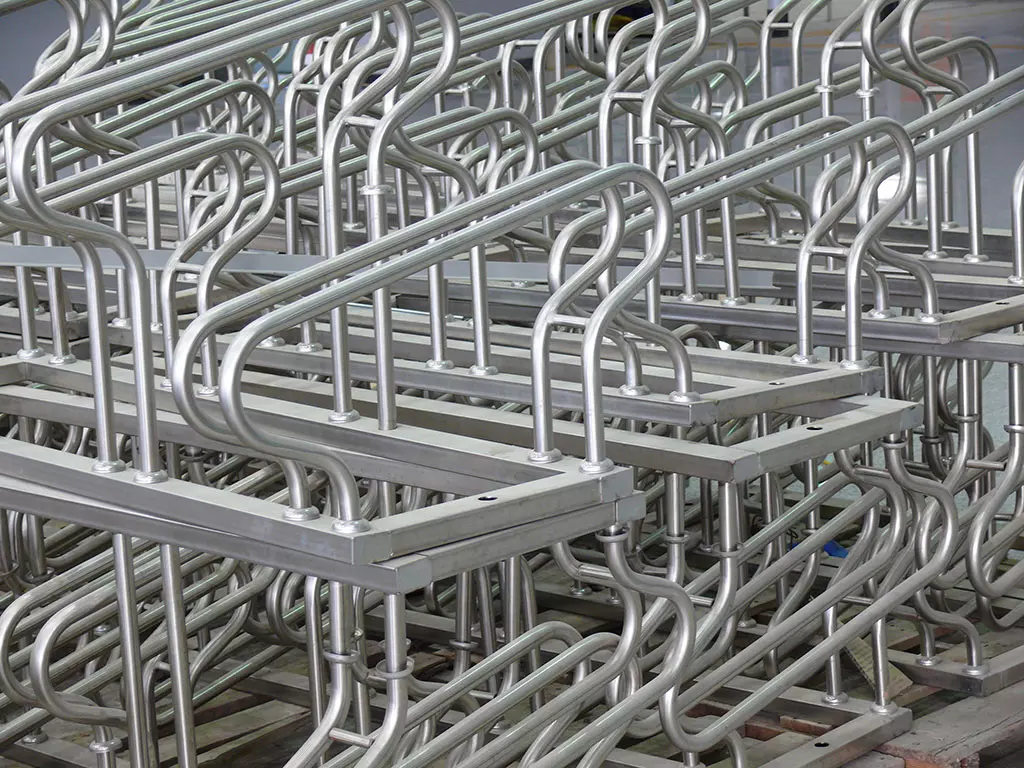 What is the estimated cost of bike racks?
Most bike owners need a bike rack. The bike rack price may vary from £30 to £800, depending on the model and convenience. Remember always to compare the rates when searching for specific cycle storage.
A floor-mounted bike rack's cost varies based on size and weight. The capacity can significantly influence the price of ridgeback bike racks, too.
Most bike racks can hold 2-4 bikes, with some competent to hold six. Having several cycles requires lots of complicated elements and design. To get the cheapest bike stand, you must pay anywhere between £50 and £150.
On the other hand, quality bike racks can cost between £200 and £800. But if the product is suitable for the long run, you should be ready to purchase it! So, consider this price range and find the best bike rack.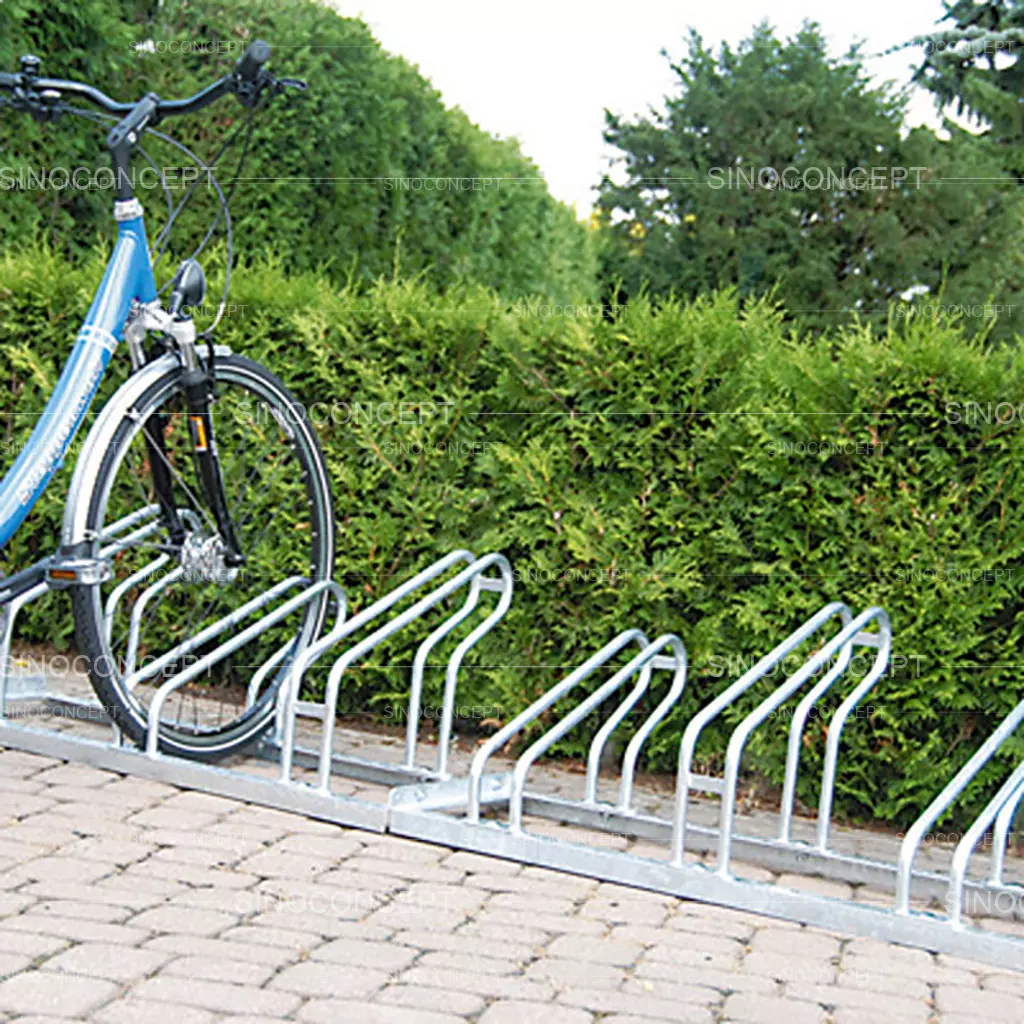 What kind of designs can you get in floor bike racks?
After knowing the importance of bike racks and their estimated amount, it is high time to get into the details of some designs. Though the market is full of versatile designs, it is your choice to make a wise decision.
Just look for floor-mounted bike racks conveniently installed inside or outside your house. Similarly, they are hustle-free to load or unload a bicycle, a bicyclist's ultimate desire.
Lockable bike racks – these bike storage stands are in demand due to their functionality. You only need to load and lock the bicycle from the frame or rear wheel for extra protection. Your bicycle will not go anywhere, even after hours.
Typically, lockable bike racks are installed where people stop for an extended period and cannot leave their bikes unattended.
Sheffield cycle stand – these bike stands are easily recognized as tubular and have a U-shaped arch design. Such bike racks can accommodate multiple bikes, depending on the dimensions.
Similarly, installation is easy, and you get a surface-mounted bolt-down base plate or root-mounted fixation design to fix the road firmly.
Harrogate cycle stands are versatile bicycle stands designed with a semi-circular top for convenient and economical bike storage. You can easily bolt these racks directly on the surface or root-fix on concrete for form placement.
Usually, they are equally suitable for any bicycle parking, mainly indoor or outdoor places.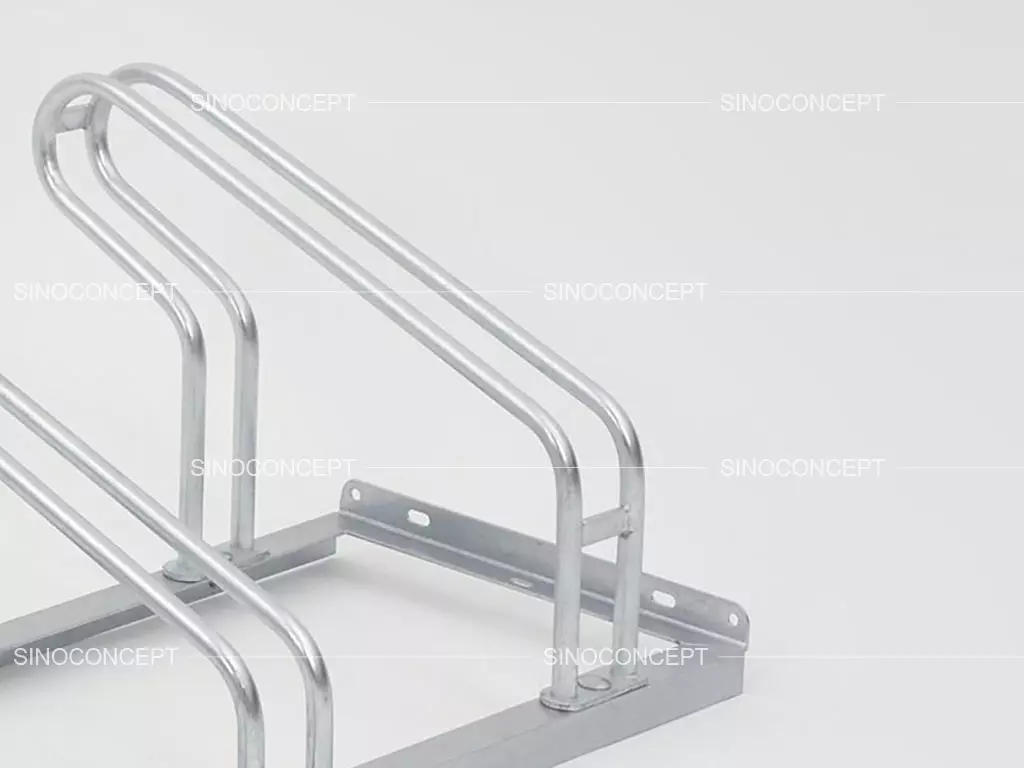 Do you think commercial bike racks are essential to promote bicycling?
Bicycling is one of the most important means of transportation, but people are reluctant to use bicycles.
They either rush to reach their destination on motor vehicles or feel a lack of facilities for bicyclists. Providing safe parking spaces with bicycle storage stands can help build people's trust so they will use bicycles more often.
When more people are on bicycles, there will be fewer incidences of severe accidents, and as a result, the fatality rate will show a noticeable decline.
So, if you want to play your part in traffic control, promote bicycling with extensive use of single or multiple bicycle storage stands.

Conclusion
Bicycle racks are a convenient bike storage system that saves bikes from scratches and falling accidents among pedestrians. Securely held bikes are safe from thieves and remain organized in long-term or short-term parking.
When a bicycle stand is installed, it serves as an organizer and space saver where bike wheels are locked to avoid any mishap and also gives a quick-release option to a cyclist.
The steel construction of a bike rack also ensures the life of the stand because these storage stands are at risk of damage when parking in the lanes. So, when bike parking is required for your new mountain or road bike, always prioritise bicycle racks.
To learn more, we advise you to refer to the following pages: