Facts about Sheffield stand dimensions!
Bicycle parking is an essential element of bicycle infrastructure in a community. It provides cyclists a safer and more accessible place to store their vehicles.
With secure parking areas, cyclists won't have to illegally park their cars on streets when they have a specific site designed for parking purposes.
Bike stand manufacturers have produced different bike racks for residential buildings, universities, offices, and other public spaces. One of the most popular forms of bike stands is the Sheffield bike stand.
This article discusses bicycle parking standards and exciting facts about Sheffield's dimensions. So, read on and learn more about this helpful tool!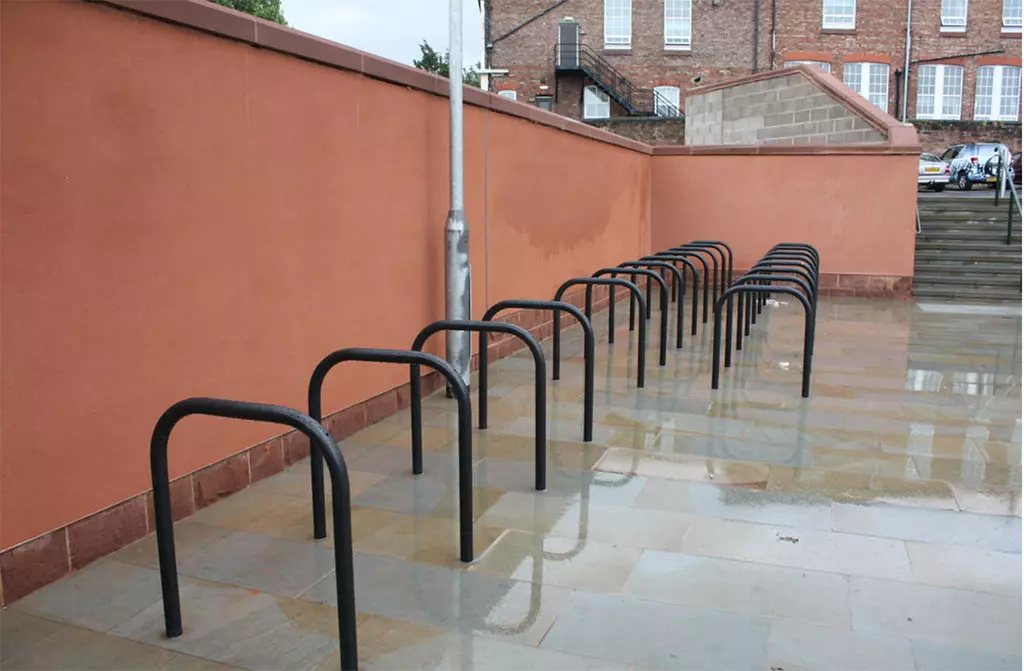 Facts about Sheffield stand dimensions
Enlisted below are some interesting facts about heavy-duty Sheffield bike stand dimensions.
Sheffield bicycle stands come in different sizes so that a user can purchase the rack size that best suits the height of his bike frame.
The standard dimensions of a Sheffield bicycle parking stand are; 1100mm in height, 750mm in width, and 50mm in diameter.
If you want to install a Sheffield bike storage rack in your garage using the in-ground method, you should measure the height of the new cycle parking rack by excluding the size immersed within the ground. Consider the crown that will stay above ground after installation, and then purchase the bicycle stand that suits your cycle's height.
Many cycle storage rack manufacturers allow buyers to customise the dimensions of their Sheffield bicycle racks. This way, they can request road bike storage racks of any size.
What are Sheffield bike stands?
Sheffield bike storage stands are classic British bike racks popular across the UK. You can find them in parking lots or parking facilities of universities, schools, offices, residential buildings and public spaces.
One Sheffield bicycle rack can be used to park two cycles securely. You can lock one bike frame or bike wheel with one arm of the rack and another bicycle frame and wheel with the second arm of the bike stand.
You can also use the same philosophy to lock the structure and bicycle wheel simultaneously. It is a safer way of closing a bike as it reduces robbery risk.
They have a flat top and two arm posts that can be installed into the ground through different mounting systems. A Sheffield cycle rack can be wall-mounted as well as floor-mounted. You can choose the former option to save space in your garage parking.
They are suggested by the national cycling association and have become very popular among contractors, cyclists, and bikers. If you want something minimalistic yet effective in storing your bike stand, you should get this product.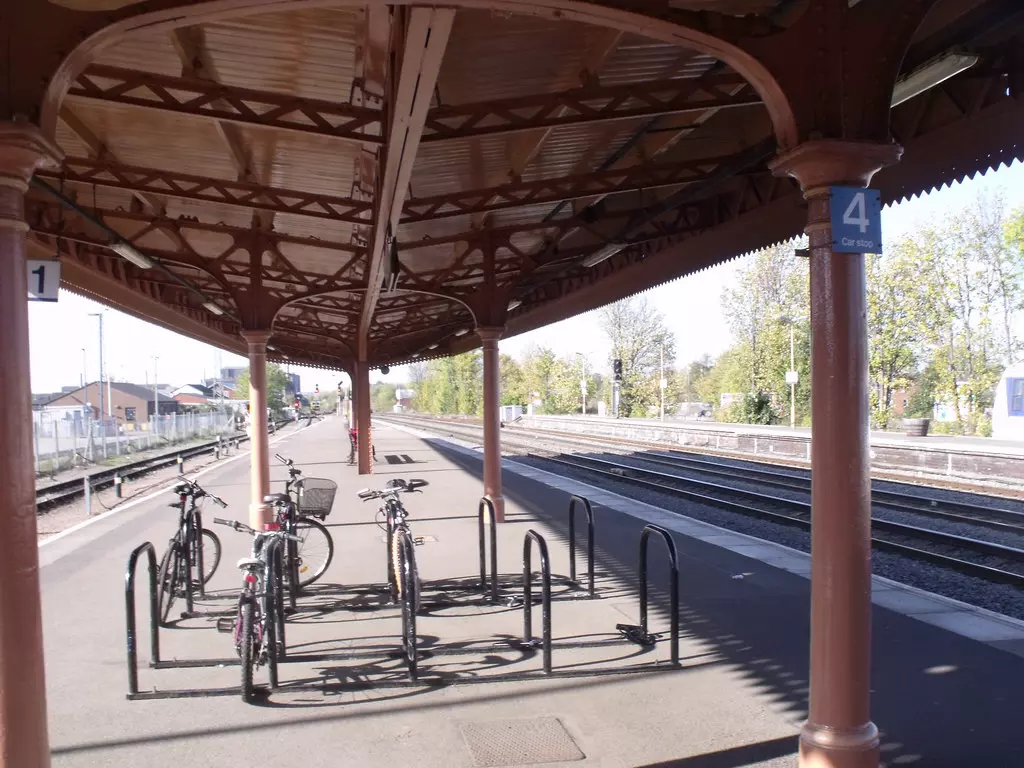 Why should you use Sheffield cycle racks?
There are many benefits of using Sheffield bike racks in your parking space.
Some benefits are described below.
A Sheffield floor stand has a simple structure, making it easy to use and install. You do not have to lift bike frames or any other part of bikes to lock them to your freestanding bike rack.
You can park and lock two cycles on this best bike rack, one on each side. You can lock bike tires and bike frames to this parking stand. You can park its frame and wheel simultaneously if you have only one bike.
These bike racks can be manufactured from different materials, such as steel, wood, and plastic. It means you will get other bike rack options to choose from. Out of all the available materials, steel is considered the most reliable and lasting material.
A truck bed bike rack, custom bike stand, and Sheffield folding bike stand come with different finishes, such as hot-dip galvanising and powder coating. You can get a Sheffield bike stand in the finish that you prefer.
Some Sheffield bike stands are attached in series to horizontal security bars. These bars offer enhanced security. They also make it easier to place multiple perspectives in a line.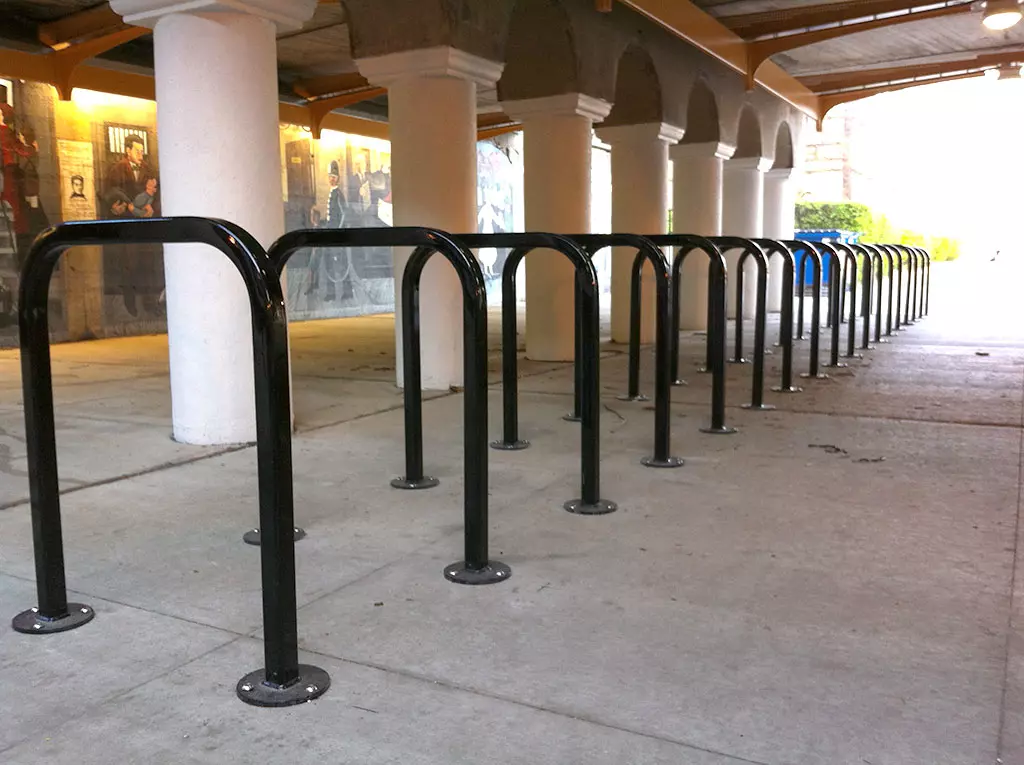 How to choose the right location for a Sheffield bike stand?
You should choose the right location for a powder-coated bike locker or bike stand. Otherwise, cyclists and bikers cannot get the most out of this tool.
Here are specific points you should remember when choosing a Sheffield to stand for your bicycle storage or bike storage solution.
It should be located conveniently where a cyclist or biker can easily reach it. It should be installed near the main entrance of a building.
It should be installed so that it does not seriously disturb the building infrastructure.
Different municipalities create their own rules and regulations regarding mountain bike installation. It would be best if you learned about the relevant requirements of your area before installation.
When installed in a horizontal series, the minimum distance between a rack and the wall should be 24 inches. The minimum space between two recycled plastic bike stands should be 3 feet.
When installing bike stands in a line series, ensure the minimum distance between the wall and the rack is 6 feet. Similarly, the distance between the centres of the two bike stands should be at least 10 feet.
What are the other bike rack options?
Sheffield bike stands are one of the most popular forms of bike stands. They exist in many different forms. Other than Sheffield bike racks, there are many other kinds of bicycle stands.
Some of the other bike rack options are:
Double-decker stands: They consist of two long metal bars placed horizontally. Smaller vertical bars connect horizontal bars. A bike tire is locked to the vertical bar. You can use them from either side.
Bollards: These are bollards having one or two bike locking arms. You can use them to create a boundary around a specific area, like a parking lot, and park your vehicle.
Grid stands: These two-tier racks are used in areas with many bikes to store, but the storage area is small.
Decorative stands: They are used for bike parking but also focus on aesthetics. They complement the look of their surroundings.
Conclusion
Sheffield bike stands are straightforward and user-friendly structures popularly used across the UK. They come in different dimensions, but their most commonly used model is 1100mm in height and 750mm in width. You can also purchase them in other sizes according to your needs.
Sheffield bike racks are typically installed on floors, but some models are also prepared for walls. They can be made of steel, plastic and even wood. Steel is the most resilient material out of all other options.
You should consider Sheffield bike racks if you need something easy to use and effective for your bike parking space. You won't be disappointed at all! 
To learn more, we advise you to refer to the following pages: