The history of cycle racks
At the moment, cycling is one of the biggest trends all around the world, and so the cycle racks are handy from a biker's point of view. The cyclists use many outdoor bike racks, starting from the classic Sheffield cycle stand through bollard bike racks and ending on grid bike racks.
But what is the actual history of the cycle racks? What are the beginnings of this street furniture, and in which direction is it going?
We also have an article about what is a bike parking rack if you want to learn more about this topic.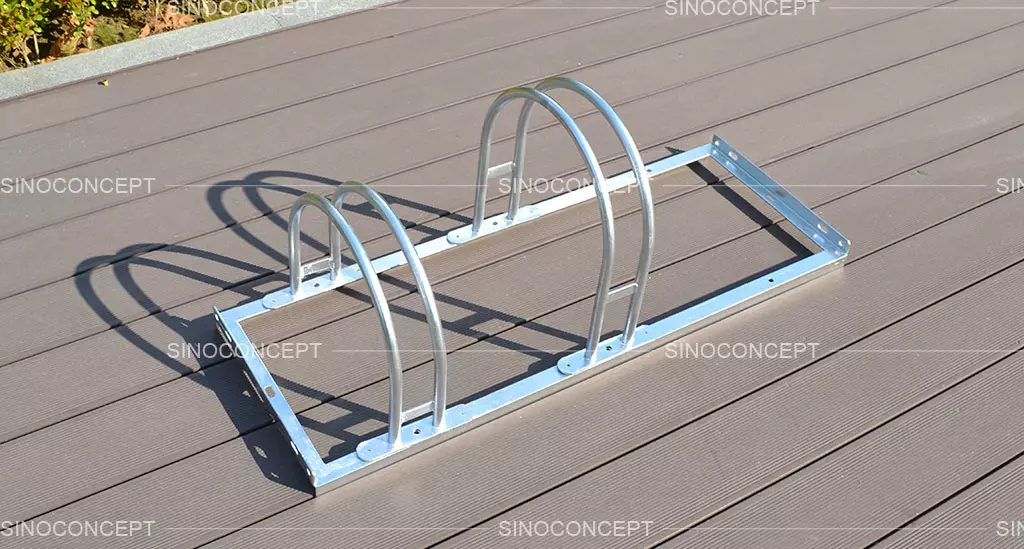 First cycle racks invented
The history of first-floor bike racks is fascinating, though distinctly hard to find. There is little information about this issue, but we tried hard to find something for you.
The first variations of ground bike racks included locking only one wheel. As you can guess, these cycle racks were not the best options. It was easy for thieves to steal bikes attached to these outdoor bike racks.
Moreover, the initial model of the bike parking rack wasn't supportive. The bike could fall easily, scratching its surface. No wonder why these outdoor bike stands were not in use for a more extended period.
The First-floor bike stands worth mentioning is a Sheffield cycle stand. If you ever tried to decipher the name of it, we bet you guessed it. This type of cycle rack gained its nickname from its initial place of existence.
As the story says, the invention of the inverted U rack was an absolute coincidence. This English city's citizens, especially some cyclists, suggested using the excess gas pipes as outdoor bike stands.
And so, surprisingly, such a minor "accident" led to a vast improvement in the cycling world. Even if Sheffield's inhabitants were unaware of it, their invention hugely impacted bike rack manufacturers.
Following the invention of the Sheffield cycle stand, many different cycle racks started to pop up everywhere.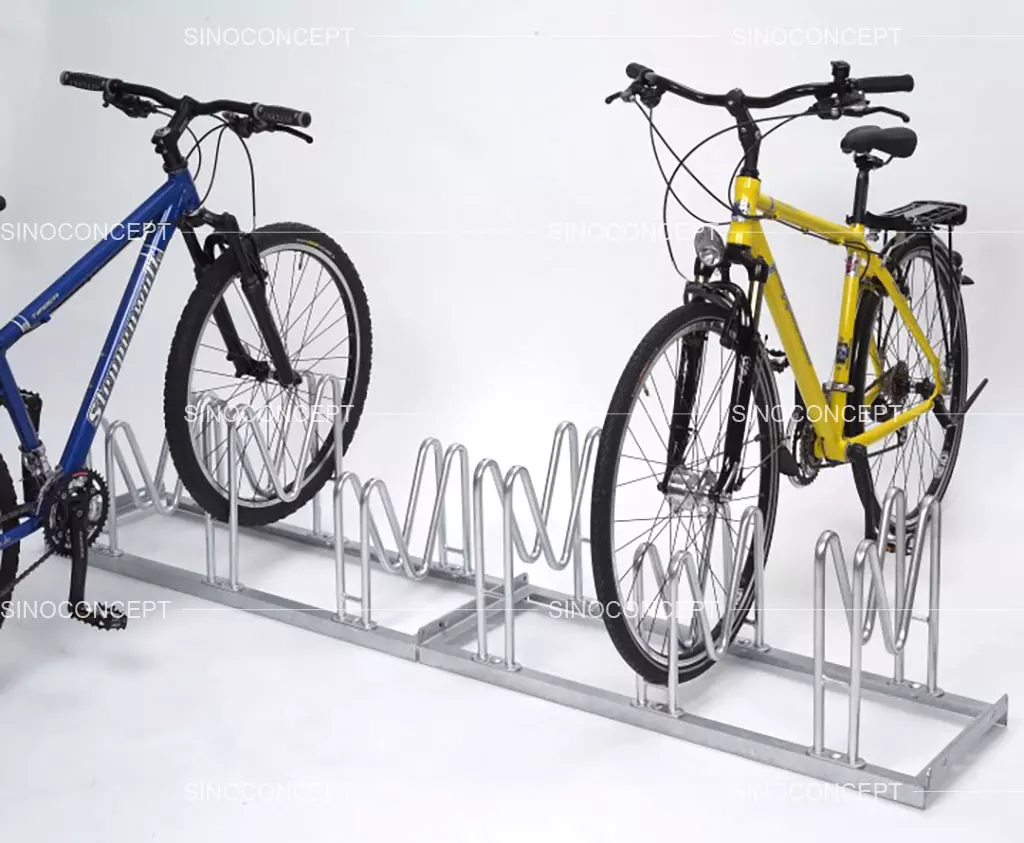 Classes of outdoor bike racks
Today, we all operate on different floor bike racks. They can be found all around the cities and even in small villages. Whether you go to a shopping mall or school, you will undoubtedly encounter and probably use them. But not many of us know how to use floor-mounted bike racks.
Owing to the history and the development of metal bike racks, there are two main classes according to the environment.
Class I is dedicated to long-term periods. It means that you can use cycle racks for more than 3 hours. You can find this type of outside bike racks around libraries and offices.
Class II focuses on a much shorter timeframe, meaning the use of the floor bike stand is restricted to 2-3 hours at maximum. Metal bike stands of this class are mostly found near restaurants or coffee houses.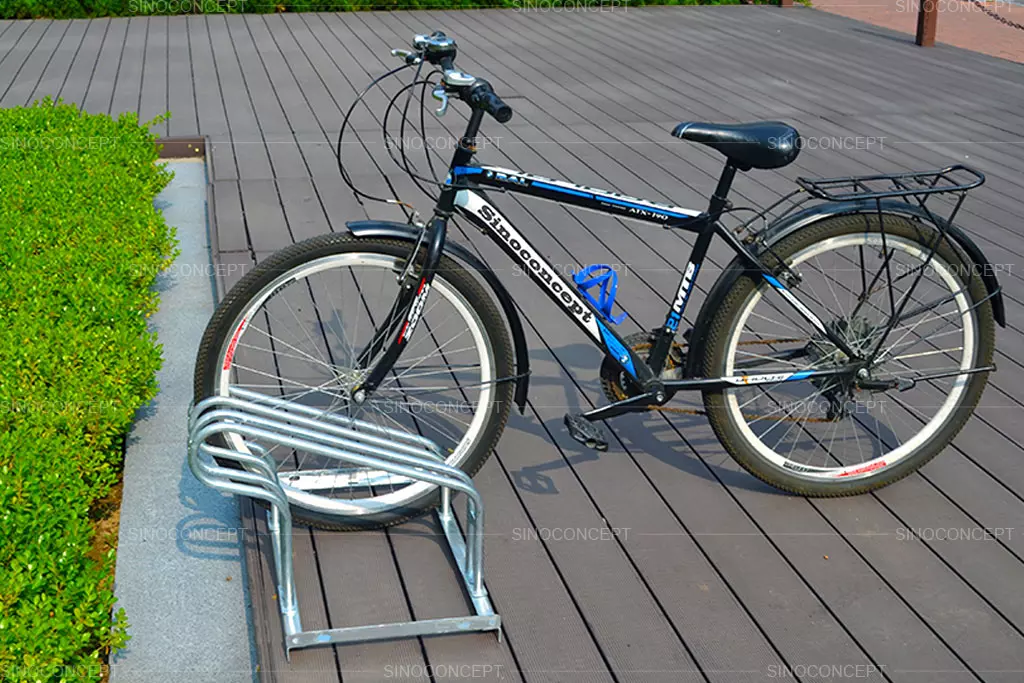 Cycle stands at Sino Concept
Sino Concept is a French-owned manufacturer and distributor of street furniture. Since our beginnings, we have been heavily engaged in producing and distributing outside bike stands.
Despite the keen competition in the market, we offer unique designs and patterns of custom bike stands and high-quality public bike racks. For as long as we have operated there has been no complaint about our products.
To learn more, we advise you to refer to the following pages: