6 different types of speed bumps used in different locations!
Speed bumps, also called speed breakers or ramps, are road traffic safety items that ensure pedestrian and vehicle safety. They have multiple uses and can be installed in various locations.
Speed bumps are commonly divided into 6 types based on their locations.
These types include highway speed bumps, driveway speed bumps, gravel road speed bumps, dirt road speed bumps, garage speed bumps, and parking lot speed bumps. Their names indicate the locations where they are used.
This article thoroughly explains each type of speed bump to help you understand its purpose, usefulness, and advantages. So, keep reading to learn more about a list of speed bump types.
Highway speed bumps are installed on major roads. Their main goal is to control traffic flow by imposing speed limits on moving vehicles.
Typically, speed bumps are not as commonly used on main roads as they are used on residential roads.
This is because vehicles on the main roads move at high speed. A sudden impact caused by road bumps or speed humps can contribute to vehicular damage. It can also disturb the route of emergency vehicles.
Highway speed bumps can also be used on other roads and city streets where pedestrians and vehicles interact more. Installing them before traffic signals or pavement markings can force people to stop at a red light or follow the road markings.
Major roads usually have rumble strips. These strips are either at the road's centre line or its shoulders. They produce vibration and noise that alerts the careless driver and alerts him of the danger.
Traffic data by the Federal Highway Administration shows that speed bumps and rumble-strip significantly reduce collisions between vehicles and pedestrians.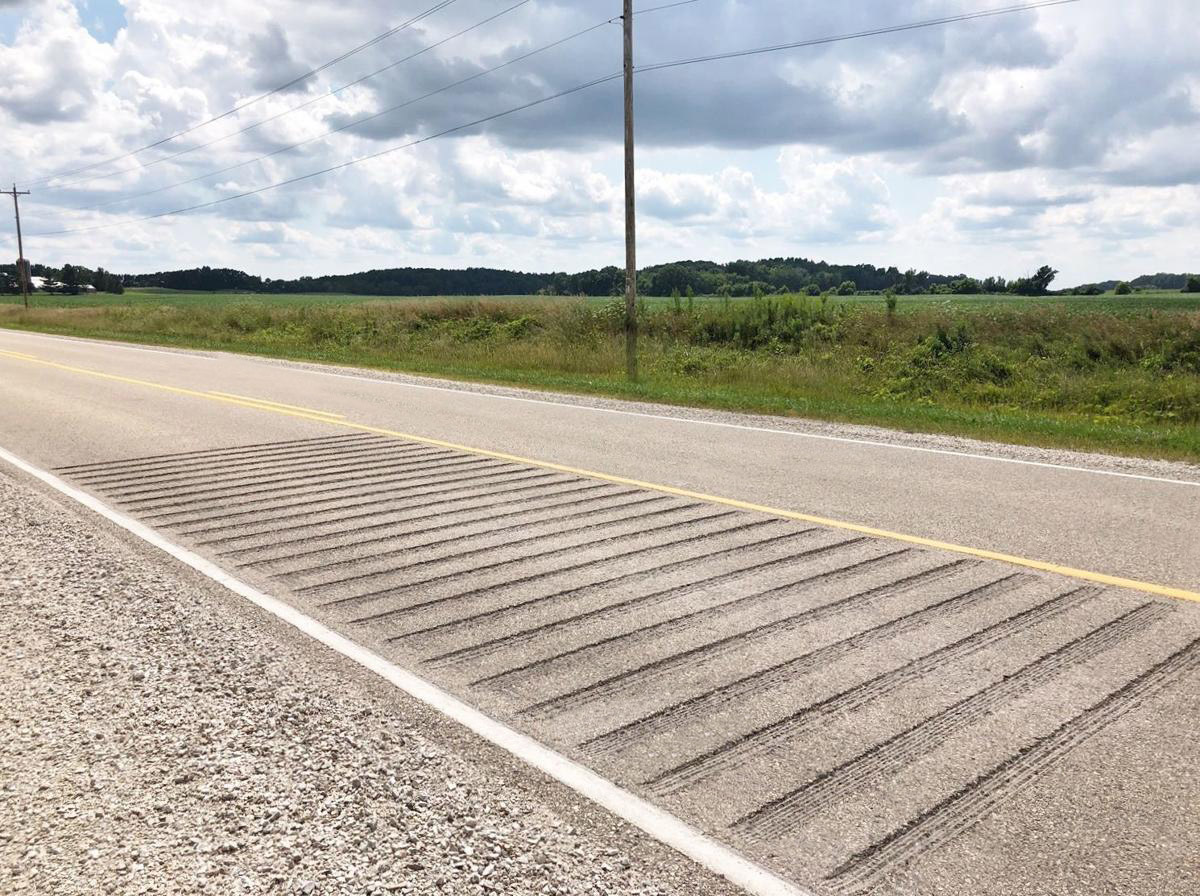 Driveway speed bumps slow down vehicles moving on the driveway. Traffic control devices like speed humps, speed bumps, speed tables, and speed cushions reduce vehicle speed and avoid accidents.
Speed bumps also alert the drivers of the presence of pedestrians on a driveway, roadway, or pavement. They create a safe crossing area for people walking on the pedestrian crossing, crosswalk, and sidewalk.
They force drivers to reduce speed below 15 miles per hour. Driveway speed bumps are available in various materials, such as recycled plastic, rubber, steel/metal, concrete, and asphalt.
They are equipped with reflective studs or coloured markings to make them obvious for drivers at night or in bad weather conditions. Their height can vary from 25 mm to 100 mm. Speed bumps on the driveway should be at least 900 mm long.
If your driveway does not have speed bumps, but you want to install them to reduce the speed and accidents, you must ask the neighbours and get approval from local officials.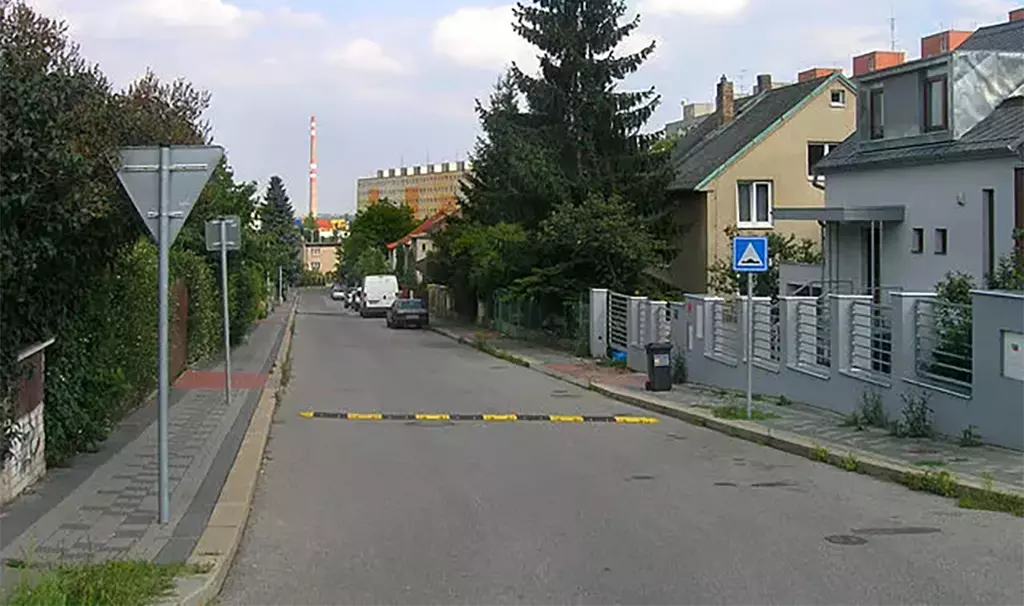 Gravel roads have no surface material added. Instead, they have dirt and gravel on the surface.
Therefore, when a motorist, bicyclist, or any other vehicle driver goes through this road at high speed, gravel and dirt will dispel and may cause trouble to the passerby. It can also disturb people living in the neighbourhood around this road.
Taking calming measures like installing gravel road speed bumps, speed limit signs, stop signs, speed signs, road signs, warning signs, and other signage can reduce these issues.
Vehicles driving on the loose gravel surface also have increased braking distance, making it hard for speeding vehicles to reduce their speed at the right time.
However, speed bumps can help reduce speed for pedestrians and traffic safety.
Gravel road speed bumps of dirt cannot be painted, and asphalt bumps soon wear out on gravel roads.
Specially designed sturdy Rubber or Steel speed bumps have built-in reflectors, making them more suitable for gravel roads.
Gravel road speed bumps control traffic volume by forcing vehicles to reduce their speed below 15 mph, making the path safer for pedestrians walking on crossings or safety lanes.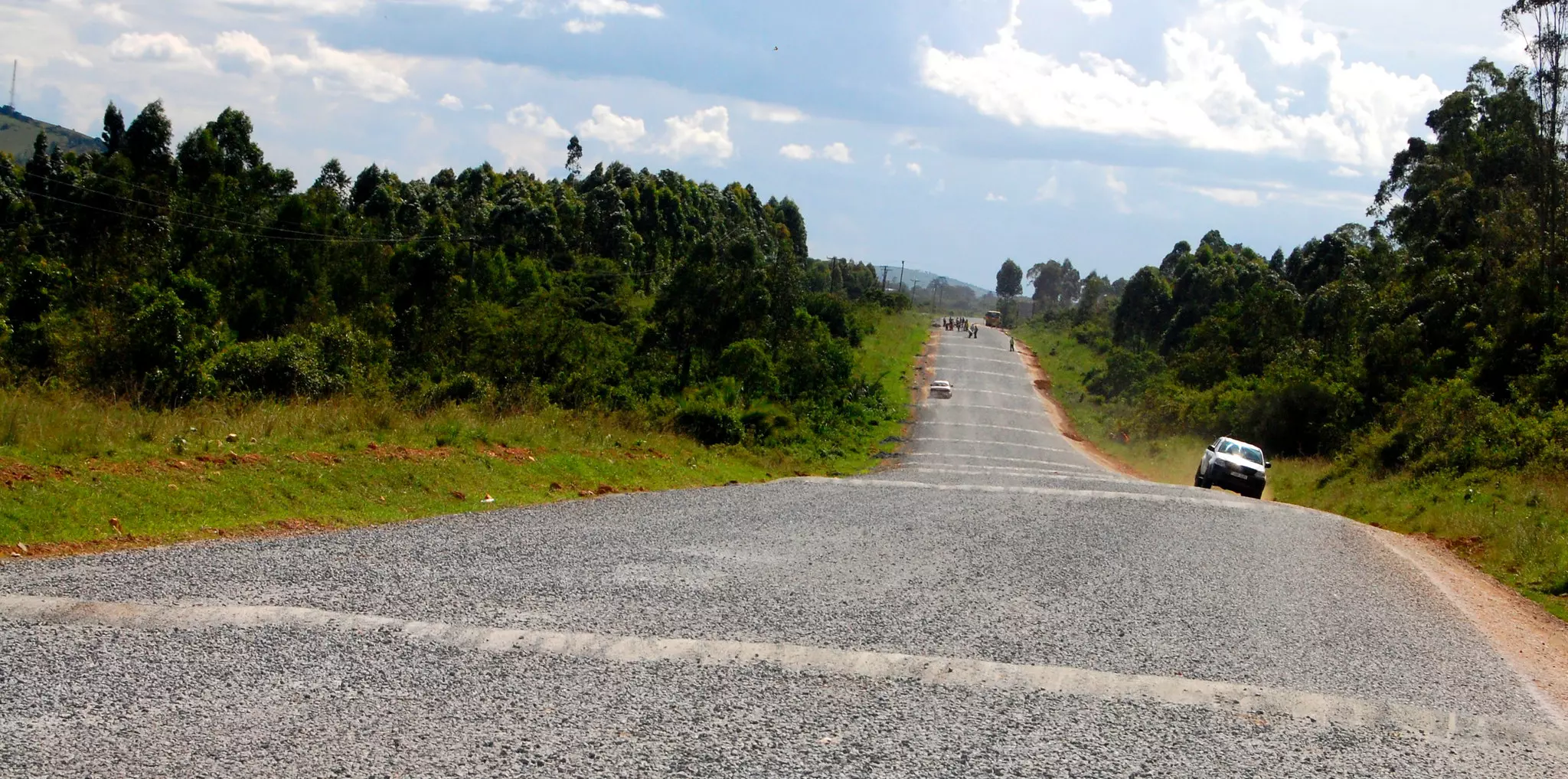 Dirt road speed bumps have the same function as gravel road speed bumps. The difference is they are used on dirt roads instead of gravel roads.
Dirt roads also do not have a proper surface. A speedy vehicle going over a dirt road can disperse dirt and trouble the passerby by making the path unclear.
The dispersal of dirt can also make it difficult for people living in nearby homes to keep their homes dirt-free. A great solution to reduce dirt dispersal is installing dirt road speed bumps on dirt roads at points where pedestrian traffic is high and homes are nearby.
Rubber, plastic, and steel speed bumps that are designed especially for dirt roads will last longer than asphalt or dirt speed bumps on such roads.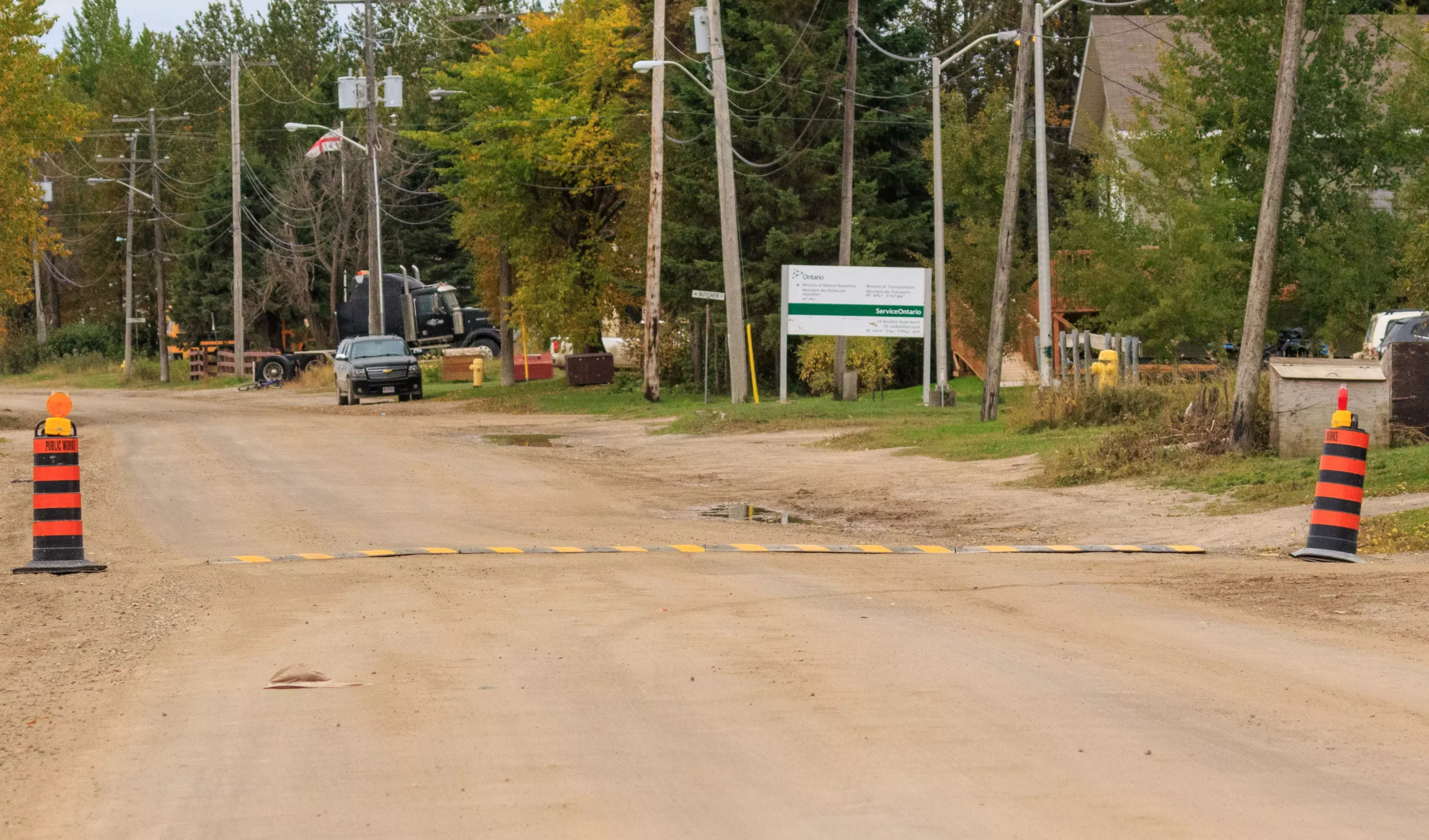 The safety of visitors and other people present in garages is paramount. It is important to impose a speed limit in high-volume situations where vehicles and pedestrians are at a close distance.
Installing garage speed bumps is a great traffic-management way of keeping vehicles moving safely through a garage.
If cyclists, motorists, or other drivers have this habit of ignoring stop signs, parking signs, and traffic signs and markings in your garage, then placing speed bumps before them can be an effective solution to make drivers follow signs.
You can also place them at intersection points in a garage where traffic from different points comes to go through the exit point. This speed control or traffic-control measure will assist you in reducing the chances of collisions between speedy vehicles.
Garage speed bumps are a great way of keeping your school, mall, or factory garage safe for everyone. If you think accidents happening in your garages are due to speedy vehicles, using speed bumps may help you resolve this problem.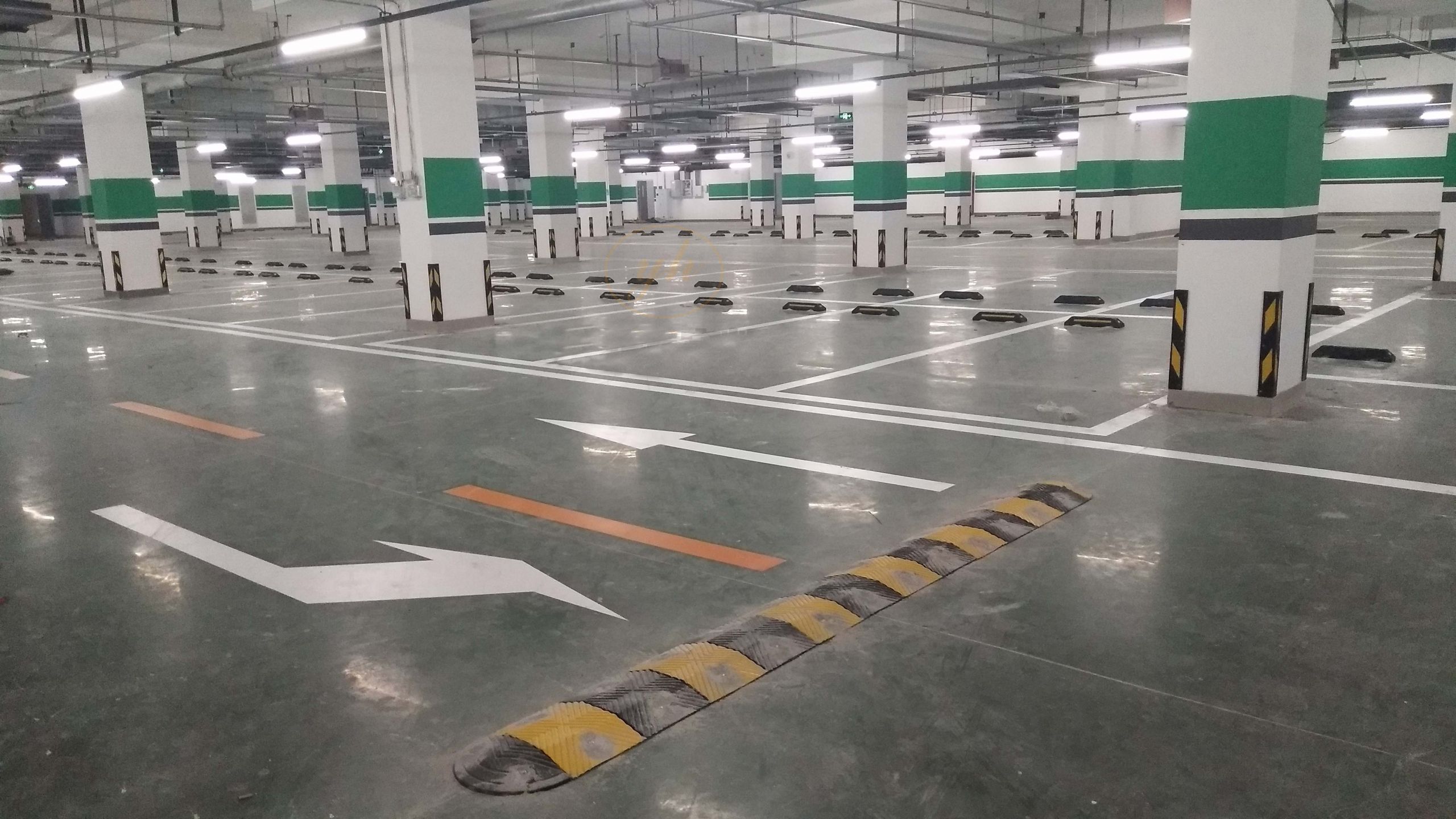 Parking lot speed bumps effectively manage the arrangement and speed of vehicles in parking lots.
Buses, cars, motorbikes, ambulances, or any other vehicle parked in a parking lot will have to follow a posted speed limit imposed by the parking lot owner with the help of speed bumps.
Parking lots are places where vehicles and walkers can have direct contact.
Therefore, it is important to ensure drivers move at a slow speed for the sake of pedestrians' safety. It will reduce accidents in your parking lot and may also bring you more happy visitors.
Make your on-street parking lot safe for vehicles and the public by installing speed bumps in high-traffic areas. Reduce car crashes and vehicle-pedestrian collisions by taking suitable traffic control measures.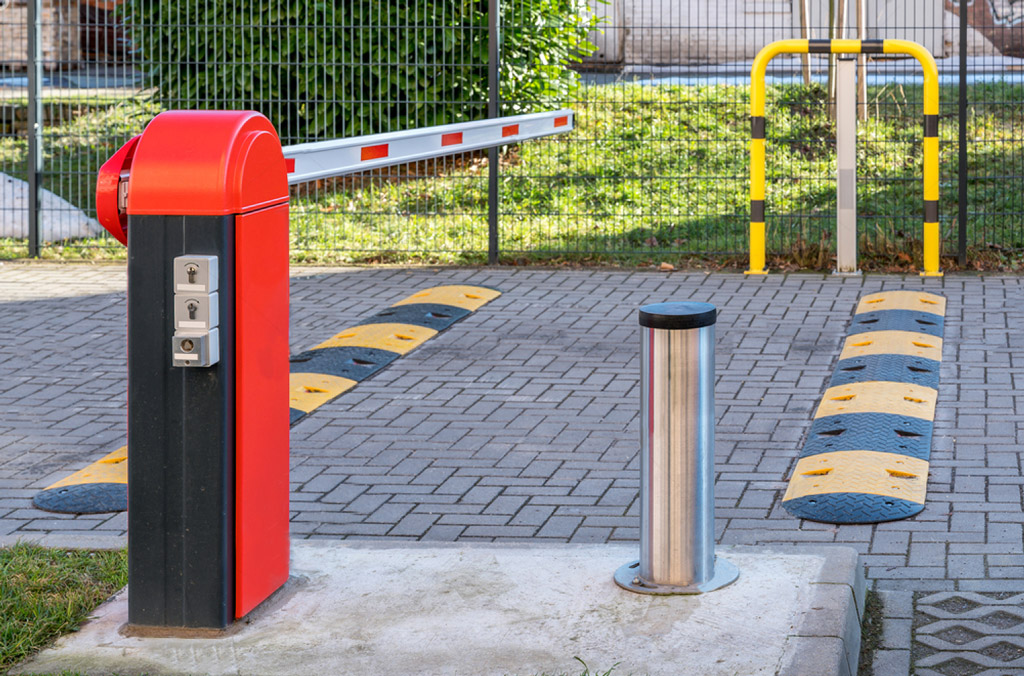 Speed bumps present on roads have many applications based on where they are placed.
Road speed bumps can help make oncoming traffic follow traffic signs, crossing signs, road markings, bus stop signs or signals, and street signs.
They can make vehicles travel at a low speed in slow-zone areas. Speed bumps have six main types based on where they are installed.
Each type has its own uses and benefits. But the main function of all types is to slow down the speed of vehicles to reduce accident risks.
To learn more, we advise you to refer to the following pages: