How to buy the right speed cushion?
The speed cushion is one of the most popular traffic calming measures available. To effectively calm traffic, one must know everything about speed cushions.
They're essential for traffic safety when emergency vehicles, especially large ones like fire trucks, consistently use the roadway. They enforce speed limits without causing too much congestion in the traffic flow.
But just like other raised sections, such as bumps and humps, there are many types of speed cushions available in the market. They vary based on size, material and quality.
To achieve optimal speed reduction with the least amount of comfort, one must buy a reliable speed cushion. Hence, it is important to know about the speed cushion brands available and their features.

Top 4 most famous speed cushions brands!
Asphalt speed cushions have been used traditionally. They're also a legal way to place on public carriageways. However, research indicates that they cause more discomfort and vehicular damage than rubber cushions.
This and their non-portable nature have led to private and commercial property owners preferring their rubber counterparts.
So, these business owners tend to prefer the following speed cushion brands.
1. Marshalls
This is a company that sells landscaping and construction products. It also makes traffic calming devices for making the city traffic flow at a low speed.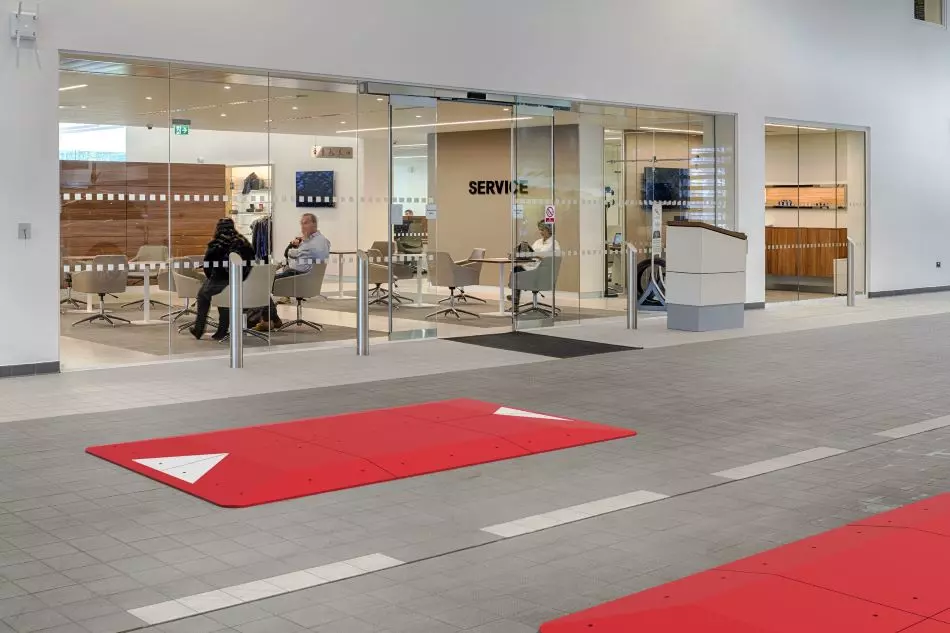 2. Rediweld
This is another brand famous for its traffic products, its Traficop speed cushions in particular.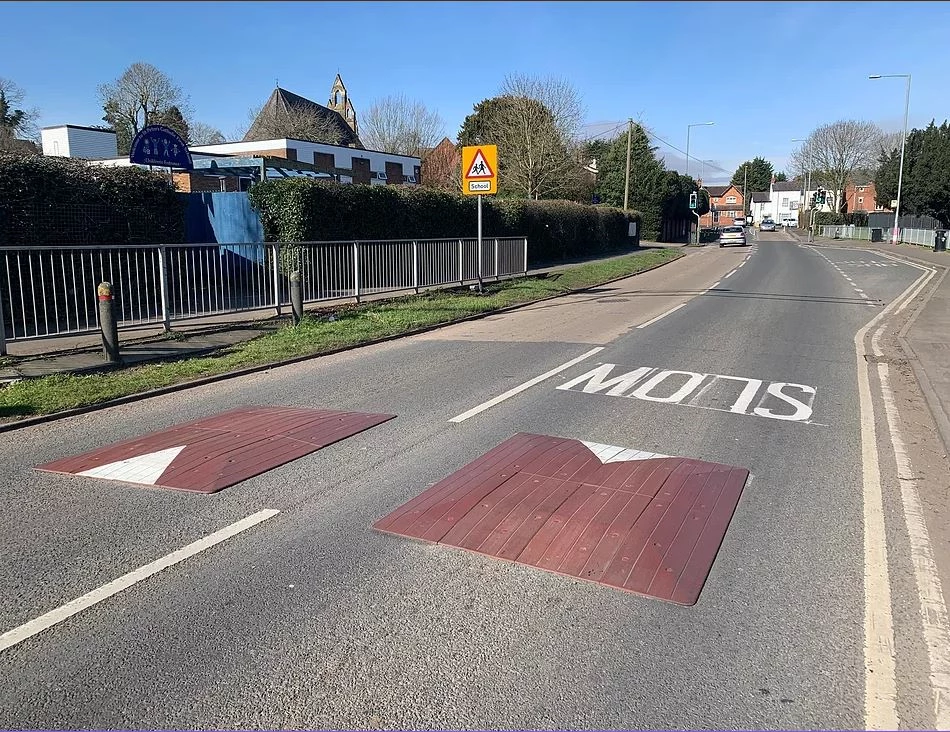 3. Traffic Logix
It makes digital signage and devices for intelligent transportation systems. These include variable message signs, cameras, and markings for speed control. However, it also sells traffic control devices.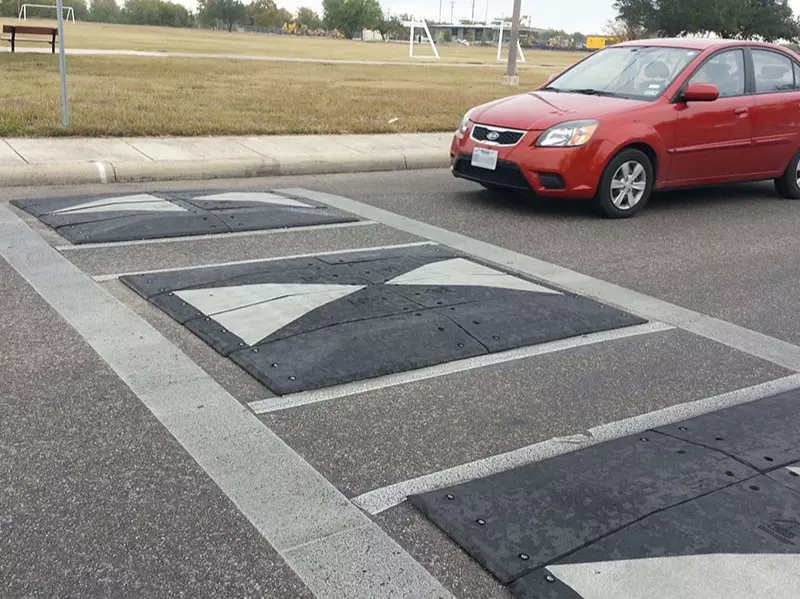 4. Sino Concept
This brand specialises in all sorts of rubber speed bumps, speed humps, and speed cushions across Europe.
All the companies mentioned are highly experienced developers of traffic volume-reducing products. All deliver their products in the UK. They all provide value and have their respective strengths and specializations. Each is selected based on its respective pros and cons.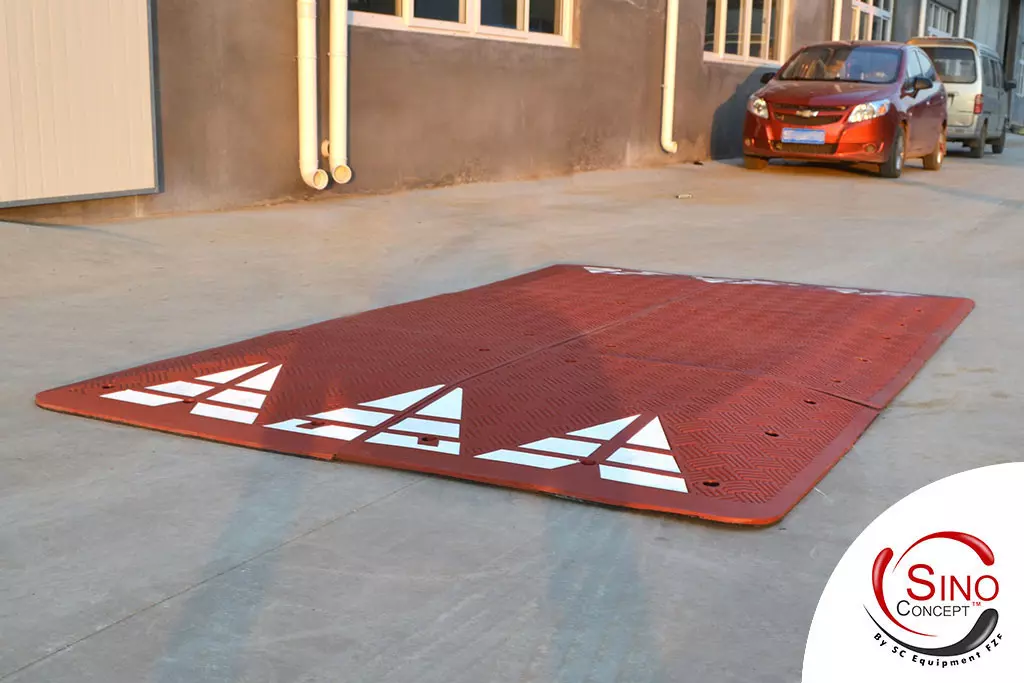 How much does a speed cushion cost?
Apart from the road and highway safety factors, transportation engineers must also consider the cost of the implemented undulations. This is another reason for the speed cushions being used instead of speed bumps and speed humps.
A regular-size-speed cushion costs around 800 to 1200 pounds. Concrete cushions cost more as a single can be purchased, around 1600–2500 pounds.
The price differences between all the vertical deflections arise from their different dimensions, types and qualities. Also, speed cushions (rubber and concrete) can be bought more economically if they're purchased in series.
Where to purchase a good speed cushion?
Because this question is very hard to answer in one paragraph, we list here the different aspects that define a good speed cushion. Indeed, there are many factors that make a speed cushion preferable to another.
This is because they come in many different configurations, like the other bumps in the road.
The dimensions of the speed cushions are the initial consideration. One should buy from a brand with the required speed cushion measurements. Its size should comply with the law if it is a concrete speed cushion.
Then comes the type of speed cushion offered by the company. There is the domed speed cushion, which is more inclined and will slow traffic more effectively. But it is considered more unsafe than the flat top speed cushion.
This raised section also slows down traffic, but it's less inclined. Hence it is better for road traffic safety regarding faster vehicles. But it can also be used in a slow zone as well.
Then comes the material and its properties. A buyer should select the brand that can provide a speed cushion or deflection from their choice of material.
Concrete speed cushions can be used on public roadways, but they're not optimal for private properties, businesses and parking lots.
This is due to their disadvantage of being permanently placed on the carriageway of choice. They also take more wear and tear.
Meanwhile, rubber cushions produce less traffic noise and are more portable. They make the road safer from collisions and are less harmful to oncoming traffic.
They are selected from different brands based on their individual quality and durability.
Some brands (such as Sino Concept) produce rubber cushions made out of recycled plastic or rubber, which is good for the environment.
Other factors in brand choice include the price of the cushion by the seller. This is another advantage of the rubber cushion over its concrete counterpart; it is cheaper.
The colour of the speed cushion produced is very important as well. It should be visually reflective to prevent accidents or their severity with no resulting fatalities.
If the speed cushion is not visible properly, it must be adorned with reflective tape.
The ease of installation is another important consideration. One should also look for other traffic control devices in the seller's catalogue (road bumps, rumble strips, mini roundabouts, signs and markings, etc).
This can help them order all their equipment from a one-stop shop instead of from different places. It can save them money in terms of delivery charges.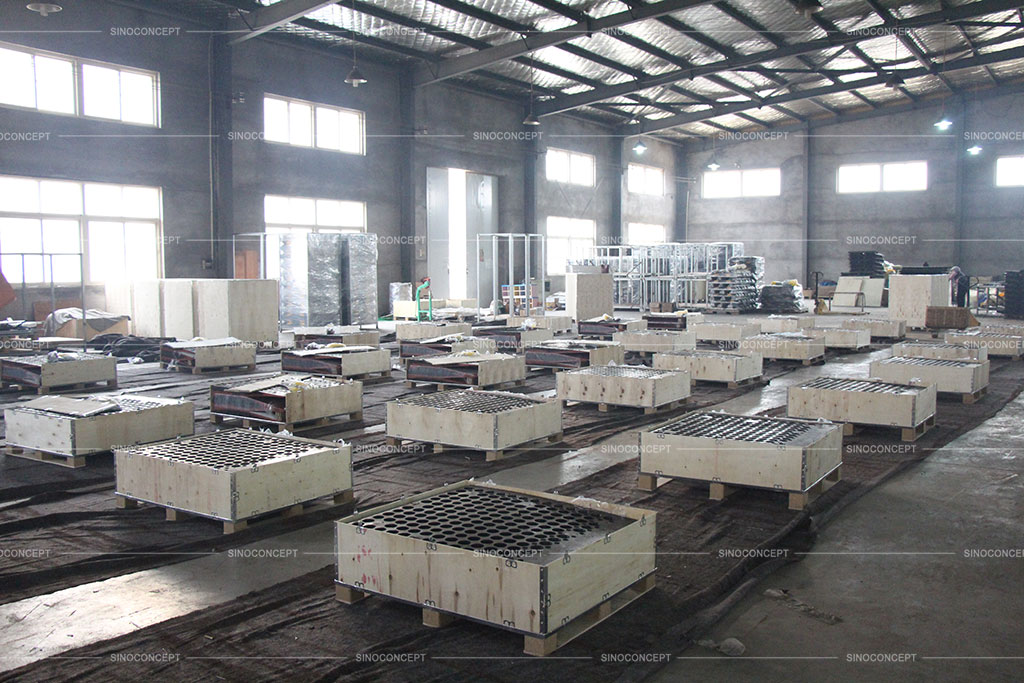 How to find a reliable speed cushion supplier?
When a buyer has identified the type of speed cushion they would like to purchase, they will find out that multiple brands may offer the product in question.
However, speed cushions conform to the serious topic of pedestrian safety and preventing crashes among bicyclists. This is why only the most reliable supplier or company must be chosen, whether for a public school zone or a private work zone.
The buyer must research extensively to identify the best company for traffic-management tools such as speed cushions. They need to read about the most popular brands and their history. They should look at their after-sales benefits and other policies.
It is hazardous to place one's trust in brand-new companies. This is because there's no guarantee of how long the brand will exist.
Observing their reviews is fundamental to deciding on the best speed cushion supplier. This must be done on public platforms such as Facebook, Reddit, or any kind of designated forum.
The advantage discussed on these sites is that the potential buyer may receive unbiased reviews. These can differentiate between what the supplier promises on their website and what the customers have actually received.

To conclude, plenty of speed cushions are available in the market. Like speed breakers, the choice between rubber and concrete speed cushions favours the former material. This is due to its noise, portability, price, and vehicle safety advantages.
Buyers should know exactly what they require from a speed cushion to discourage overspeeding successfully. This means they should be aware of the required size, for example.
This also means that it complies with the transportation department and fits the road's spacing well. They should also know about the type of oncoming traffic (light, heavy, emergency response, etc).
Just like in the case of speed breakers, the choice between rubber and concrete speed cushions favours the former material. This is due to its noise, portability, price, and vehicle safety advantages.
Other considerations along with the aforementioned ones are the colours, prices and reviews. Ultimately, the buyer's decision could help many pedestrians cross safely.
To learn more, we advise you to refer to the following pages: