Top 4 famous speed cushions brands!
Do you want to buy a speed cushion? Speed cushion is one of emergency vehicles' most optimal traffic control devices.
On a route catering to an emergency response team, there are many problems with discomfort for vehicles such as fire trucks. This is why a speed cushion or a series of speed cushions is best for such a roadway.
A speed cushion is also ideal for an emergency vehicle like an ambulance.
But like other traffic calming measures, various speed cushions are available in the market today. However, one must choose them cautiously to achieve maximum road traffic safety. It is important to know the features and history of speed cushions.
This applies whether the buyers are private property owners or transportation engineers.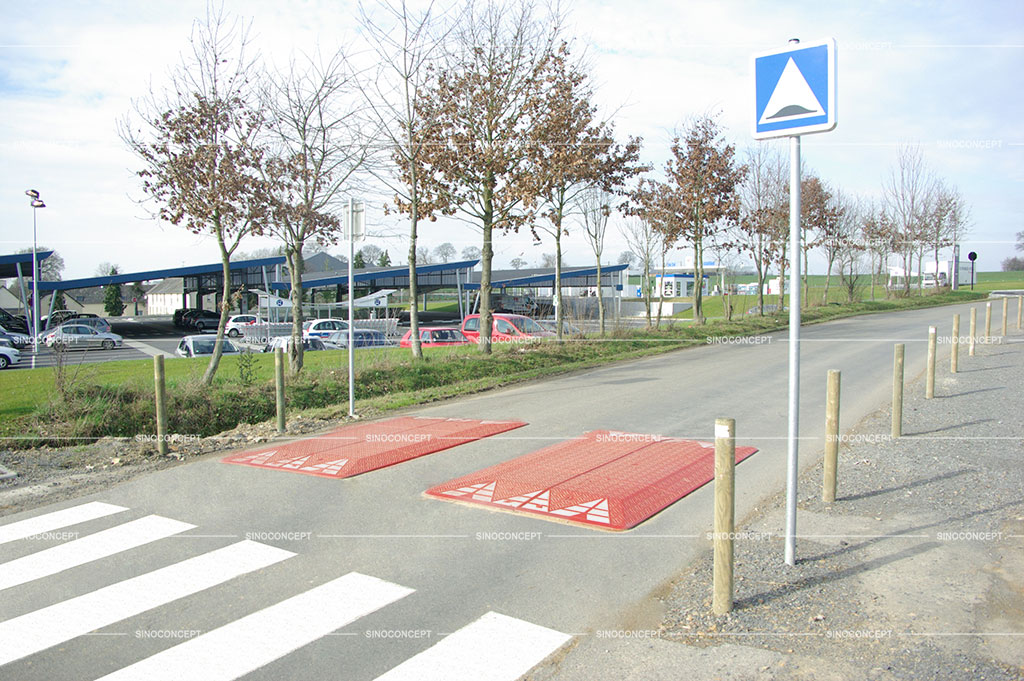 All you need to know about Marshalls speed cushion!
Marshalls is a popular provider of construction and landscaping equipment. It also offers some traffic control devices. One of these measures is the speed cushion.
The Marshalls speed cushion is available in rubber and concrete formats. Hence, it caters to both business owners and municipality committees. The speed cushions of both materials are available in domed and plateau configurations.
The concrete is viable for various loads and compliant with traffic safety regulations. They're 205mm tall and can be purchased in 3 different widths: 1600, 1750 and 1900mm.
Their rubber speed cushions are available in 4- or 6-piece setups. The former is 1800mm wide and 2000mm long; the latter – is 1800mm wide and 3000mm long.
The Marshalls speed cushion is coloured to make it more visible, and the concrete version is available in two colours. The higher visibility makes it less unsafe and prevents motorist crashes.
It is also designed to provide slower traffic with a smoother crossing. This is why it is a good choice for a slow zone, such as a school zone or an area before a railroad crossing.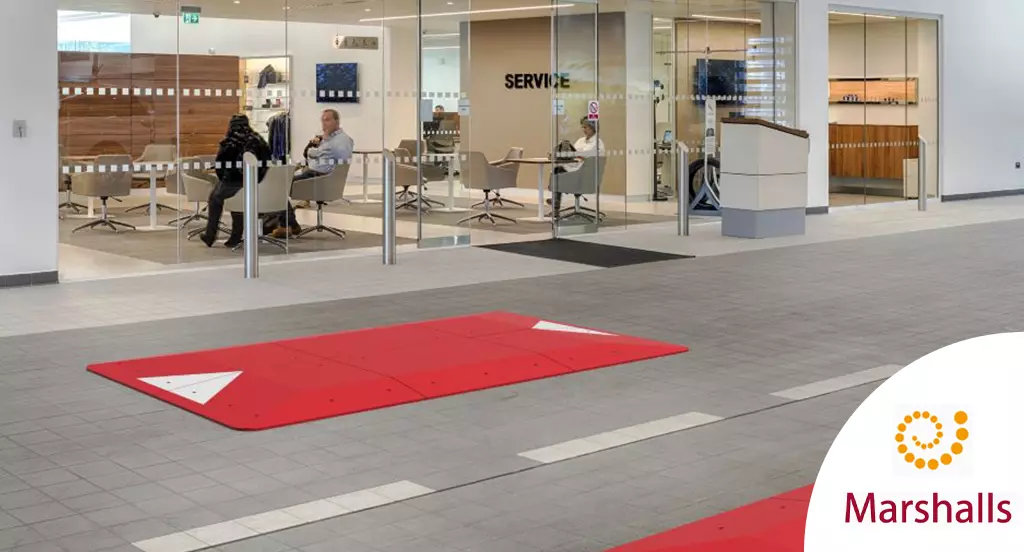 Everything you need to know about Rediweld's Traficop speed cushion!
Rediweld's Traficop speed cushion is a unique speed breaker. It is a patented design for optimal speed reduction.
It doesn't have many parts, and unlike asphalt speed breakers, it is just bolted to the road. It is made of recycled materials and doesn't act as an impediment to ambulances. It is manufactured with a series of reflective marking types and acts as a reflector.
The speed cushion is available in several sizes based on one's requirements for the neighbourhood.
The speed cushion widths vary from 1,600 to 1,900mm, and the speed cushion lengths are available from 2,000 to 3,000mm. The width of the ramp is available in 300 and 400-mm sizes. The Traffic speed cushion is durable in extreme climates and can last as long as 15 years.
5 facts about Rediweld speed cushion
The Rediweld speed cushions effectively reduce speed and pedestrian safety. Anyone researching them will find they've been uniquely designed to reduce crashes. Due to this, some facts are interesting for a buyer to know.
They are the following:
The speed cushions' 85th percentile traffic data indicates they can slow traffic up to 35pc.
The speed cushions are made of a combination of shredded rubber shards and a 2-part polyurethane binder.
160 tons of pressure have been applied to each piece during its manufacturing.
The speed cushion can weigh from 35 lbs to 41.5 lbs based on the type selected.
The Rediweld speed cushion can reduce the traffic volume or traffic count in the range of 15-25pc.
Another fact is that a Rediweld speed cushion can be installed on a carriageway in at least 45 minutes. This is applicable if a team of at least two people is working on it.
Rediweld also claims that all their installed breakers, speed bumps, humps and speed cushions will outlast the road they're fixed on.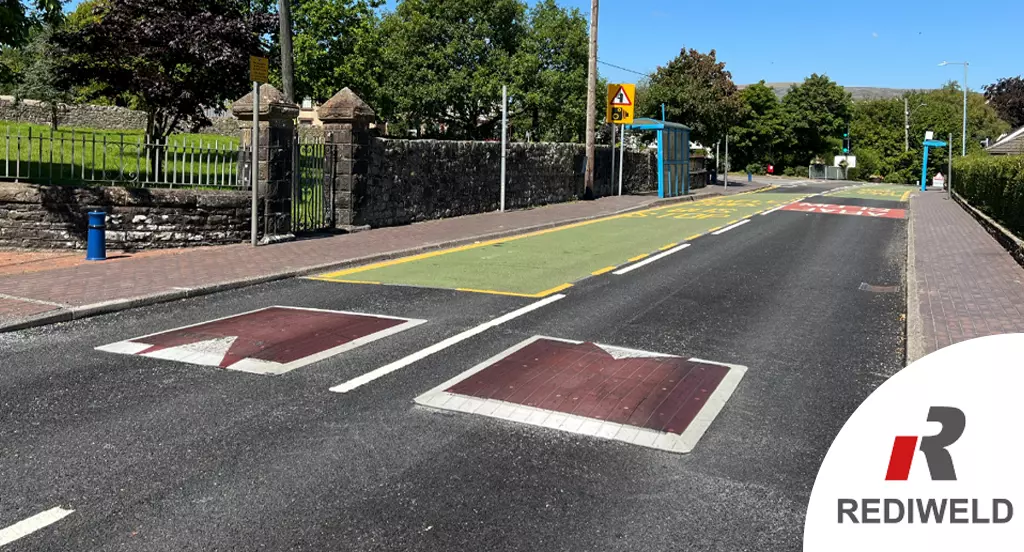 Everything you need to know about Traffic Logix speed cushions
Traffic Logix supplies components for intelligent transportation systems. It provides hardware for digital traffic-calming techniques.
These include traffic control signs and markings, along with radar-based signage. Their products also include clouds for collecting data. They also produce rubber traffic-management devices such as speed tables, products for bicycle lanes, and speed cushions.
Their speed cushions allow emergency vehicles to pass through easily while a regular motorist must pass over them. They are made from recycled rubber, so they are also environmentally friendly.
The speed cushions feature reflective markings on them. They are usually 76mm tall and 915mm long, but a buyer can customize them and order the dimensions they need for pedestrians on their roads.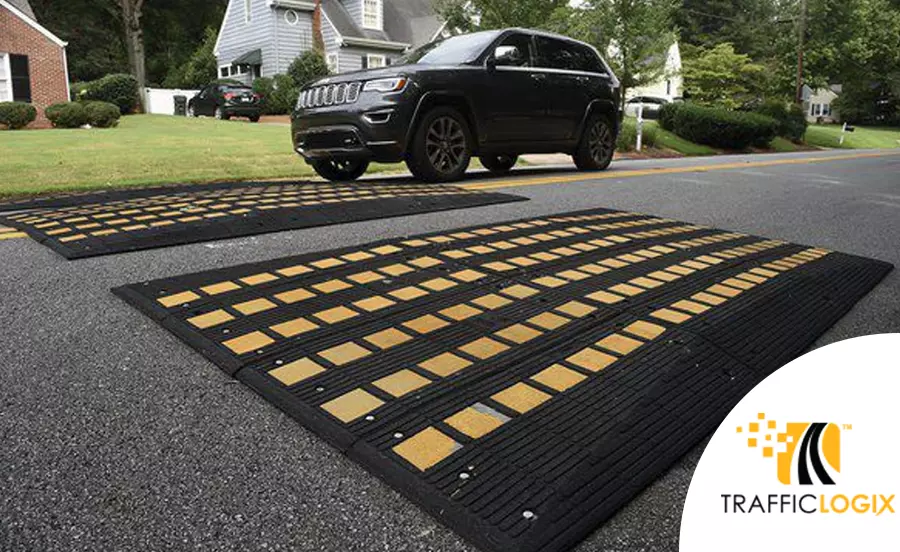 Get to know Sino Concept speed cushions
Sino Concept's speed breakers are part of their revolutionary systems for the speed control of motorists. The company has almost 12 years of experience.
Unlike other brands, they make various models catering to the standards of different European countries. They produce plenty of speed-controlling products, including speed cushions to discourage speeding over the speed limit.
They make and supply speed cushions for enforcing pedestrian safety in several European municipalities. Their products are smartly designed and are durable from wear and tear.
Their speed cushions are available with heavy-duty bolts and other mounting hardware. They also deliver their packages with great care so the buyer doesn't receive a damaged product.
Their British speed cushion falls under the UK's manufacturing standards. It is also environmentally friendly as it's made of rubber: 90% recycled rubber and 10% virgin rubber. However, it is also vulcanised for a fine finish.
Hence, the speed cushion is available in two highly visible colours without being painted. It also has reflective tape and striping for extra visibility. They are also optimized to reduce traffic noise.
The speed cushion comes with anti-slip properties as the friction coefficient of its surface exceeds 0.65 to prevent vehicular slippage. It is spaced optimally as it's 1800mm wide, but it's available in two lengths: 2000mm and 3000mm.
Its height is 65mm; buyers can get them in 4 or 6 parts. The company claims its speed cushions can bring about a low speed of 20 mph the oncoming traffic.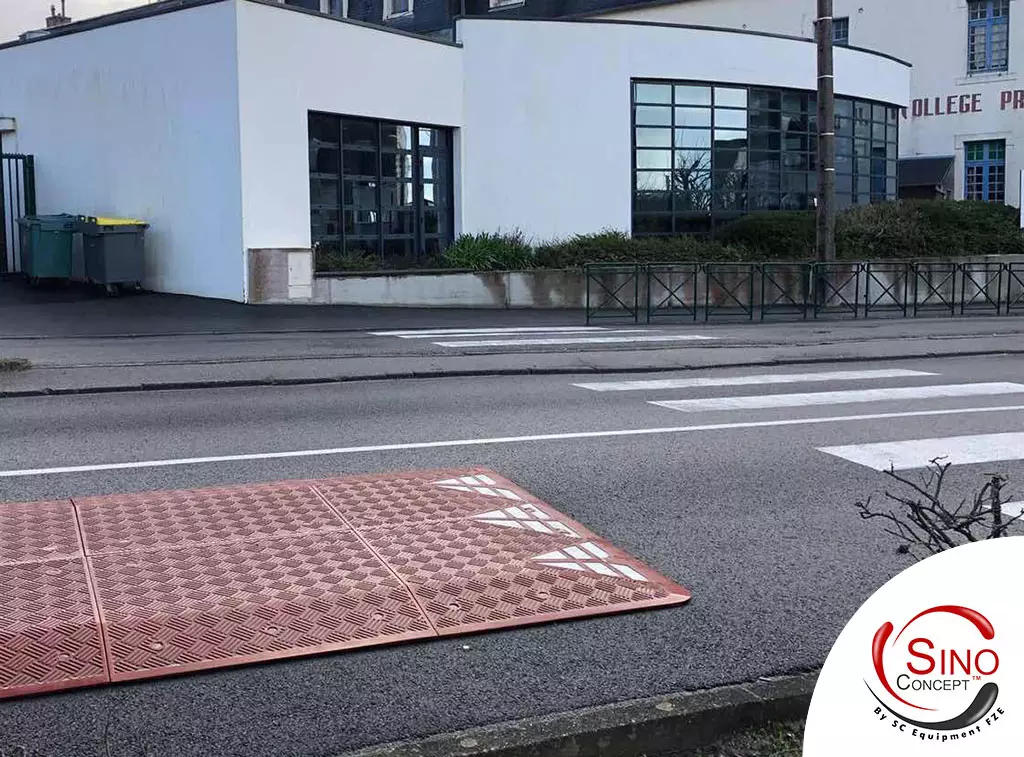 Speed cushions are integral to traffic engineering. It slows down vehicles without much congestion and lets essential vehicles pass through. However, a buyer can come across several types of these undulations in the market.
Purchasing without research is reckless and hazardous. So, only reliable brands must be considered. Those established in the industry must be considered.
Most prefer raised sections from brands such as Marshalls, Rediweld, Traffic Logix and Sino Concept. They all have their selective features and designs. The Traffic speed cushions are more uniquely designed, and the Traffic Logix speed cushions are more customizable.
Meanwhile, with Marshalls, one can choose from a selection of concrete and rubber speed cushions.
But Sino Concept speed cushions combine most of the best attributes of these speed cushions. They ensure reliability, uniqueness, and ease of installation. Regardless, one should know their requirements for a speed cushion before ordering from any of the aforementioned companies.