Take 5 minutes to know about speed cushion regulations!
Speed cushions, the most widely used traffic calming measures, need higher authority's acceptance and recommendations. As it is a matter of countless people's lives, no one can randomly install speed cushions, speed humps, or speed bumps.
There are rules meant for your safety, and considering all regulations is worth it.
Speed cushion approval, dimensions, spacing on the road, and visibility are all concerned with the traffic regulatory department. There are standard height, width, length, and spacing parameters.
All you need is to know everything about speed cushions and make road safety your priority. The accurate dimensions, spacing, regulations, and speed cushions legislation mentioned here can make the installation procedure easy.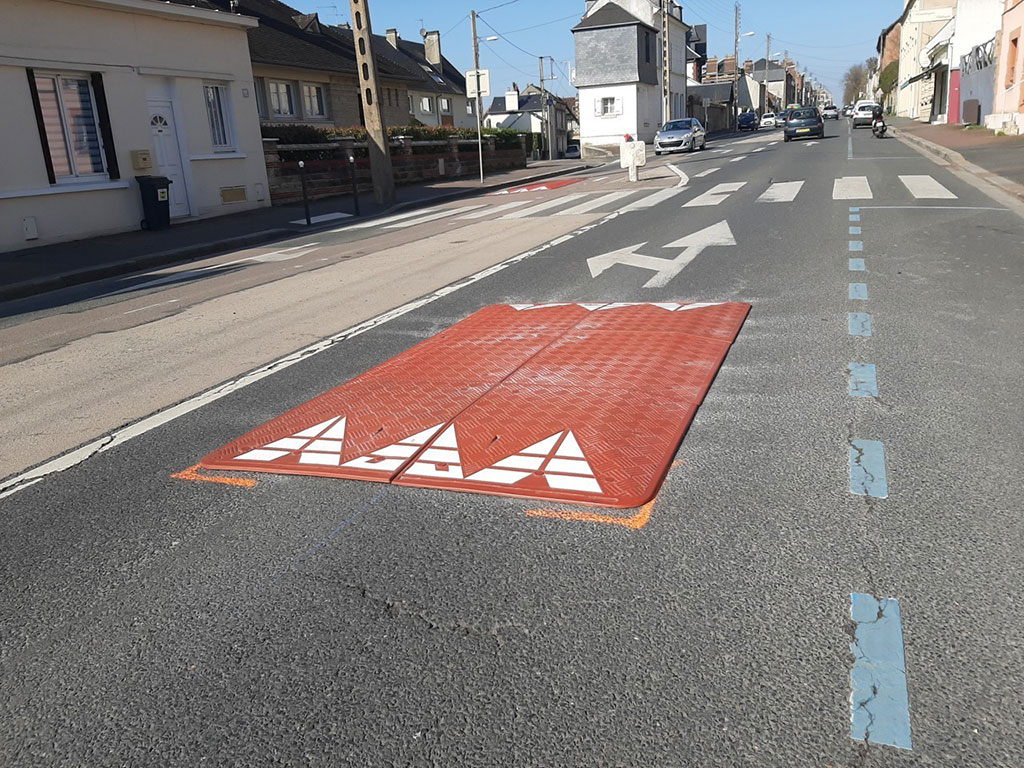 What are the standard speed cushion dimensions?
Speed cushion is the variation of speed bumps or speed humps. Still, the main goal is road traffic safety, traffic management, and limiting speed keeping it in the slow zone.
The speed tables or cushions are calm traffic control devices that do not span the entire width of the roadway or driveway.
Instead, taper off at the edges and give a gradual hump. The width of the speed cushion's raised section ensures that cars experience some of the humps while buses, ambulances, and other emergency vehicles pass over it with less impact.
The standard speed cushions dimensions of UK speed cushions ensure that these traffic calming devices are neither too thin to obstruct bicyclists, motorists, and other vehicles nor too wide to disturb buses or other heavy vehicles.
When talking about length, UK speed cushions are 8-10 feet (2000-3000 mm) long, 6-7 feet (1800 mm -2100mm) wide, and about 3 inches (65 mm) thick.
Most passenger vehicle axles are around 6 feet wide, so they cannot straddle speed cushions, but buses and emergency vehicles do.
When oncoming city traffic comes across speed cushions, speed reduces to about 20-25 mph and, consequently, lowers traffic volume by 5-7%, which is significant to discourage hazards and fatalities in public works school zones, pedestrian crossings, and at the federal highway.
These traffic control devices are good enough and reduce collision risks along cut-through roads, road intersections, unmarked crosswalks, work zones, and uncontrolled intersections.
As per the World Health Organization, road traffic crashes are among the top 10 causes of death worldwide. Similarly, teen drivers aged 16-19 years are more vulnerable to fatal crashes than older drivers.
Among car accidents, 0-19-year-old children have high-severity hazards that lead to death.

How far apart should speed cushions be placed?
Speed cushion installation needs proper measurements on the road concerning curbs, pavement and crosswalks. Basically, for local roads, speed cushions should be installed 150-250 yards apart or 65-100 yards apart in lanes.
The purpose of spacing speed cushions correctly is to encourage effective speed control. The narrowing can obstruct road traffic, bicyclists, motorists, and other vehicles from stopping more often, leading to ineffective traffic control plans.
This inefficiency is never in the interest of traffic engineers, transportation systems, federal highway administration, and police enforcement. Mainly, there are 3 layouts to install speed cushions.
First, a single-speed cushion layout is the most basic and primarily suitable for low-traffic count areas like city streets, street parking, parking lots, pedestrian crossings, pavement, and other locations with regular traffic.
The hatch markings combined with a series of single-speed cushions make traffic flow easy.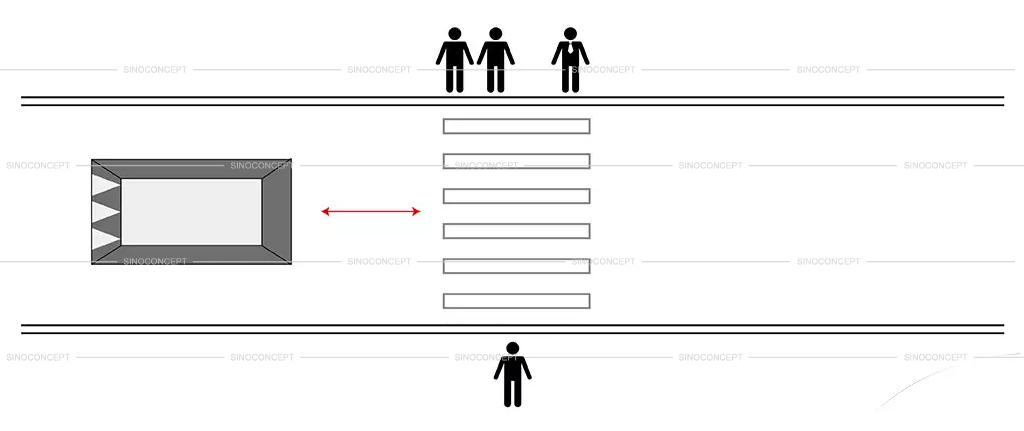 Speed cushions in pairs are suitable for higher flow roads like school zones, public works, roundabouts, work zones, road intersections, cut-through roads, and high parking spaces. This configuration helps to allow two-way working.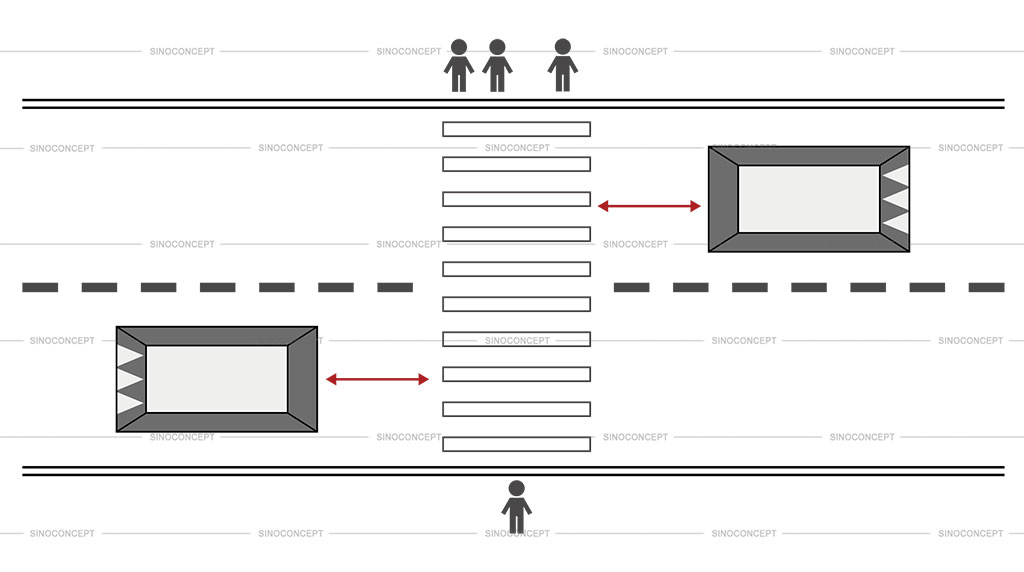 Groups of cushions are more advantageous for wider roads, including highways or other high-traffic sites. This speed cushion installation pattern works well for two-way working.
But when installing speed cushions on wider roads, be sure to display speed signs, stop signs, speed limit signs, warning signs, signposts, and traffic control signs to warn drivers and pedestrians. This is also crucial for highway safety.
In addition to signs, traffic barriers, traffic cones, and speed breakers also help slow traffic.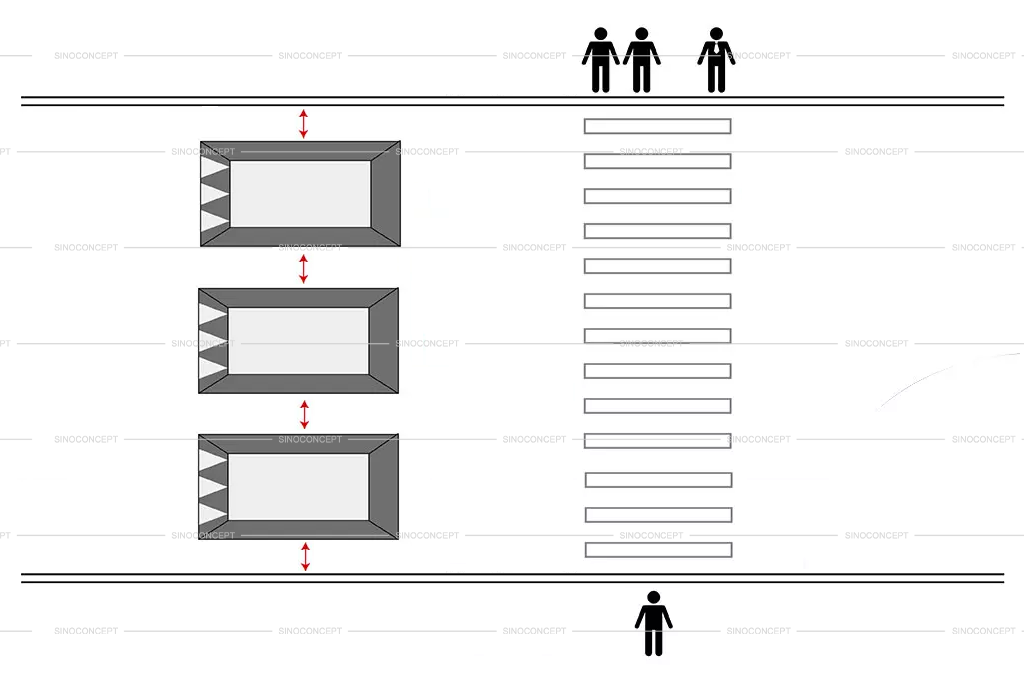 Facts you need to know about speed cushion regulations in the UK!
Without any doubt, speed cushion installation is one of the essential steps to make roads and driveways safer, but following the UK guidelines can make this even more accessible.
Here are four facts you need to know about speed cushion regulations on the highway, public or private roads.
If your private road has high traffic volume or is used as a shortcut and you see accidents due to speeding, installing speed cushions for speed reduction is possible.
But land owners' or neighbours' permission is mandatory. You cannot proceed unless allowed, as drilling on concrete and other procedures requires all property owners' willingness.
Local authorities and councils have their policies for road safety measures. If you want to install speed cushions, consider their rules and guidelines before doing anything.
UK traffic sign regulations clearly state that you must consider correct warning signs for calming traffic measures used on the road.
Making speed cushions highly visible to users, drivers, and pedestrians is also essential. Lighting can help to make speed cushions detectable.
So, invest your time and effort in the right way, as going against the laws and regulations is in no one's favour. The proposals with all rules followed are more likely to get approval.
But if rules are broken or speed cushions are installed that are not acceptable in the UK can lead to disqualification, resulting in no acceptance. Therefore, never rush and let municipalities and all concerned departments do their work.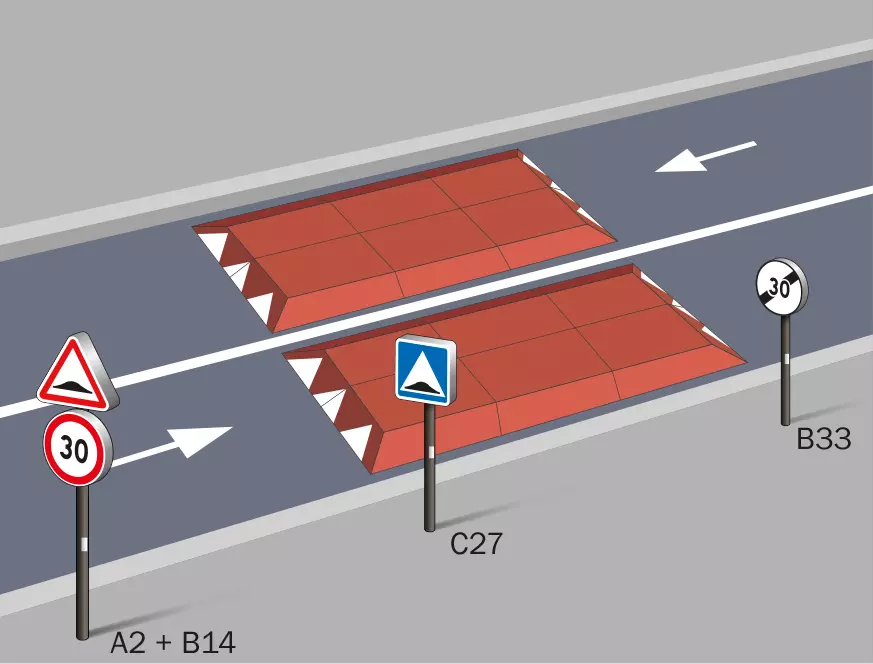 A brief guide for speed cushion legislation!
Speed cushions legislations and essential guidelines establish steady traffic. You cannot calm traffic without following speed cushions.
So, there are legislations for highway speed cushion proposals:
The Secretary of State or local highway authority proposes speed cushions or speed humps. The representative will consult the chief officer of the police for recommendations.
The police officer will consult the chief officer of the fire brigade for the area in which the concerned highway officer is situated and performing duty. Similarly, the officer will consult the chief officer of ambulance services under the National Service Act 1977.
Likewise, organizations appear to the officer to represent the person who uses the highway to which the proposal is related or represent persons likely to be affected by the speed control devices.
When speed cushion installation is approved, one must consider choosing high-quality speed cushions as traffic on wider roads is more aggressive, and low-quality speed cushions do not go long.

Speed cushion installation on the roads, streets, and highway are possible, and you can step forward to control traffic. But first, convince and approve installation from residents living near you.
Some speed cushions can produce sound and disturb others, so take their consent and consult with commercial business and emergency response authorities to avoid disruption.
After permission, you can either install speed cushions permanently or temporarily as per your requirements. Sometimes, traffic is diverted to your area for road construction or other reasons, so you are willing to keep them on the road or uninstall matters.
To learn more, we advise you to refer to the following pages: