Sino Concept: how did everything start?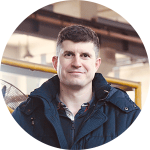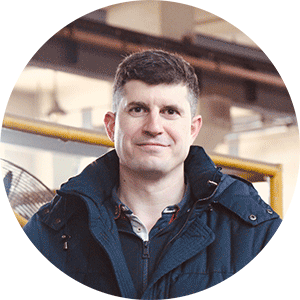 Hey, I'm Felix Bizouard, I am French and have been living in China since 2008. I opened Sino Concept in Qingdao in 2009. We have now 3 factories, where we manufacture rubber, metal and plastic products.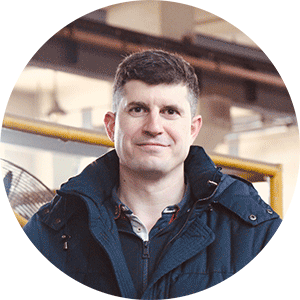 Hey, I'm Felix Bizouard, I am French and have been living in China since 2008. I opened Sino Concept in Qingdao in 2009. We have now 3 factories, where we manufacture rubber, metal and plastic products.
Our mission:
We help you to reduce your cost and import Traffic control & Parking Equipment directly from our factories in China.
Our clients:
We help companies looking to grow their business, reduce their costs by buying directly from the manufacturer. If you also want to grow your business, whether you are a manufacturer, wholesaler or online store, feel free to contact us! We export our products to more than 20 countries: 80% in Europe and 20% in the rest of the world.
When you think about importing from China, you might be concerned about the following
problems:
Quality issues or nonconformities.
Unreliable packing & damaged goods.
Communication problems & misunderstandings.
Logistics & customs clearance problems.
We have GOOD NEWS for you! The reason why we have created Sino Concept is to face all these problems!

Quality first:
By having our own 3 factories here in Qingdao, managed by both European and Chinese people, we can ensure you will get the product you are expecting. Do you want to check our quality? Don't hesitate to ask for free samples!

Reliable packing:
We pack all our products into steel racks, wooden crates or metal pallets. This guarantees safe transportation (China is very far from your place), safe unloading & easy storage in your warehouse.

Reduce your shipping costs:
You don't know how to import from China and deliver the products to your warehouse? Don't worry, our team can arrange your order from our factory to your place!

Overcome communication barriers:
We have sales offices in France, Germany and Finland, so we can easily communicate with you.
If you have any questions, feel free to send us a message below or email us at [email protected], you can also reach our French office on 0033 9 71 39 29 67.
We are always happy to help, as much as we can!
2-piece road traffic cone (50 cm) with a weighted base
We manufacture our 2-piece 500 mm road cones by PVC injection moulding technique at our local factories in Qingdao, China. That's why we can offer safety cone supplies at attractive factory-direct prices. Be sure that you will be pleased with the product quality.
In fact, we use only the best PVC raw materials for our security cones to ensure they withstand years of challenging weather and sunlight rays. Thanks to the weighted bottom part, our 500 mm cone will remain stable and do not easily fall over, which is an excellent feature to have, especially on high volume traffic areas or road construction sites. Also, we offer our 50 cm construction cones with class 1 and 2 reflective film sleeves to keep them functional during the day and nighttime.
Are you a reseller, traffic safety store owner or working with equipment related to no-parking bollards, collapsible cones, parking signs or even traffic barrier systems? In that case, we think our 500 mm heavy-duty cones could be a great addition to your product line.
Consider adding these medium-size orange cones to your next purchase with our heavy-duty highway traffic cones and stackable 30 cm budget plastic cones. They will be an excellent value for money for traffic control measures, especially when there is no other road signage such as construction signs available.
Do you have any questions? Or do you need information related to our delivery options, product details or price per item? Please get in touch with us through our website contact form, email, call or add us on LinkedIn for a quick chat. We at Sino Concept are happy to be of your assistance! Also don't forget to check about our 75 cm road cones and 75 cm weighted based road cones.
Discover more about our 50 cm weighted safety cones

High-visibility and quality reflective 50 cm safety cones UK
To meet any requirements in terms of durable and safe orange cones, we at Sino Concept manufacture our PVC cones with advanced plastic injection moulding machines under strict quality control conditions.
Every traffic cone has indeed passed various quality tests before reaching your hands. Furthermore, we have selected our reflective tape materials with particular attention to weather durability and long-lasting quality. By standard, we offer cones with reflective class 1 or 2, depending on your needs and budget. You may wonder which film type suits you the best? In fact, it highly depends on traffic situations, lightning conditions and traffic safety rules.
So we suggest you carefully read more about cone safety sheeting types before deciding on which product to buy. Very important to know, all our roadway cones are compliant with the European and EU standards of traffic safety. Hence, our moderate black base (50 cm) orange cones are 100% optimal for driveway maintenance and traffic safety measures. In addition, if you have any questions or need help with choosing caution cones with proper reflective material sheeting, our customer service team is always happy to serve you.

Custom 500 mm traffic cones UK available to meet your needs
More than our standard street cone models, we can manufacture weighted roadway cones in bespoke dimensions, reflective striping class 1 or high-intensity class or modify the colour code according to your specifications.
Indeed, we at Sino Concept are happy to help you acquire bulk quantities (qty) of plastic cones that match your traffic management, road safety or construction site needs. For example, orange-red cones are a great alternative to our bright orange cones for some corporation road work areas.
Moreover, we can provide you with a low cost 30 cm cone of 1-piece or 50 cm safety cones for enhanced outdoor stability. Do you require assistance to choose the best custom-made options to suit your needs? In that case, please get in touch with us through our website or email for any details related to our parking cone customisation options, and we will be glad to help you out!
And thanks to our comprehensive product manufacturing, we can also offer you traffic safety equipment such as speed humps, speed bumps and wheel stops with customised product specifications.

Cost-effective 50 cm street cone supplies available for sale online
Are you interested in traffic cone supplies but can not find them on the market? Then, you may be glad to know that we offer traffic cones at affordable factory-direct prices (no VAT incl).
If some manufacturers in the UK are asking for high-end prices for their orange cones and traffic control products, we at Sino Concept are different.
Thanks to our local manufacturing in Qingdao, China, we can provide traffic cones of the finest quality at low costs. Would you be interested in our minimum order quantities or price per product? Then, please feel free to contact our friendly and helpful staff to secure your security cone order with a professional worldwide delivery service.
Are you specialising in convex parking mirrors, sandbags, red cone chain barriers, traffic barriers, security bollards, bollard sign covers, barrier systems or work zone protection equipment? Then we think that we could be a great match to work together. Indeed, if you are looking for an economical traffic control option that still meets your needs in terms of functionality and quality, our 2-piece 50 cm (2.3 kg) cone may be just what you need.
Worldwide traffic warning cones delivery service
In addition to manufacturing traffic management and street furniture products, we also specialise in exporting worldwide. Indeed, we have clients worldwide, mainly from Europe, the United Kingdom (UK), Germany, France, Poland, Austria, Spain, Denmark, etc. So you no longer have to worry about the logistics of the item supplies as we are sure to provide the best delivery solution.
Besides, we also pack our road cones into sturdy heavy-duty wooden crates to ensure that the goods will arrive undamaged and ready for storage.
Take benefit from the fact that we are a direct manufacturer: We can pack various products from different categories into the order container, thanks to our wide product manufacturing.
For example, we can add traffic control devices or urban street furnishings such as road marking studs, reflector studs, steel crowd control barriers, cable protector ramps, steel bike racks, litter bins or speed curbs to the shipment container overseas.
And combining many products may allow you to save on time, transportation expenses, and purchase with lower minimum order quantities (qty)!
Would you require further information regarding our 500 mm traffic safety cones UK or delivery options?
Contact us today and be sure to secure our available product stock for a quick shipment to your destination.
Are you looking for road device suppliers in the UK that can provide you with traffic management equipment? If so, we could be a perfect match to start working together.
Indeed, we are a traffic safety equipment manufacturer based in China, but we export our products worldwide. So, now is the time for you to make your traffic management solution sourcing easy with our low-cost and excellent quality supplies! We are always excited to provide traffic equipment such as our 50 cm safety orange cones at competitive prices.
Furthermore, we can manufacture hi-vis red-orange or fluorescent bright orange cones in a reasonable time due to our quick production process and available stock. And our energetic customer service team is ready to help you at any time. As a result of our excellent client feedback system, we have acquired a lot of 5-star reviews.
Is your company related to road flares, custom signs, safety signs, exit signs, school signs, floor signs, sign-posts, post bollards, security sign stands, road markers, pavement marking or car park protection barriers? In that case, we can produce equipment that could be a great addition to your business.
Would you like to discover further information? Please feel free to contact us immediately if you have any questions about our sales conditions, delivery options, or minimum item quantities to find the answers. Our customer service team is happy to answer your inquiries.
Indeed, take this opportunity to acquire a complete traffic safety product range that is competitively priced and always of the highest quality.
And to view our wide item selection, please view our new catalogue pages. Also, if you would like to request a free product sample before purchasing, we can send it to you with just the shipping cost.
Our full range of Traffic cones